There were some interesting owls in Panama and we had very good looks at three different species.  After the first night on our Red Hill Birding trip in Panama our Tour Leader Adam Sell reported that he had heard a Tropical Screech Owl right behind his room at the Panama Family Lodge.  The next night we decided to go and look for the owl by standing on the landing behind Adam's room.  We soon heard movement and Adam switched on his flashlight right on the owl, which appeared to have just captured a large flying insect.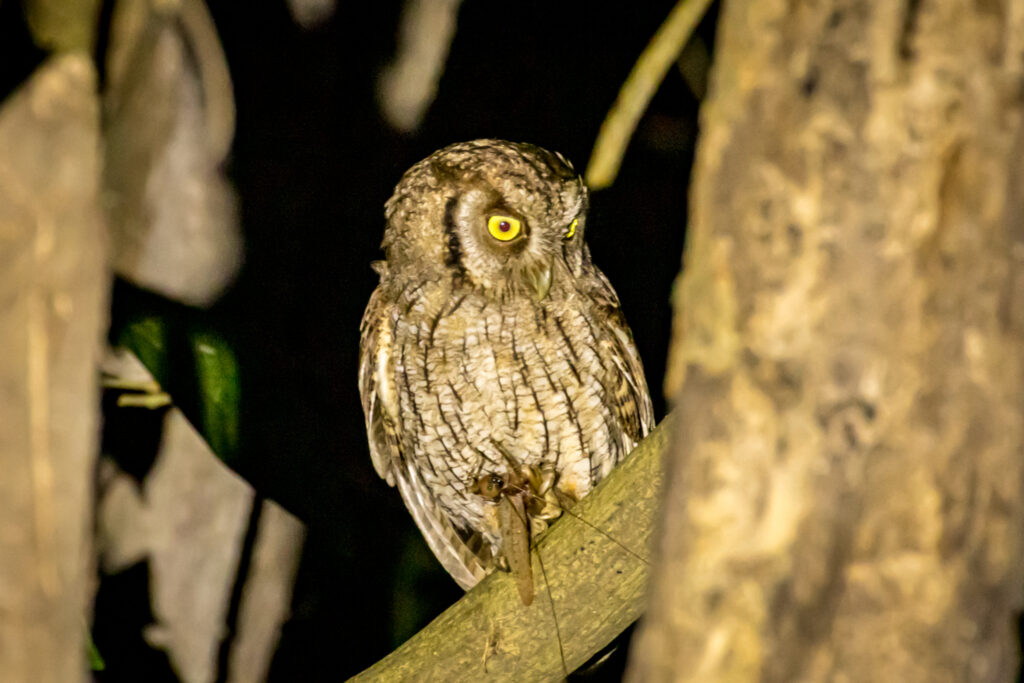 After devouring its snack the owl flew a short distance and peered at us as we peered at it.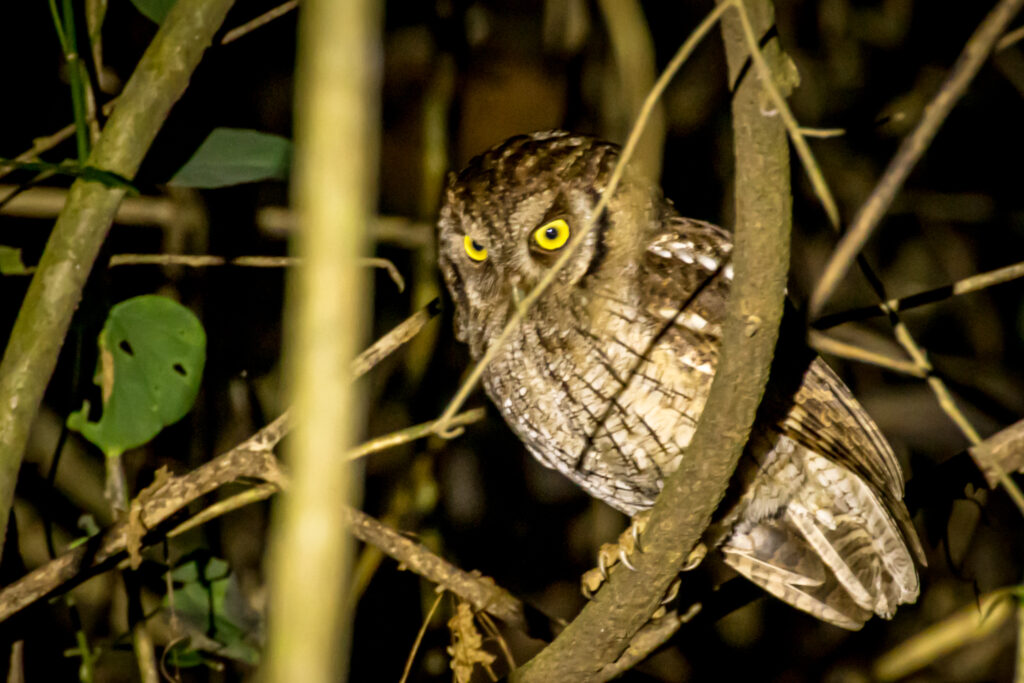 Once we moved down to stay at the Canopy Family Tower we continued to have good luck seeing owls, both during the day and night.  One morning we were birding along Semaphore Road, which leads up to the Tower, and spotted two Black-and-White owls.  They were perched high in a tree right off the road.  Check out the funky eyebrows in the second picture!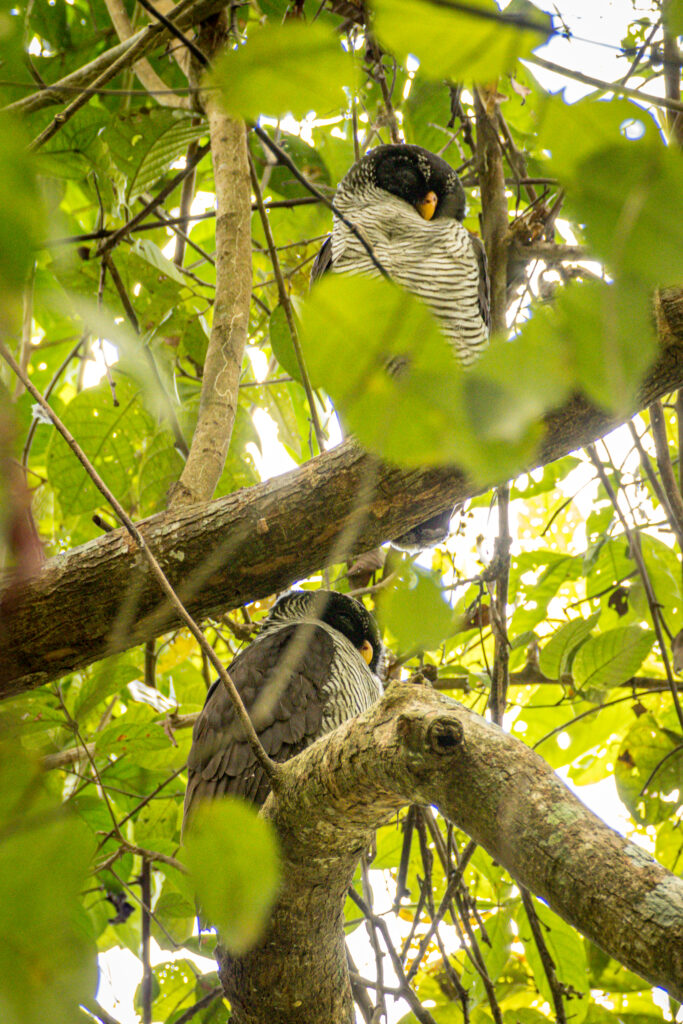 The star of the owl show in Panama was the Spectacled Owl.  This large and showy owl was featured on many souvenirs, books, and flyers about Panama and it did not disappoint.  We spotted one outside of the Canopy Family Bed and Breakfast in the town of Gamboa.  It was roosting there during the day so we were careful to keep our distance as to not disturb its rest.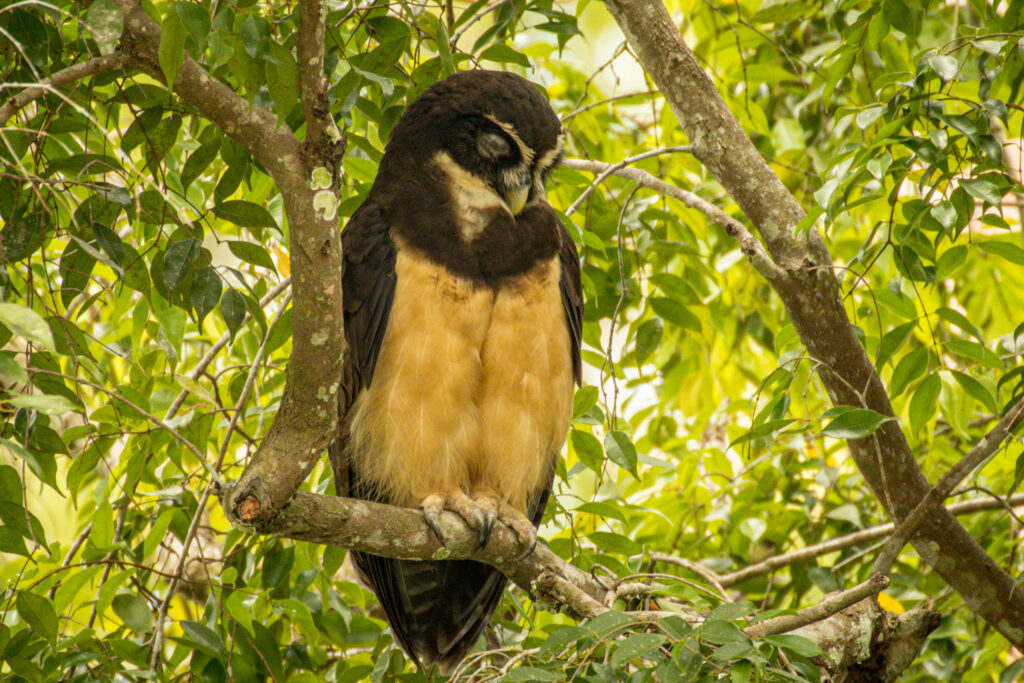 The next evening we took a night tour down Semaphore Road and using his thermal-sensor device Adam spotted another Spectacled Owl right next to the road.  I particularly like the second picture as it appeared to be glaring down on us (as it probably was!)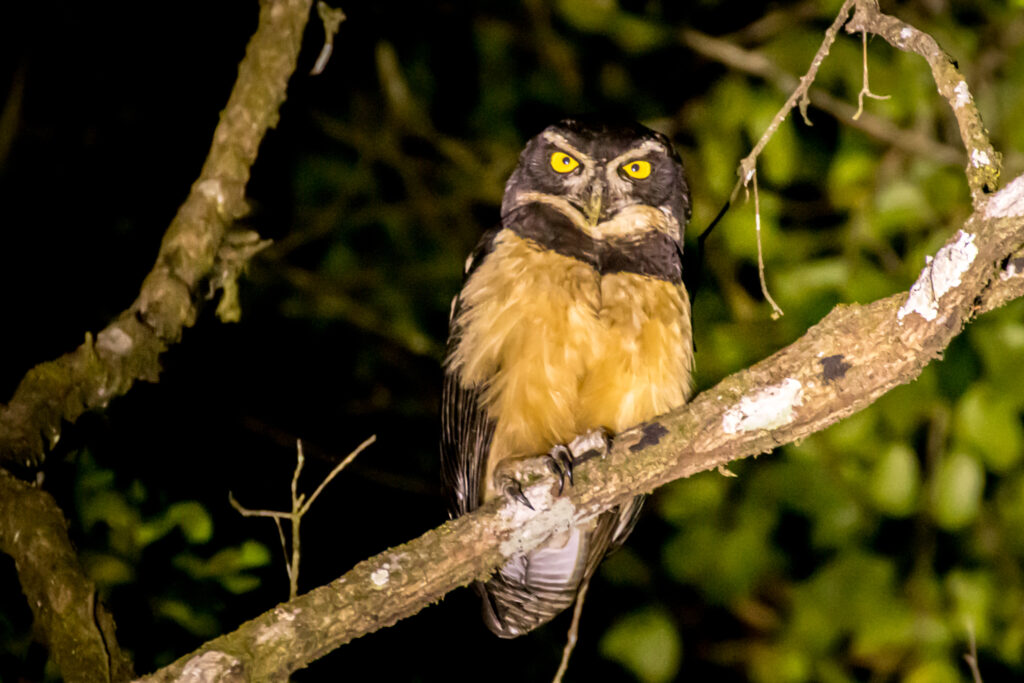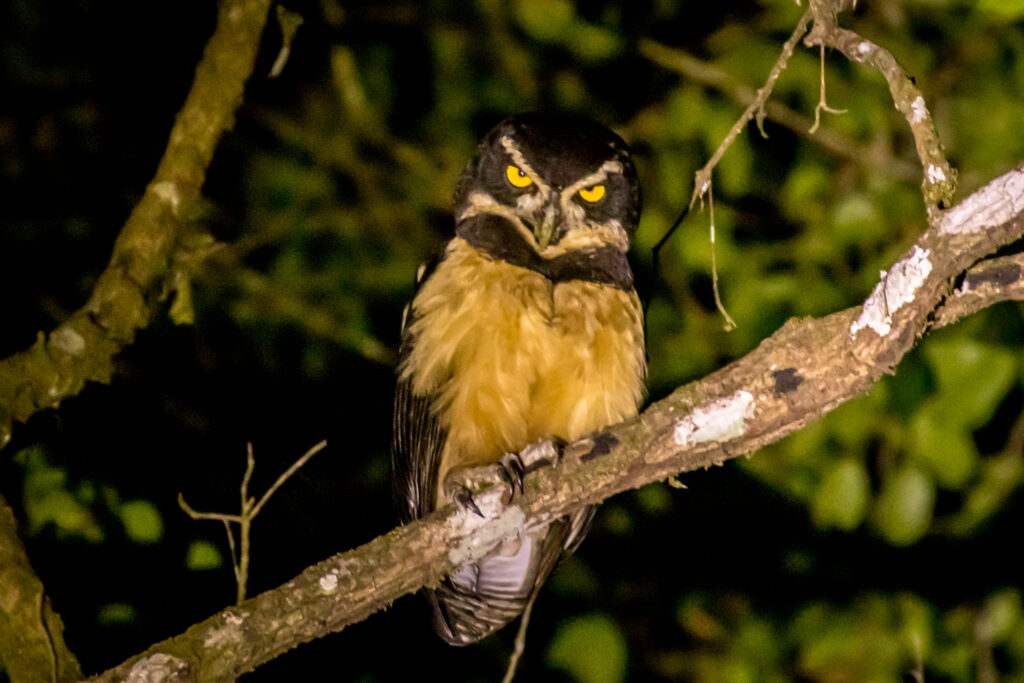 If you would like to return to Part 2 of the Panama Travelogue which covers the sights around the Canopy Tower CLICK HERE.  If you would like to go to Part 1, which introduces our Panama Birding trip and focuses on birds and sights around the Canopy Lodge  CLICK HERE.
---
If you enjoy seeing beautiful pictures of birds from around the world and reading about them Click Here to sign up for our mailing list.  Members can post their GreatBirdPics and learn more about bird photography techniques.