While in Panama we encountered 15 species of Tanagers; according to Wikipedia there are 386 different species of Tanagers and they are only found in the Western Hemisphere, primarily in the Tropics.
This is part of a Panama birding trip travelogue.  If you would like to read Part 1 of the travelogue Click Here.
My favorite Tanager I saw in Panama was the Bay-headed Tanager.  It's hard to imagine a more striking bird, with its bay-colored head and bright green and blue body.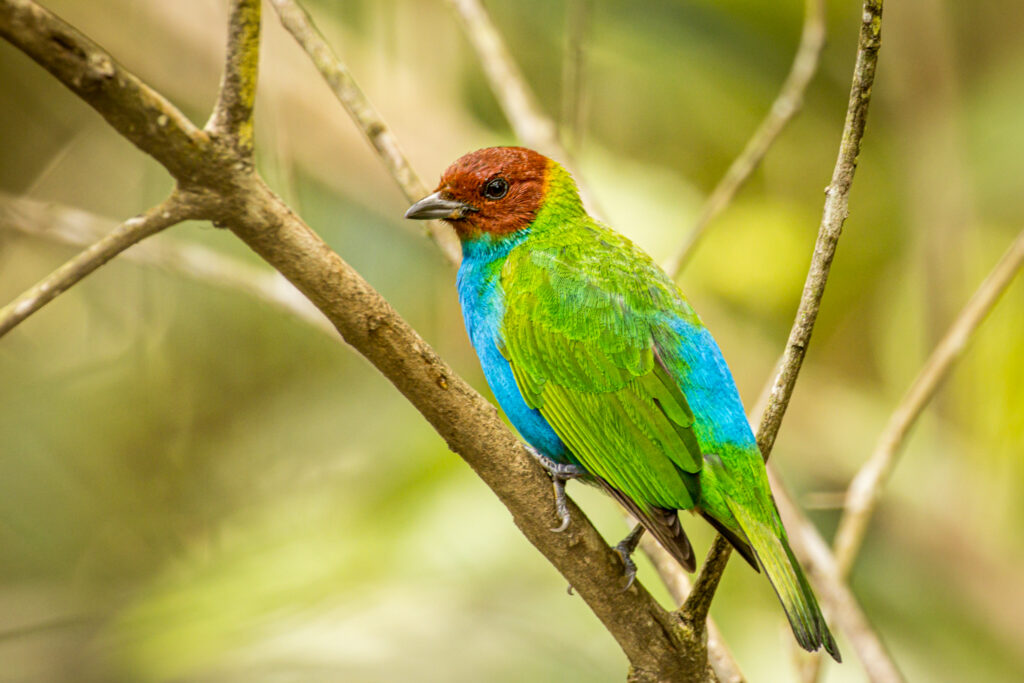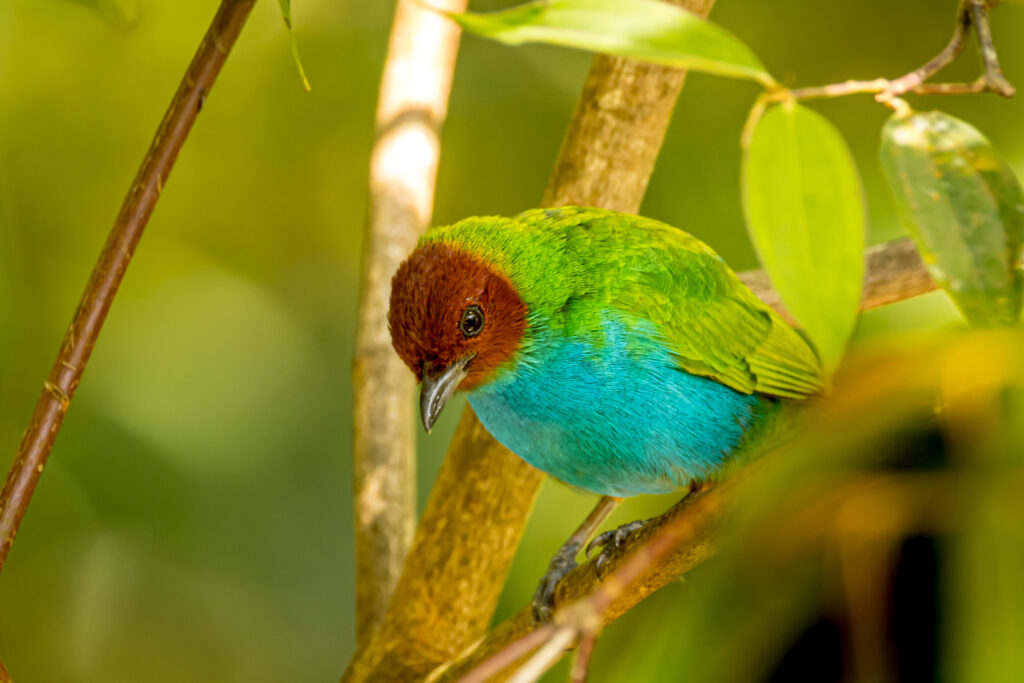 Although I got plenty of good looks at the Golden-hooded Tanager I just couldn't get a great shot of one.  Here you can see why I liked it so much.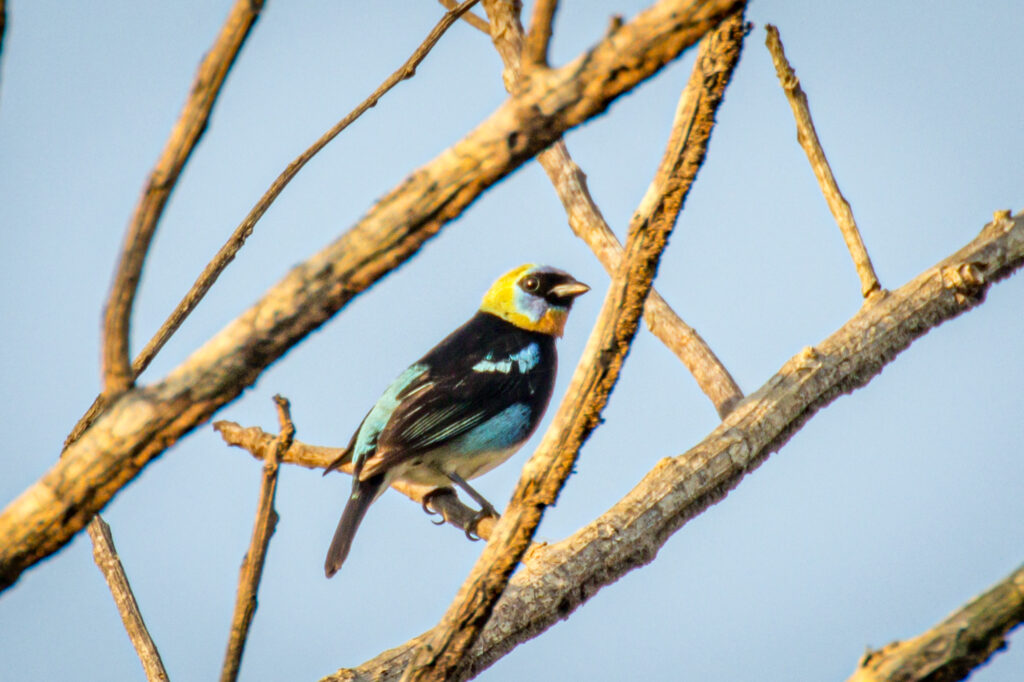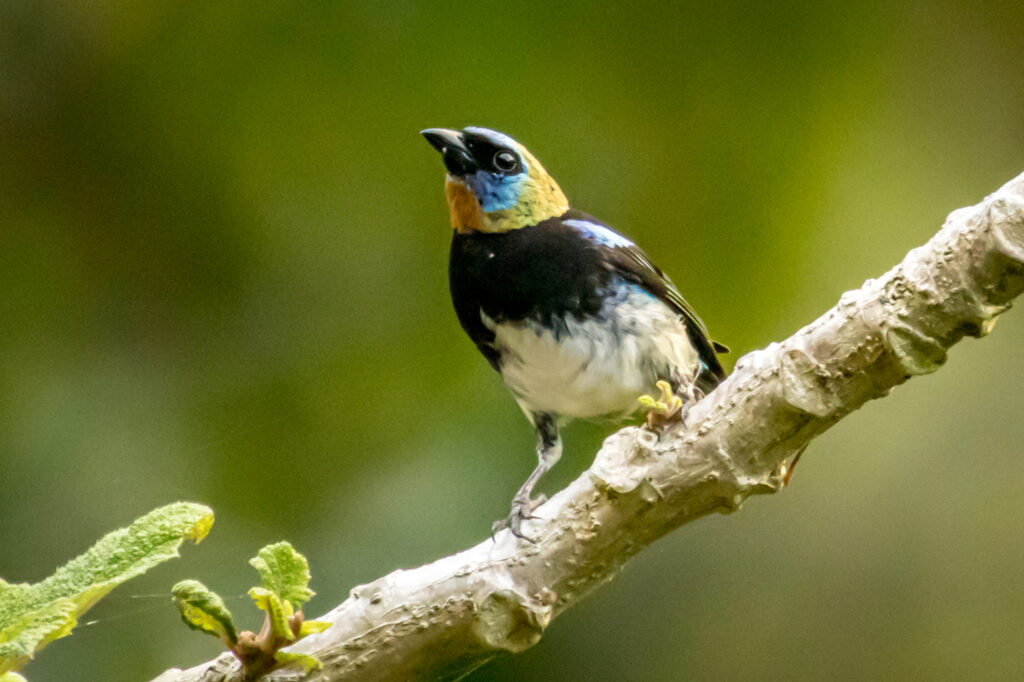 Once everybody in our birding group got a look at this Emerald Tanager they couldn't get enough of it!  It appeared to be making a nest in a tree in someone's front yard.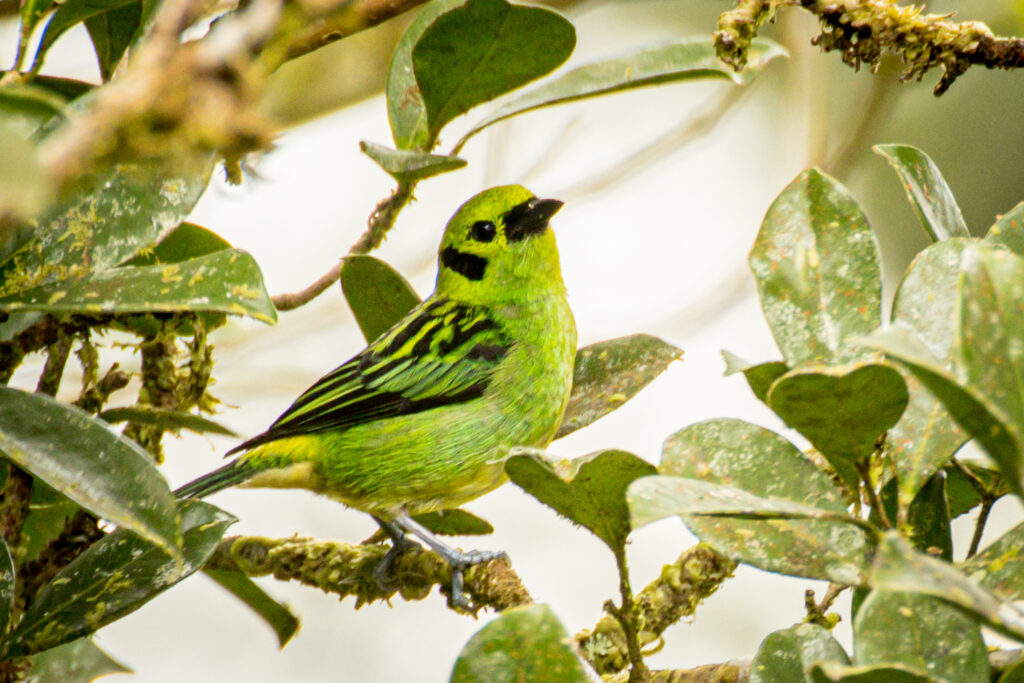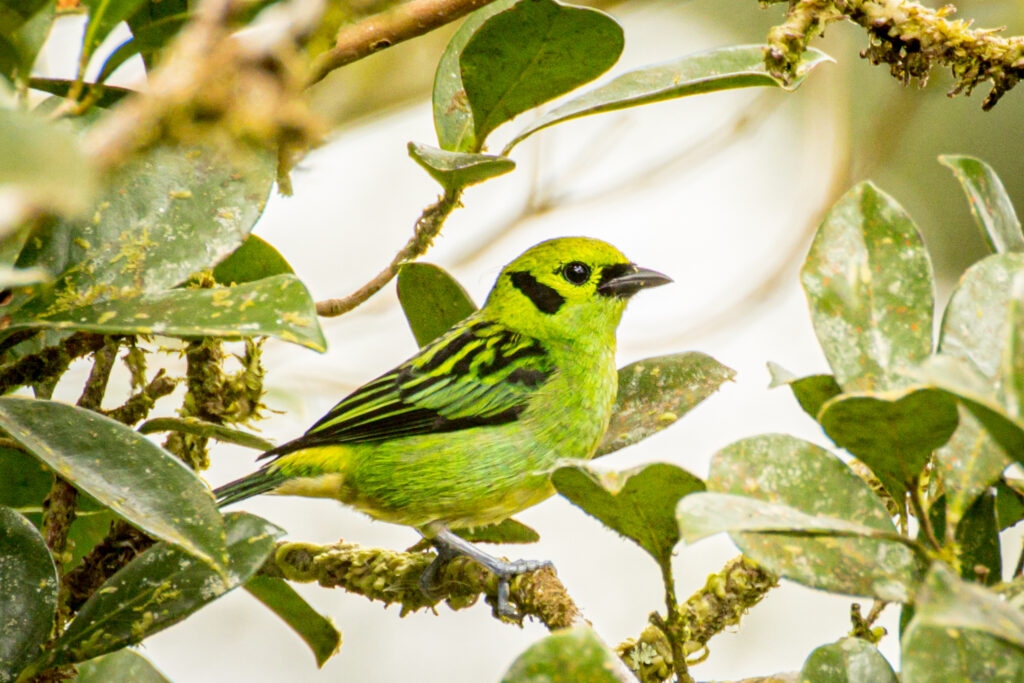 This Dusky-faced Tanager appeared for just a split second before it split.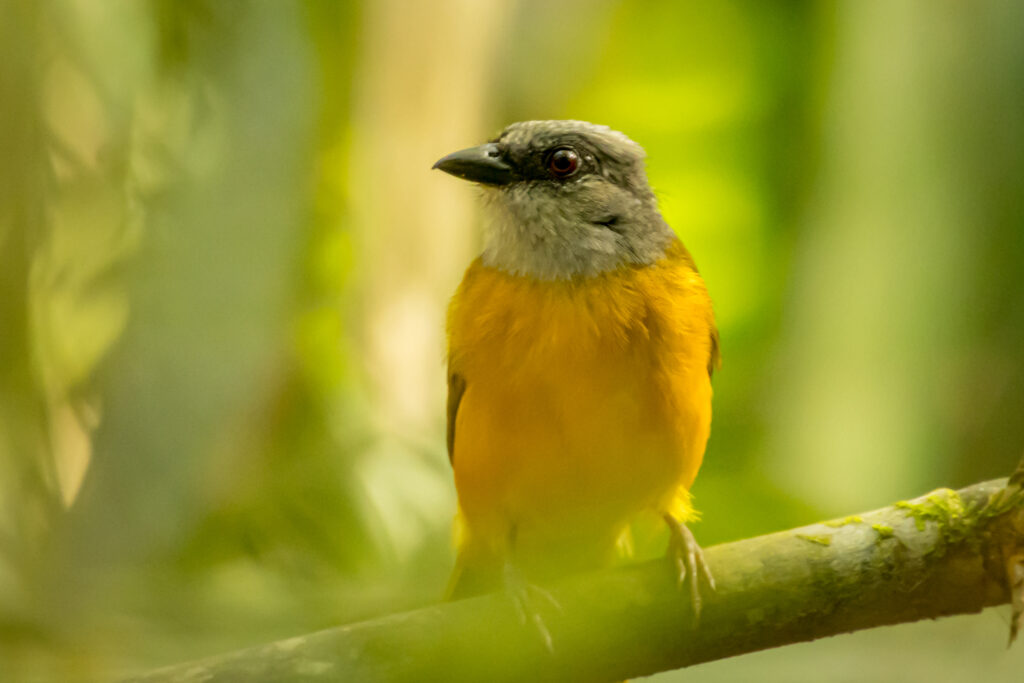 Palm Tanagers seems to inhabit every corner of Panama (also seen in Honduras and Mexico).  Here one is grabbing some rice from the feeder.  The following pic found it perched high above the canopy, as viewed from the Canopy Family Tower.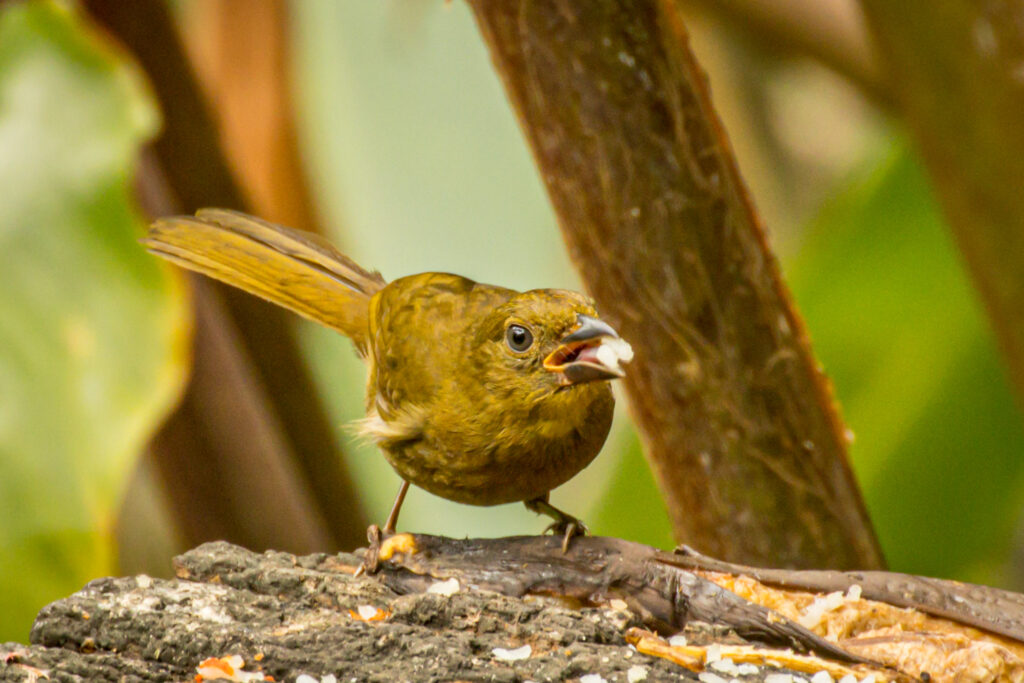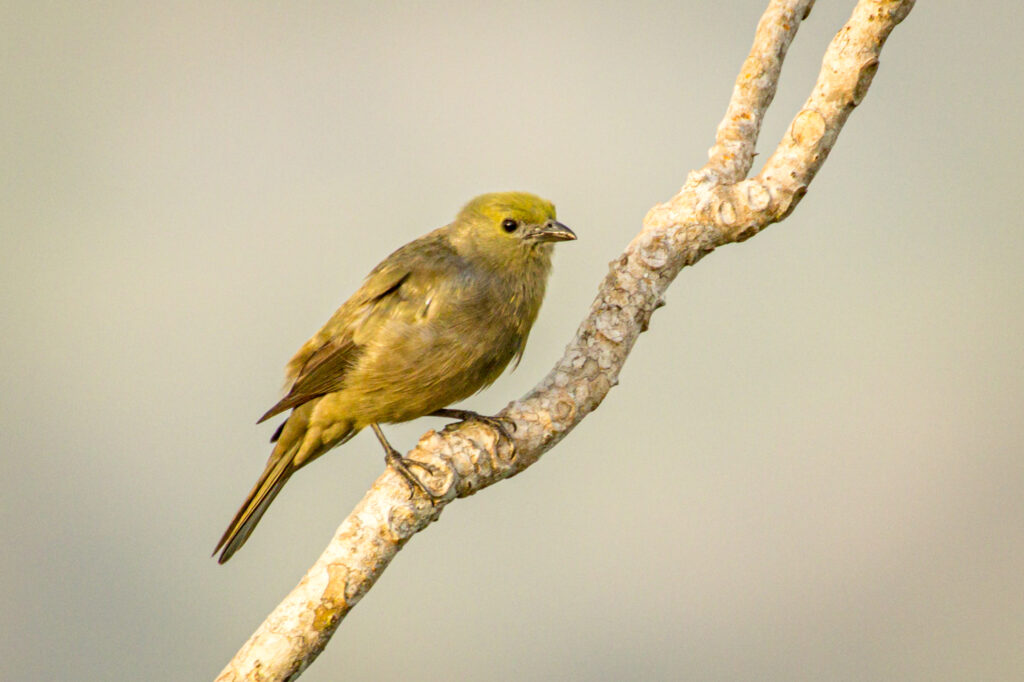 The next two pics are of a female, then male, of a Crimson-backed Tanager.  Both were found feeding at the Canopy Family Lodge feeders.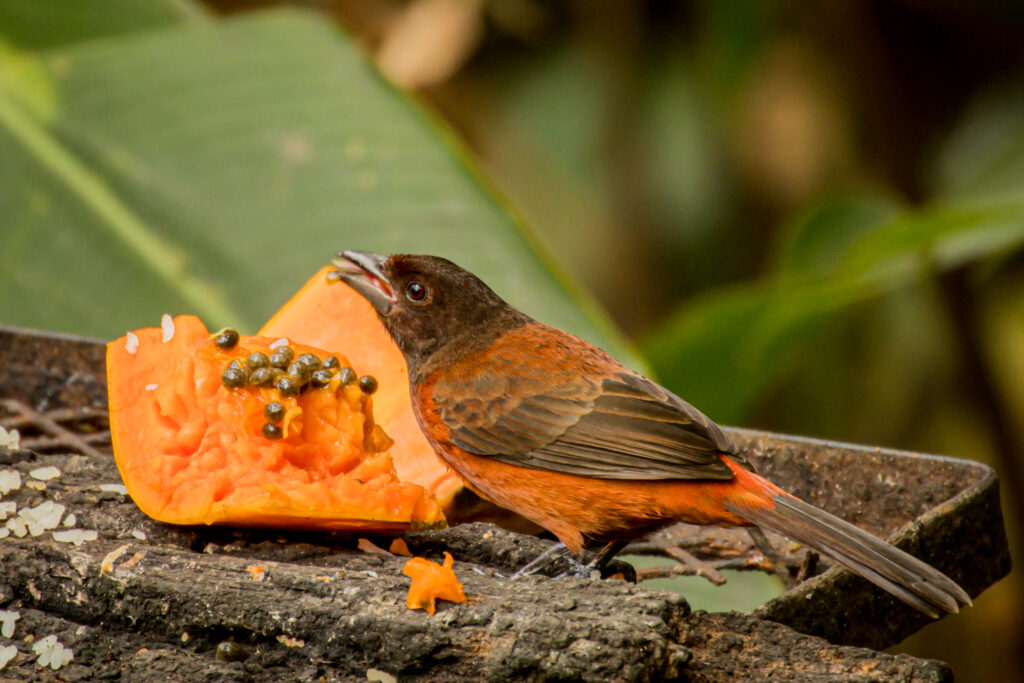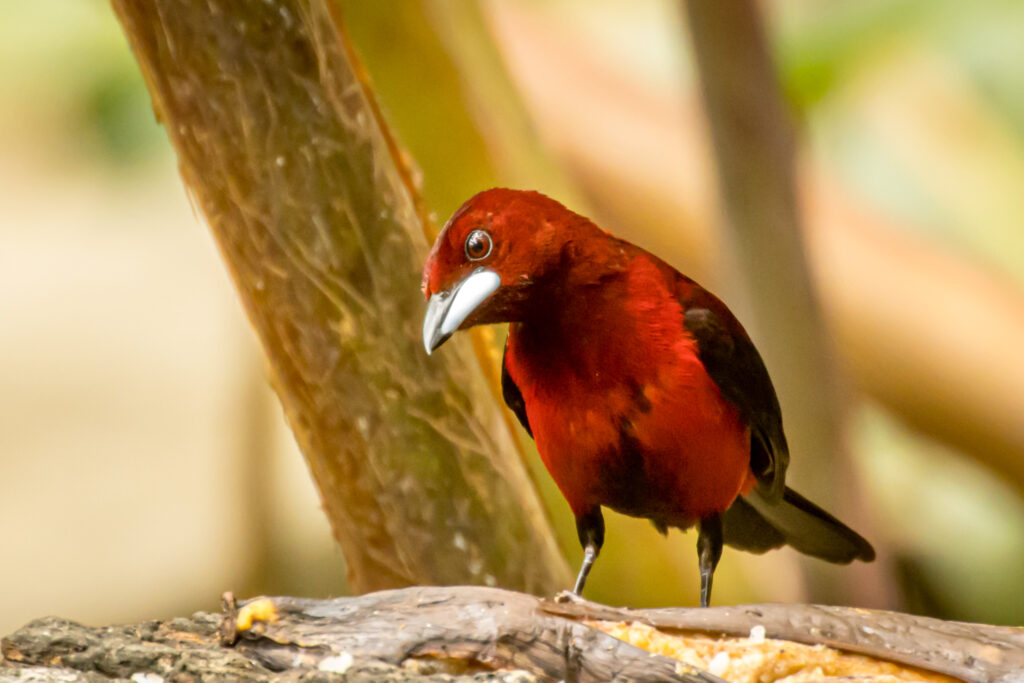 This male Hepatic Tanager was drawn in to a feeder at lower elevations in Panama.  They range from the mountain states of the U.S. all the way down to Argentina.  Note the gray lores to help differentiate it from a Summer Tanager.  The female is shown below it.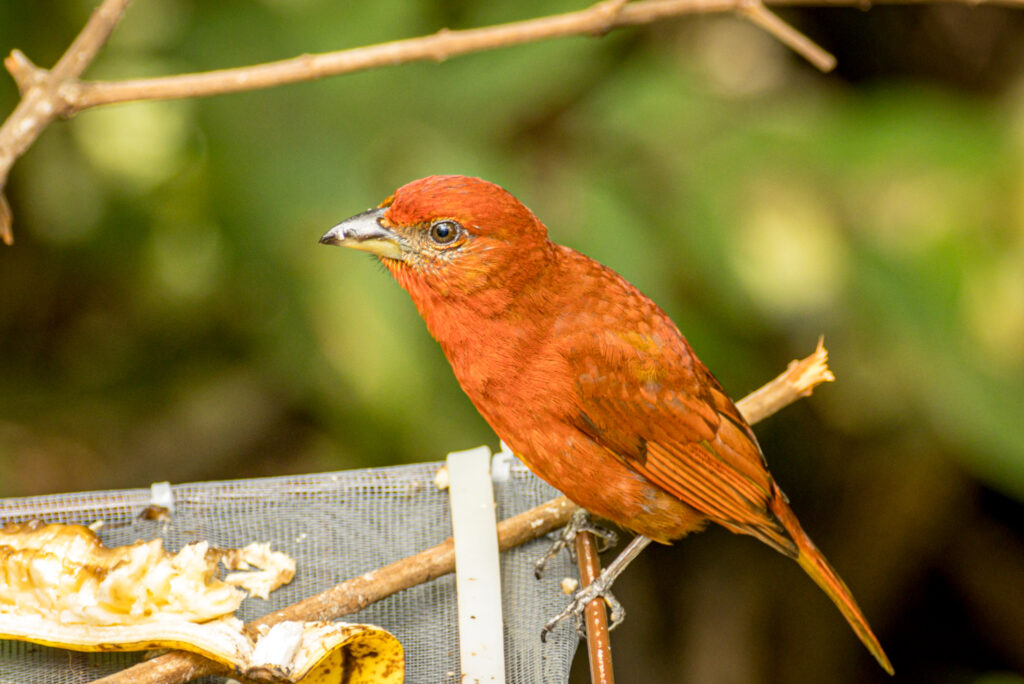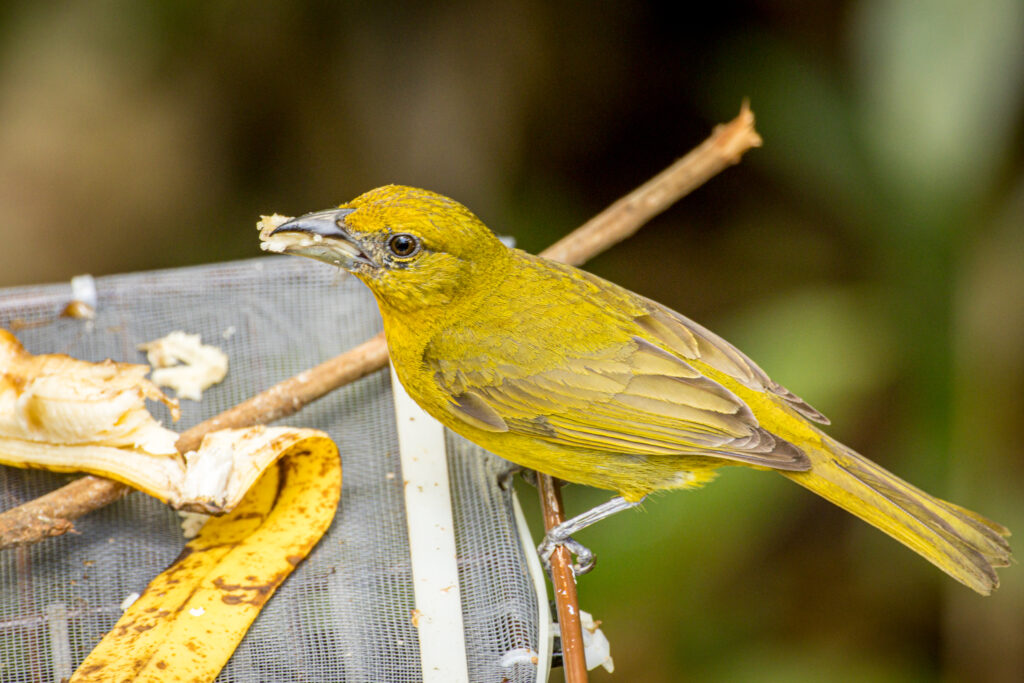 It seemed like every time we saw a Silver-throated Tanager it was blending in with yellow leaves in a high tree.  It was easier to see its silver throat, though.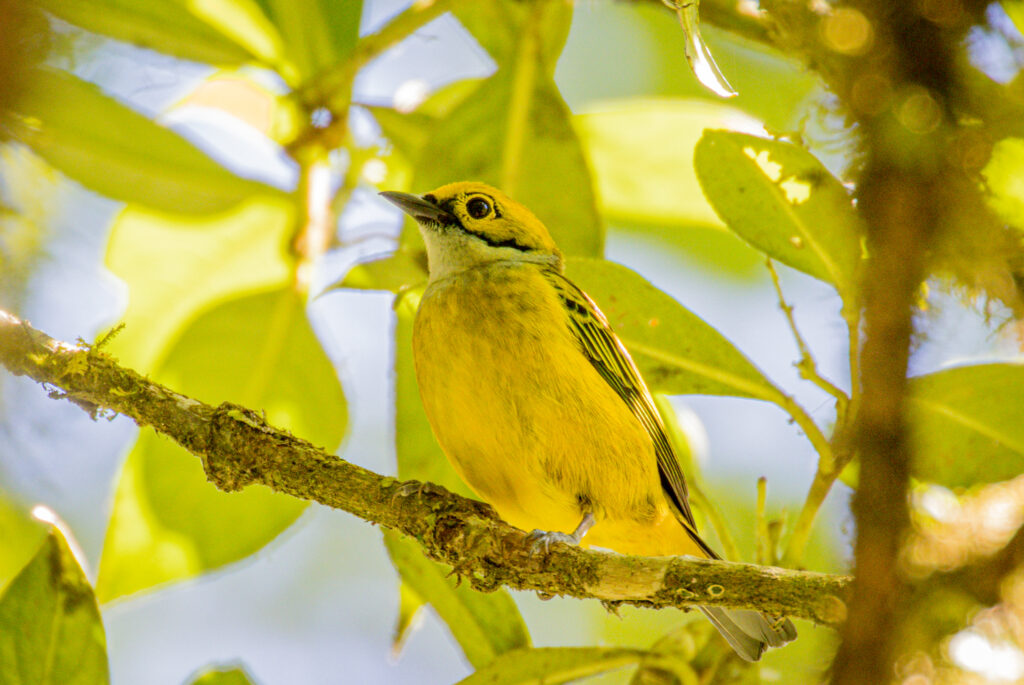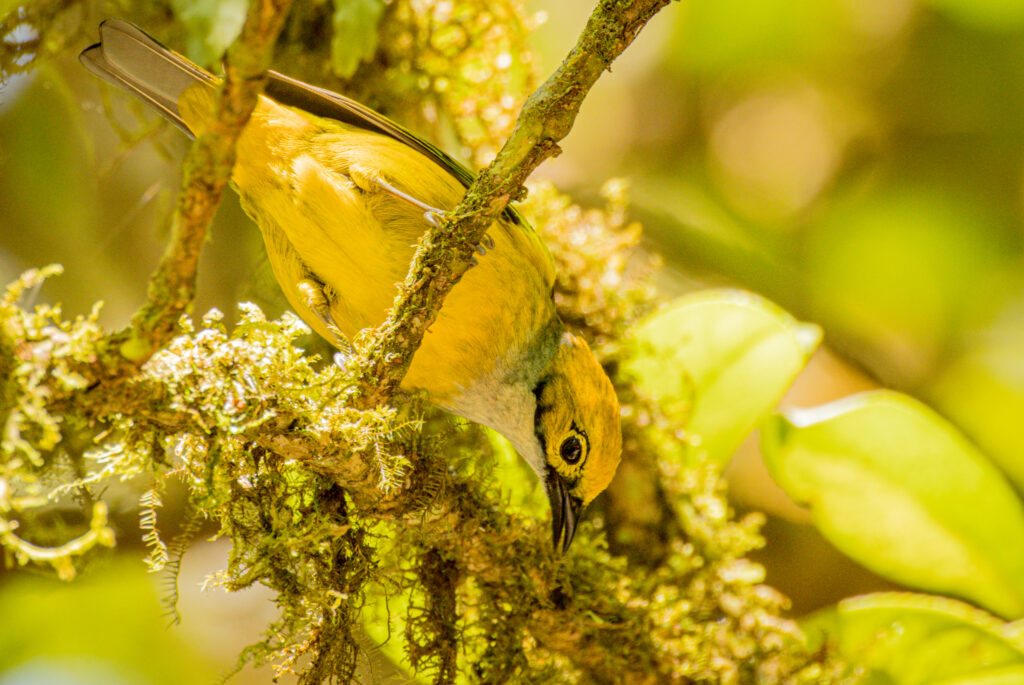 Perhaps the plainest Tanager, this White-Shouldered Tanager fed on berries in a low-hanging tree.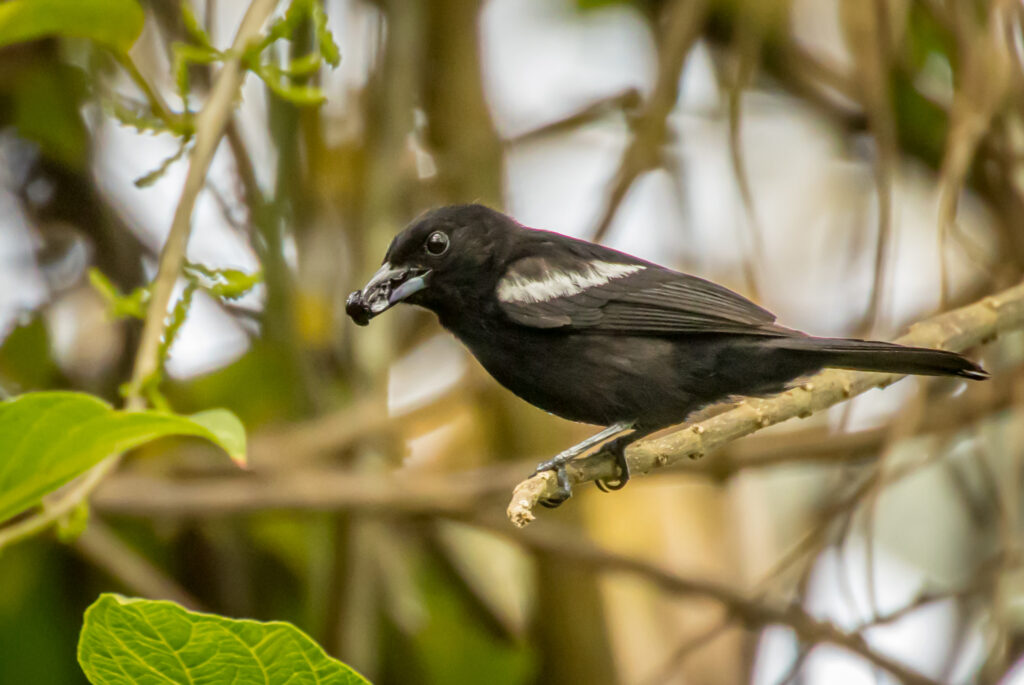 This is part of a Panama birding trip travelogue.  If you would like to read Part 1 of our travelogue Click Here.
---
If you enjoy seeing beautiful pictures of birds from around the world and reading about them Click Here to sign up for our mailing list.  Members can post their GreatBirdPics and learn more about bird photography techniques.