Identifying Similar Birds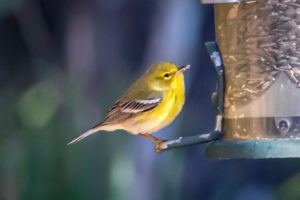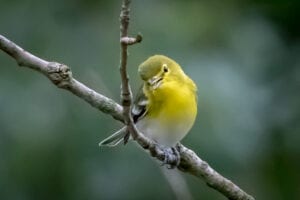 The 2020 President of the DuPage Bird Club, Denis Kania, has produced an excellent video tutorial on how to tell the difference between two similar birds:  the Pine Warbler and the Yellow-throated Vireo.  This post has been published in collaboration with the DuPage Bird Club and GreatBirdPics.com.  Below are three links to help you differentiate these two easily confused birds:
DuPage Bird Club Mini Tutorial: Pine Warbler vs Yellow-throated Vireo  This link will open the tutorial on YouTube
The links below will open the Search All screen on GreatBirdPics.com.  Click on any image to see a larger version and to find out more about it.  Click on the right or left navigation buttons to see the rest of the images of that species.
Images of Pine Warblers on GreatBirdPics
Hit the Reset Button on the Search All page before hitting the link below.
Images of Yellow-throated Vireos on GreatBirdPics 
The Mini-Tutorial is copyrighted by the DuPage Bird Club.  You can subscribe to their YouTube channel by clicking HERE

Each image on GreatBirdPics.com is copyrighted by the member who uploaded it and cannot be downloaded or otherwise reproduced without permission.