Hudsonian Godwits in Chicagoland
The Hudsonian Godwit is a large sandpiper (about the size of a Mallard) that isn't usually seen in the Chicago area, yet this fall two of them have been spotted (one in the western suburbs and the other on the far south side of Chicago).  I received my Fall, 2021 Audubon Magazine yesterday and was reading through it when I came across a column that described the Godwit's migration.  The column was written by Kenn Kaufman (author of A Season On The Wind and numerous field guides) and answered a reader's question about spring and fall migration routes.  He cited that the Hudsonian Godwit uses quite different migration routes in the fall and spring.  They winter in Chile and Argentina and in the spring they fly through the central plains states of the U.S. (Kansas, Nebraska, the Dakotas) to  reach their breeding grounds in the Arctic.  Then in the fall they gather in groups in Canada and then fly east, arcing down the Atlantic Ocean back to their wintering grounds.  He estimates there is a 2,000 mile distance between the northerly route and the southerly route!
There's no telling how these two ended up in northern Illinois because it is definitely not part of their southerly migration route.  Karen and I went to find the one in the western suburbs yesterday and had the good fortune of finding it feeding right off the shore of a small lake in a community park.  We only had to walk 100 yards from the parking lot and went right to it!  Since this bird is a rarity it's no surprise that several other members of GreatBirdPics.com have been there and posted pictures of the Hudsonian Godwit.
Asteinman was there over the weekend and posted three pictures of it.  Here is one that shows its long, curled bill.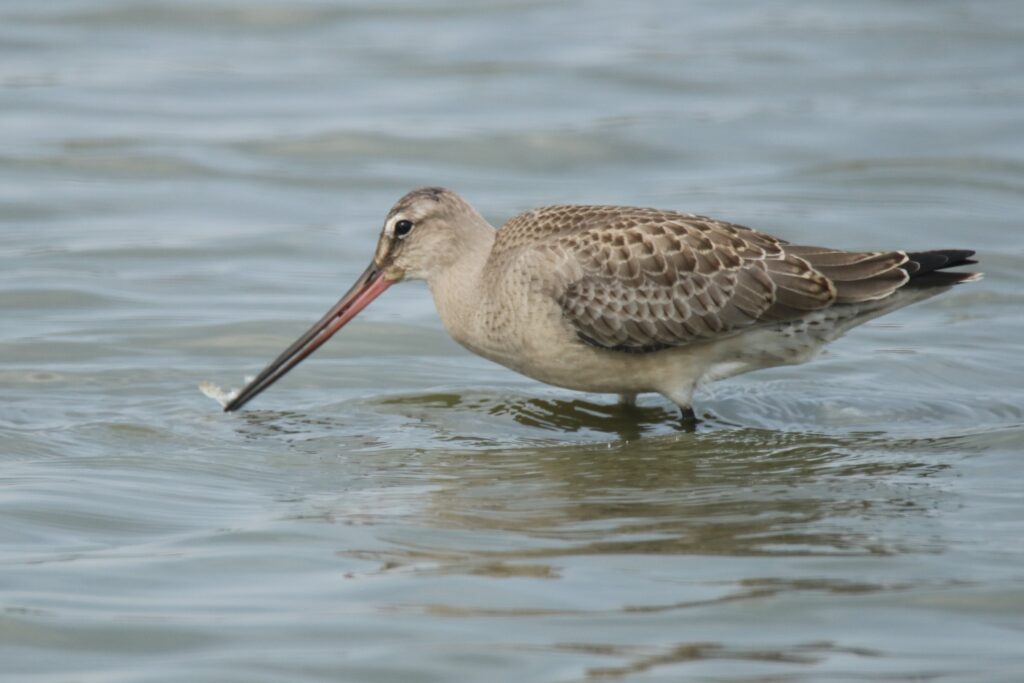 Emil Baumbach, that man about town, was also out there recently and posted this pic of the same bird. Note the bird was backlit, often making it difficult to get a good shot, but he took advantage of it by showing the bird with a white background.  Very effective!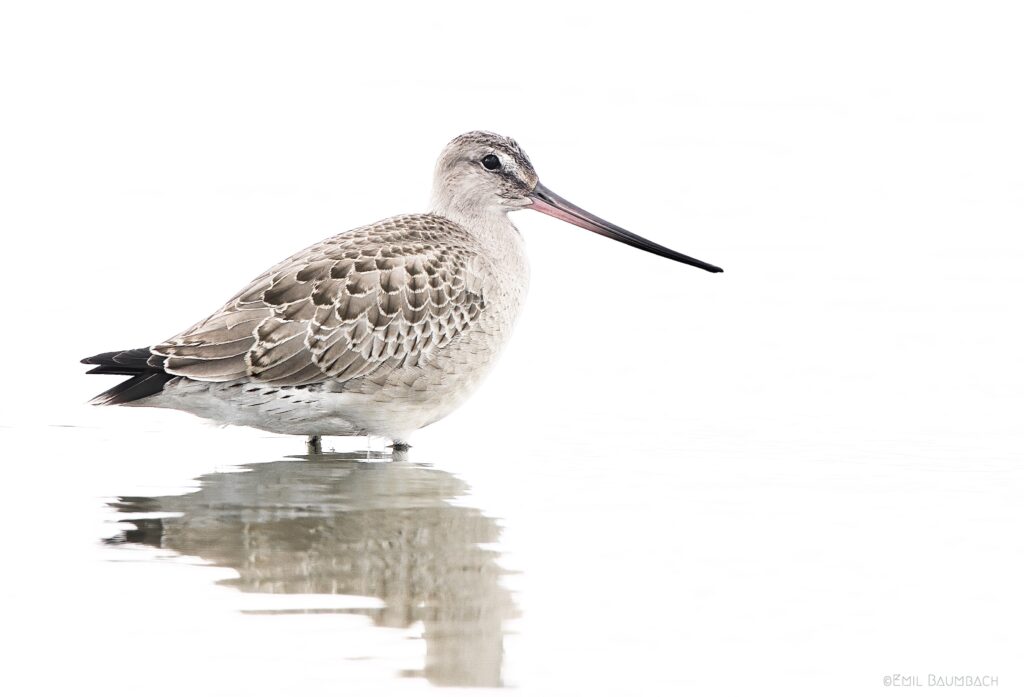 Here are couple of my pics of the bird.  In the first one note the back of a carp that was feeding nearby in the shallow waters.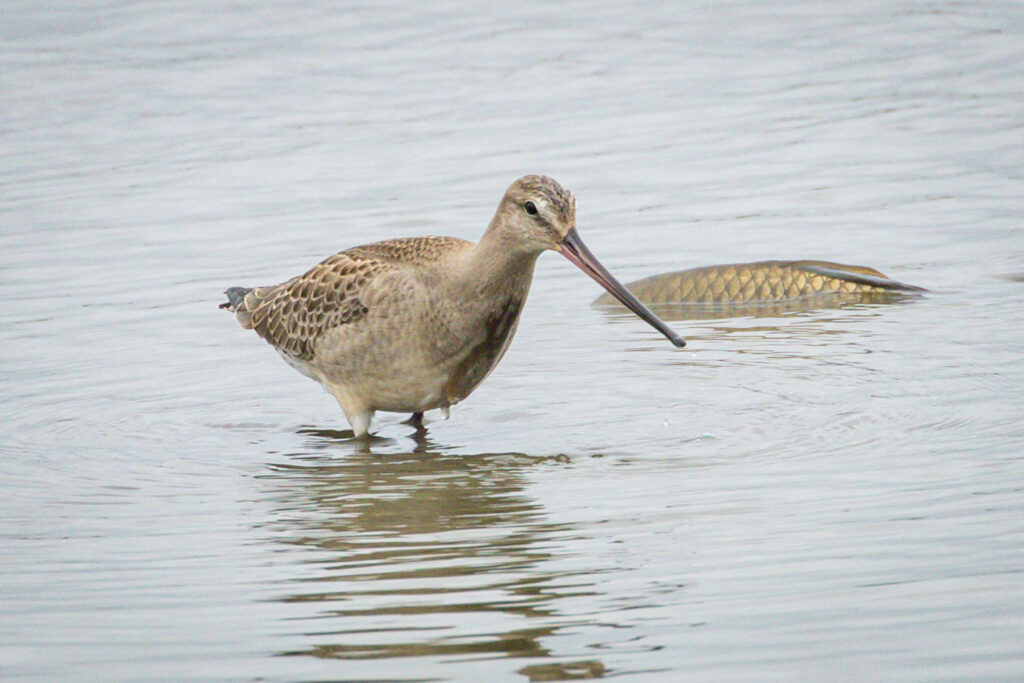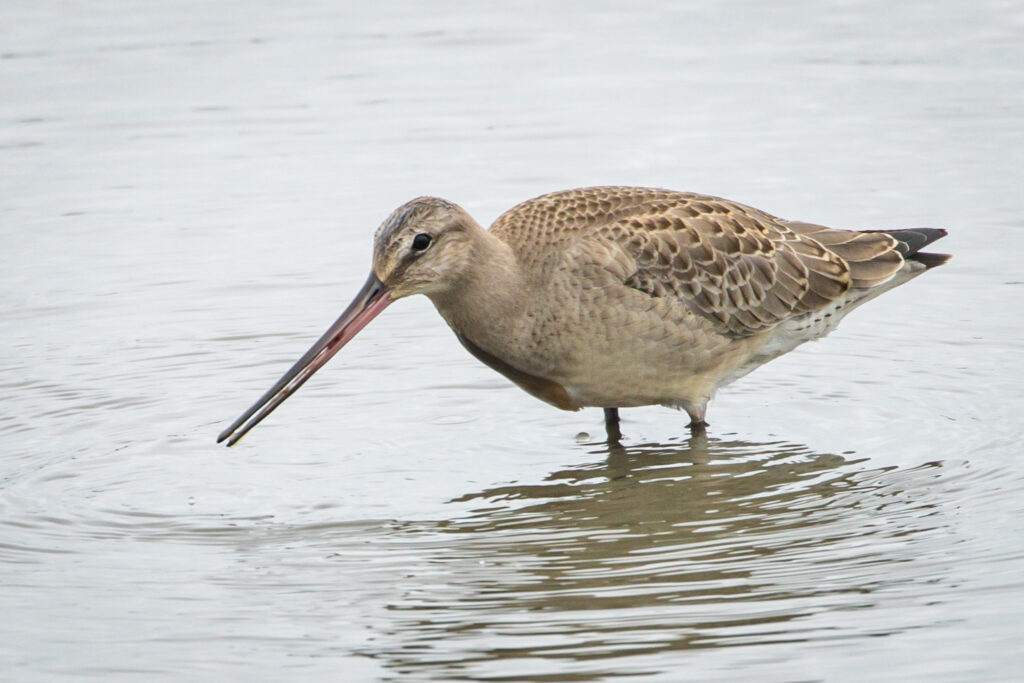 Godwits plunge that long bill into the muck at the bottom of the lake in search of grubs and bugs.  Here's a couple more of my shots showing it feeding: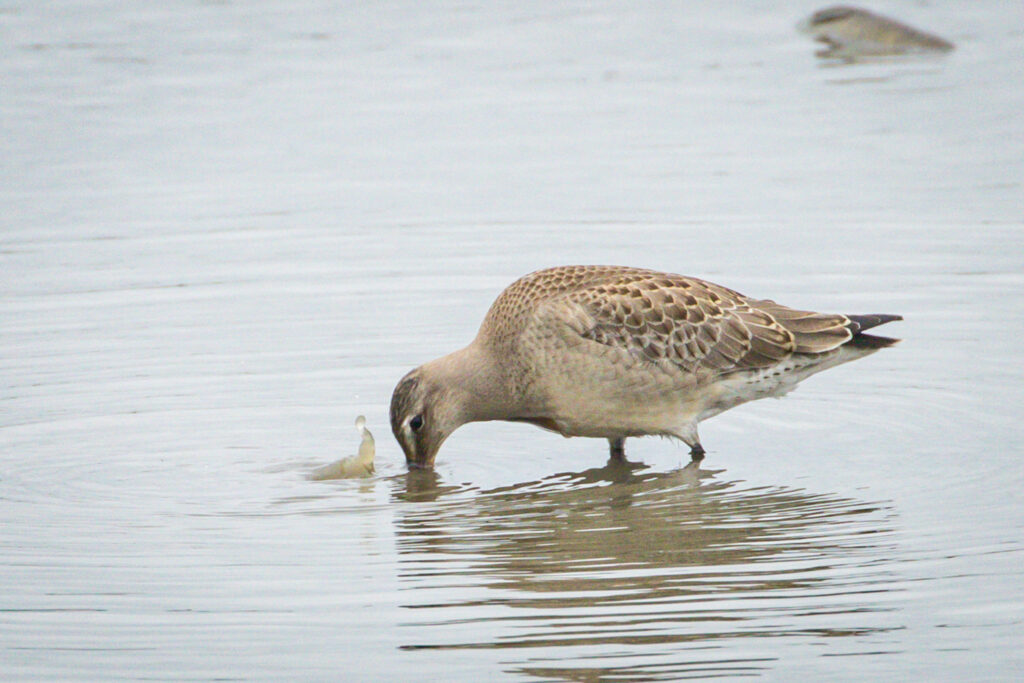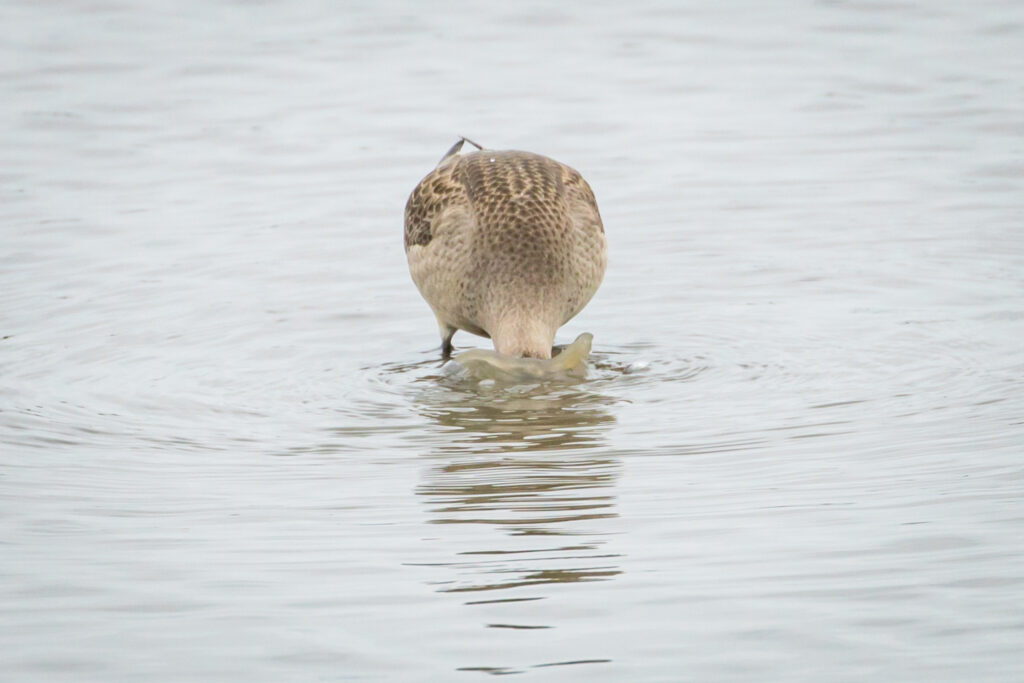 As Karen and I walked away from the lake I told her, "That was one of the easiest Lifer I ever got!"
Stay Safe.  Go Birding.  Take Pics.  Share Here.  Repeat.
Mike
---
If you would like to learn more about GreatBirdPics.com CLICK HERE.  Members can post their own Great Bird Pics, create an online gallery of their pics, and receive regular emails about bird photography.