By now you are familiar with Rebecca Bowater, our naturalist/nature photographer living in New Zealand.  She sends us pictures of birds we rarely see here in the states.  You might recall she has sent us pictures and stories about the Bar-tailed Godwits that arrive in New Zealand after a long non-stop flight from Alaska each migration.  Rebecca was recently featured in an on-line magazine entitled Stuff; accompanying an interview were some of her pictures of these intrepid birds.  You can read the article HERE.
Here are a couple of some of her other pictures she's recently shared with us.
Several Red-billed Gulls feeding in an estuary.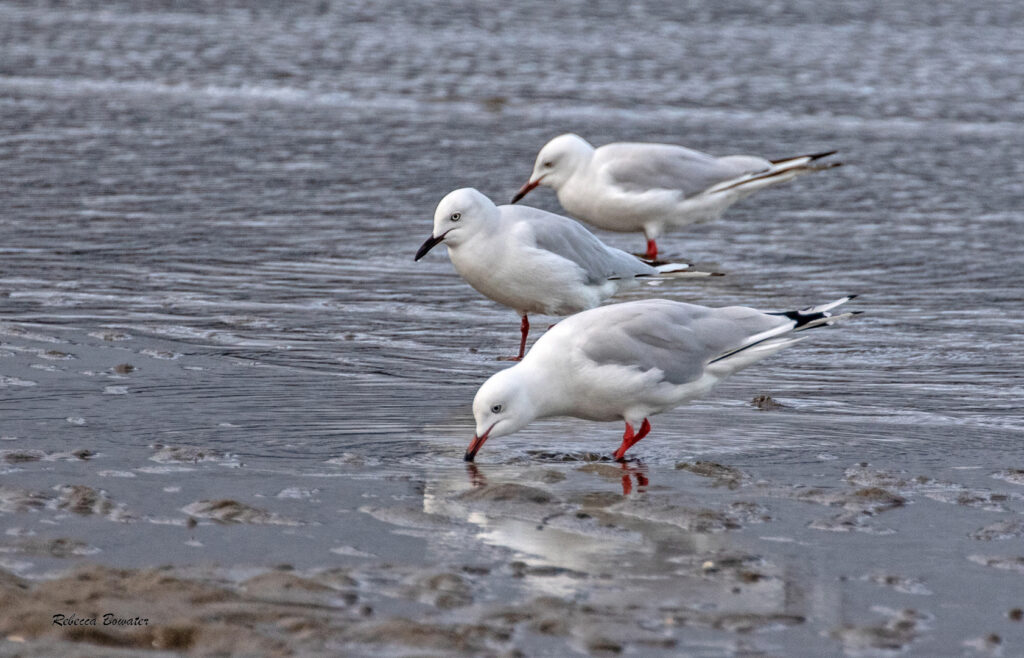 Here's a picture of a South Island Oystercatcher just taking off.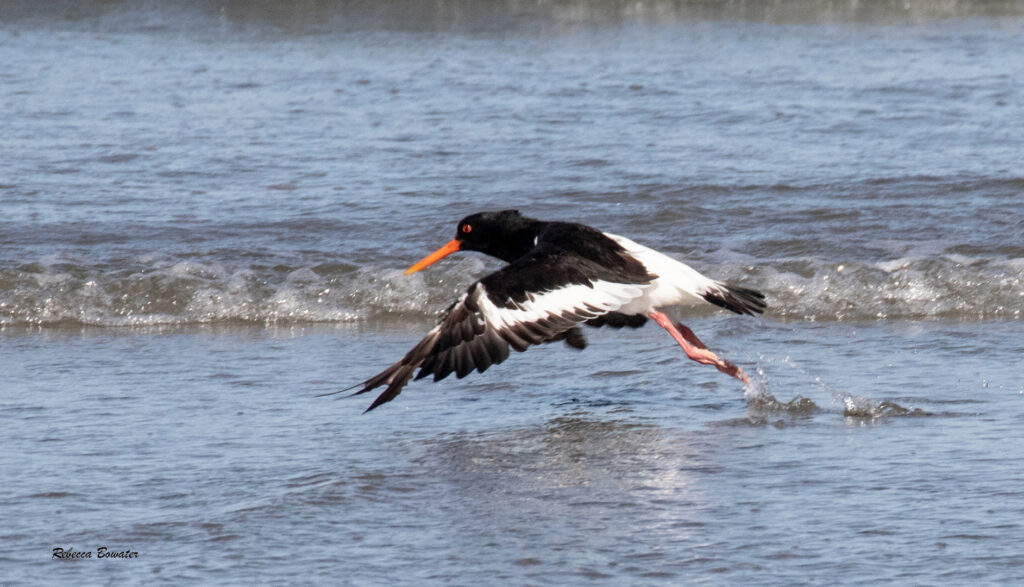 One more of a different Oystercatcher – a Variable – just landing.  Great shot considering how difficult getting the right exposure for an all black bird.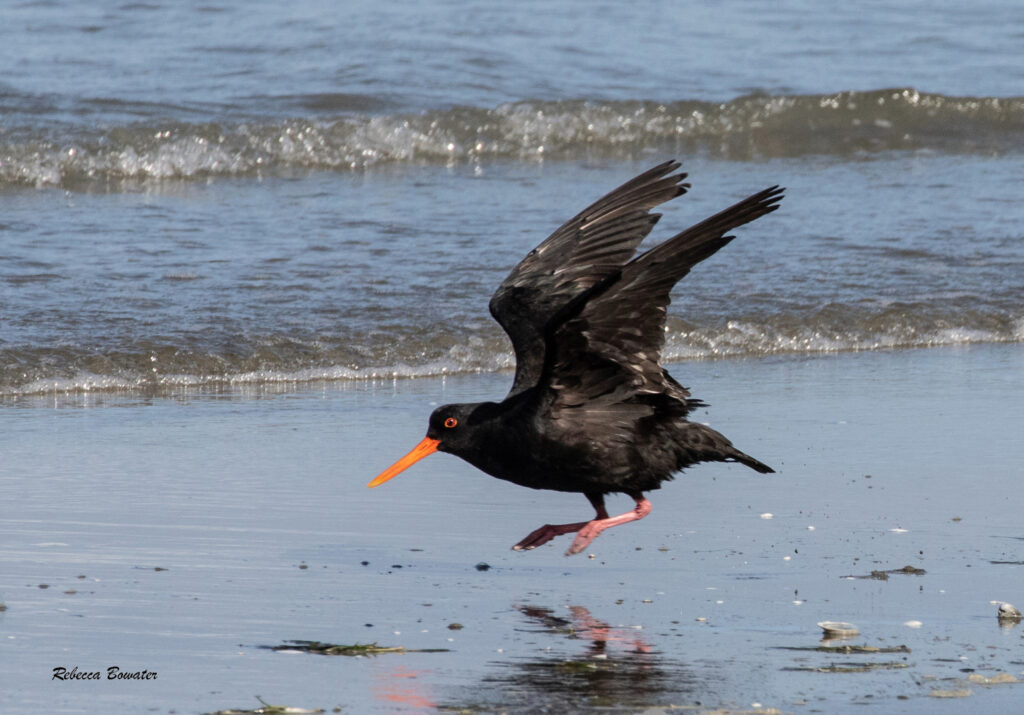 Congrats Rebecca and thanks for sharing your pictures with us!
---
If you enjoy seeing beautiful pictures of birds from around the world and reading about them Click Here to sign up for our mailing list.  Members can post their GreatBirdPics and learn more about bird photography techniques.