Semi Shots
One of my favorite places to visit is Holland Michigan.  Karen was raised there and she still has relatives in and around Holland so we make it a point to visit there a couple of times a year.  When there we usually go to Holland State Park (HSP) a couple of times to check out the harbor for shorebirds and waterfowl.  We went this past Sunday on a beautiful sunny morning and spotted a couple of Semipalmated Sandpipers foraging around the rocks that line the pier leading out of the harbor into Lake Michigan.
Shorebirds are tough to identify so it took me a while to settle on Semipalmated as the correct ID.  I had lots of picture opportunities so I was able to confirm my ID once I uploaded the shots to my laptop.  If you look at the feet of the bird below you can clearly see the webbing between the toes – note the webbing doesn't extend all the down the toes, just partially (semi).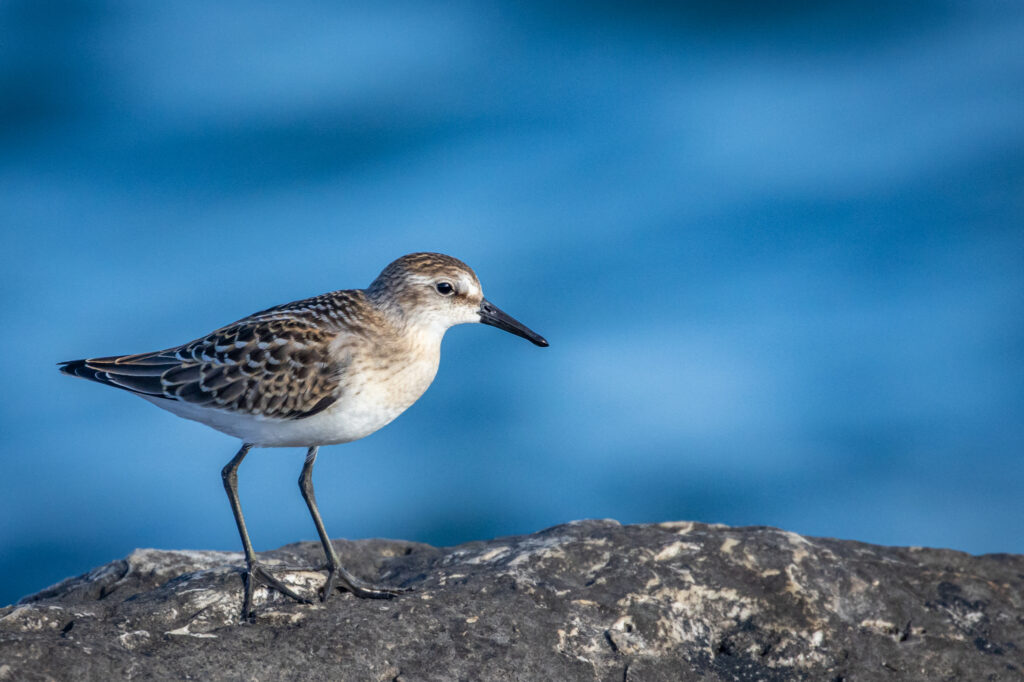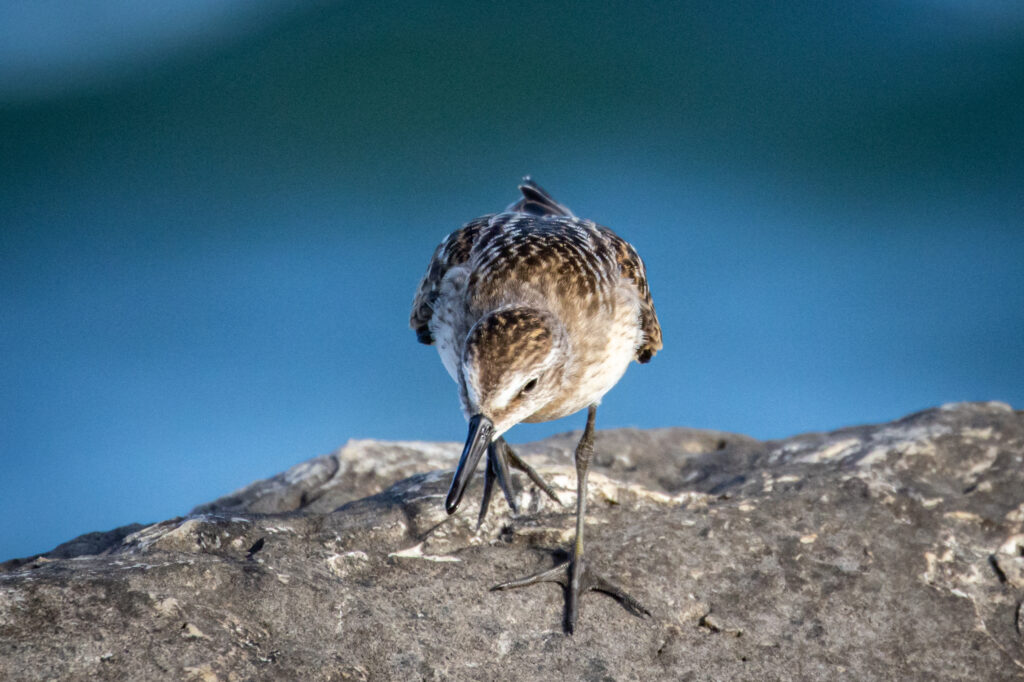 Small sandpipers, like the Semipalmated Sandpiper, are often called "Little Peeps".  Here you see a Little Peep giving a little peep.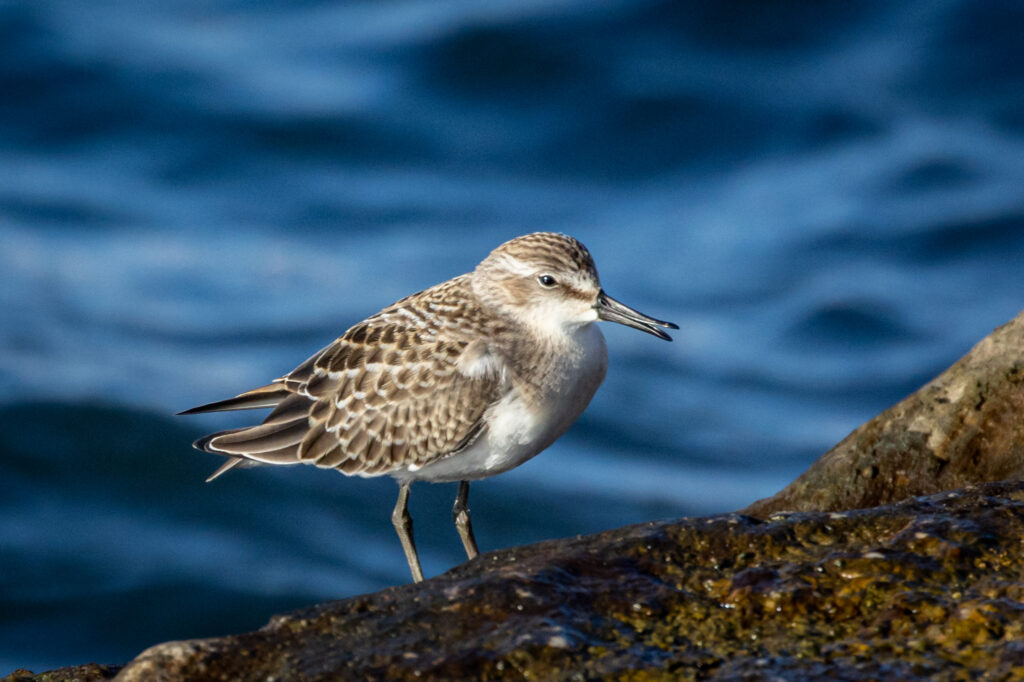 ---
If you enjoy seeing beautiful pictures of birds from around the world and reading about them Click Here to sign up for our mailing list.  Members can post their own GreatBirdPics and learn more about bird photography techniques.