GBP Notes 1/12/21.
Good Morning GreatBird Pics Members!
Tired of reading that long article yesterday about birding as a couple?  There, there; take a look at some bird photographs.
Back to another fascinating bird from New Zealand, courtesy of Rebecca, the Riflebird.  The first pic is an immature Riflebird is practicing its mating ritual.  Below that is the adult male (dark) trying to attract a mate using that same method.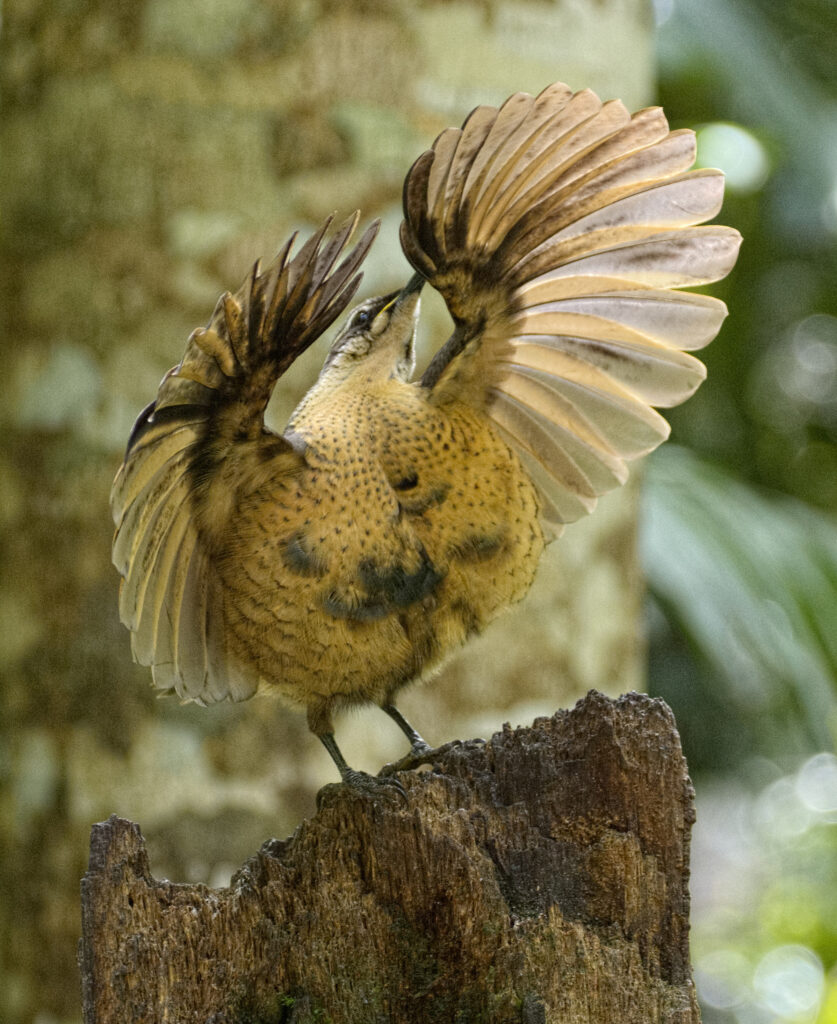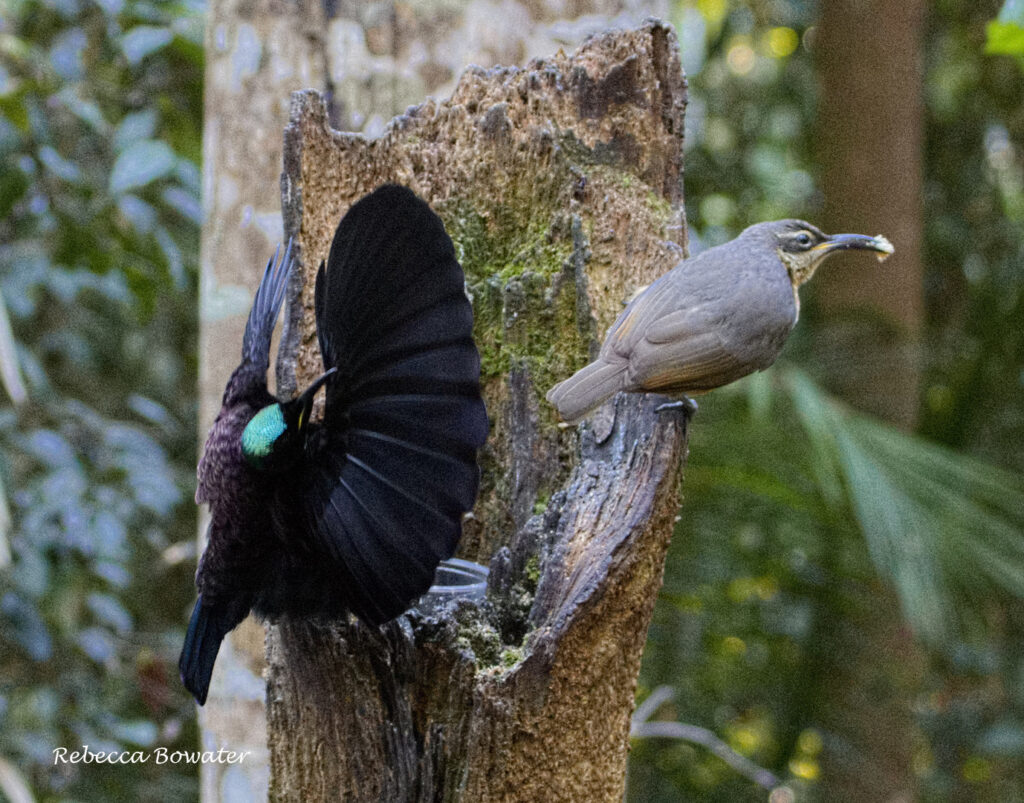 One of our newest members Lovejoy has an interesting bird from the UK, a Stone Curlew.  He indicates that there are only 100 breeding pairs of these birds left.  I really like the composition if the yellow flowers in the background with the yellow eyes and bill of the bird.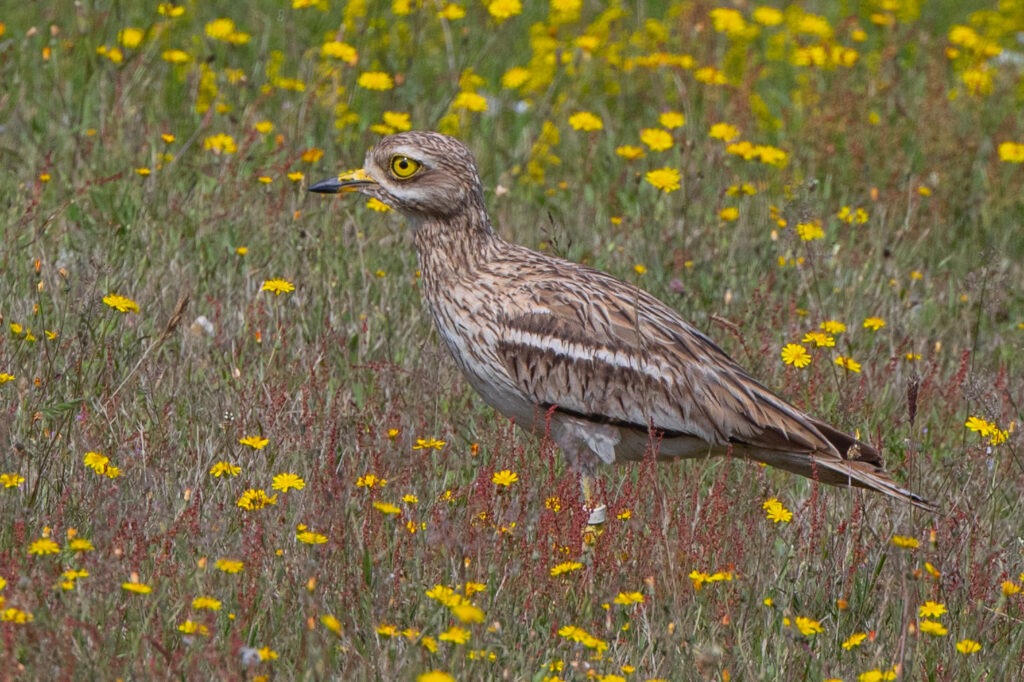 Tee up another one for Lovejoy!  You know how I like BIF pictures and Reflection pictures.  He got them both in this stunning picture.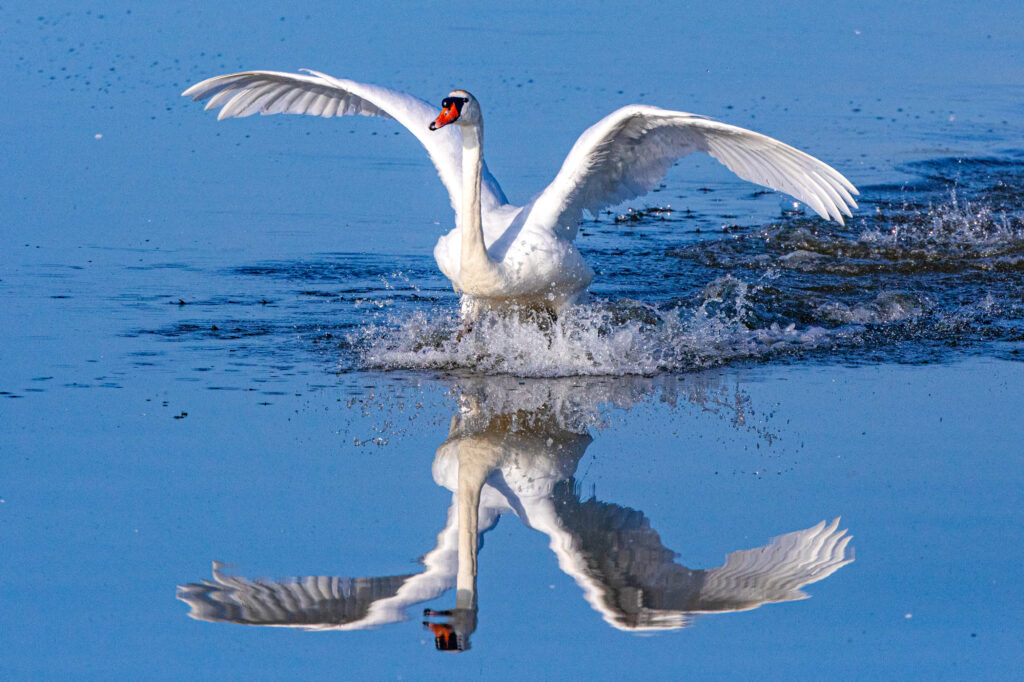 That's it for now.  Lots more beautiful bird pictures in the Latest Pics section.
Stay safe.  Go birding.  Take pics.  Post here.  Repeat.
Mike
PS  If you like beautiful bird pictures and want to see thousands more or even post your own on GreatBirdPics click HERE to find out about our site.