Mr. DeMille, I'm Ready For My Closeup
Bird photography is a fickle activity.  Sometimes you miss a rare bird because you showed up two minutes late.  Other times you miss a shot of a bird out in the open because you forgot to turn on your camera (yes, I've done that several times).  Or there's a leaf in the way.  Or the bird is too far away to get a good shot, so you try to creep up on it and it flies just as you raise your camera for that Award Worthy picture.  Most of the time the birds seem to be camera-shy.
Once in a while a bird wants to be photographed.  They come in a land right next to you and pose while you click away.   These moments are few and far between but when they do occur you can get some pretty good pics.  Below are some recent pics of birds that loved the lens.
While searching for warblers at Montrose recently a Eastern Wood Pewee dropped down not five yards away from me.  Pewees often show a crest atop their head, which is clearly seen in this pic.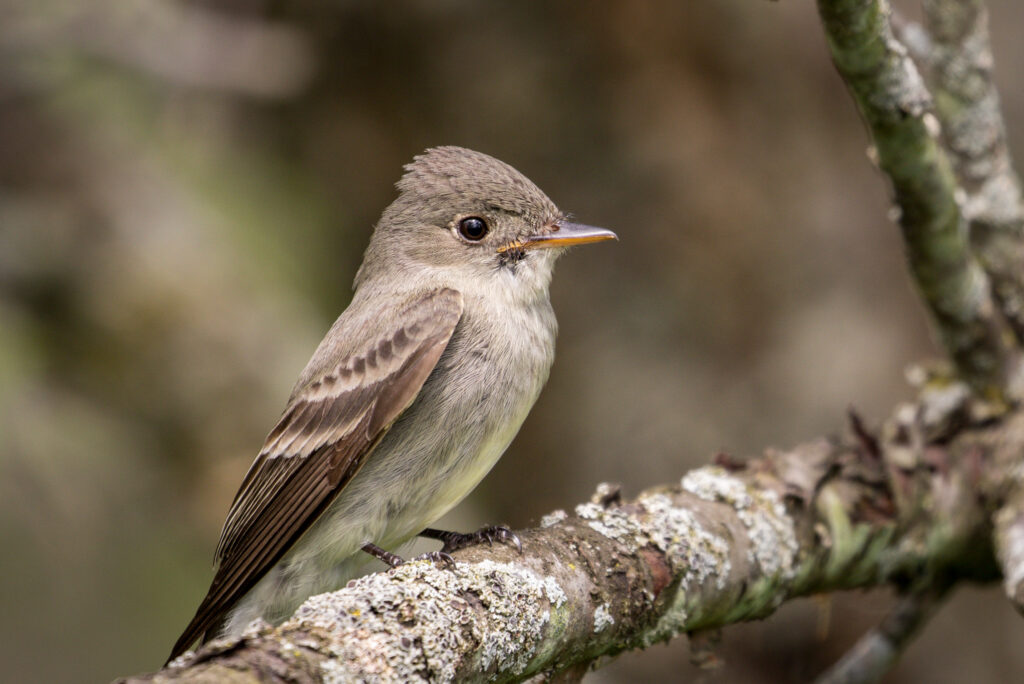 Later that same morning at Montrose a group of Bay-breasted Warblers were actively feeding on insects all around us by the Magic Hedge.  I caught this male just before he leapt to the next branch in search of more.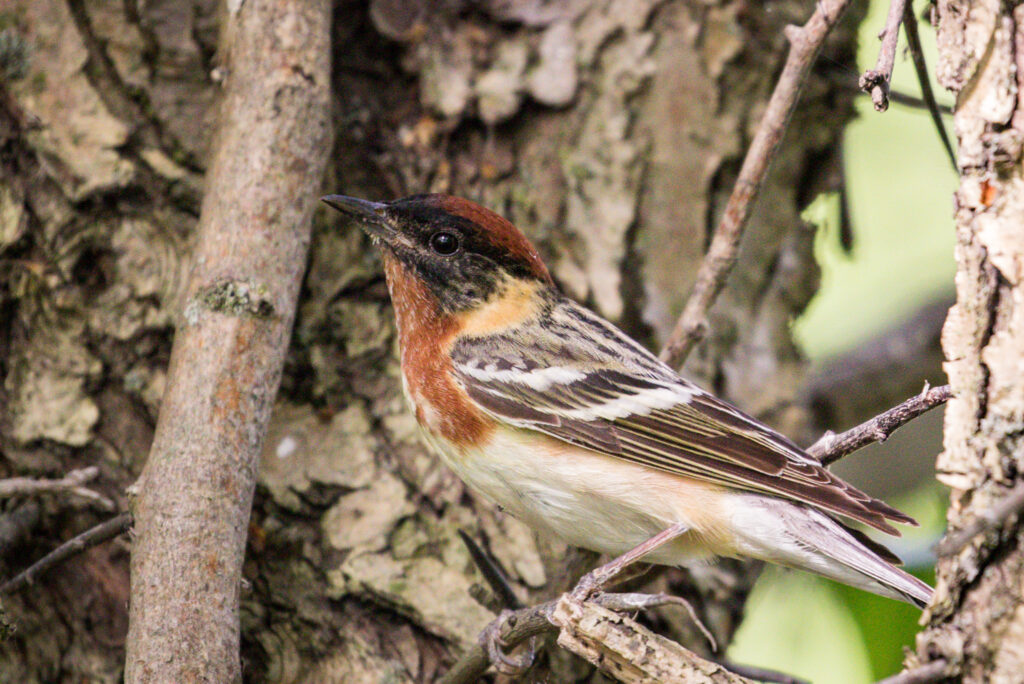 Last week we were in Holland, MI to honor the passing of Karen's father in January.  We rented a house within walking distance to a couple of parks and got out birding between visiting with relatives.  As we walked along the path at Mt. Pisgah we saw a male and female Pileated Woodpeckers feeding on the ground.  They were unperturbed by joggers and hikers that went by so we were able to get quite close for a couple shots.  Here's the male, followed by the female after she flew up to a nearby tree.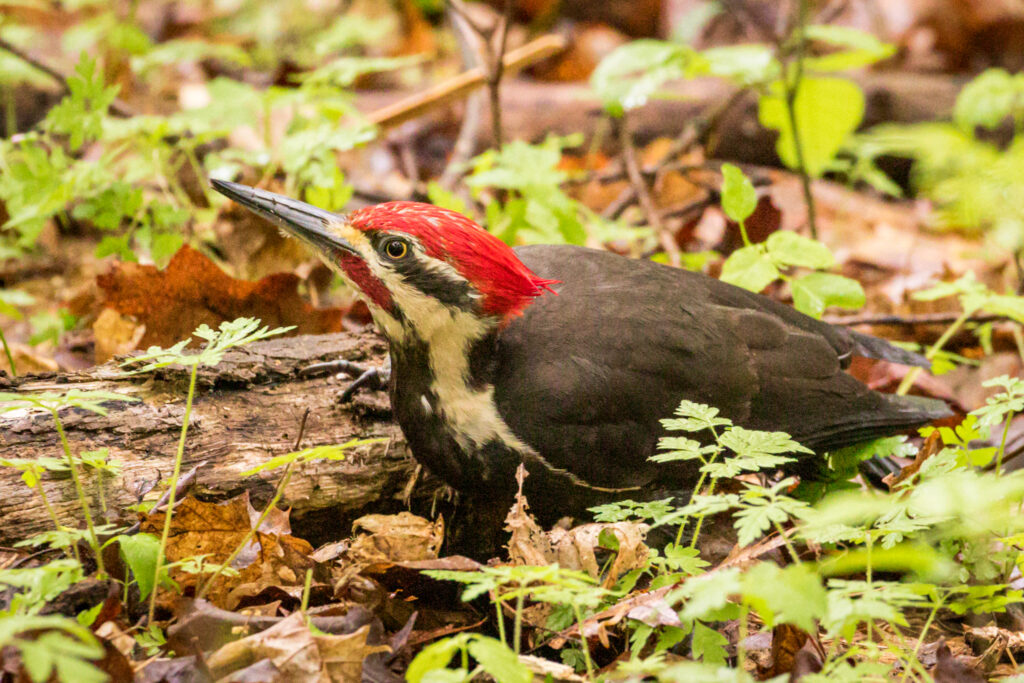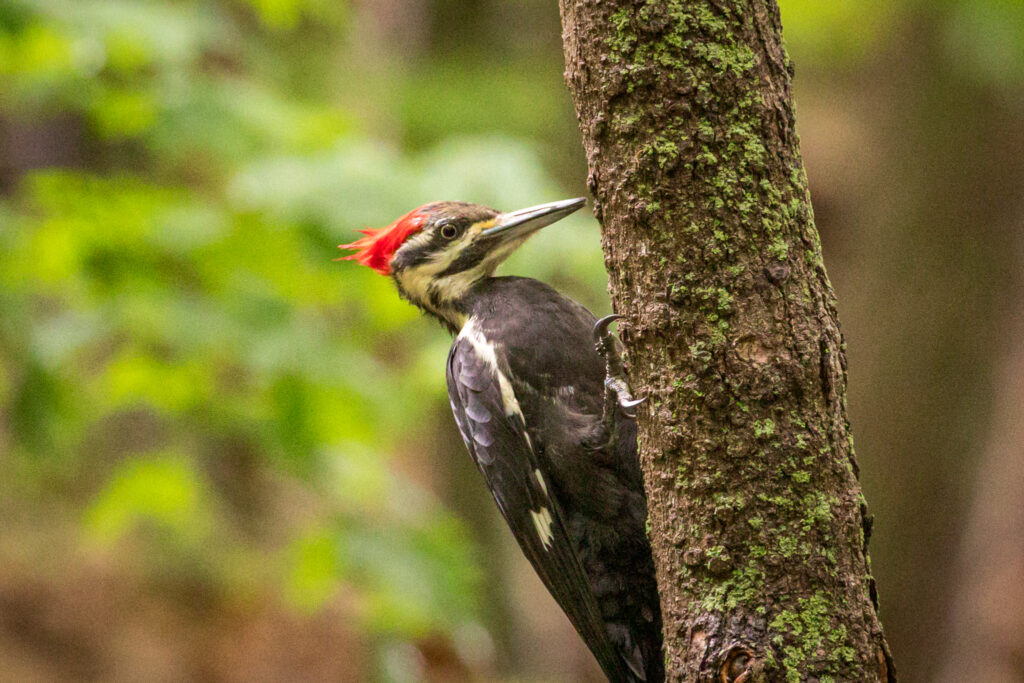 Finally, as we walked back to the house Karen said, "That Kingbird is pretty close."  At first I didn't see it because I looked right past it, it was so close.  Kingbirds like to perch and this one stayed there long enough for me to snap off a few pics.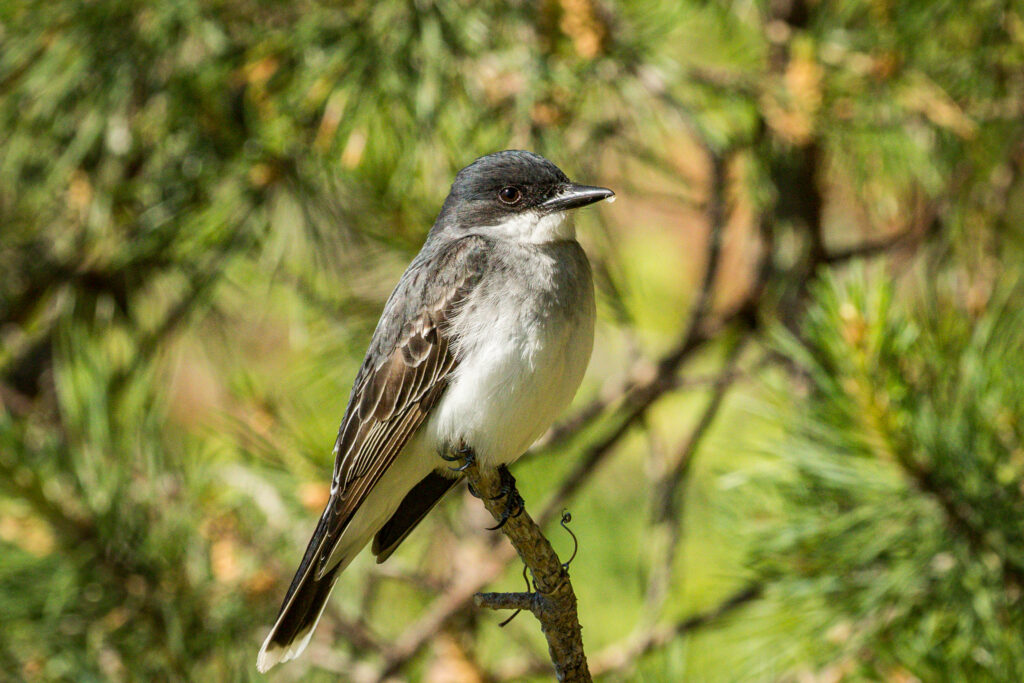 When the birds come to you, enjoy!  Those opportunities are few and far between.
Stay Safe.  Go Birding.  Take Pics.  Share Here.  Repeat.
Mike
---
If you would like to learn more about GreatBirdPics.com CLICK HERE.  Members can post their own GreatBirdPics, communicate with other members, and receive regular emails about bird photography.