February 2, 2020.   An elephant traffic jam at Khao Yai National Park
This is Day 7.1 of a 19-day birding tour of Thailand; it was a private group arranged through Field Guides, adhering to their typical itinerary.  The pictures in this post are just some of the many Thailand pictures I've uploaded to GreatBirdPic.com.   Check out the site before you leave: see the Latest Pics uploaded by our members or read the About GPB to find out more about the site.  You are welcome to join if you enjoy bird photography.
Even though it was very early here on February 23rd it was the afternoon of February 22nd back in South Carolina where my father was celebrating his 90th birthday.  Our family arranged to send him 90 cards and video greetings in the month before his birthday and he sent us a picture of he and his wife Linda with all the cards.  Happy 90th!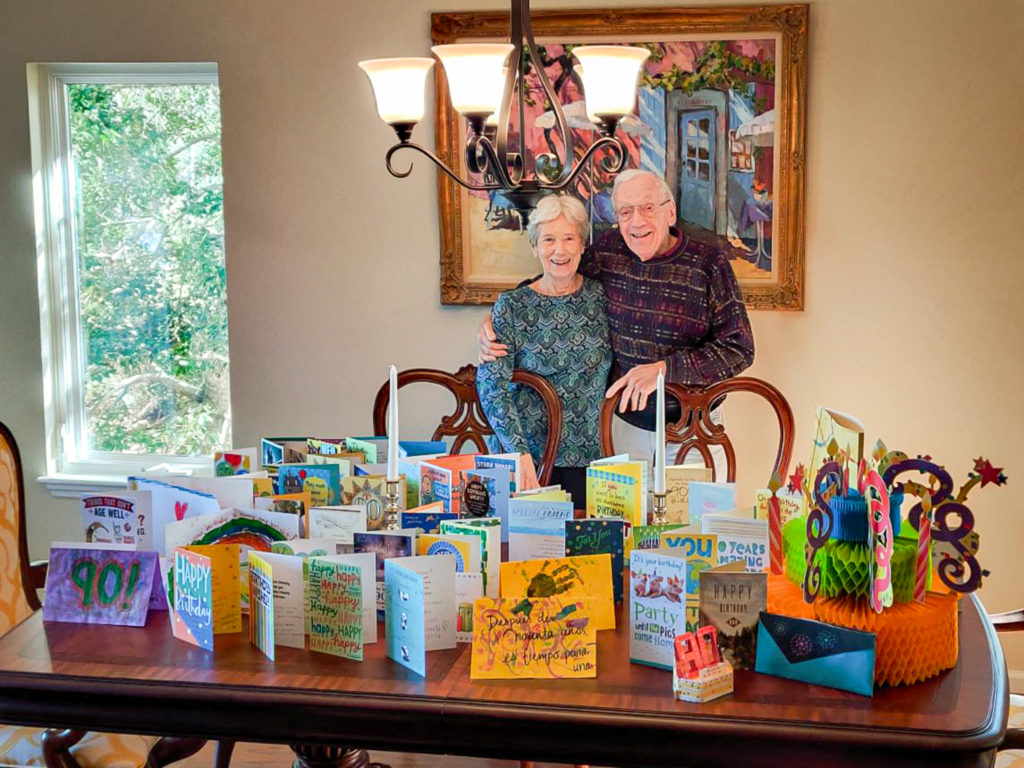 After I called dad and wished him a happy birthday I stopped in the gardens of the hotel where this Buddhist temple was illuminated beautifully.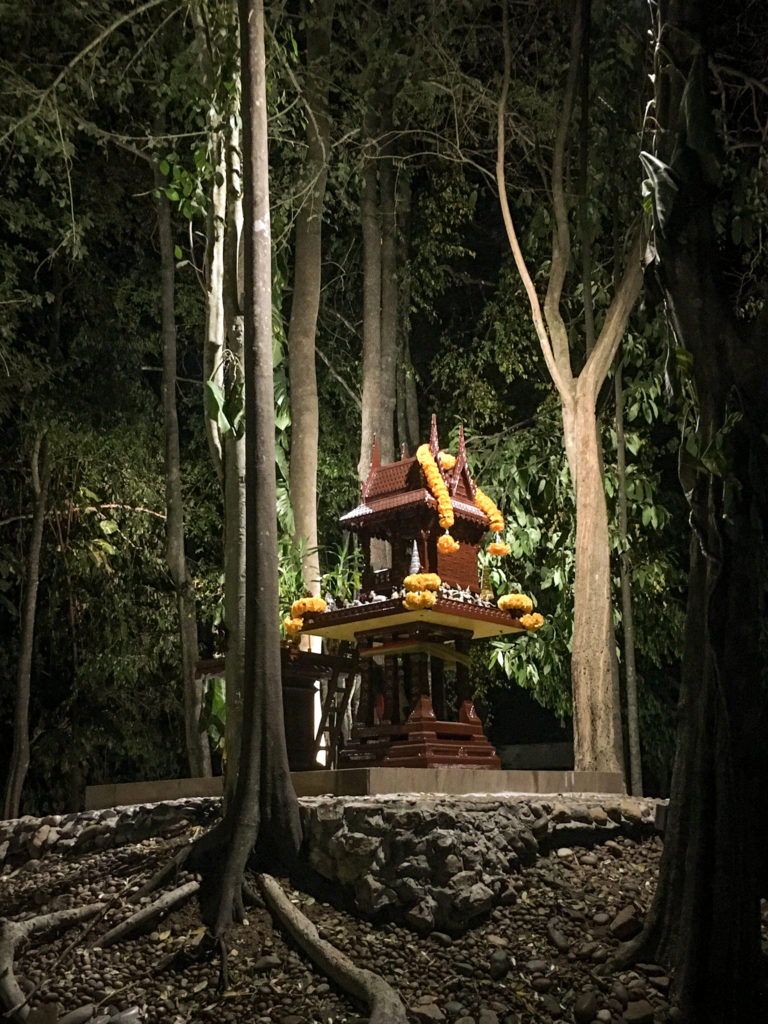 We took off right after breakfast, got through the park gate and headed up toward the top – and came to a standstill.  A traffic jam at 7:30 AM?  I've been in traffic jams in National Parks here in the states before, often caused by wildlife like bison or bear.  In Thailand?  Traffic jams are caused by elephants!  The individual on the motorcycle to the right was a park ranger making sure no one tried to pass this big boy on the two-lane road.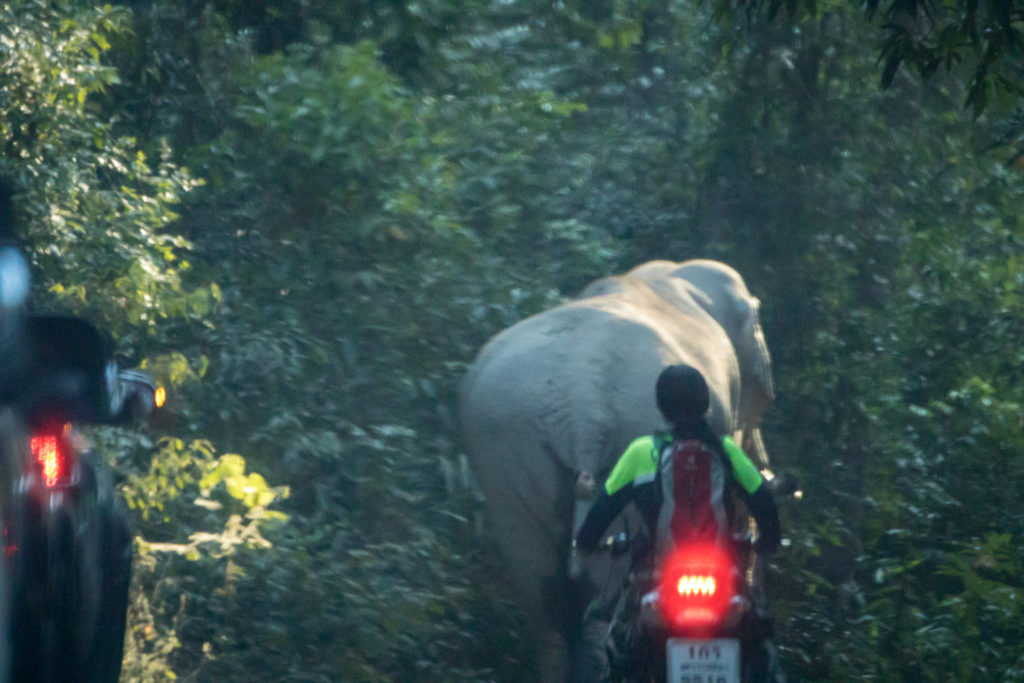 The elephant had the road to itself and seemed to enjoy slowly lumbering down the center.  It took it about 20 minutes for the forest to open up into a field where the elephant finally stepped aside next to the waiting oncoming cars.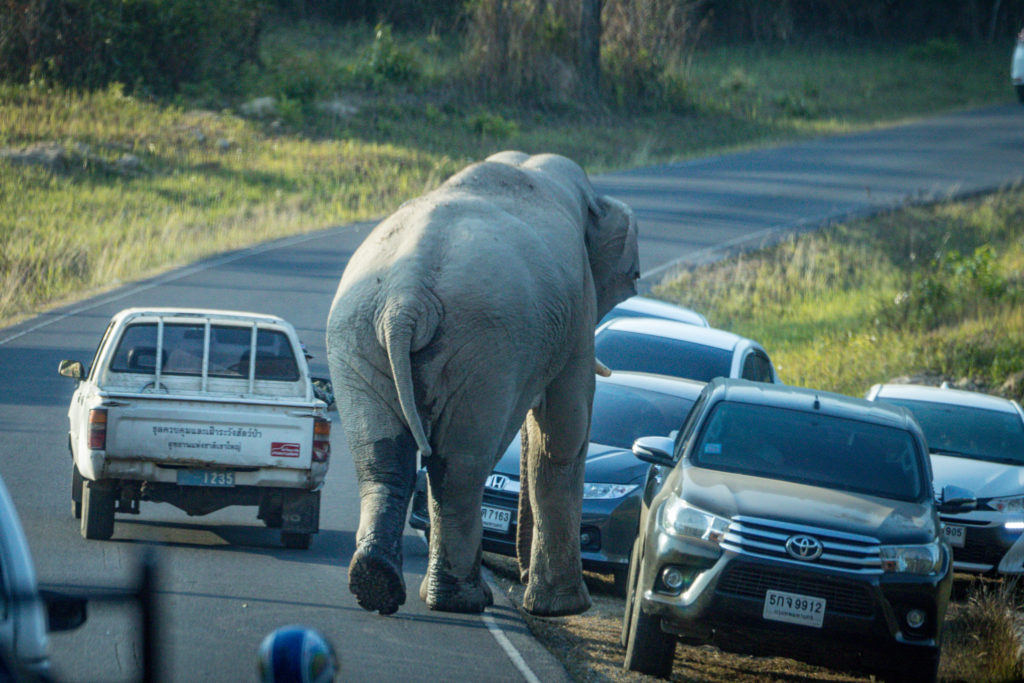 We finally made it up to the top, which really wasn't the "top".  We ended our ascent at the gates of a military base which occupied the top of the hill we had climbed.  There were beautiful vistas from our location and a welcoming sign there.  Note the little statues of animals spread around.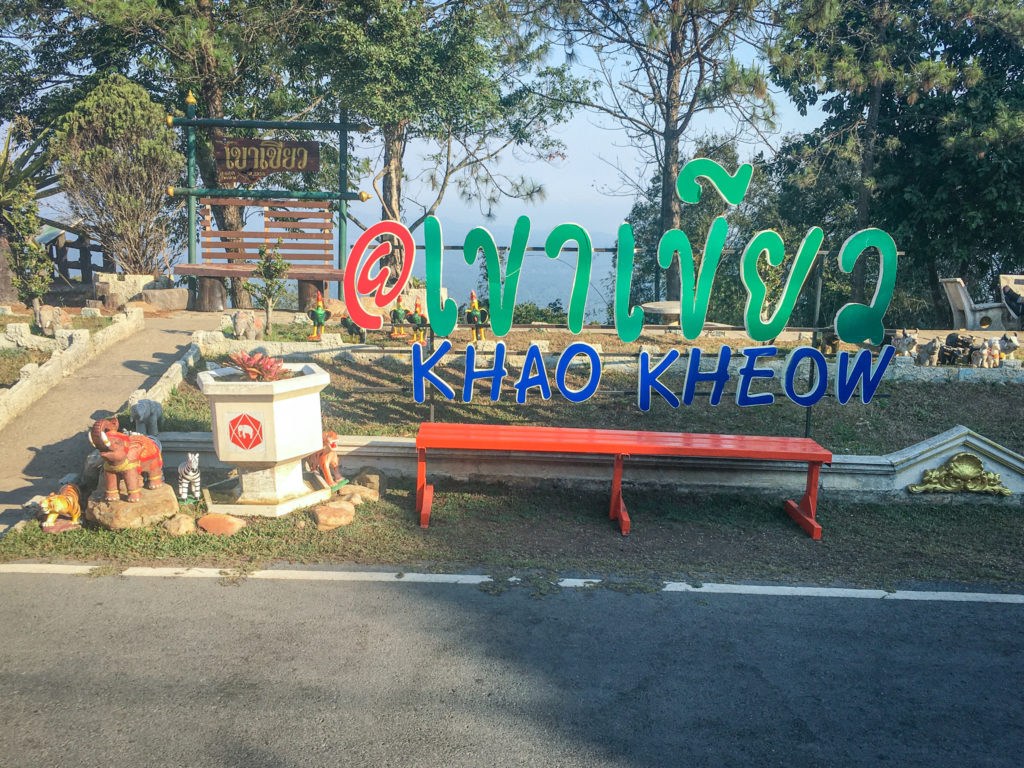 Off to the side I spotted this sign – guess they need some better English translators there.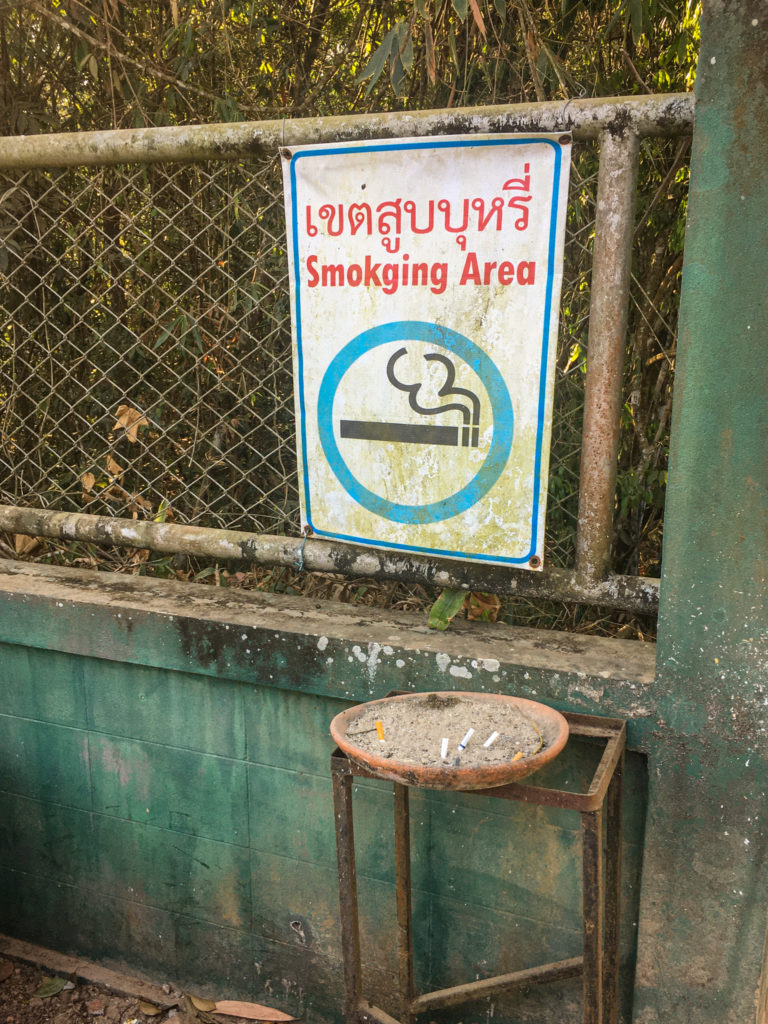 Within this area there were many birders, many with BIG cameras, with their Thai guides racing around clicking off shots of the birds up there.  Here are a couple of the ones I got.  First is a Black-throated Laughingthrush: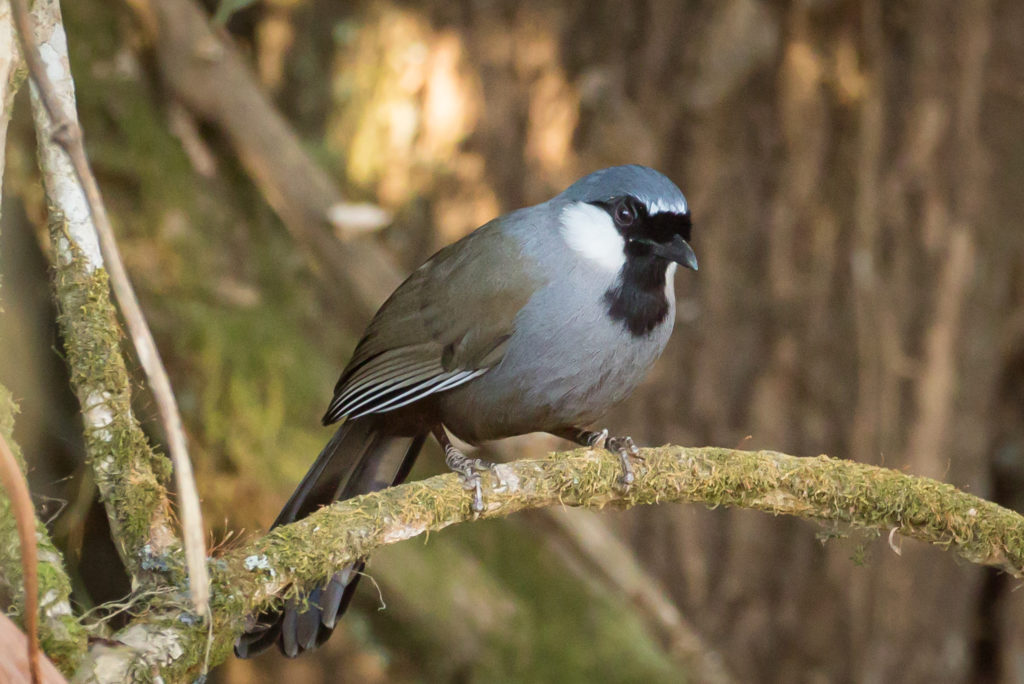 Also seen at the top was a Blue Rock-thrush: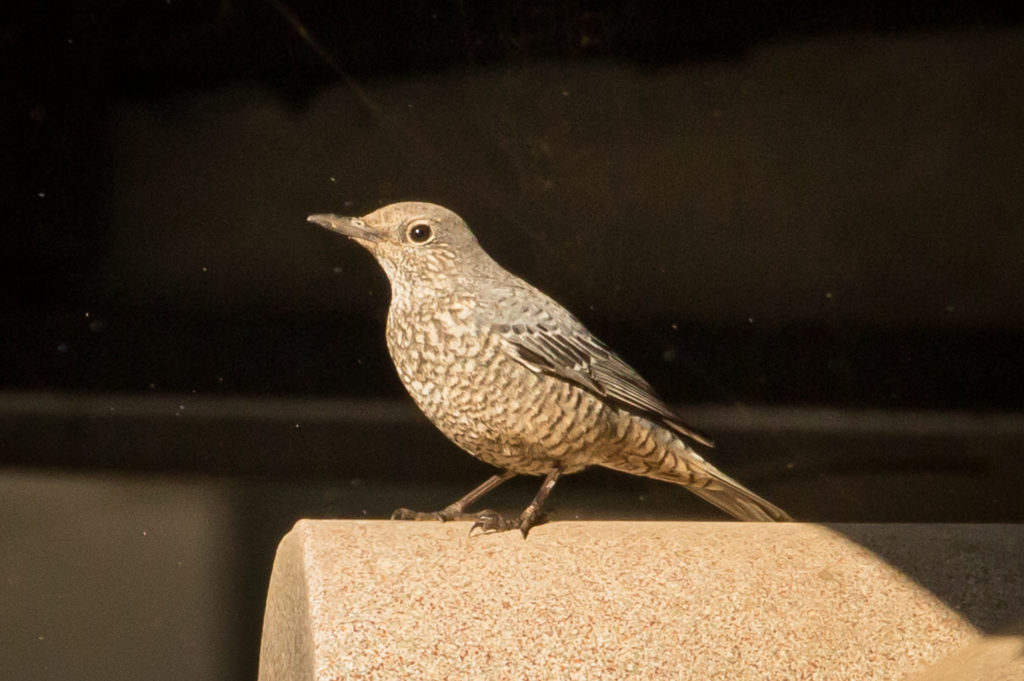 Sitting atop a cable was a Gray-backed Shrike.  Note the hook on the end of its beak: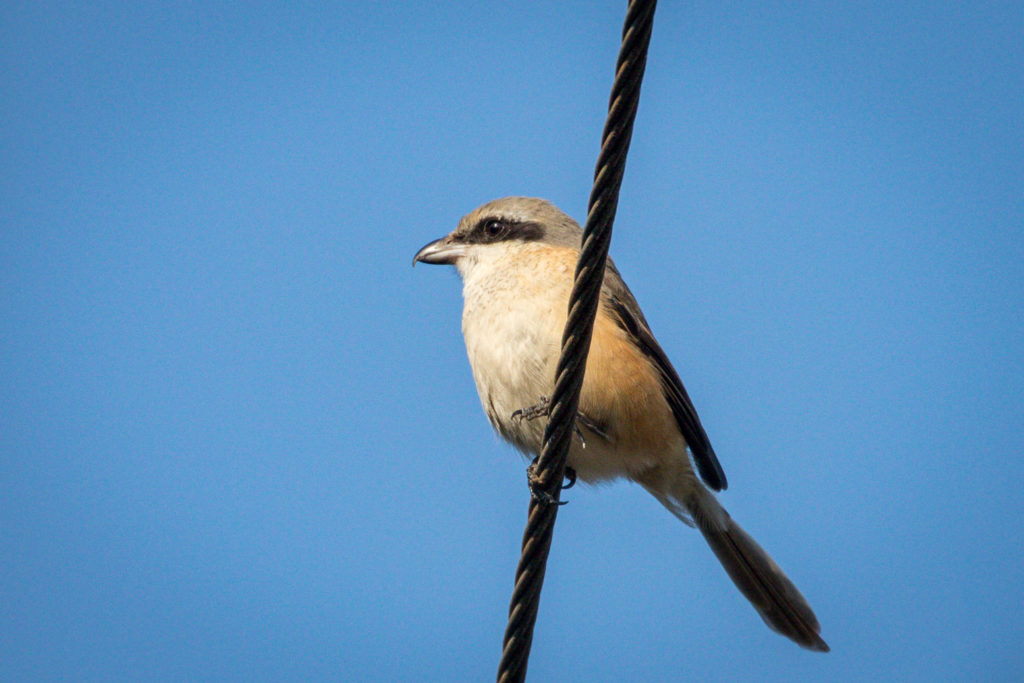 Finally, we saw this beautiful Hill Blue Flycatcher up there which was one of the prettiest birds we had seen up to that point: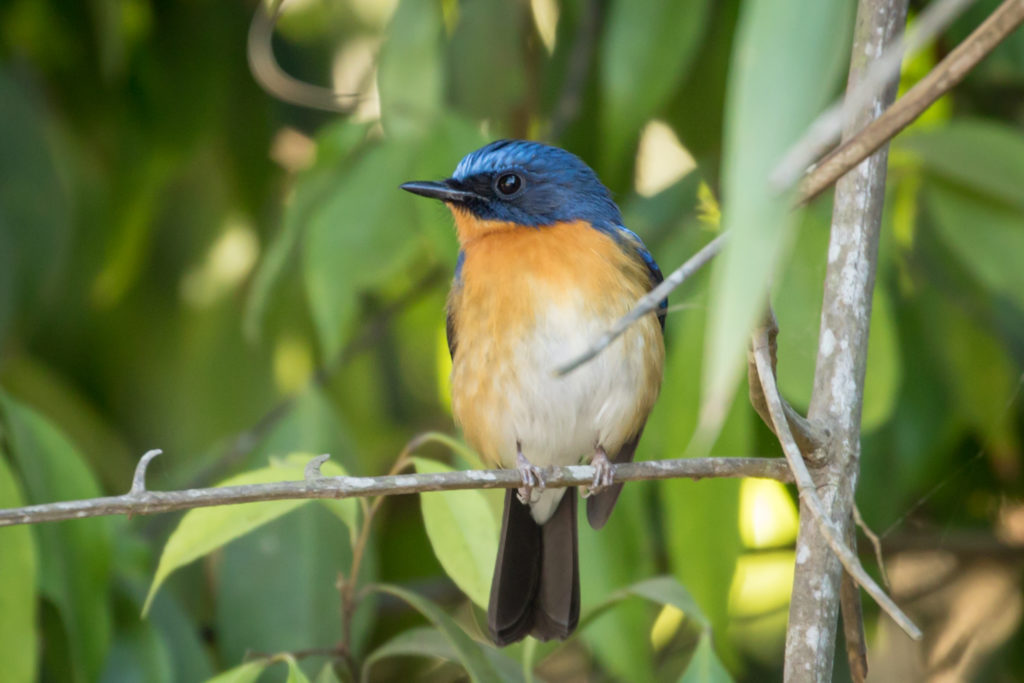 So in spite of the elephant traffic jam it was a successful visit up to the summit.  We climbed back into the vans and headed down toward our next birding area when we came across a group of White-handed Gibbons up in the trees.  I know they're not birds but I had to get some shots of them anyway!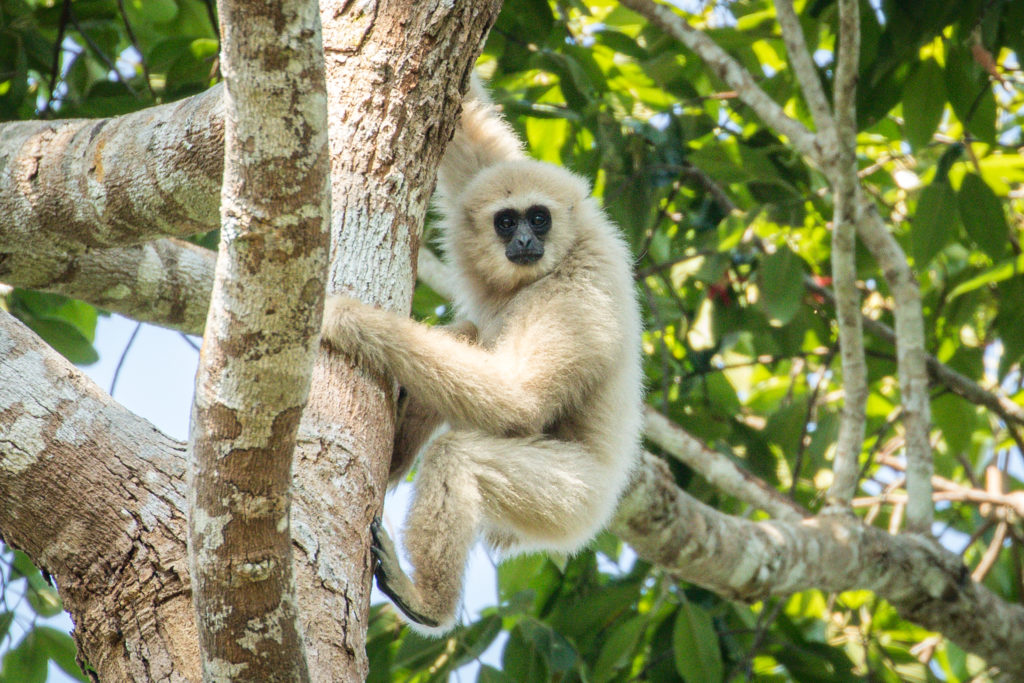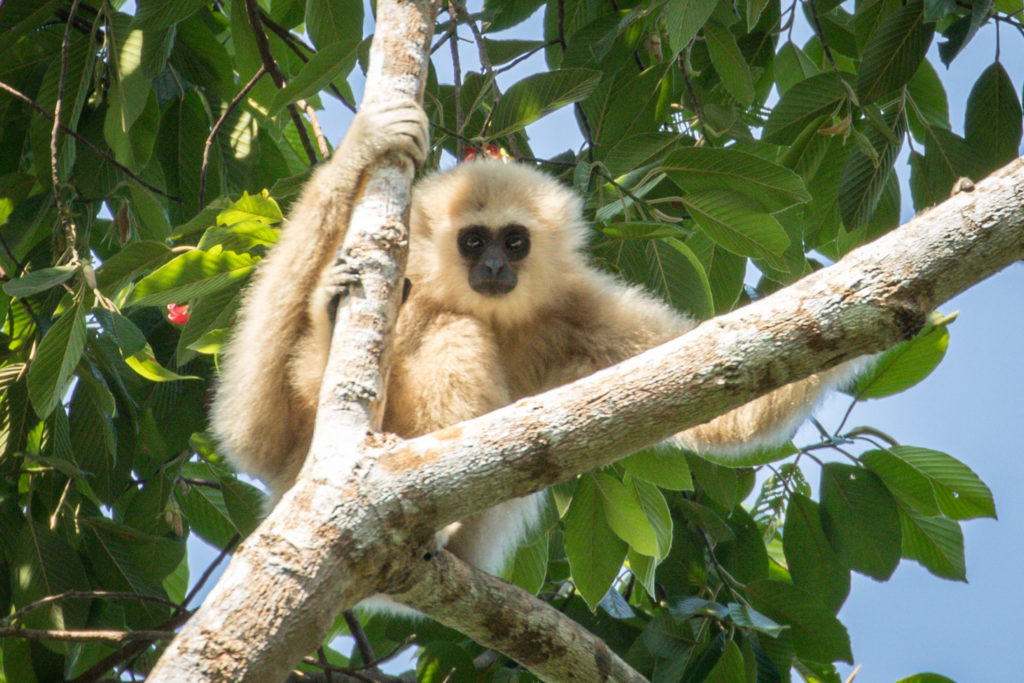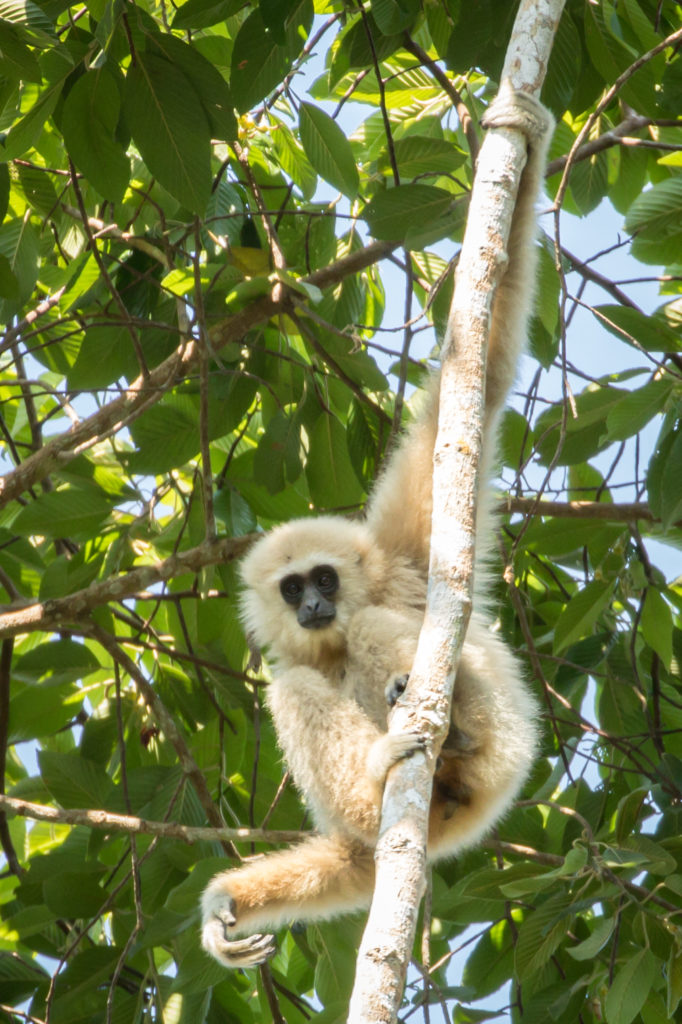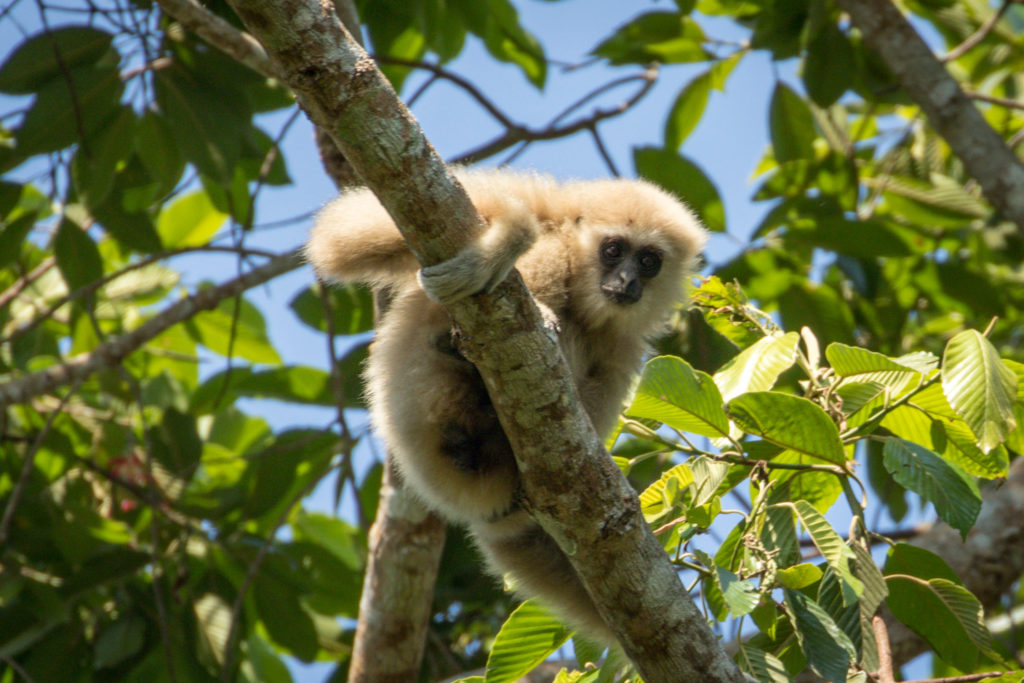 Our next stop was at a blind, which was our first use of one on the trip.  Pics from that in my next post.
•••••••••••••••••••••••••••••••••••••••
For you overachievers here is the Ebird checklist for this session: