The $100 Photo Contest will be closed at the end of today, August 1, 2023.  You can see pictures of the current entries in the Latest Pics section of our website. You can go to the original announcement if you Click Here.  Below are some questions I received about the contest:
How many pictures can I submit? As many as you want.
Do the pictures have to be new or can you use ones you previously shared on GreatBirdPics? New submissions.
How do I submit a picture?  Login to your GreatBirdPics.com account (or join as a new member).  Pull down the My Account menu and select Upload Photo.
Much thanks to Xwinger for his generous offer to fund the contest!  Here are some more pictures I took of birds eating (the developer of GreatBirdPics.com and their relatives are not eligible to win) just to give you something to shoot for:
While out in California I was excited to get some good shots of Long-billed Curlews feeding in the surf near San Simeon.  Such a long bill!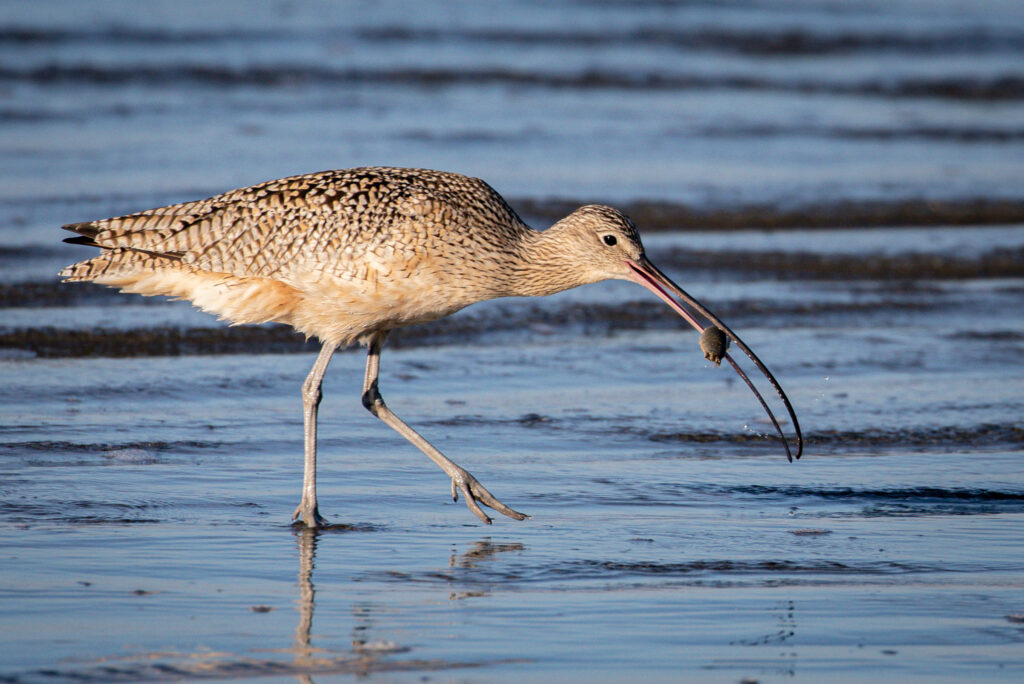 In Florida I was always on the lookout for Limpkin.  These large, spotted birds have an elegance about them – this one is so elegant it prefers to each escargot.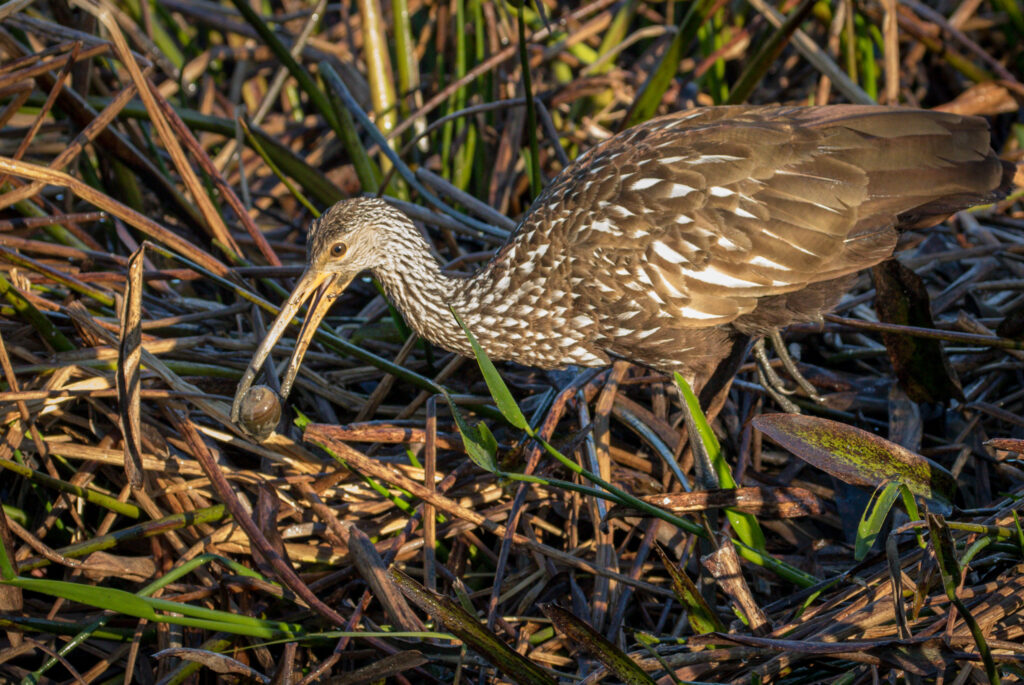 While looking for migrant warblers in Montrose Point this May I cam upon a White-throated Sparrow feeding on seeds plucked from dandelion flowers.  I love how the flowers and the dash of yellow in the Supercilium are the same color.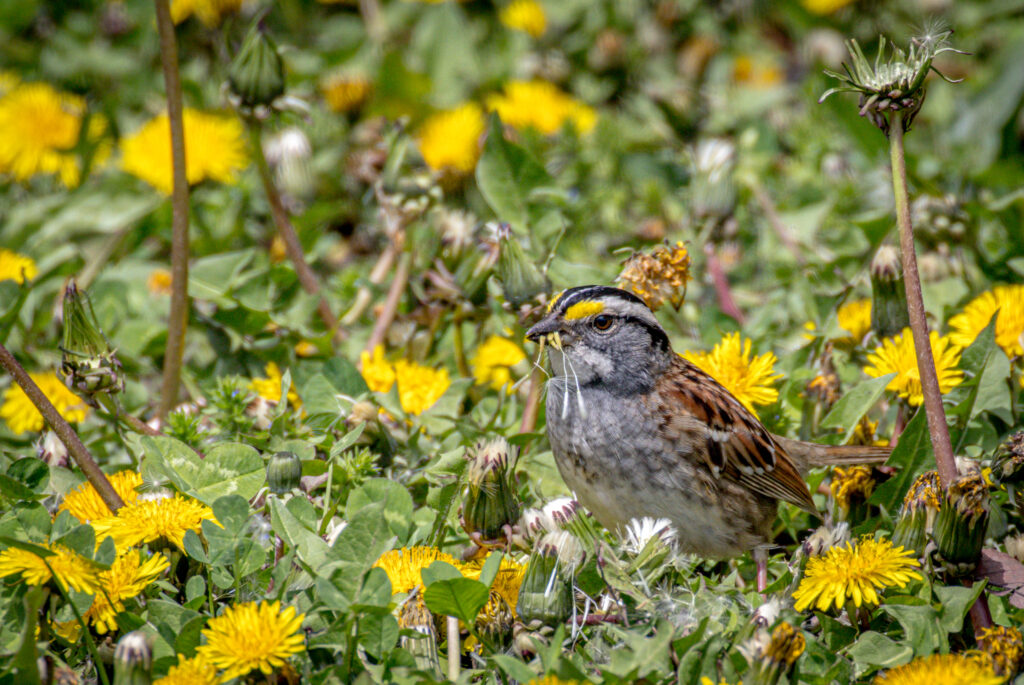 ---
If you enjoy seeing beautiful pictures of birds from around the world and reading about them Click Here to sign up for our mailing list.  Members can post their own GreatBirdPics and learn more about bird photography techniques.