Ten GreatBirdPics members met up last Wednesday morning for the first GBP Meet Up.  We gathered at Elsen's Woods, a favored location for warblers and other migrants both in the spring and fall.  We met in the parking lot at 7:15 AM to a frosty 41° start.  We introduced ourselves to each other by User Name and given name (who is that Birder2011 anyway?)  Below is a picture of our intrepid group.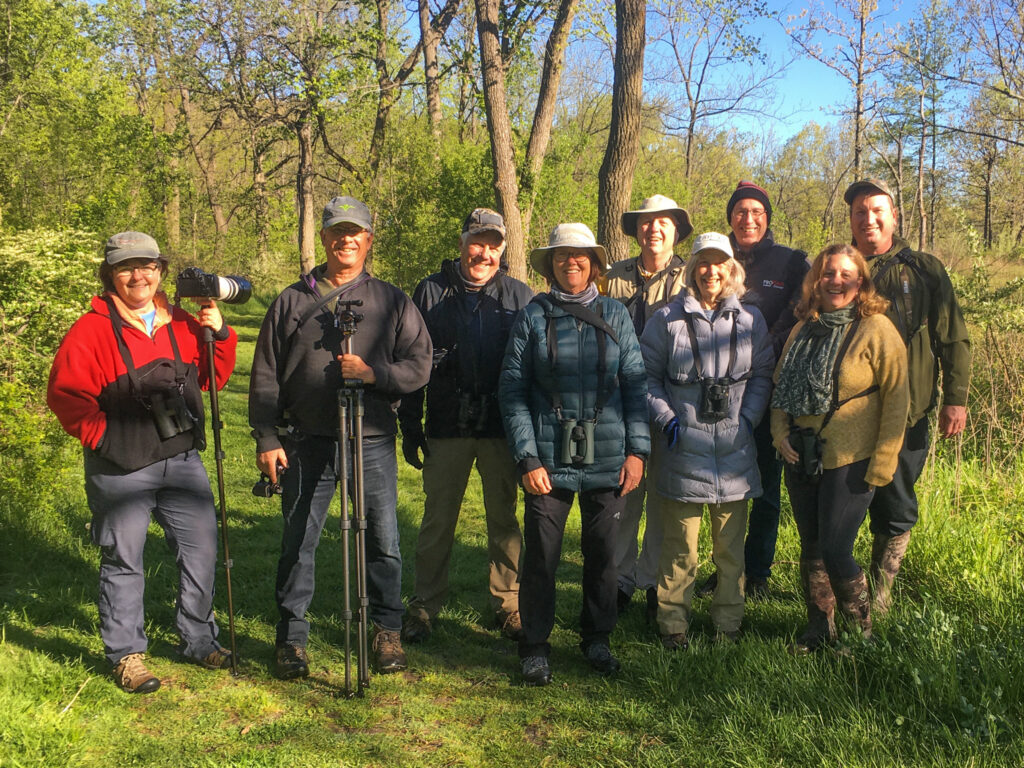 From Left to Right: Bonnie Graham (Birder2011), Emil Baumbach (Emil Baumbach), Mark Freeburg (PostalWarbler), Karen Warner, my lovely wife (Karen), Andy Steinmann (Asteinmann), Rebecca Steinmann, Richard Kolar (Riorich), Lisa Boland, and Jeff Boland (Jtboland).
As soon as we left the parking lot area we were treated to the song of a Baltimore Oriole.  A Green Heron was lounging on a log across the pond.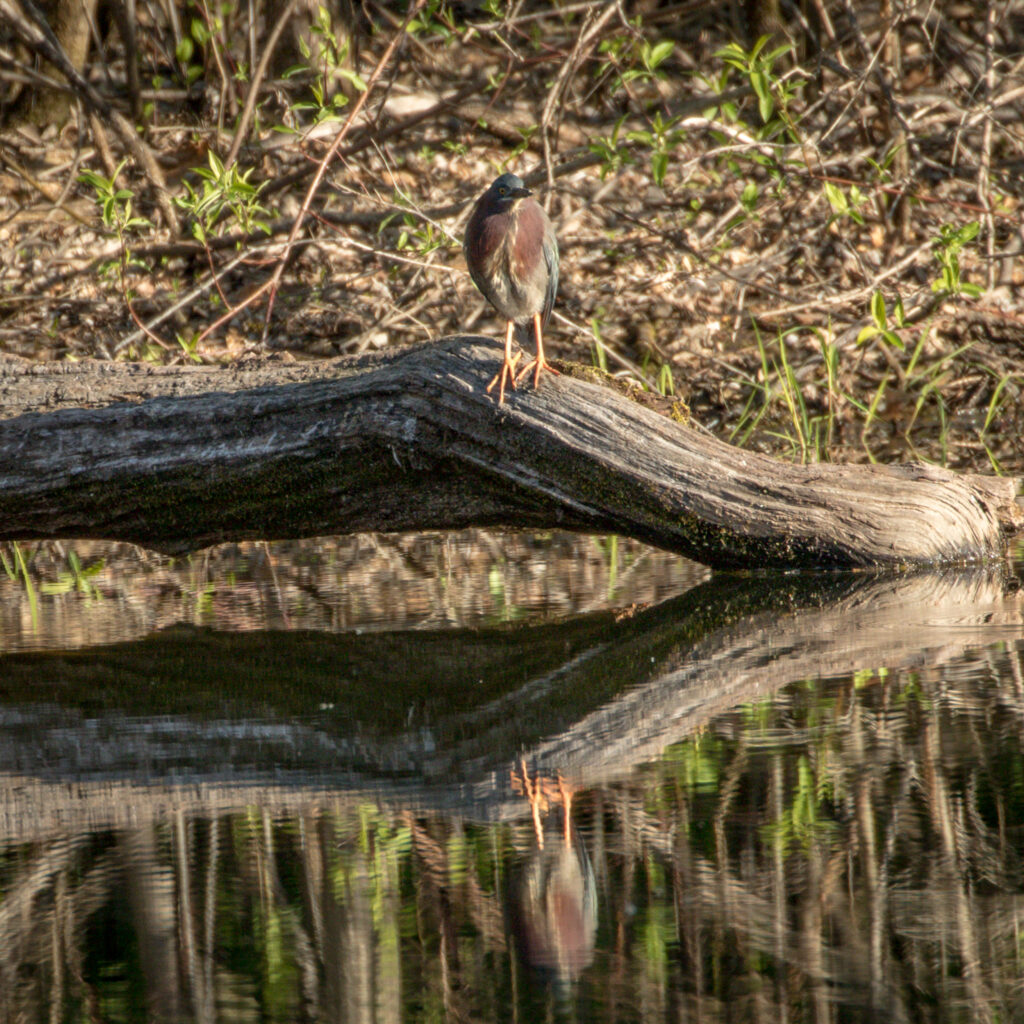 A pair of Rose-breasted Grosbeaks kept us entertained as they flew back and forth across the path, perhaps collecting nesting materials.  Here's a list of everything that was observed:
2 Wood Duck
2 Ruby-throated Hummingbird
1 Green Heron
1 Turkey Vulture
2 Red-headed Woodpecker
3 Red-bellied Woodpecker
3 Downy Woodpecker
1 Hairy Woodpecker
2 Pileated Woodpecker
1 Northern Flicker
1 Warbling Vireo
2 Blue Jay
3 Black-capped Chickadee
1 White-breasted Nuthatch
2 Blue-gray Gnatcatcher
3 House Wren
3 Gray Catbird
3 Brown Thrasher
10 American Robin
1 American Goldfinch
2 Field Sparrow
1 White-throated Sparrow
1 Song Sparrow
2 Eastern Towhee
1 Baltimore Oriole
4 Red-winged Blackbird
3 Brown-headed Cowbird
2 Nashville Warbler
4 Northern Cardinal
2 Rose-breasted Grosbeak
2 Indigo Bunting
31 Total Species
The highlight was "hitting the cycle" on woodpeckers – Flicker, Downy, Hairy, Red-breasted, and Pileated.  To be frank we were all disappointed in the lack of warblers.  I mean just the thought of seeing (and photographing) warblers in the springtime gets me through the winter.  In one of the best spots in the area for warblers we saw two Nashville Warblers.  For comparison, exactly a year ago Karen and I went to Elsen's Woods and saw 52 different species, of which 13 were warblers!  Someone said that the migration radar showed the migrants were going west of Chicagoland.  Noooooooo!  Come Back!  It's predicted that southerly winds will hit us soon and with it hopefully some of those colorful warblers.
Thanks to all who turned out – I appreciate everyone who contributes their pictures and comments to the website.  Other than getting together with other GBP members the best thing to be said about the day is, "It was a nice day for a walk."   Let's do it again, but with more birds next time!
Stay Safe.  Go Birding.  Take Pics.  Post Here.  Repeat
Mike
---
If you would like to learn more about GreatBirdPics.com CLICK HERE.  Members can post their own GreatBirdPics, communicate with other members, and receive regular emails about bird photography.