A Walk in the Park
Lyman Woods is a small park not far from our house.  It is so small that it is unexplored by some local birders, which is a shame because it is such a special place.  What makes it special?  Despite its small size it has a wide variety of habitats – including woodlands, marsh, lake, and meadow.  We like it because we can see a wide variety of birds there in a relatively short amount of time.  Karen and I went there last week on a beautiful morning and I wanted to share some pics from our excursion.
We first went by the Apiary (collection of beehives) where we saw four of the most prominent residents of Lyman – House Wrens.  They are numerous in the woodlands areas of the park and we followed one of them toward the hives.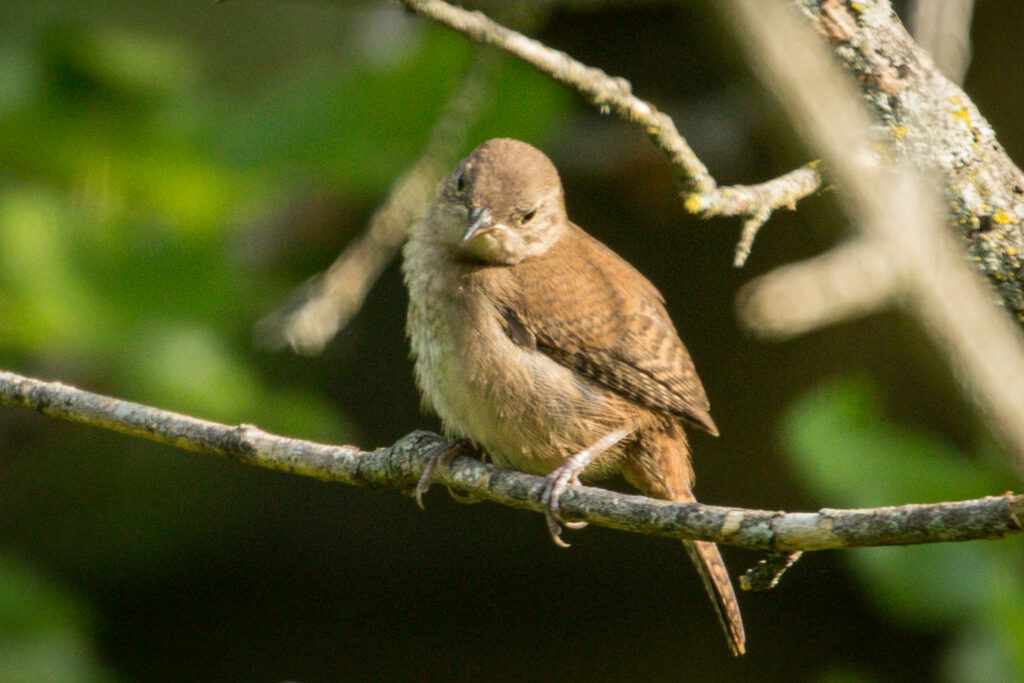 Also drawn to the hives were several Indigo Buntings.  These deep blue birds are often perched atop high trees, making it difficult to get a good shot of them but these were about eye-level giving us some good looks.  The first one is a typical male and the second pic is an immature bird (the females are streaky).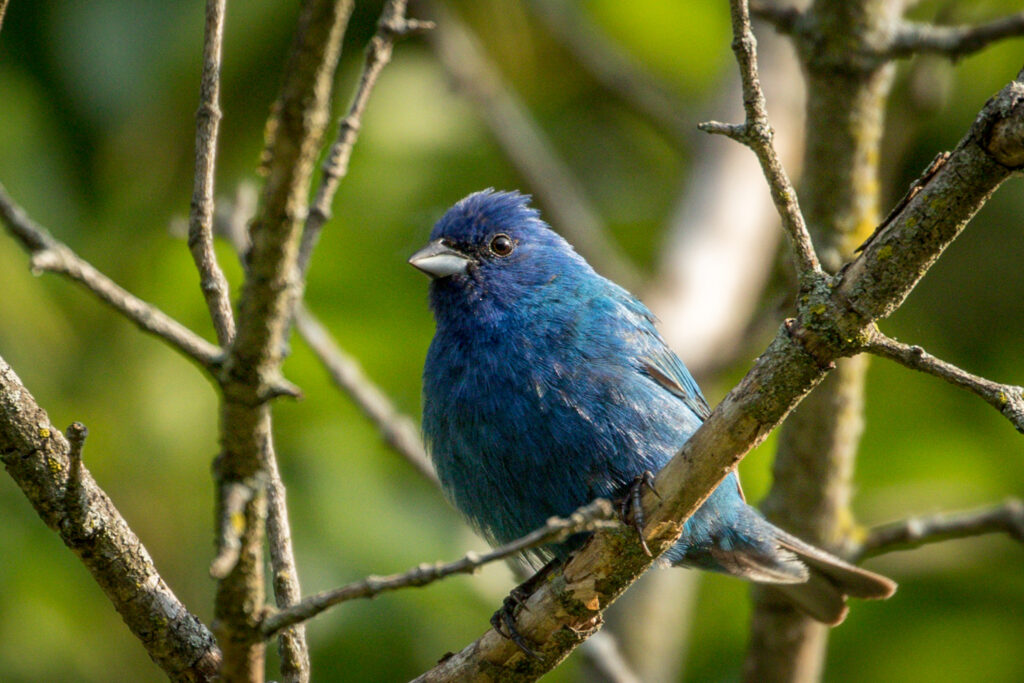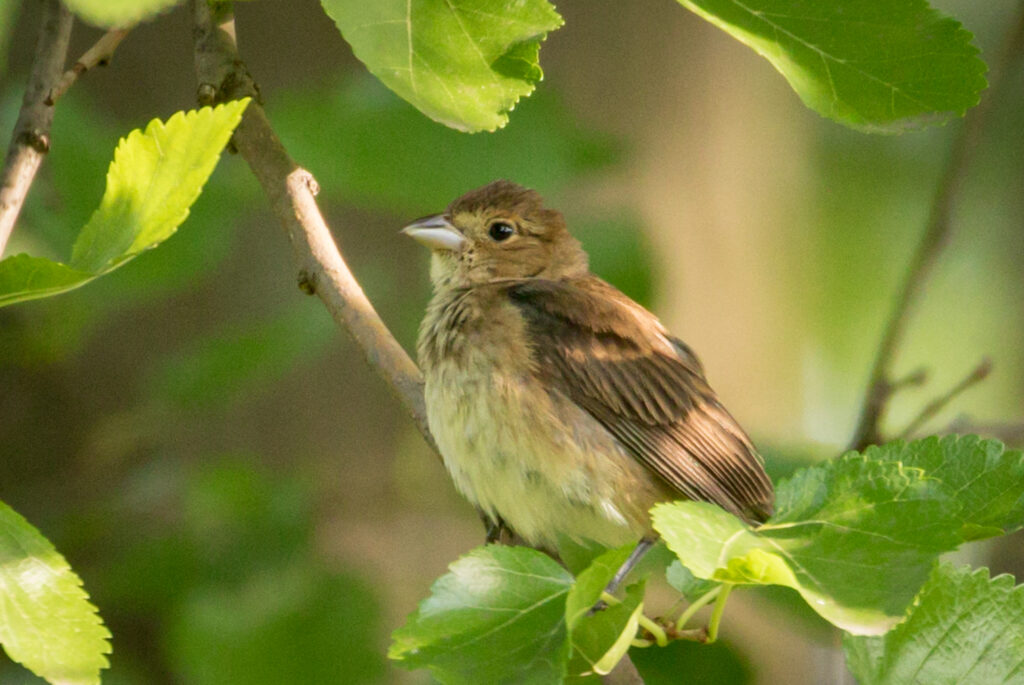 As we walked out of the Apiary area a Robin flew onto a nearby limb.  I often overlook Robins because they are so numerous but this one posed nicely for me.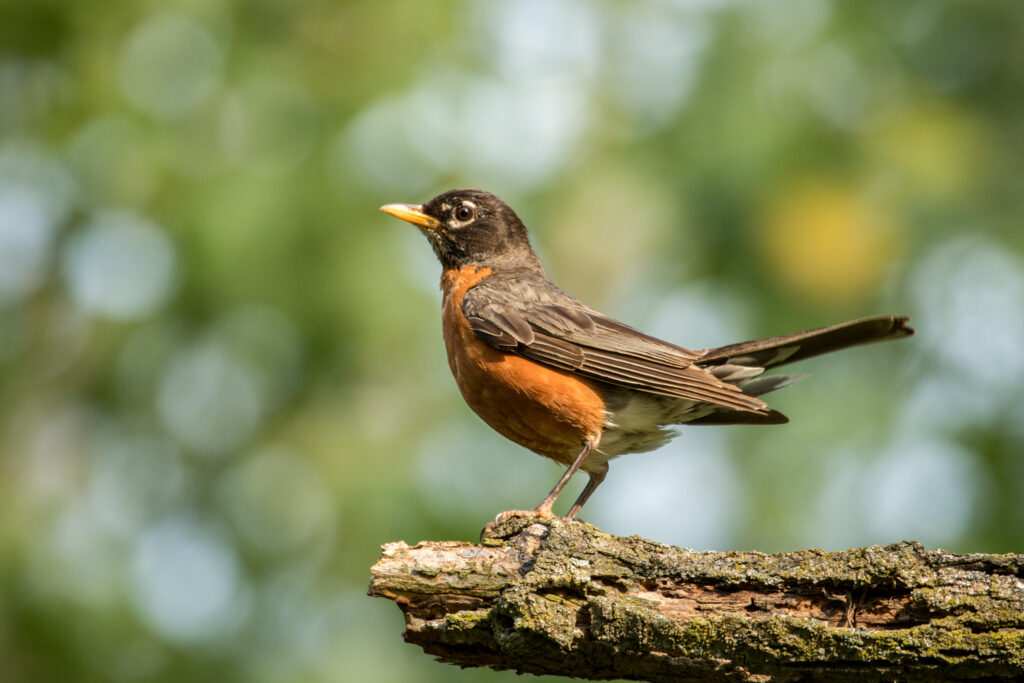 As we walked along the trail that divided the marsh from the woodlands Karen spotted a Great-crested Flycatcher.  We hadn't seen one since spring so we were happy to add it to our checklist.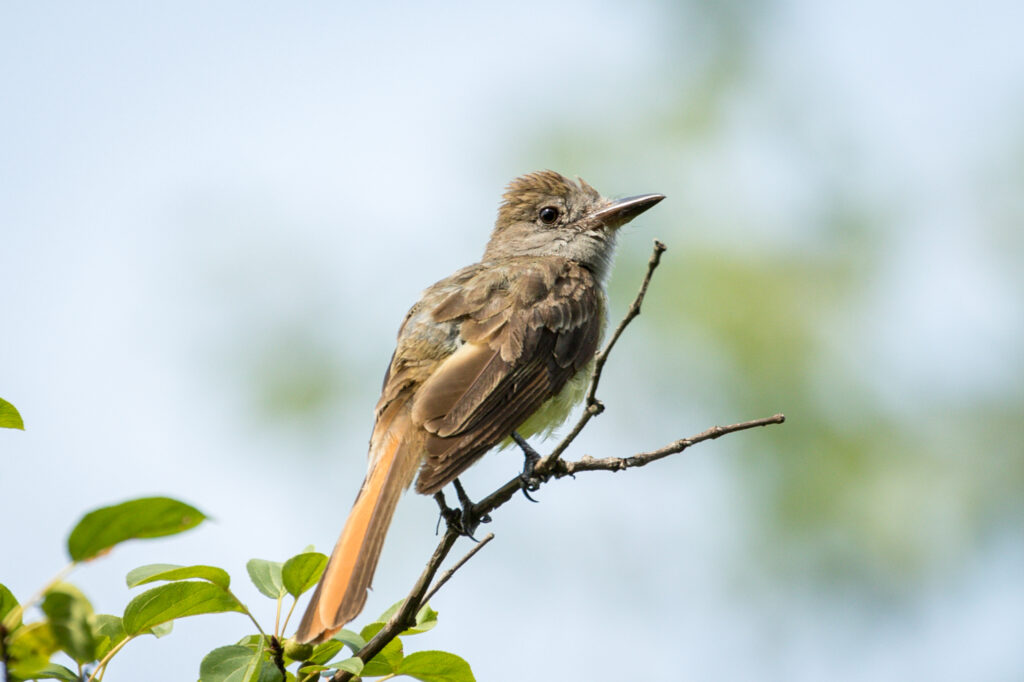 As we continued down the same trail we observed a couple of Blue-gray Gnatcatchers foraging in the bushes.  Again we hadn't seen any of these since spring and were thrilled to watch them bounce from limb to limb.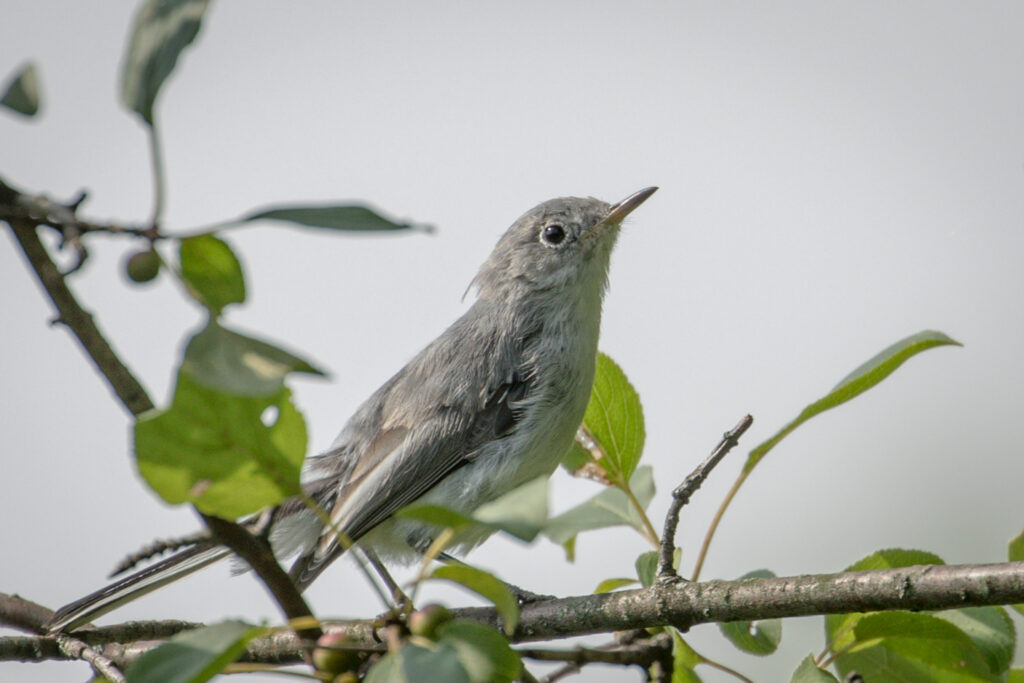 As we rounded the bend I spotted a little something zip across the path.  A female Ruby-throated Hummingbird briefly perched nearby before disappearing into the woods.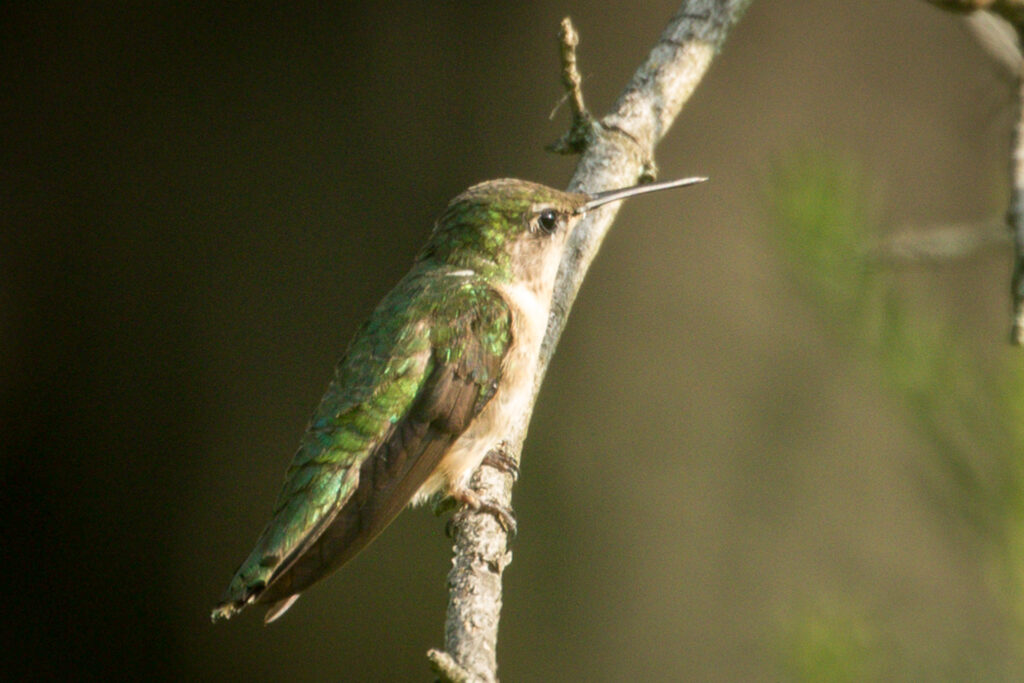 As we walked along we met another couple on the trail who told us they had been hunting for an American Bittern which someone had told them was in the marsh area.  They showed us a picture of it and from the bride look I had it looked more like a Green Heron with its neck stretched out (I didn't say anything but I probably should have.)  We hurried on to the marsh area and up on the branches of a dead tree were four Green Heron.  I wish I had looked at that "Bittern" picture better to compare it to this picture of one of the Green Herons.
All in all a pretty good day at Lyman.  Don't overlook your local parks -they can have loads of birds in them, too!
Stay Safe.  Go Birding.  Take Pics.  Share here.  Repeat.
Mike
---
If you would like to learn more about GreatBirdPics.com CLICK HERE.  Members can share their own Great Bird Pics, communicate with other members, and receive regular emails about bird photography.