Wanted:  Your Bird Stories!
As you might have guessed I enjoy using the pictures I've taken to tell a story. In fact I've devoted an entire category of the GBP Blog to these stories, which can be found HERE.  I got to wondering the other day if any of our members would like to do the same.  Some people do a great job of writing up an interesting description for the pictures they upload – I really enjoy reading those.  This is an open invitation to do more!  If you have a series of pictures that tell a story about a place you've visited, the behavior of the bird in the pictures, or the adventure you took to get the pics I invite you to tell your story and share it with us.  If you would be interested in giving it a try CLICK HERE and send me an email describing your story in brief.  Then we will work out the logistics of combining your text and pics in one story to share will everybody.  What fun!
Don't forget to check out the GBP Birder's Illustrated Dictionary.  New entries are being added all the time.
Here's a couple of pics to round out your morning:
Osprey60 continues to share some great pics with us. I love how the red berries surround the Mockingbird below: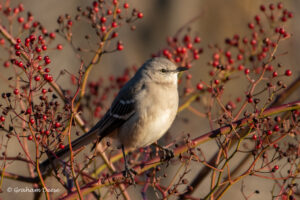 Rebecca continues to wow us with pics from her native land, New Zealand.  We've had to work out the differences in what they call some birds and the "official" Clement's Checklist (used by GBP).  Below is a Pied Shag, otherwise known as a Pied Cormorant: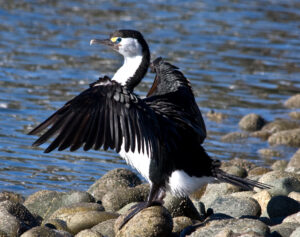 Finally Emil Baumbach shares a close-up of a Barnacle Goose he's been chasing for six years.  Karen and I are off to chase it today.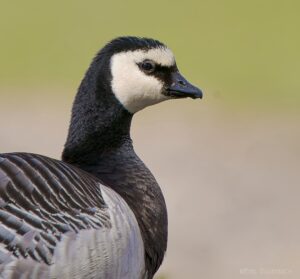 Stay Safe.  Go Birding.  Take Pics.  Share Here.  Repeat.
Mike
---
If you would like to learn more about GreatBirdPics.com CLICK HERE.  Members can share their own GreatBirdPics, comment on other's pics, and receive regular emails about bird photography.