GBP Notes 12/3/30
Good Morning GreatBirdPics Members!
Tuesday Karen and I went to the Arboretum one more time to find the crossbills.  Red, White – we didn't care, we just wanted to see a crossbill.  This was our ninth trip to the area everyone else have seen them.  When we tell people we have yet to see the crossbills they give us an incredulous look, like, "How could you NOT have seen them!"  Of course when we arrived Tuesday morning we asked the first birder we saw if he had spotted them and Jeff replied, "Yup, they were up there 20 minutes ago."  Story of our life.  So we hung around for awhile hoping they would return but, alas no crossbills.
Early that same day morning GBP member Emil emailed me and asked if I had ever been to the Afton Forest Preserve because he had good luck with crossbills and Redpolls there.  Never heard of it mostly because it was 45 minutes away.  But being a sunny day we decided to drive out there. What a beautiful, serene little forest preserve!  It was relatively small, bordered by fields and a hog farm (you know you're out in the country when you get downwind of it).  It had nicely mowed paths, not many people, an observation deck, and lots of pine trees.  Just what crossbills like.
We were enjoying our walk, not really seeing too much, when Karen spotted some movement in a nearby pine tree.  A White-winged Crossbill!  Hooray!  Everyone who has seen the crossbills in the Arb said they fly in for a moment or two and then fly off again – tough to spot unless you're looking at the right tree at the right time.  Well this female White-winged Crossbill was content to feed on the pine cones in the same spot on the tree for over 15 minutes.  Did I get some pictures?  Probably over 300 hundred of them – the lighting was good, it wasn't too far up in the tree, and it was a Lifer.  Eventually we moved on from the spot but the bird was still up there feeding.  So thanks Emil – great suggestion!
Here are a couple of shots of the bird.  It is an immature female.
Take a close look at the bill.  The two mandibles are curved and don't meet when they close.  They act like a pincer to extract the pine nuts from the cone.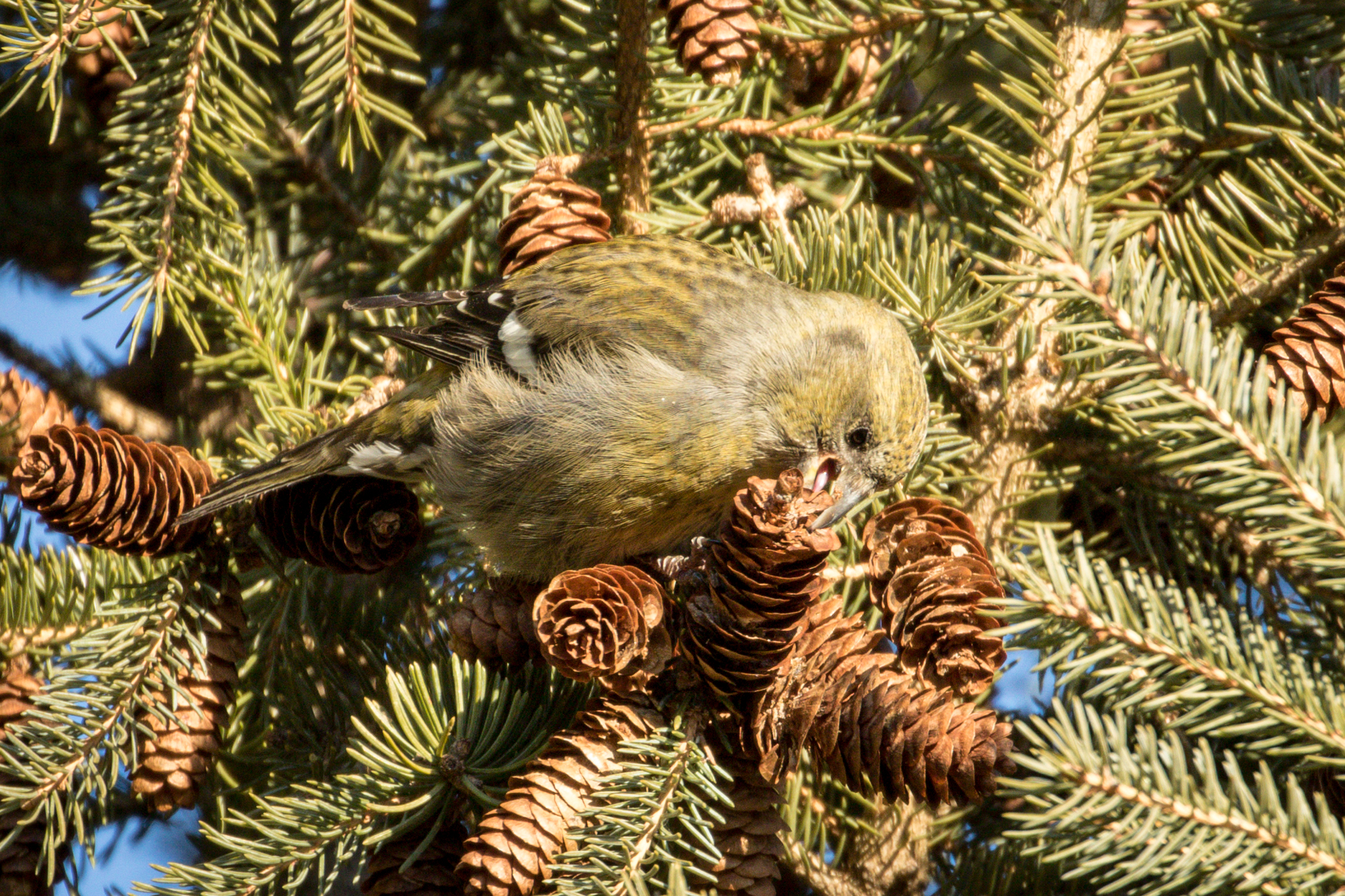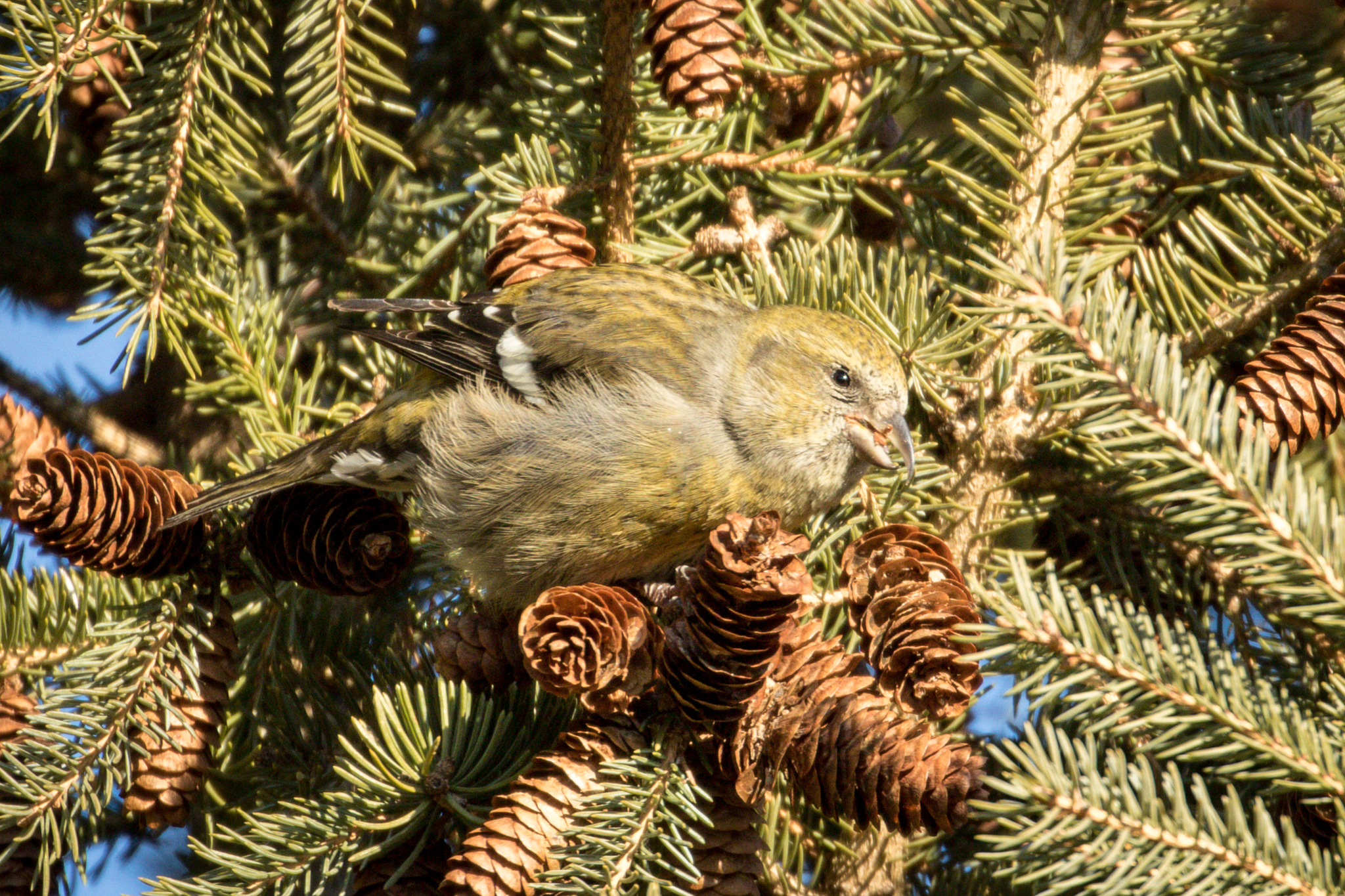 So was it worth a 45 minute drive to get a Lifer?  You betcha!  Thanks again to Emil for the tip.
Happy Birding!
Mike
PS – If you landed on this page while searching the web we'd love to have you as a member.  Click HERE to learn more about GreatBirdPics.com