What's Wrong With This Pic?
I found this Semipalmated Sandpiper walking along the rocks in the channel through Holland State Park that connects Lake Macatawa and Lake Michigan.  You can see that it was unfazed by the water crashing on the rock behind it.  A GreatBirdPic for sure, but something is wrong with it.  Can you spot it? Hint: click on the image for more information about the shot.  Answer next week.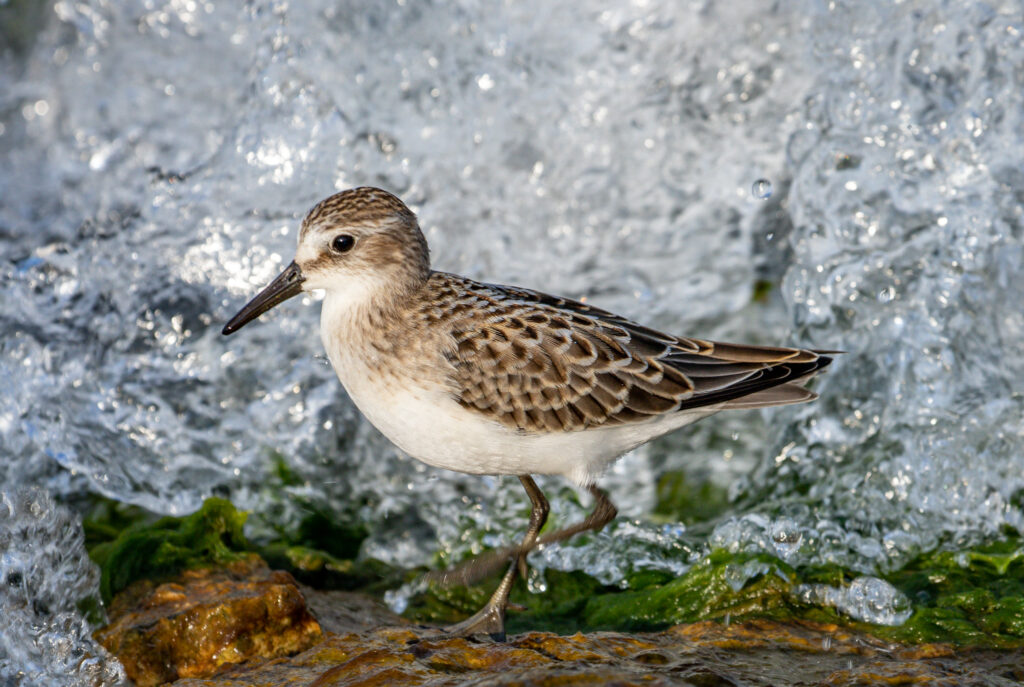 ---
If you enjoy seeing beautiful pictures of birds from around the world and reading about them Click Here to sign up for our mailing list.  Members can post their GreatBirdPics and learn more about bird photography techniques.