This past Saturday Karen and I went to Waterfall Glen Forest Preserve in Lemont, IL for the Spring Bird Count.  The Spring Bird Count has been occurring the second week of May for the past 50 years in Illinois.  Teams are assigned areas to cover and count the number and species of the birds in their area.  This is a great time to look for warblers – my favorite type of migrants.  We spent 6 1/2 hours on and off the trails Saturday and we saw two warblers!  One Chestnut-sided Warbler and one Black-throated Green Warbler.  That's it.  That same day Birder2011 reported 1 Palm Warbler and Postalwarbler said he spotted 3 or 4.  Usually on a good bird outing around this day we would see 30-40 warblers of at least 10 different species?  Just the thought of photographing warblers gets me through the winter.  What is going on?  I have two theories about this (purely guesswork):
First Theory – We have had a cold start to spring.  As I write this on May 9th they are predicting possible snow showers!  The warblers are staying down south where it is warm.
Second Theory – Because of the cold, the warblers stayed down south as long as they could and then, being behind their mating schedule, made a beeline for their breeding grounds up north and bypassed our area.
Which theory is right?  If we suddenly get a bunch of warblers this week (when it's supposed to warm up) then my first theory was right.  If we just never get a surge of warblers then my second theory is right. Sob!
What about your area – how is spring migration going?  Reply to this email and let me know.  I'm curious to find out.
Just to show you why I'm enamored with warblers here are pics of the two species we saw Saturday during the Spring Bird Count (I didn't get pics of those two so here are previously taken shots).
Chestnut-Sided Warbler (m)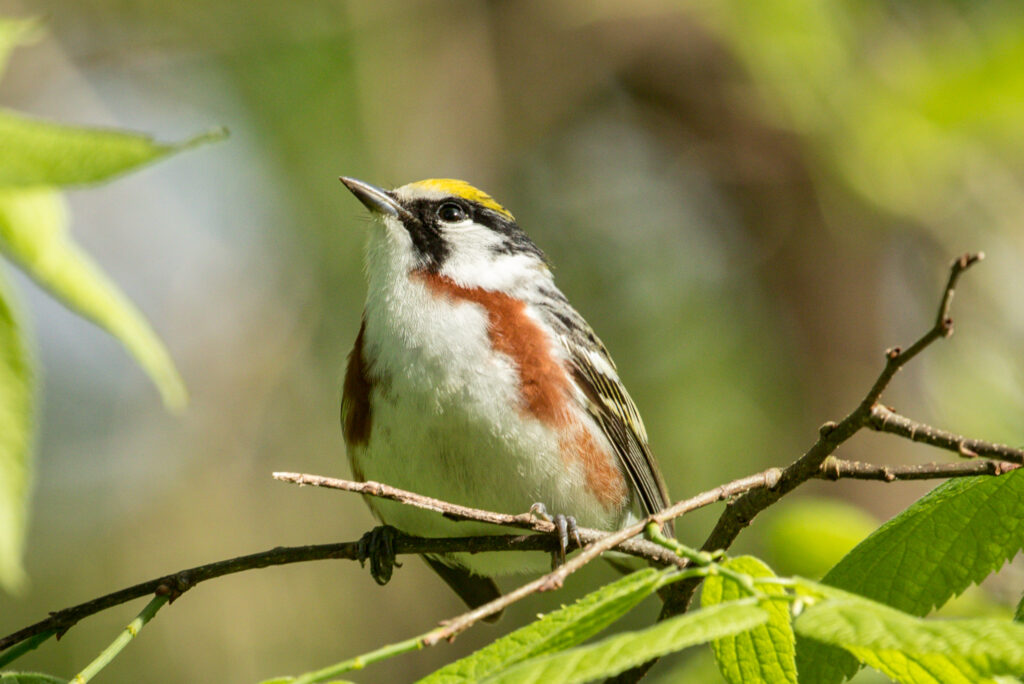 Black-throated Green Warbler from LinLark: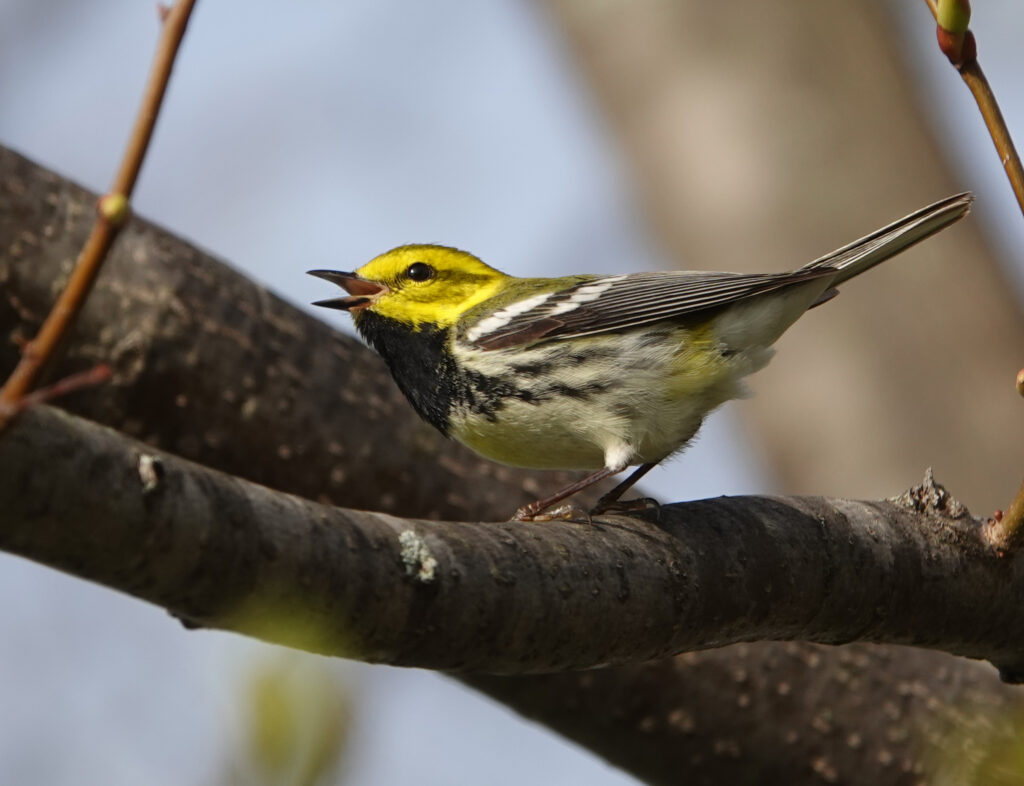 See what I mean?  They're beautiful.  Come on warblers!
Stay Safe.  Go Birding.  Take Pics.  Post Here.  Repeat
Mike
---
If you would like to know more about GreatBirdPics.com CLICK HERE.  Members can post their beautiful bird images, create a webpage of their images, make comments on other's pics, and receive regular emails about birding and bird photography.  It's free with no ads.