Male Breeding Display
Yesterday I share several pics of the ugliest/cutest baby birds I've ever seen – Common Gallinules.  So where do the babies come from?  It starts with a male displaying its breeding plumage.   Although we've seen a few Gallinule here in Chicagoland it has always been during the summer, well past breeding season, so we don't see this display here.  We must have hit it right in Florida where we saw several displaying males and females with recently hatched chicks.
We start out with what the Common Gallinule looked like just swimming around: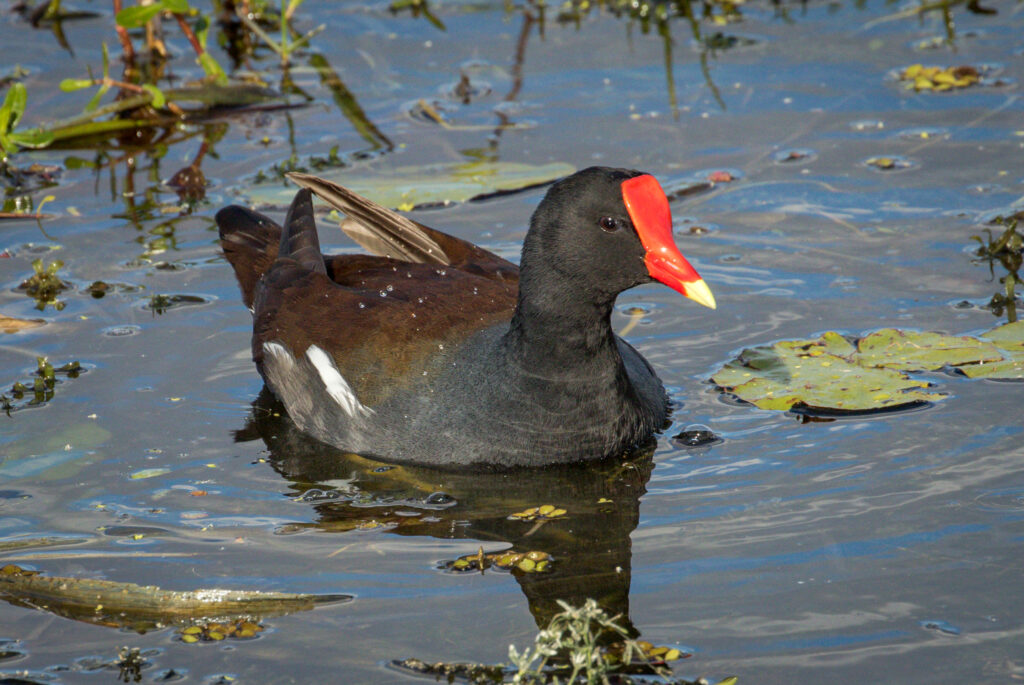 Next are two pics of male Common Gallinule displaying their tail feathers as part of their courtship ritual.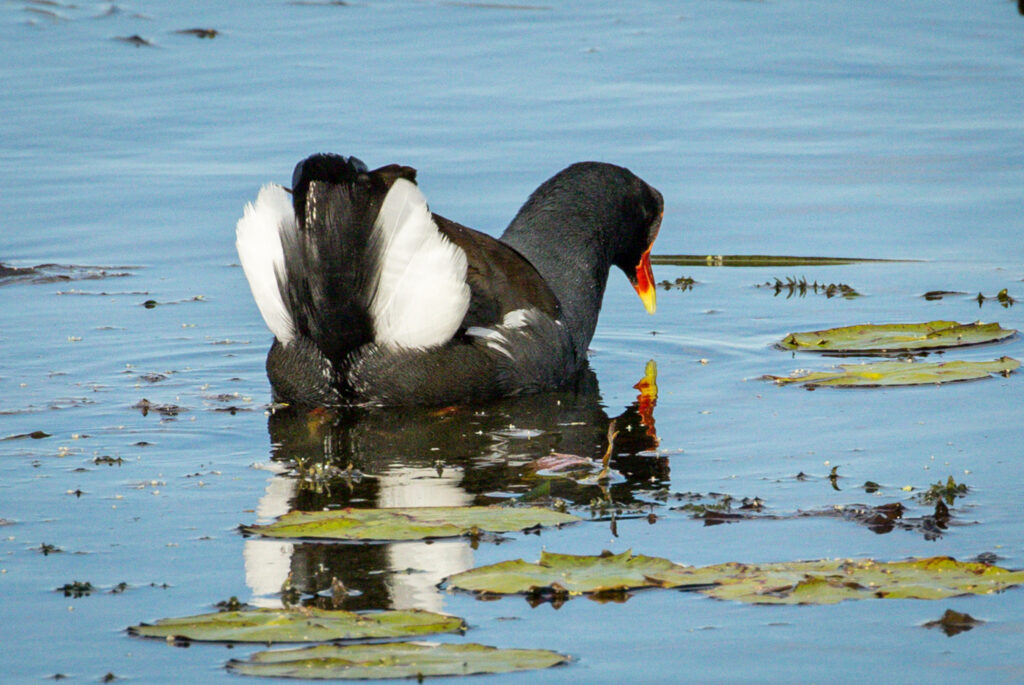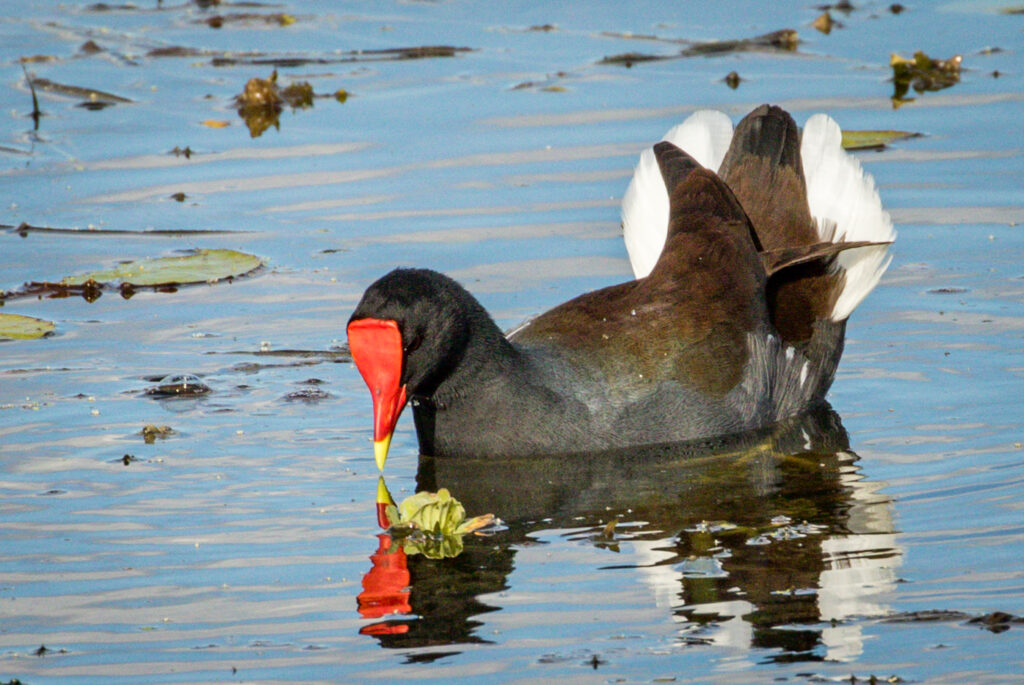 Did it work for them?  Judging by the number of chicks around I'd say yes!
Stay Safe.  Go Birding.  Take Pics.  Share Here.  Repeat.  
Mike  
PS – Happy 92nd Birthday, Dad!  Keep it going!
---
If you would like to learn more about GreatBirdPics.com Click Here.  Members can post their own great bird pics, create an online gallery of their works, and receive emails like this one regularly.