Last week while walking with Karen and birding buddy Bonnie we spotted a Red-breasted Woodpecker with an acorn in its beak with a beautiful blue sky behind it.  I got some great shots (IMO).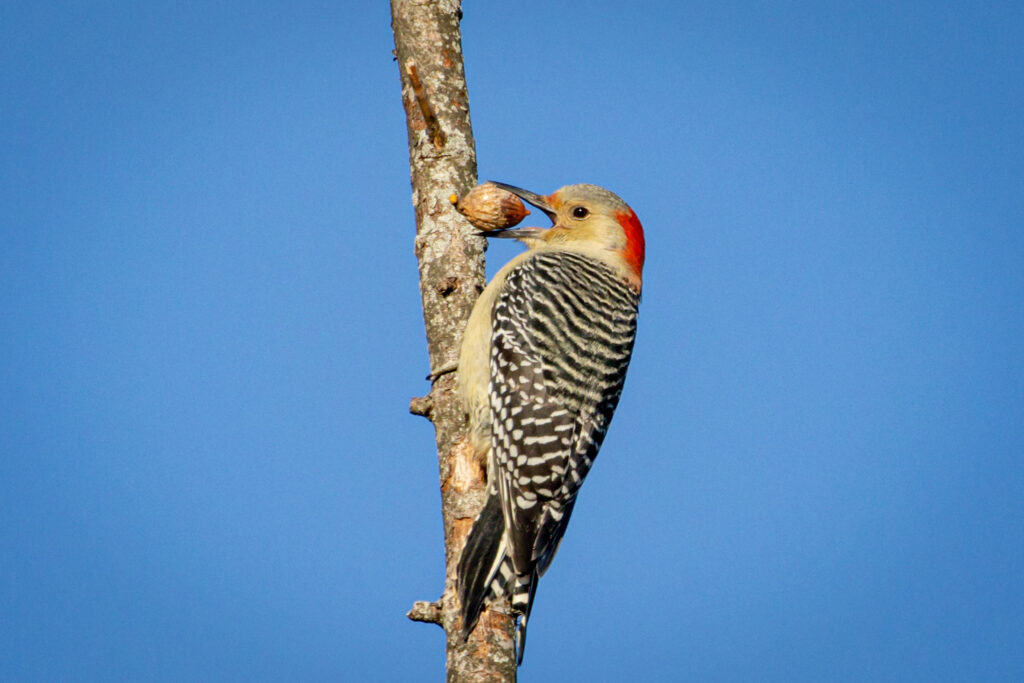 I then shifted my position about 10 feet, which brought in some colorful leaves in the background.  More shots ensued.
So of the two shots, which one do you like better?  And why?  Your responses will be shared in a couple of days.
---
If you enjoy seeing beautiful pictures of birds from around the world and reading about them Click Here to sign up for our mailing list.  Members can post their own GreatBirdPics and learn more about bird photography techniques.