A Cooper's Hawk Escorted By Red-wing Blackbirds
Recently we were our with Birding Buddy Mark at West Branch FP looking for a Merlin (nope) and a Le Conte's Sparrow (nope) but we did see some cool sights.  There was a large (estimated to be at least 300) flock of Red-wing Blackbirds moving around from the ground up into the trees.  Some of the smaller groups would mass and move as one (like a murmuration) but when the entire flock took to the air it was just a mob of birds!
Although there were some males in the flock, most were female like the one below: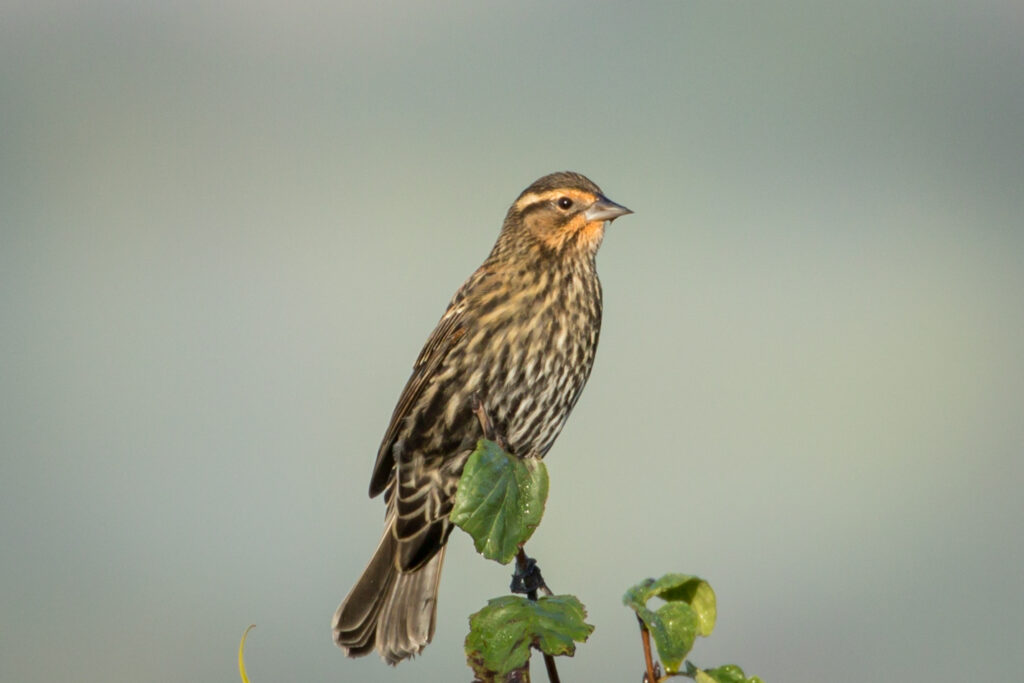 They gathered in the trees in the distance after feeding on the ground, making it look like a huge Christmas Tree with black lights!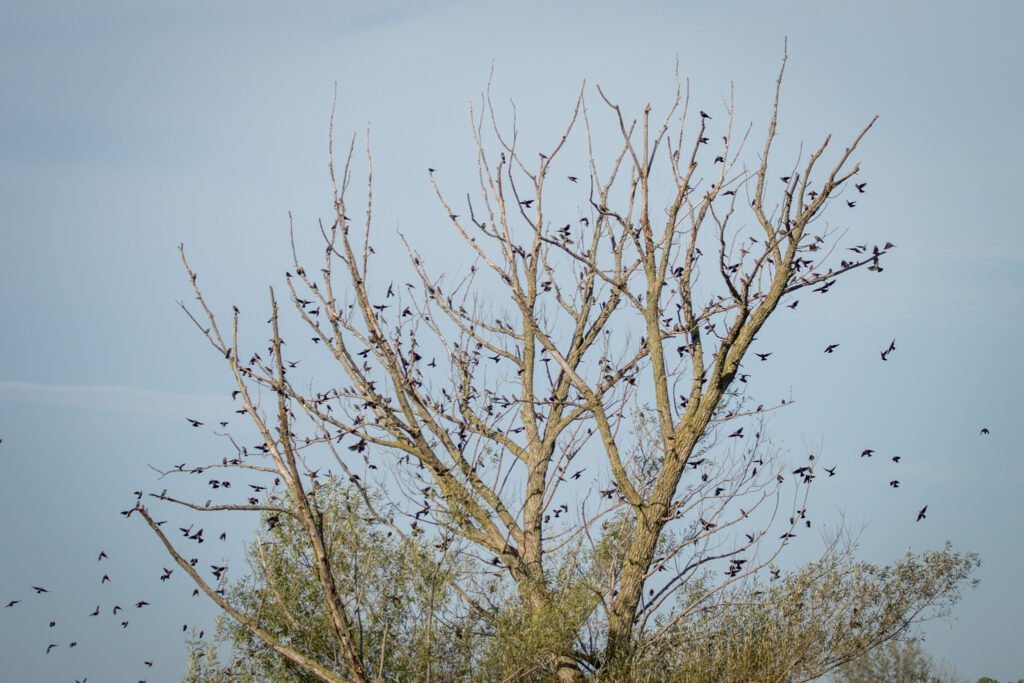 While we were observing a variety of sparrows a couple of Cooper's Hawks flew in from the north.  They separated as they approached us and I followed one as it flew over toward the Red-wing Blackbirds.  The whole flock took to the sky surrounding the Coopers Hawk – we didn't see any of them attack the hawk but it was like they were escorting it through the area.  Here's a shot of the hawk and the mass of Red-winged Blackbirds: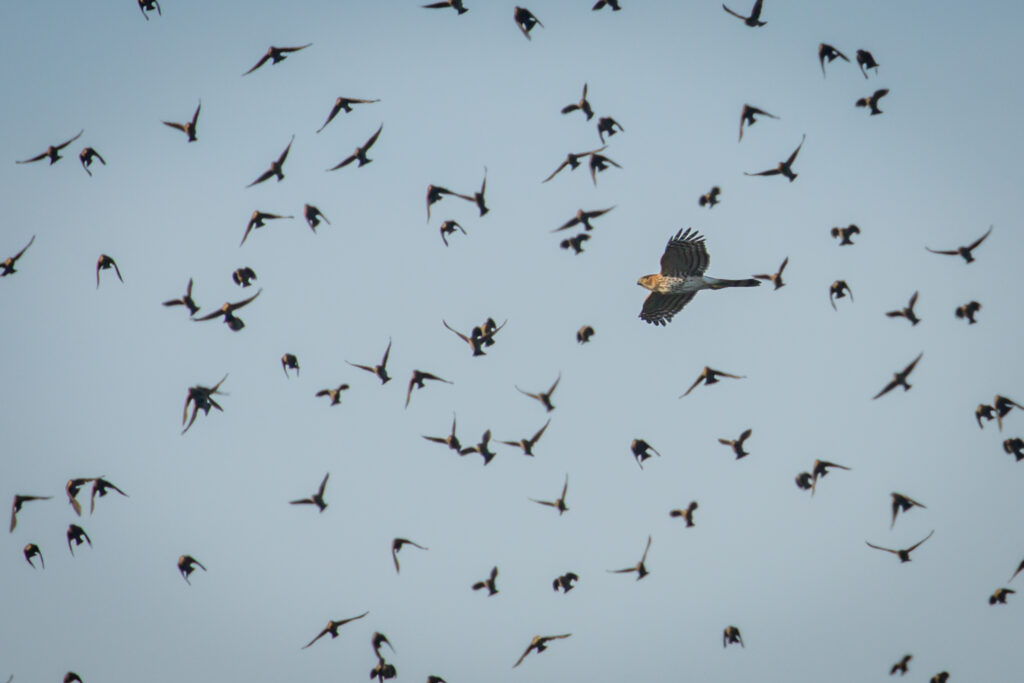 Eventually the hawk settled down to roost in a tree, preening and resting.  None of the blackbirds approached – they pretty much stayed away.  It was a fascinating little drama that played out right before us in the sky.
Stay Safe.  Go Birding.  Take Pics.  Share Here.  Repeat.
Mike
---
If you would like to learn more about GreatBirdPics.com Click Here.  Members can post their own Great Bird Pics, create an online gallery, and receive regular emails about bird photography.