GBP Notes 12/17/20
Good Morning GreatBirdPics Members!
Yesterday we had a WWT (Warner Western Tanager) Smackdown – which of four pictures of the same bird taken by different members was voted the best?  Before revealing the winner, I want to share something that member Emil Baumbach emailed me – "I like them all.  Each photo was taken at taken at a different time of day. Some had good light, some did not. Some photographed the bird with huge groups around  keeping more distance from the bird, some did not. Some only had a small window to photograph, others had all day. The point is that everyone wins by sharing their experience. I like everyone's story as much as the picture. Let's make it an even playing field with rules in place if we are going to vote."
I agree with Emil that perhaps a better definition of why we were voting for one over another could have been used – I wonder what criteria more "professional" bird photography competitions use?  As for the different conditions each photographer faced when shooting the bird, it can't be helped – or can it?  Matt Zuro (pic #1) said he waited in the cold and rain for over an hour for the bird, but he could have returned the next day when it was sunny.  When I took my pic (#4) I had just arrived and there it was, so I snapped off pictures in the overcast conditions and selected one of the 150 I took to post.  I could have waited around another hour, when the sun came out, and taken more.  So even though each photographer faced different conditions, the conditions could have been under their control.
So after all that, which picture got the most votes?  Here it is: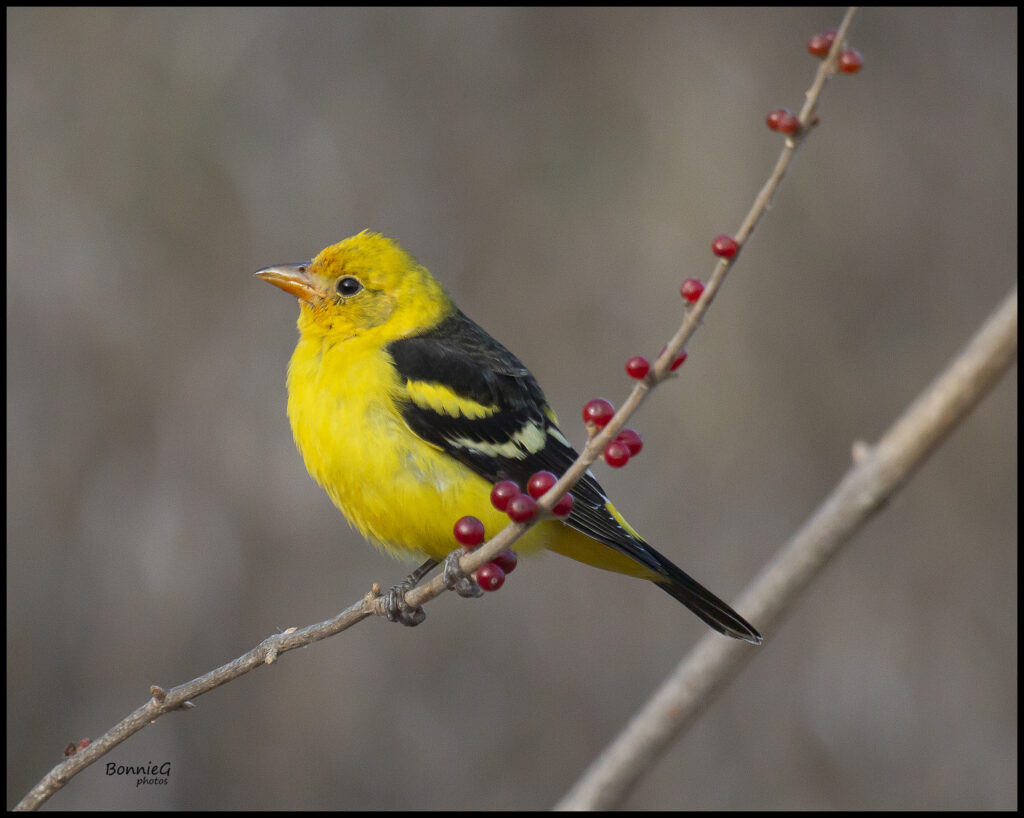 This profile shot clearly shows all the features of the bird.  It is in focus and the berries add interest to the shot but don't dominate the composition.  Congratulations to Birder2011 for winning the WWT Smackdown!
However, to highlight the issues Emil raised take look at one more Western Tanager pic.  Bajadreamer submitted this, and said in his comments, "… this picture shows it is hard to compare bird pictures from different areas and different times of the year. This picture was taken in Oregon during May. This bird is a male in its finest breeding plumage."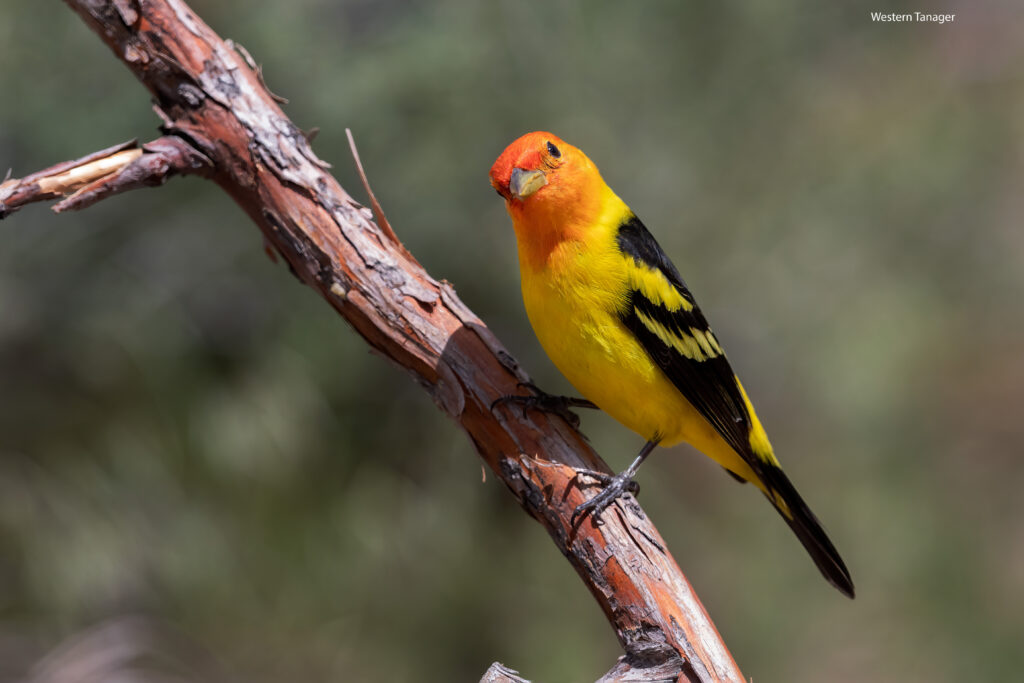 Tomorrow we'll feature some of the great pictures some of our newest members have been posting, several from New Zealand!
Until then Stay Safe.  Go Birding.  Take Pics.  Share Here.  Repeat.
Happy Birding!
Mike
PS.  If you found this page while surfing the web, click HERE to find out more about GreatBirdPics.