GBP Notes 12/16/20
Good Morning GreatBirdPics Members!
Announcing the first (and probably only) WWT Smackdown!  Yes, the WWT (Warner Western Tanager) Smackdown pits four pics from four different photographers against each other.  We have had several rarities in this region of Illinois lately and the Western Tanager is the latest.  The Western Tanager is normally found in on the west coast, extending through the Rocky Mountains.  It is rare to have one in the midwest, let alone one that sticks around.  This one was spotted over a week ago along the frontage road that leads to the location where the even rarer Great Kiskadee has been spotted – I'm guessing someone driving by on the way to see the Kiskadee spotted a flash of yellow and jammed on the brakes, then gawked as a Western Tanager feasted on berries in a bush right next to the road.  Since then the bird has reliably returned to that bush to feed, giving birders great looks at the Tanager.  Four GreatBirdPics members have submitted pics of that same Tanager so you be the judge – which of the pics below is your favorite?  I won't tell you who took each, but you can click on each picture to find out who the photographer was.  Here we go: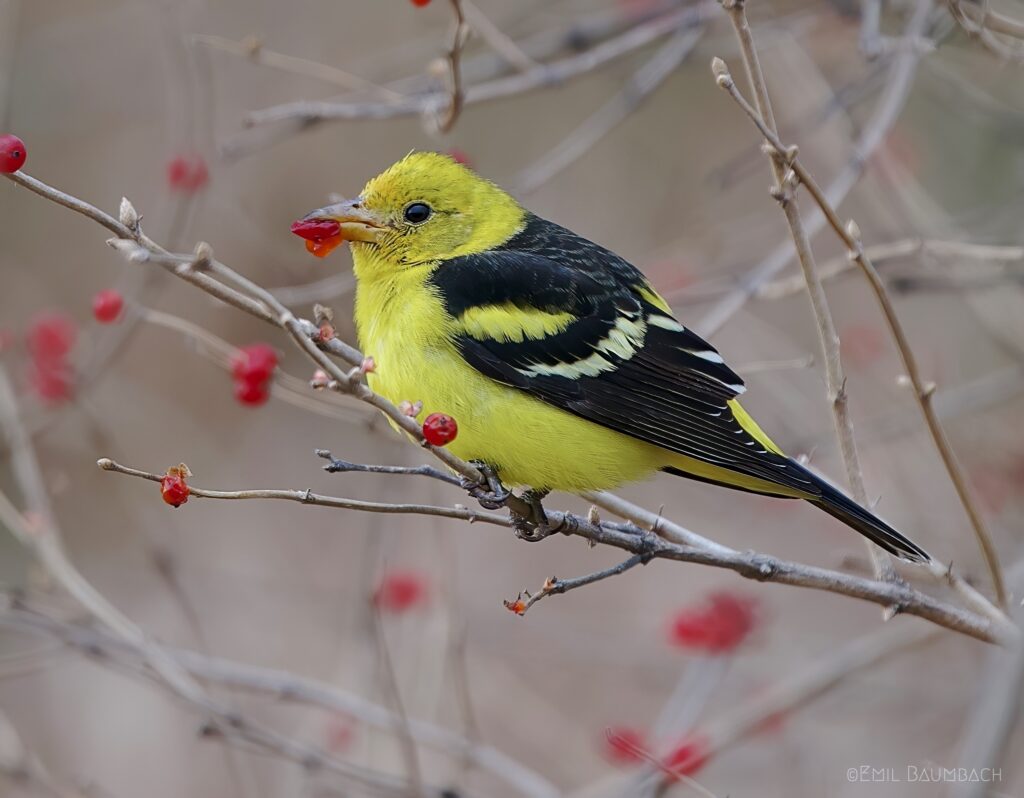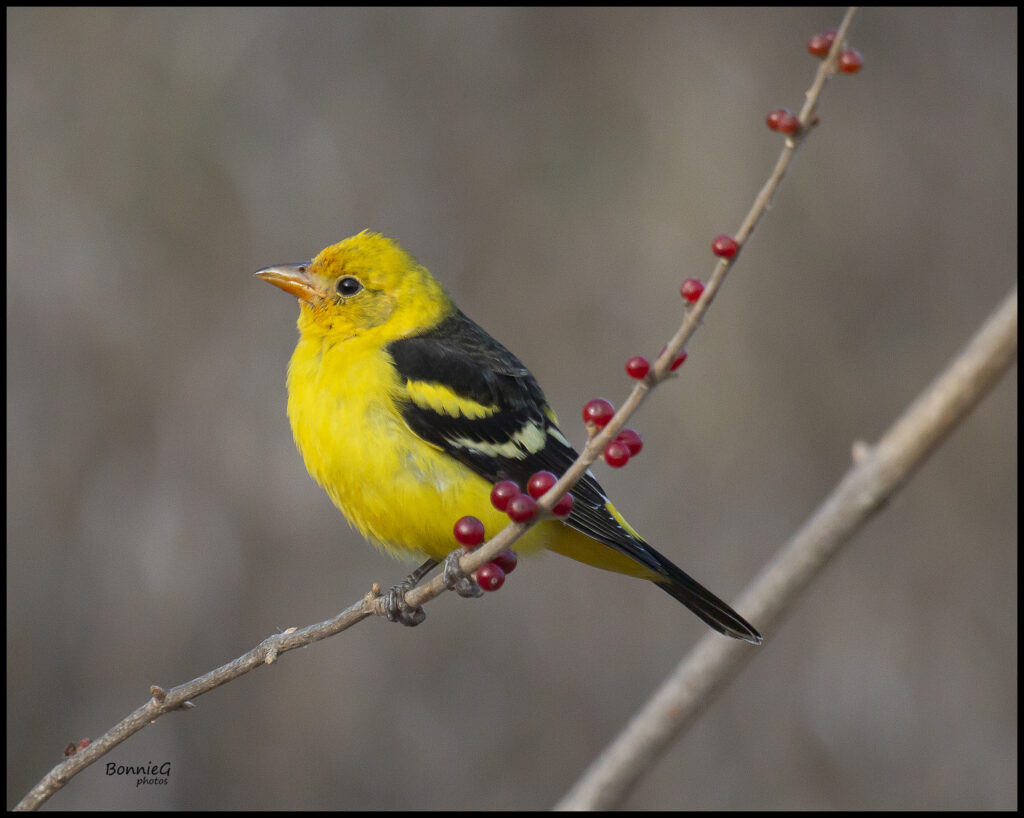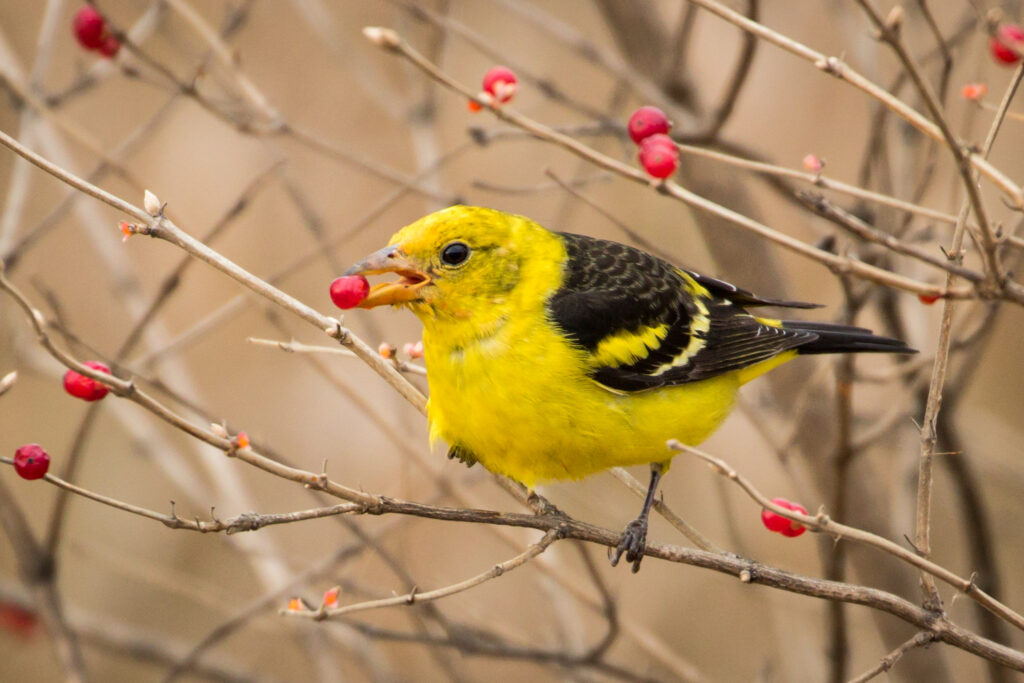 So which one is your favorite #1, 2, 3, or 4?
Go birding.  Take Pics. Share here.  Repeat.
Happy Birding!
Mike
PS – If you found this page and want to find out more about GreatBirdPics.com click HERE.