Wow!  The turnout for our $100 Photo Contest has been tremendous!  It seems like every picture submitted recently is of a bird eating.  If you want more information about the contest CLICK HERE.
To avoid influencing the judges of the contest I purposely skipped selecting one of the excellent pictures of birds eating for our Picture of the Week.  I had to go back to pics from a week ago to find this one of a pair of Crested Caracaras waiting their turn to feed (click on the pic to read the description of why).  Bajadreamer submitted this one from Costa Rica.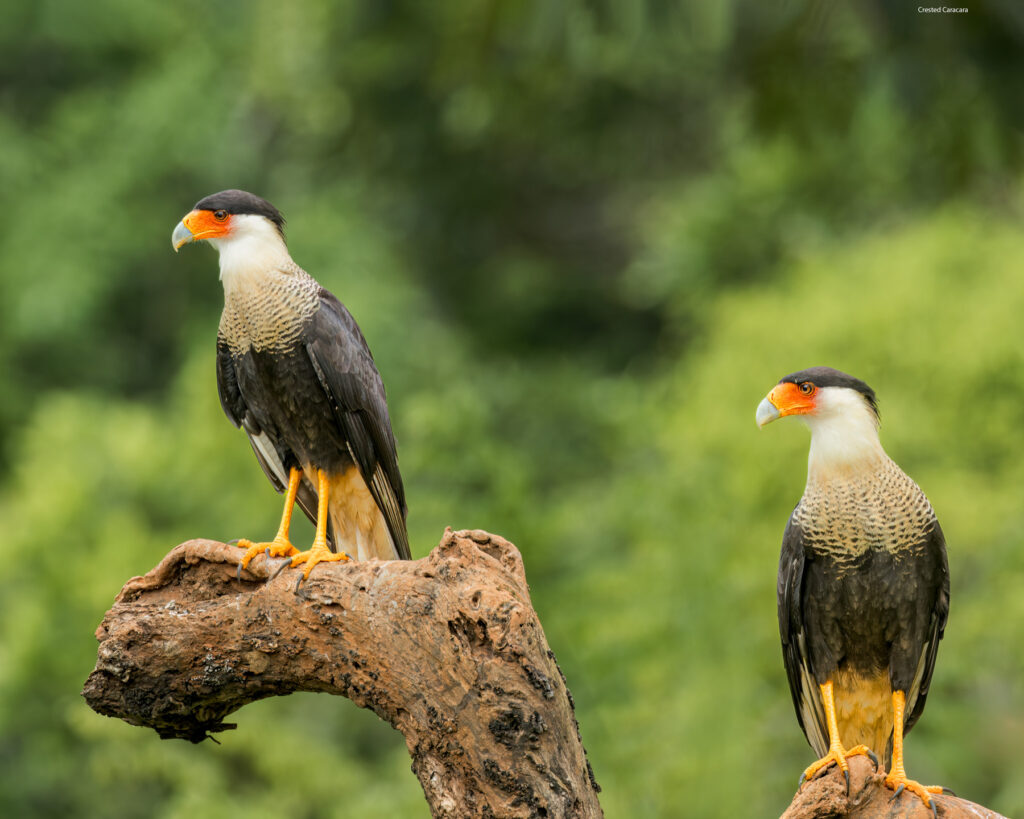 ---
If you enjoy seeing beautiful pictures of birds from around the world and reading about them Click Here to sign up for our mailing list.  Members can post their own GreatBirdPics and learn more about bird photography techniques.