GBP Notes 12/2/20
Good Morning GreatBirdPics Members!
It was 21 degrees out as I awoke yesterday and it made me long for the warmth of Florida we were enjoying a couple of weeks ago.  One of our birding excursions while in Florida took us to Hontoon State Park in DeLand.  This charming little park is actually an island so from the parking lot we took their pontoon boat ferry across about 150 yards to the park itself.  The birding wasn't great there but we enjoyed exploring the island.
The birds we saw the most were Black Vultures.  In the midwest we get Turkey Vultures almost exclusively, but in Florida I'm guessing the Black Vultures out number the Turkey Vultures about 10:1.  There was a house right next to the state park's boat dock on the mainland where these big black birds liked to hang out.  They were all over the place – on the porch, the swingset, the back yard.  They were everywhere.  And they can't read!
They liked to perch on the fence bordering the house and the State Park.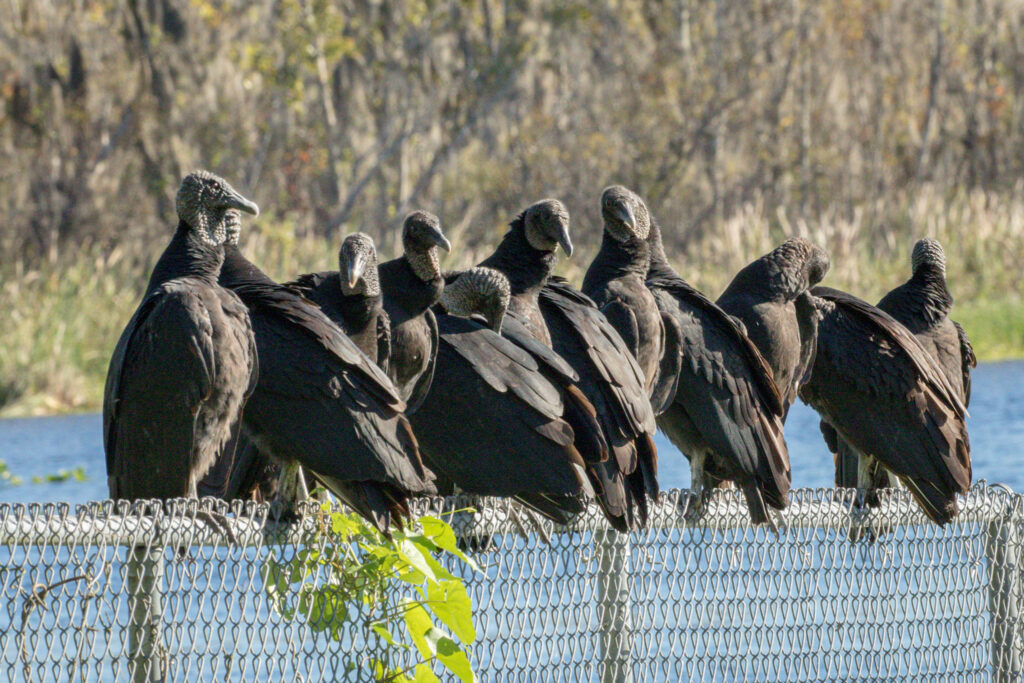 Anyone who does a lot of bird photography can attest to the fact that it is hard to get a good shot of an dark, or in this case, all black bird.  The dark body "fools" the camera's light meter into thinking there must not be a lot of light so it will often increase the amount of light it lets in, often obscuring the details of the bird.  One work-around for this is to lower the Exposure Compensation (EC), which tells the camera to let in less light than normal.  The overall picture will be a bit darker than normal but the details of the bird will be maintained.  For the shots below I lowered the EC by 1/3.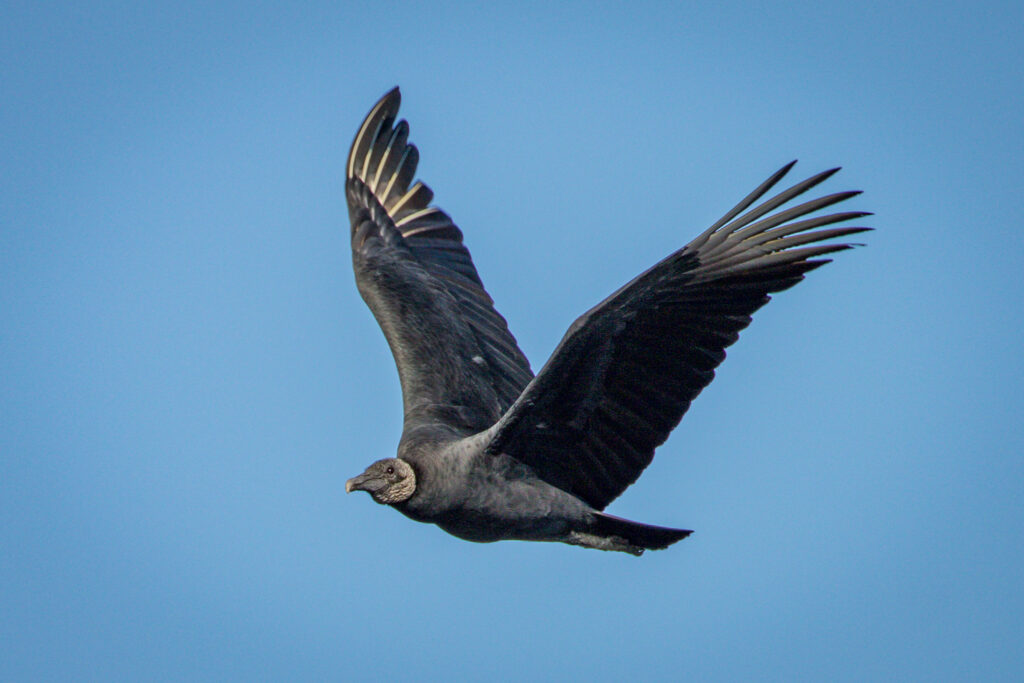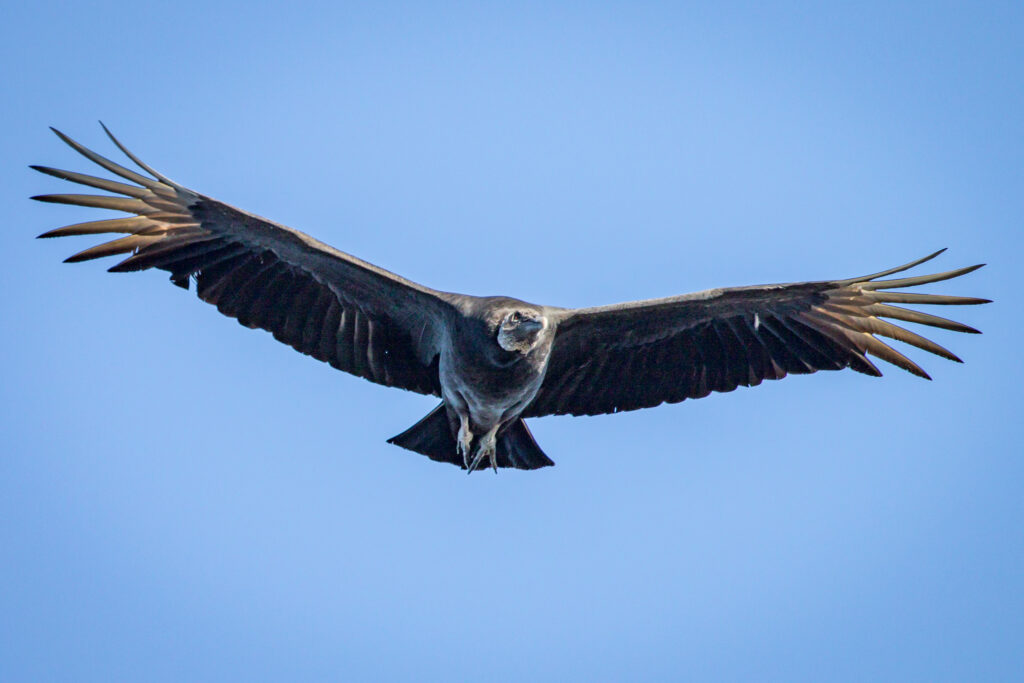 If you look closely you'll note that there are no feathers on the head of these vultures.  Feathers would get mussed up while feeding on a carcass so what you see is the skin of the vulture.  Now go enjoy your breakfast!
Happy birding!
Mike
PS.  If you happened on this page while searching the web you can find out more about GreatBirdPics.com HERE.