Joyous Reunion for Monty and Rose, Chicago's Famous Pair of Piping Plovers
April 26, 2021
Three years ago two Piping Plovers, since named Monty and Rose, first met at Montrose Beach just north of Chicago's skyscrapers.  It was a BIG DEAL!  A large section of the beach was cordoned off, nearby events were cancelled, and a phalanx of volunteers kept watch over them.  Why?  They were the first breeding pair of Piping Plovers in Chicago in over fifty years!  Last summer Monty and Rose returned and produced a couple of chicks, again endearing themselves to birders and non-birders alike (read my report about that summer's pilgrimage to visit them HERE).  The last time either one of them was seen at Montrose was late August, 2020 as Monty took off for the south.  But would they return a third time?
On Sunday, April 25th Rose did return!  She seemed to be in good health after spending the winter in Florida.  Monty had been spotted in Texas during the winter (identified by their colored leg bands).  Groups of birders came out to welcome Rose back and the Piping Plover monitors began their vigil, but no sight of Monty – until 1:20 PM today!  It was hard at first to determine if it indeed it was Monty – he sat far off in the protected area with his leg bands covered in the sand.  We finally got some pictures of the bands and indeed, the colors matched up – Monty has a green band on his right leg; Rose has a blue band with the number 158 on it. Welcome back Monty!
Here are a couple of pics of Monty: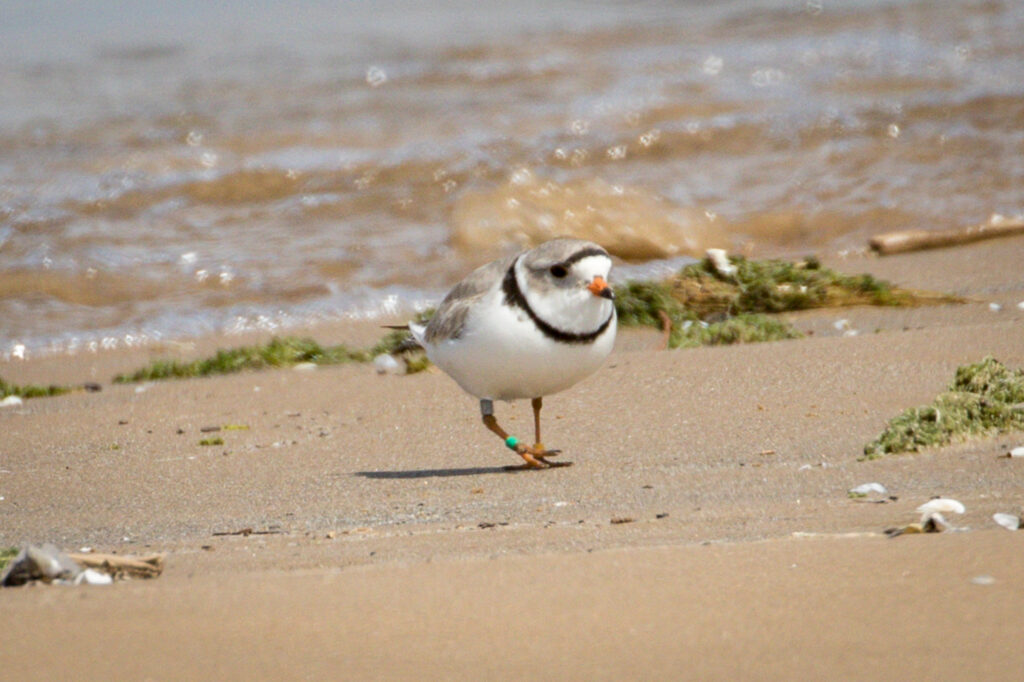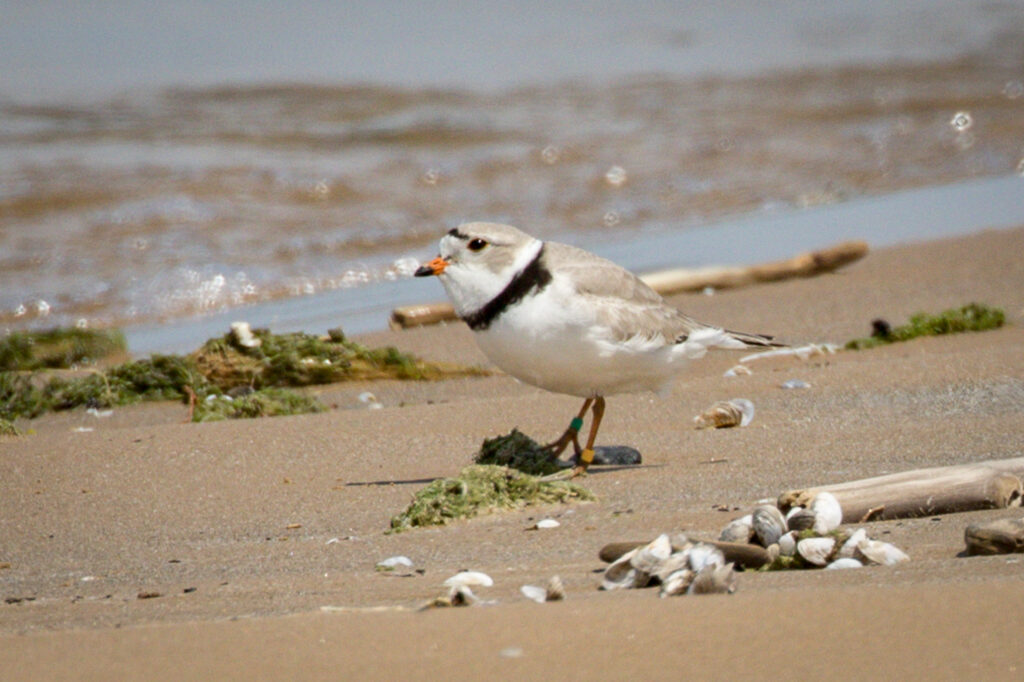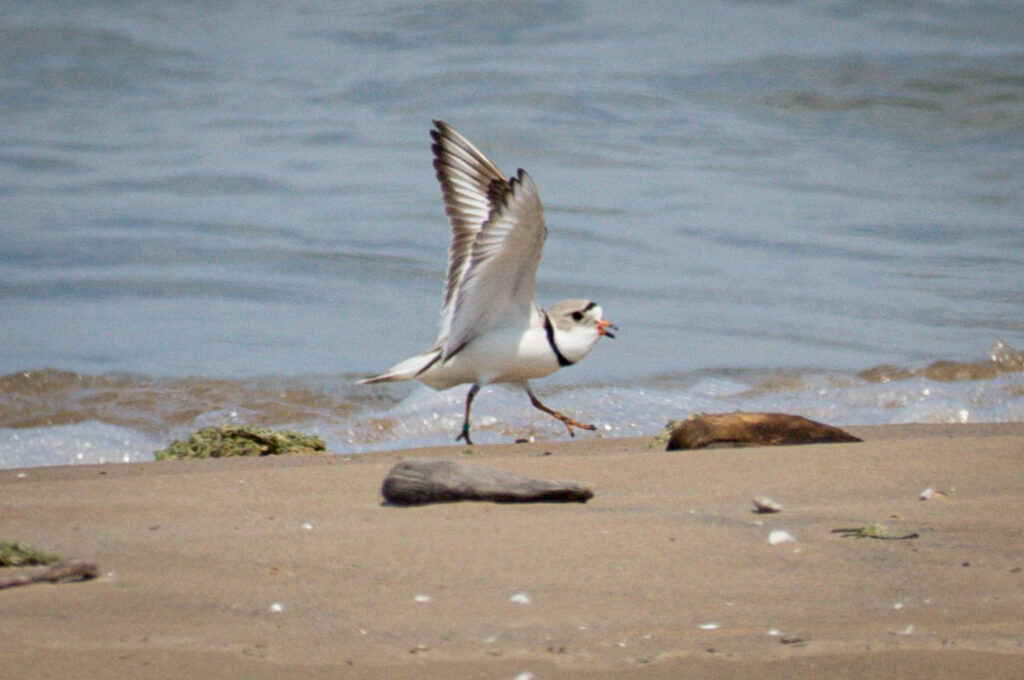 After a while Rose finally showed up, and when she realized that Monty arrived and she joyously flew up into the air and circled the area twice piping out her pooeep pooeep pooeep song for Monty as she flew right over our heads.   Rose then settled down onto the beach not 30 yards away from us – and Monty.  Rose pretty much ignored him (after all, she is the only female Piping Plover for miles around) and bounced around foraging for food.  Here's a couple of pics of Rose: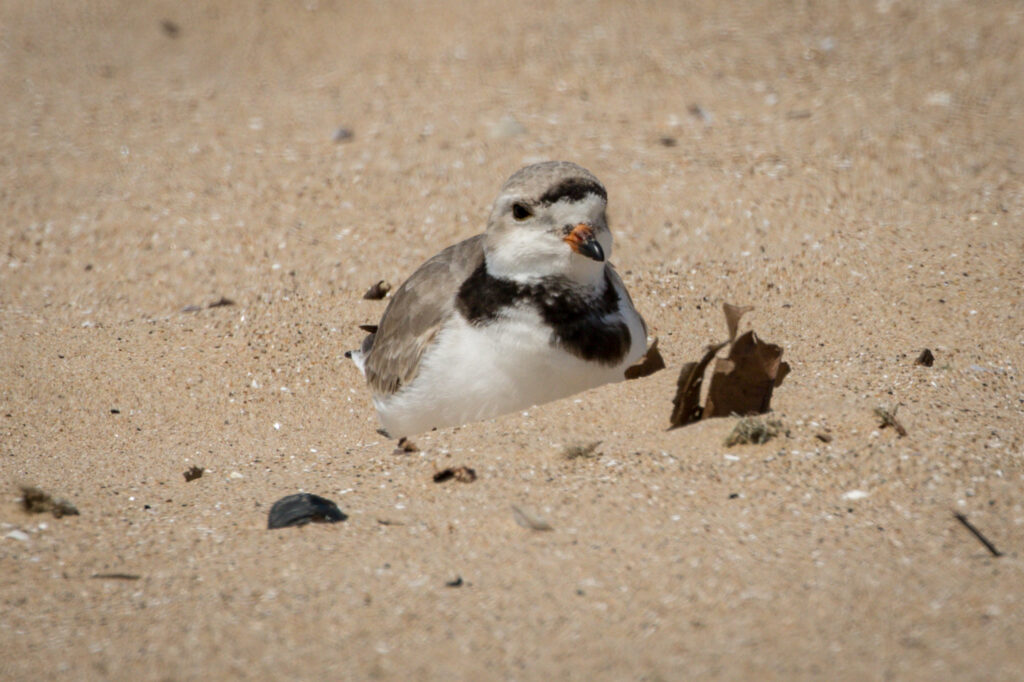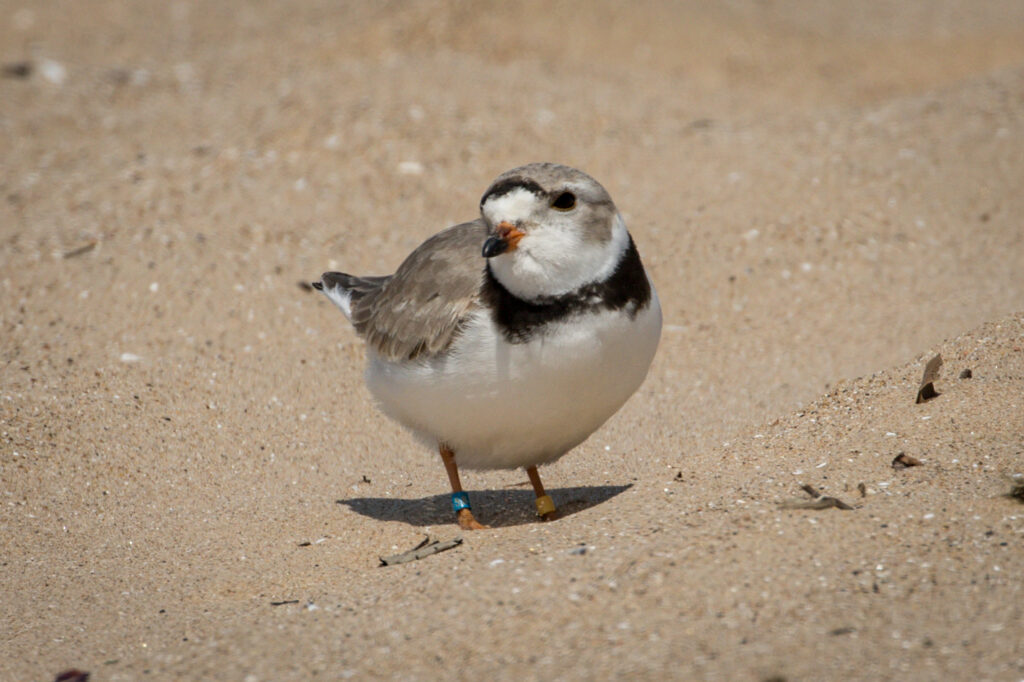 A crowd of gawkers began to gather nearby getting excellent views of our two celebrity birds.  The media soon showed up (for the record Channel 7 ABC was there first) to document Rose and Monty's third reunion.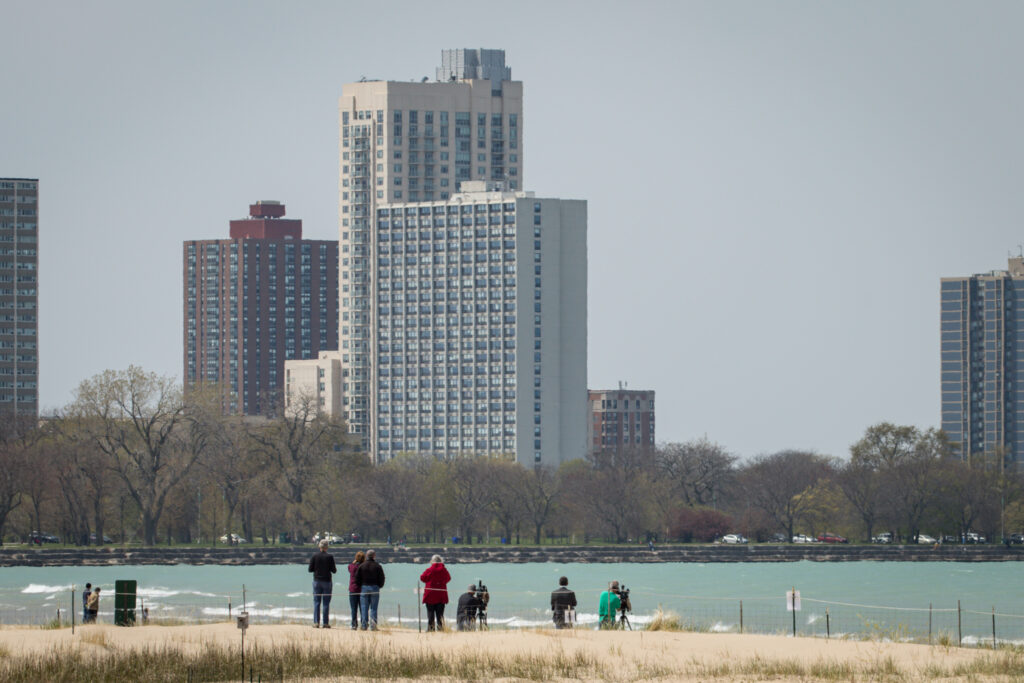 For once we were at the right place at the right time.  Welcome back Monty and Rose!
Stay Safe.  Go Birding.  Take Pics.  Post Here.  Repeat.
Mike
---
If you'd like to learn more about GreatBirdPics.com click HERE.  Members can post their own GreatBirdPics, communicate with other members, and receive regular emails about bird photography.