GBP Notes 12/1/20
Good Morning GreatBirdPics Members!
Well here it is the first day of December already – will this year ever end?  Will 2021 be that much better?  Let's hope so.  Let's take a look at some members' pics to make the day brighter.  Click on any picture to get more information about the shot and a larger image.
LinLark had a great view of this Northern Parula (a type of warbler) in her backyard.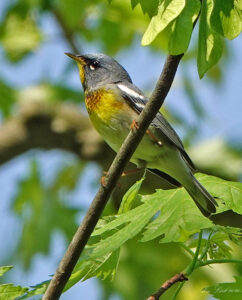 The day I met our newest member Zurotography we both were viewing the White-winged Scoter.  As he was leaving the told me he was off to Springbrook FP to find the Short-eared Owls seen there.  He later reported seeing 12 of them!  The shot below is kind of amazing in itself.  The Short-eared Owls only come out at dusk, which is very low light.  To get a bird in flight this sharp in a dim light is nothing short of amazing!  GreatBirdPic!
Birding Buddy PostalWarbler went with us once to find the Crossbills in the Morton Arboretum – no luck.  The next time he went were were out of town – and he not only saw them but got a picture of one!  We've tried 5 more times – no luck!
One more from Emil (can we just refer to him by his first name, like Ansel or Cher?) for us.  A closeup of a Red-tailed Hawk.  If you haven't had your breakfast yet don't read the description.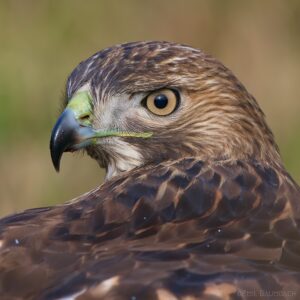 Birding has certainly quieted down here – went out Sunday morning for 2.5 hours and saw 10 birds (not species, birds). Hope you are seeing more than that!  Thinking of going out today to look for those Crossbills but it's 21 degrees out now so we may stay in for awhile.
Happy Birding!
Mike