A Michigan Mega-Rarity
AlwaysBirding tells a great story about finding a Lewis's Woodpecker in Michigan's lower peninsula.  These birds are fairly common out west, and have been spotted in Michigan's Upper Peninsula, but never in the lower!  Click the image and read her tale of the kind soul who allowed hundreds of birders into his backyard to catch a glimpse of the bird.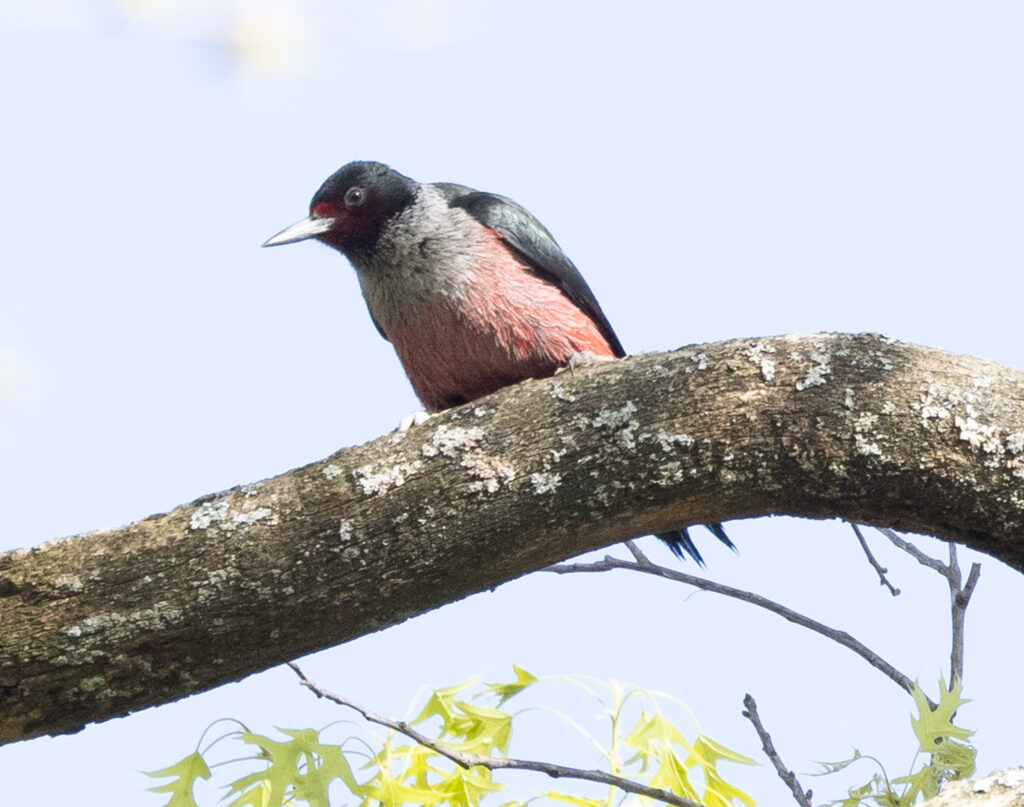 A great story helped this image become GreatBirdPics' photo of the week!
Go birding.  Take pics.  Share here.  Repeat.
Mike
---
Click Here to learn more about GreatBirdPics.  Members can post their own great bird pics, create their own online gallery, and regularly receive emails about bird photography.