Beautiful Pic of a European Serin
Bajadreamer shared today's Bird Photograph of the Week from Portugal.  It is a wonderful composition that includes a European Serin sitting atop some seeded stalks.  He said he thought about cropping it down but by including all the seeds and the spider webs between them the picture becomes Award Worthy!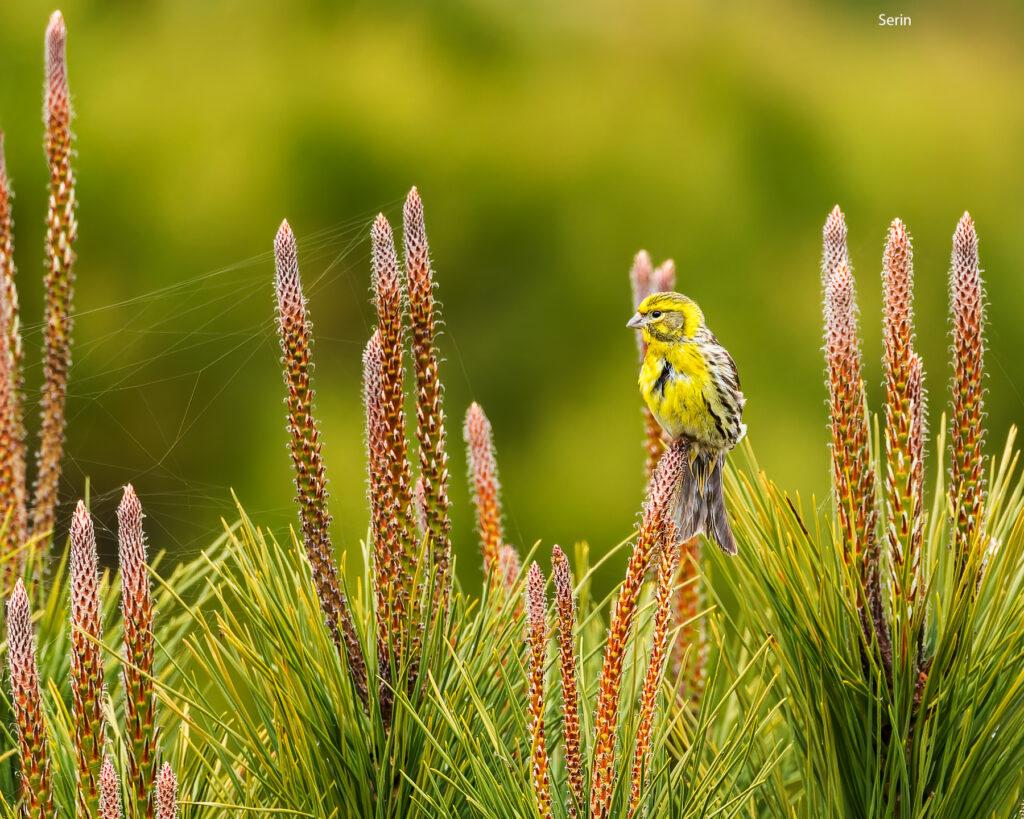 Go Birding.  Take Pics.  Share Here.  Repeat.
Mike
---
Click Here to learn more about GreatBirdPics.  Members can post their own great bird pics, create an online gallery of their works, and regularly receive emails about bird photography.