I Wanted That Shot!
Sometimes I look at an image submitted by one of our members and think, "I wanted that shot".  This is certainly the case with today's Bird Photograph of the Week.  HMeade2108 took this shot of a Black Skimmer doing just that – skimming the water with its beak.  You might recall I posted some pictures of Black Skimmers taken when I was in Hilton Head Island earlier, but I didn't get a classic shot of a Skimmer like this one.  Well done HMeade2108!  I'm jealous!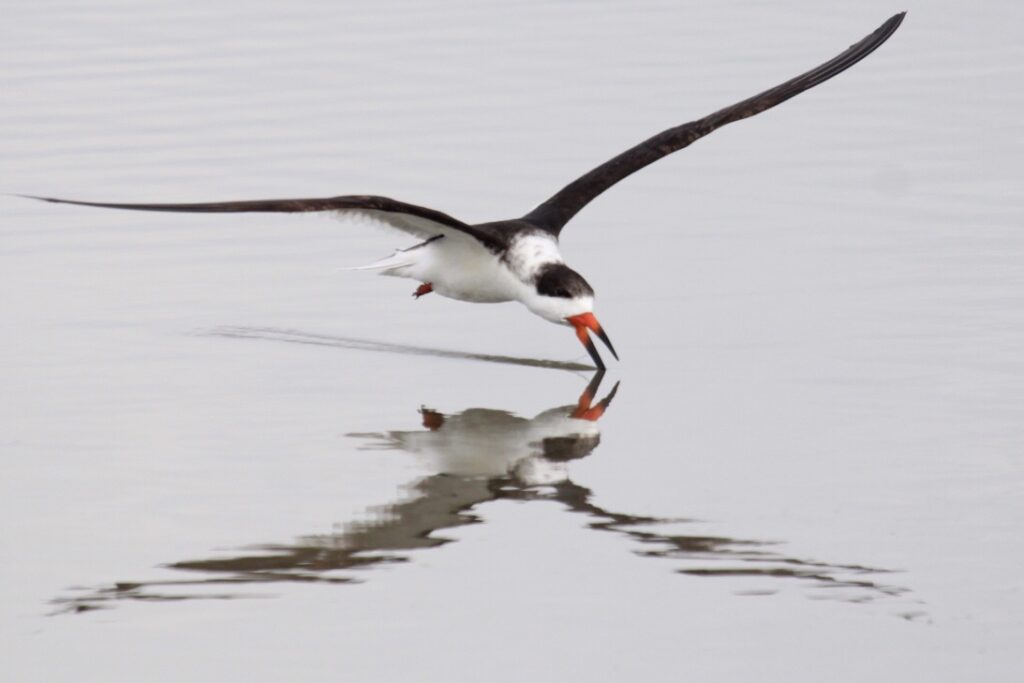 Stay Safe.  Go Birding.  Take Pics.  Share Here.  Repeat.
Mike
---
If you would like to learn more about GreatBirdPics Click Here.  Members can post their own great bird pics, create an online gallery of their works, and receive emails like this on a regular basis.