Good Morning GreatBird Pics Members!
So many pics, so little time.  I've picked out a few of the latest pics that caught my eye.  Enjoy!
Birdman was out in the snow taking pictures of a House Sparrow.  Common bird, uncommonly interesting pic as the bird eyes a snowflake drifting by.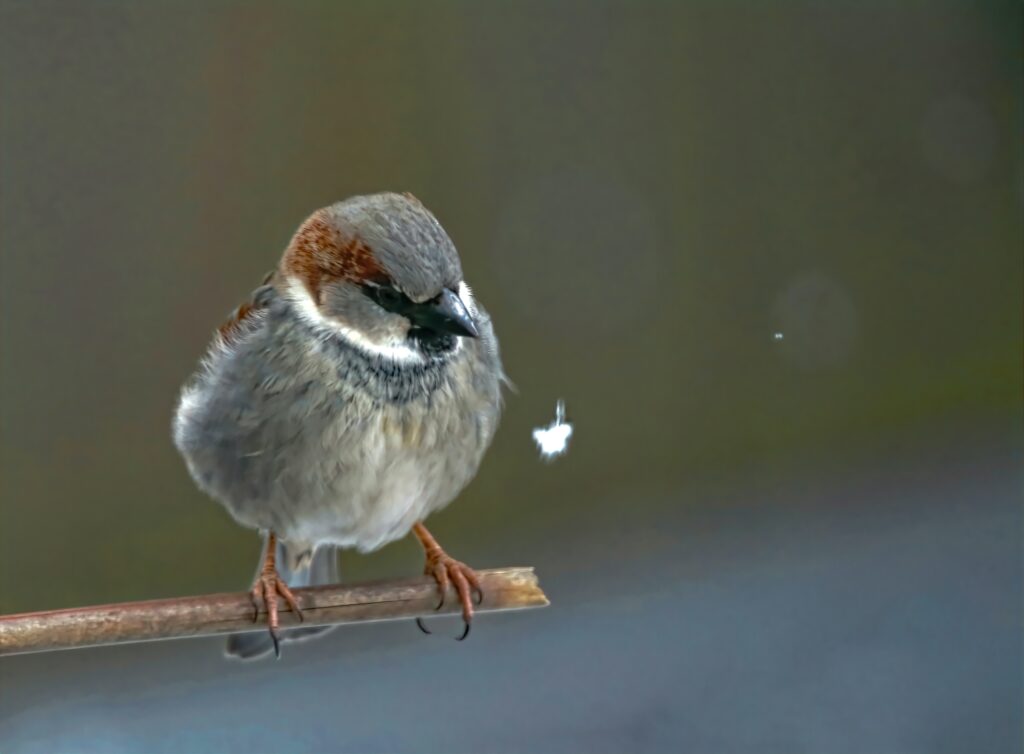 Rebecca continues to upload lots of interesting pictures of birds from down under (do they refer to where we live as "up over")?  Here is a Figbird eating a big red berry.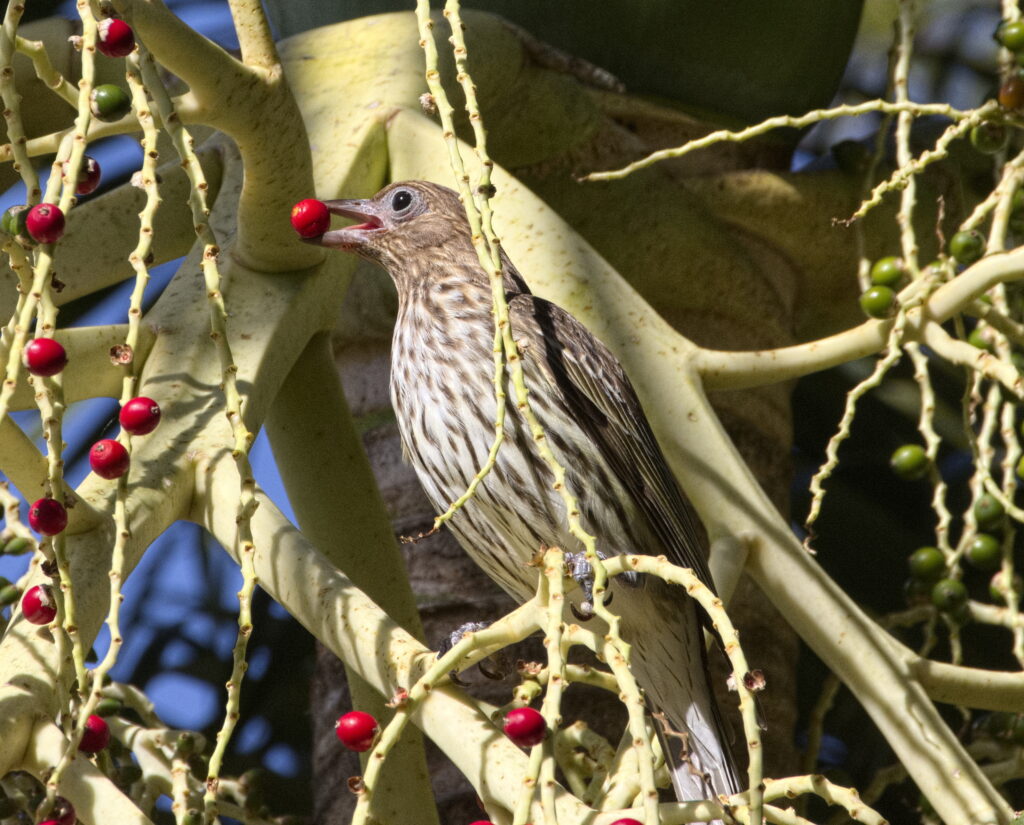 Birdman's backyard must be as wonderful as LinLark's backyard.  They both get a wide variety of birds there.  Below is a Pine Sisken in Birdman's yard.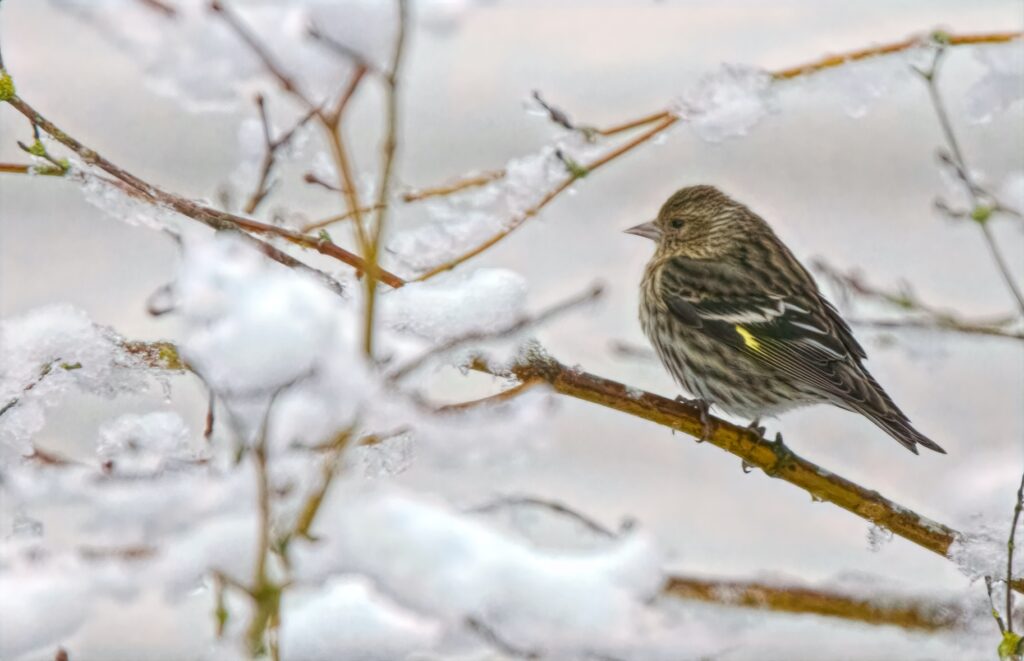 From the cold of Vancouver to the warmth South Carolina; XWinger provides some much needed warmth and a smile – a Laughing Gull or two.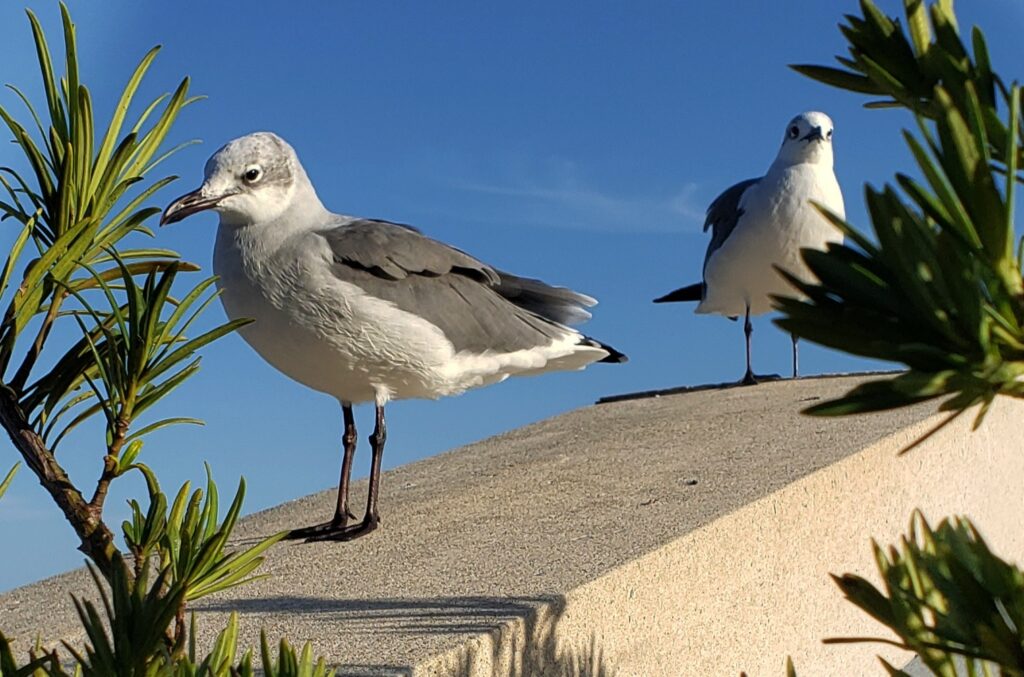 Just one more today – an Anna's Hummingbird.  Birdman does a great job of framing his pics – this one uses a particularly wide crop to surround the bird.  Note all the detail around the head.

Waiting for more snow to come today.  Whee!
That's it for now.  Lots more beautiful bird pictures in the Latest Pics section.
Stay Safe.  Go Birding.  Take Pics.  Post Here.  Repeat.
Mike
PS  If you like beautiful bird pictures and want to see thousands more or even post your own on GreatBirdPics click HERE to learn about our site.  If you would like to become a member of GreatBirdPics click HERE.