The Name is Dick.  Dick Cissel.
Like the Kingbird, the Dickcissel is a summer bird that likes to perch atop stalks of grass.  Unlike the Kingbird the Dickcissel likes to sing out repeatedly so they are easy to find.  For these two reasons, along with their attractive colors, the Dickcissel is a favorite subject for bird photographers here in the midwest.  Here are some of the recent pics submitted.
First up, bird buddy postal warbler got this one when we went out to Midewin Tallgrass Prairie.  I won't even mention the fact that his truck broke down out there.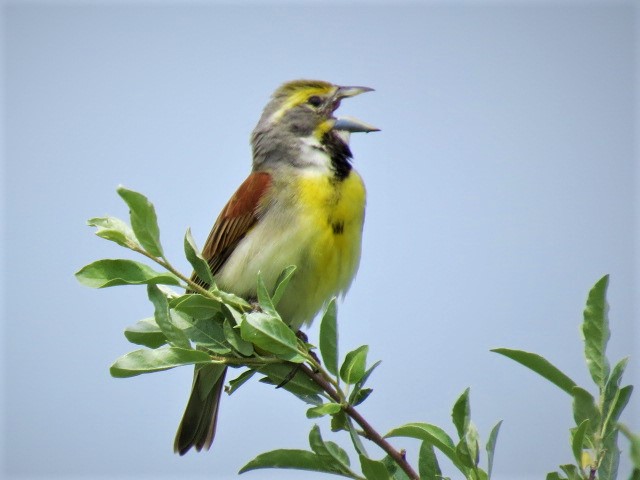 Next up, Emil Baumbach captured this beauty sitting atop some spiked weeds.  Nice one!  Below that is another of his pics of the Dickcissel singing away, suspended between two stalks.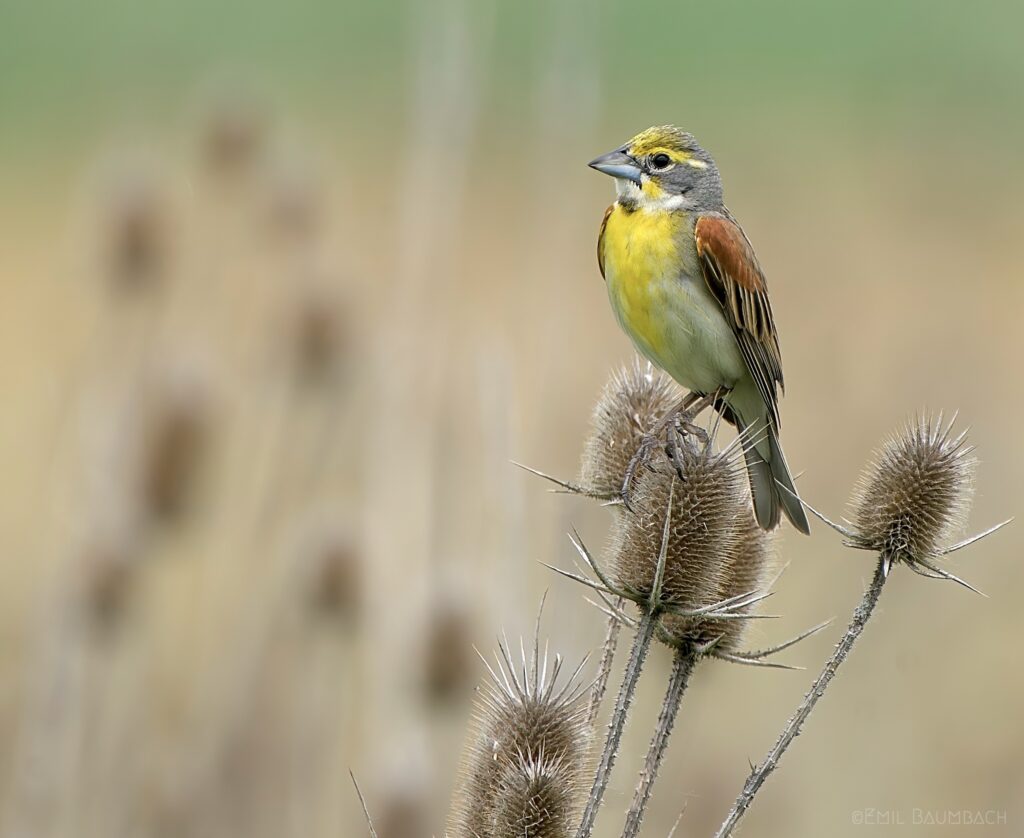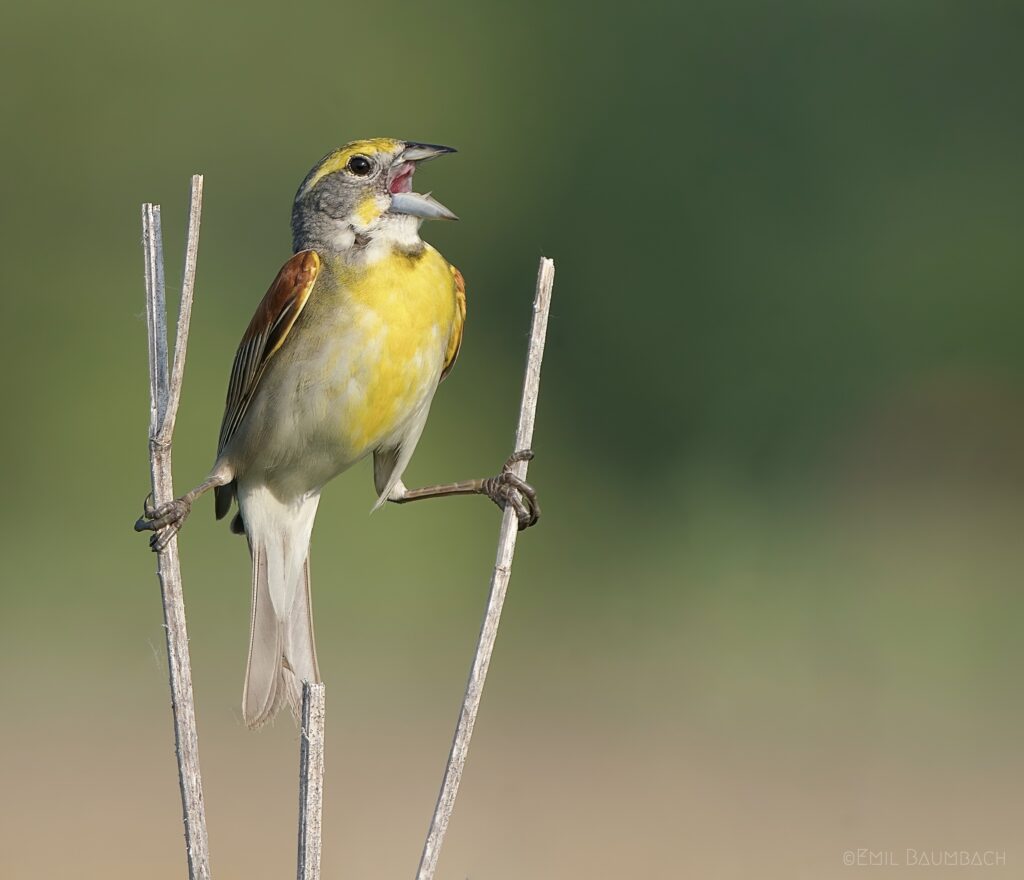 Birder2011 captured one out at Orland Grasslands.  I like the composition with the bird on one side offset by the grasses on the other side.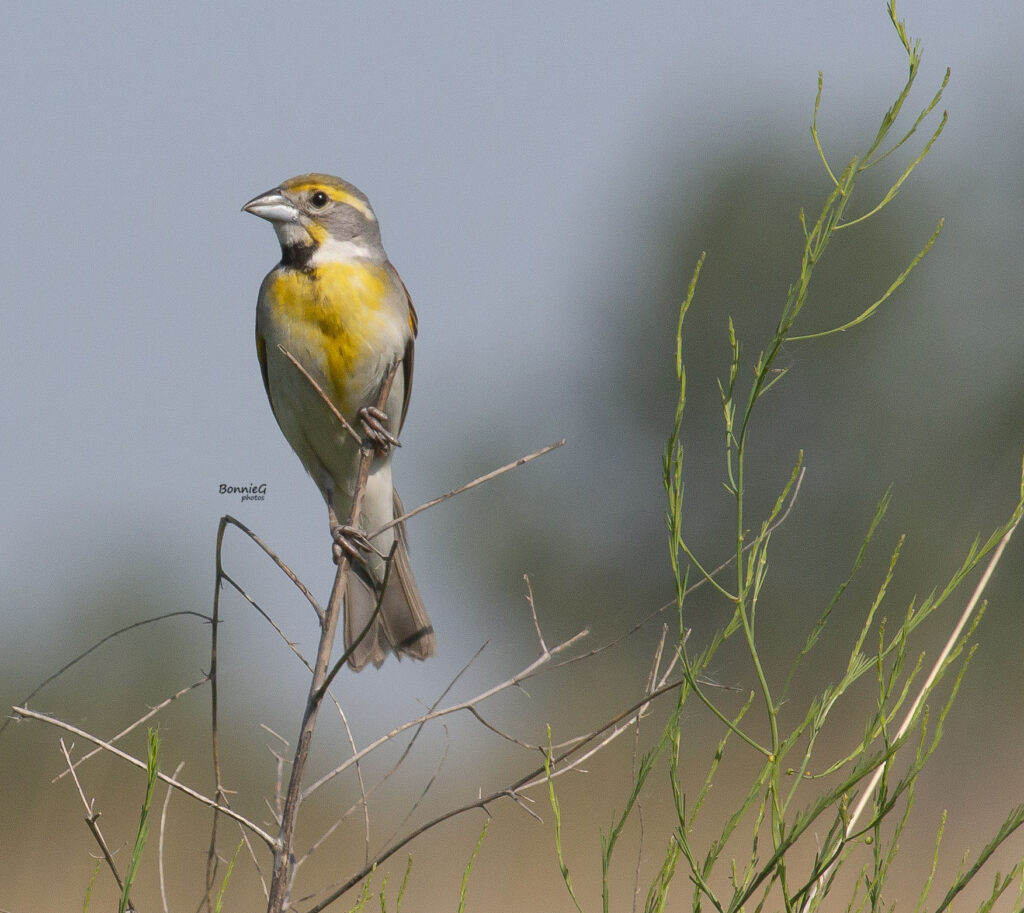 I'll throw one of my pics in for good measure.  Below is a Dickcissel singing away at Midewin (after Karen drove 45 minutes to pick us up).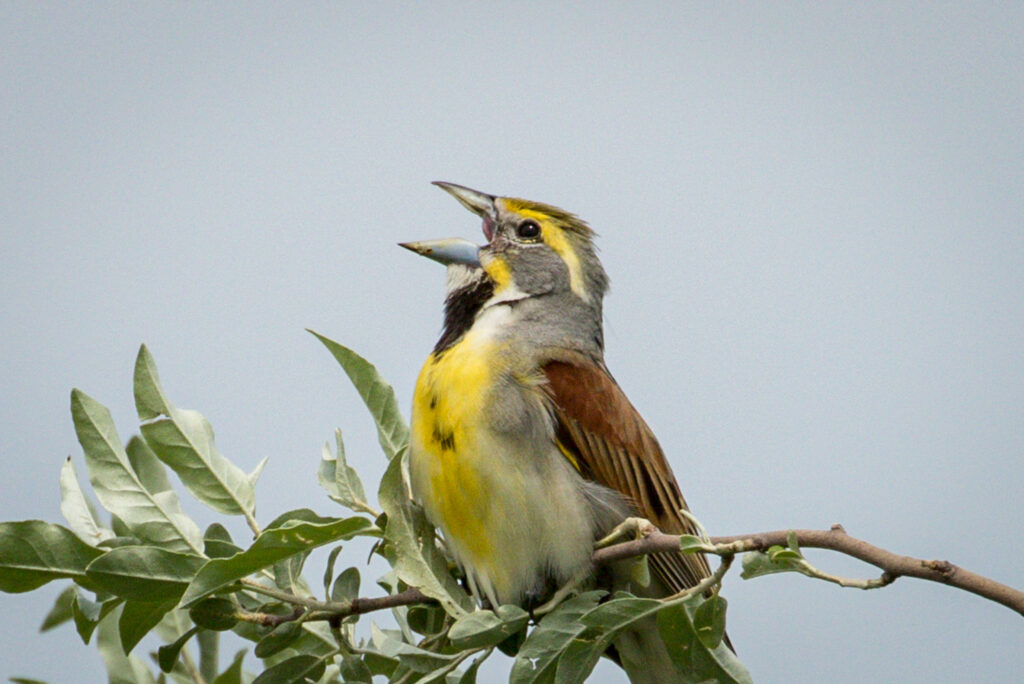 So I keep and eye – and ear – out for my friend Dick.  Dick Cissle.
Stay Safe.  Go Birding.  Take Pics.  Share Here. Repeat.
Mike
---
If you would like to learn more about GreatBirdPIcs.com CLICK HERE.  Members can post their own GreatBirdPIcs, communicate with other members, and receive regular emails about bird photography.