On the Pier
As I was selecting pics to share with you today I came across these from Grand Haven State Park, Michigan about a year ago.  A Red Knot was reported there and it wasn't that far from where we were staying a Holland so we made the trip up there for a Lifer.  A Red Knot is a medium sized shorebird that breeds up in the Arctic tundra but can be found along coastlines in North America.  Its breeding plumage is a red/orange but this individual had reverted back to its regular gray feathers.  We were able to easily find it among the other shorebirds because it was noticeable larger than the Sanderlings and Least Sandpipers there.  "There" being the concrete pier that extends the channel from Grand Haven out into Lake Michigan.  Many people were walking by so the birds didn't scatter as we approached.
Our first picture is of the Red Knot with a Sanderling above its left shoulder and a Least Sandpiper below right of it.  You can see the size difference between the three.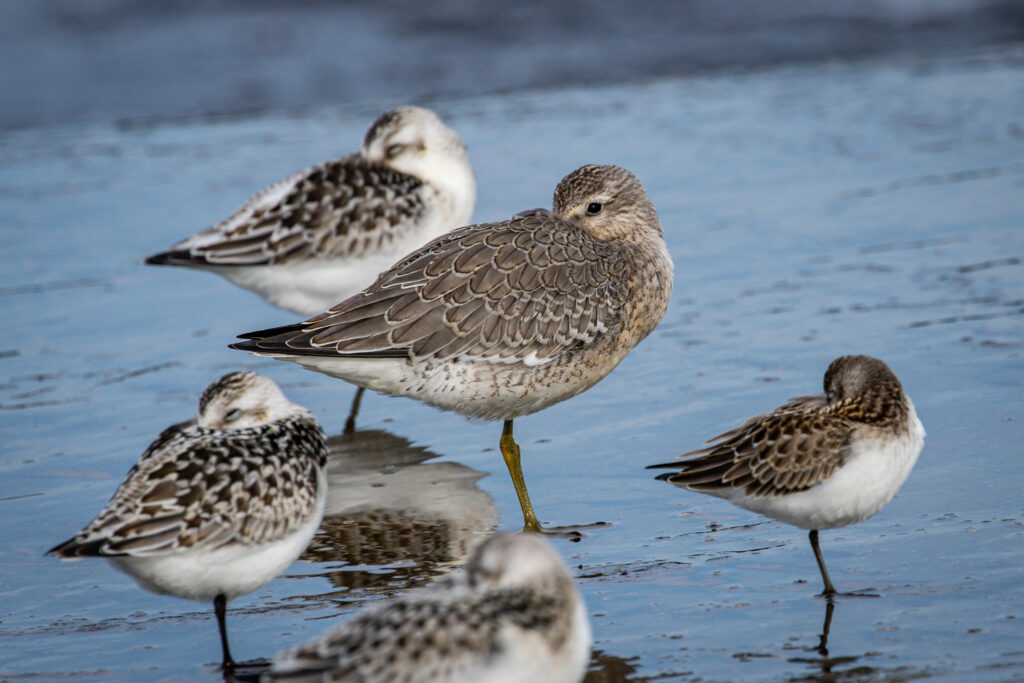 After resting the Red Knot went over to the shallow water on the side of the pier to bathe itself.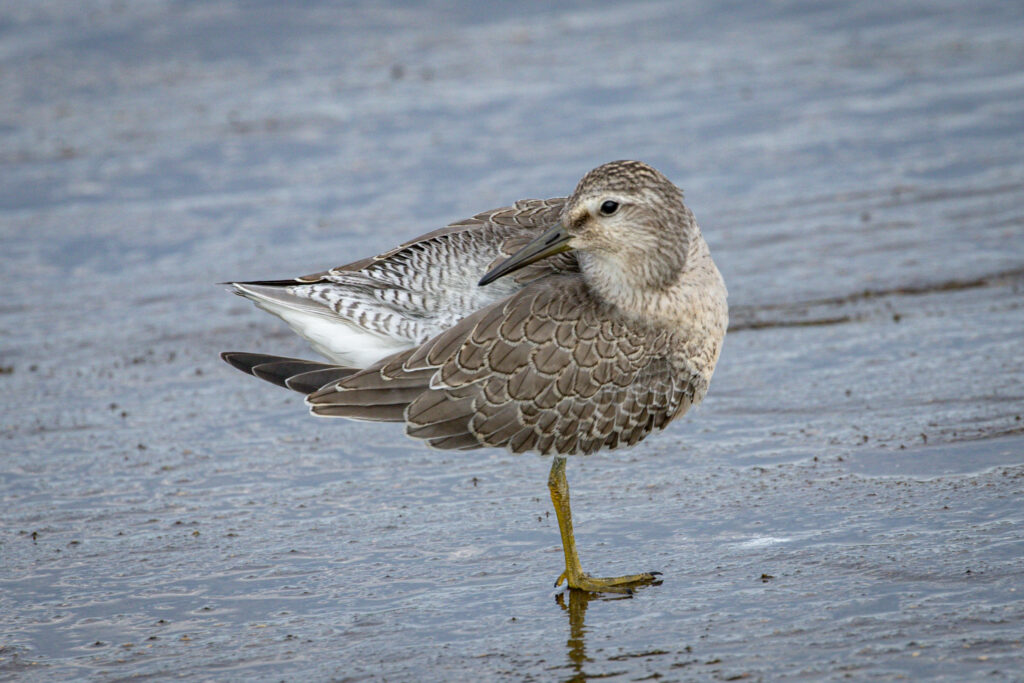 It began walking around and appeared to be foraging for food.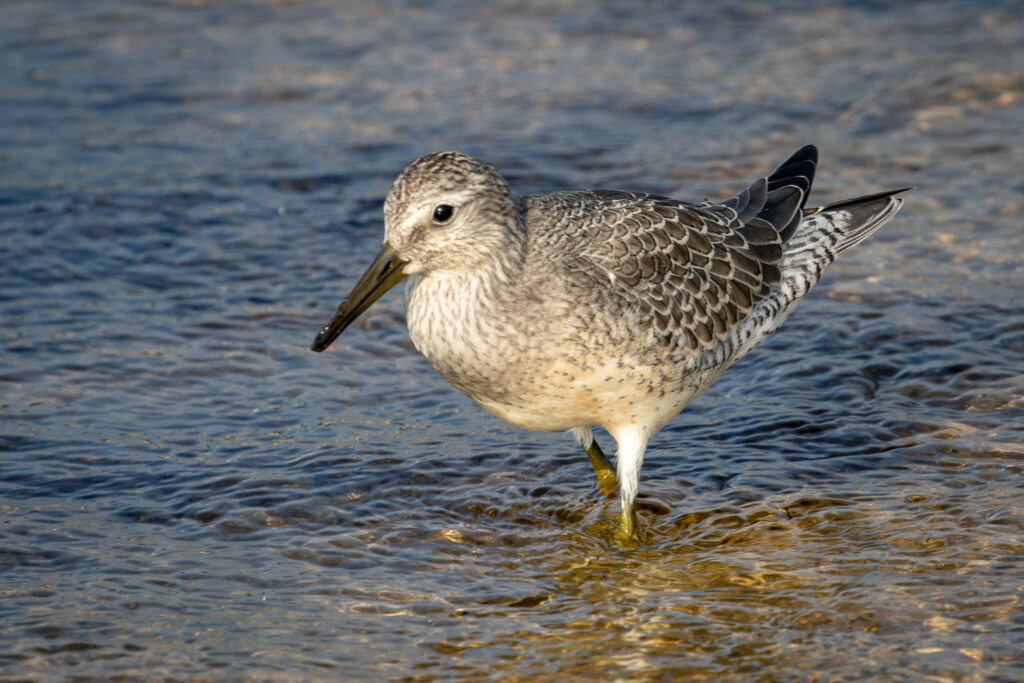 If anyone can give me a clue as to what is going on in the next picture I would appreciate a comment posted.  The tongue appears to be hinged.  I don't know if that is even true but something is going on there.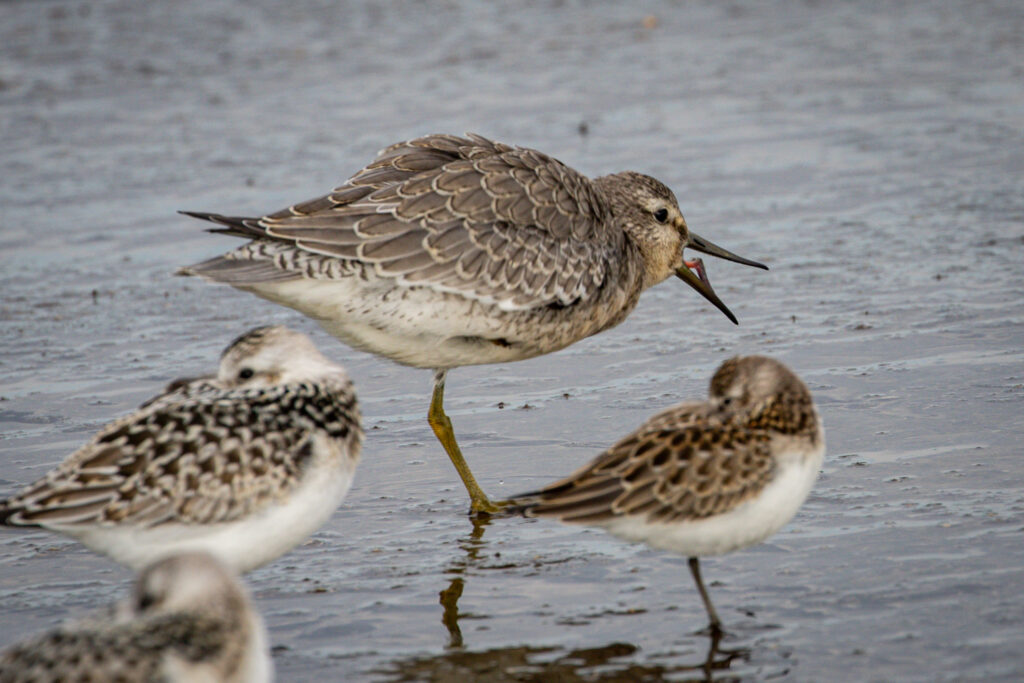 Another shorebird there was the Sanderling.  These small birds are often found on the beaches in Florida but are observed on most shorelines in North America.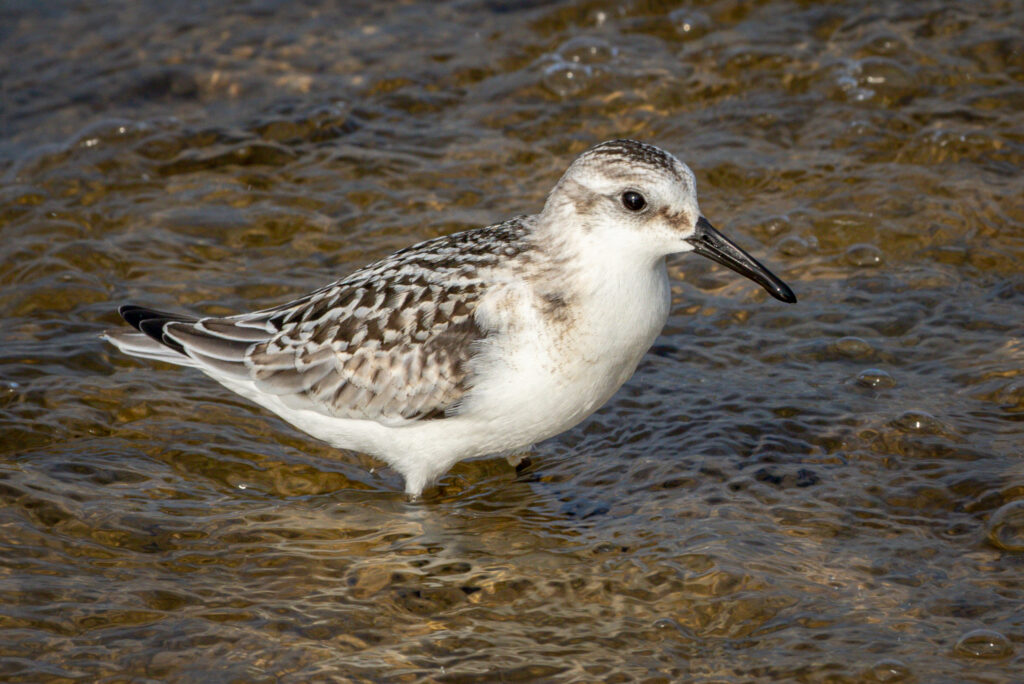 This one decided to bathe in the shallow water next to the pier, too.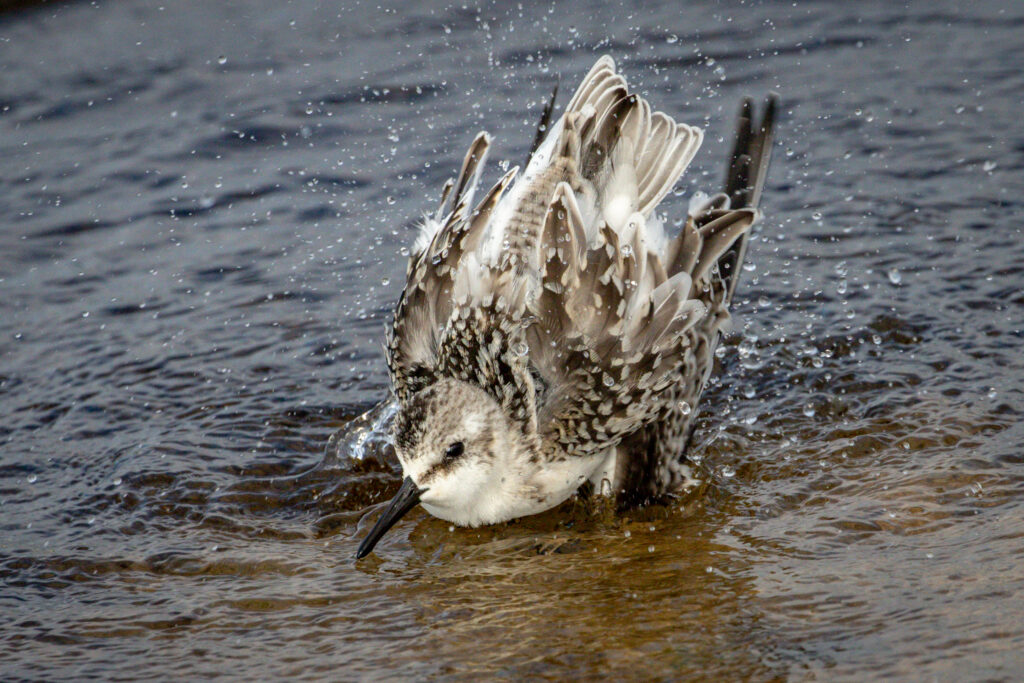 Afterward it hunkered down and projected a mysterious look as it peered at me above its tucked bill.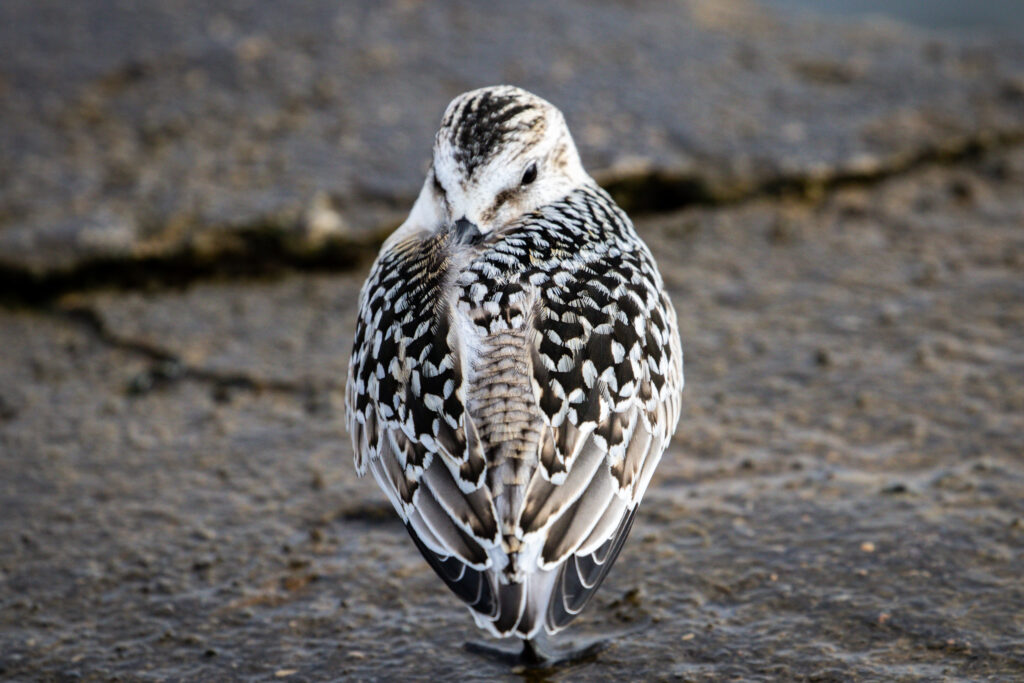 Only 483 more pics to go!
Stay Safe.  Go Birding.  Take Pics.  Share Here.  Repeat.
Mike
---
If you would like to know more about GreatBirdPics.com CLICK HERE.  Members can post their own Great Bird Pics, will create an online gallery of their images, and will receive regular emails about bird photography.