Back In The Saddle Again
Hi everybody – remember me?  Yes, I'm Back in the Saddle Again after a two week layoff.  During that time I was in Hilton Head Island, South Carolina, Pentwater, Michigan, Holland, Michigan, and at home in Glen Ellyn, Illinois.  I was birding in those places and taking pictures – I now have a backlog of over 2,000 pictures to process (I hope some of them turn out good!).  So in spite of the fact that I've whittled down my existing backlog of pictures already processed and ready to add to GreatBirdPics.com to 489 I'll be adding more to that pile soon.  However for today I have moved four of those pictures here for your viewing pleasure.
The pictures below were taken about a year ago at Holland State Park in Holland, Michigan.  It is a beautiful park with high dunes, wooded areas, and a beach unsurpassed by any other in the world.  Lake Macatawa is a large inland lake that is connected to Lake Michigan by a channel which was dug along the side of the state park.  We enjoy walking out along the side of the channel to the point where it widens out and is bordered by huge rocks brought in by the Army Corps of Engineers.  We take our scope out there and scan the rocks for foraging sandpipers.  This day there was a hardy Semipalmated Sandpiper hopping from rock to rock looking for food.  The "semipalmated" part of its name refers to the webbing between the toes of the bird.  Some waterfowl, such as the Mallard, have webbing that extends from the base of the toe to the end.  "Semipalmated" means a partial webbing.  As you look at the pictures below look between the toes for the webbing that extends part-way down.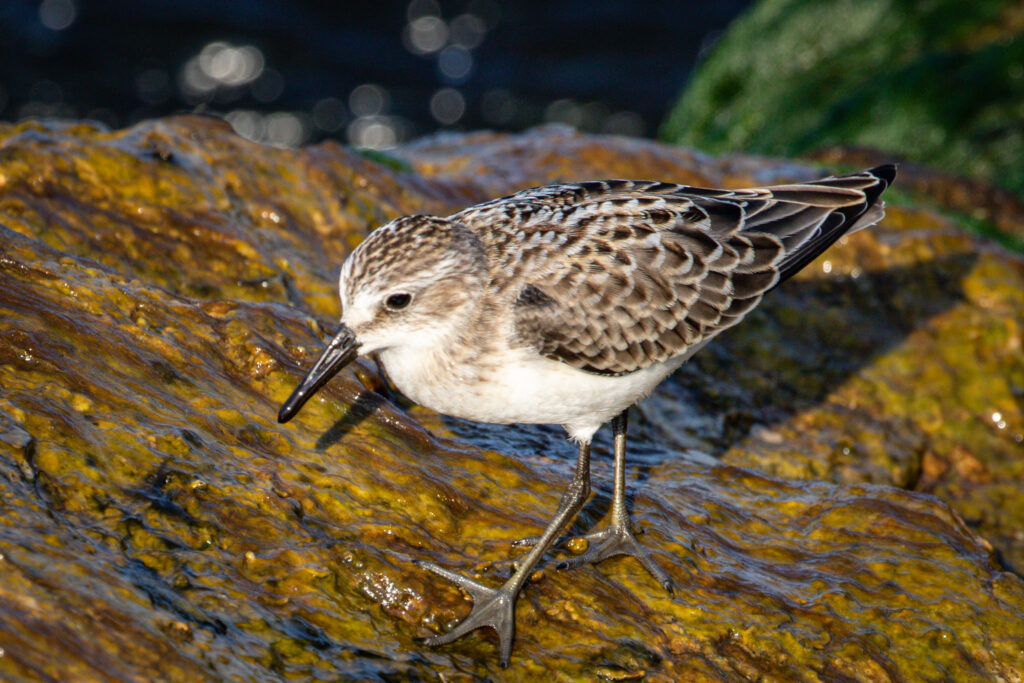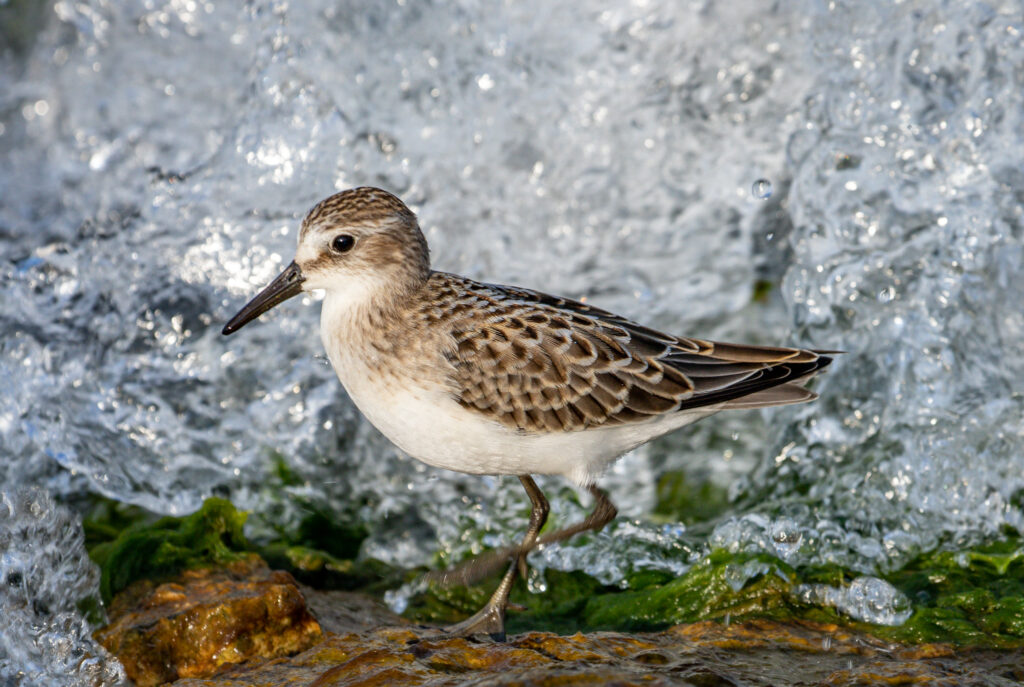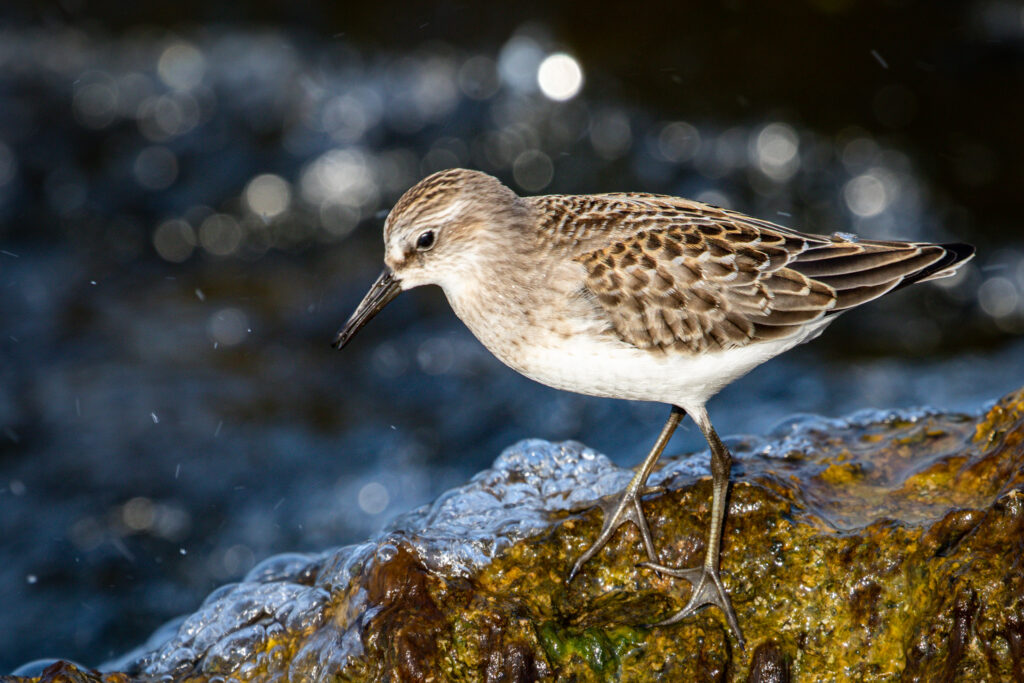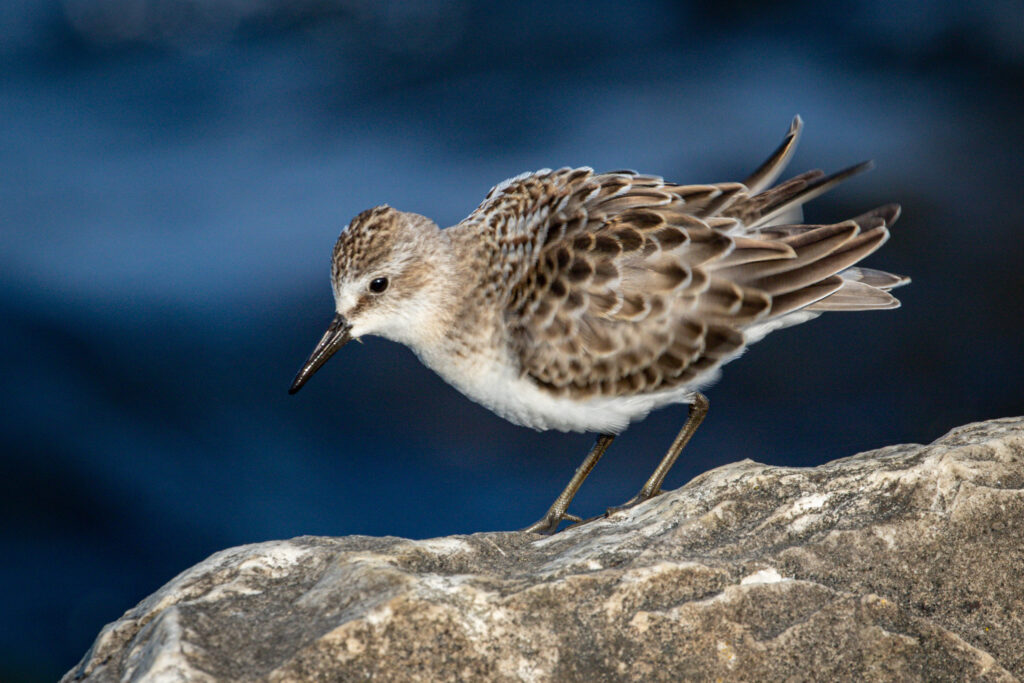 I've been enjoy some of the bird pics that have been posted by you recently and will be sharing some of my favorites soon.  Until then –
Stay Safe.  Go Birding.  Take Pics.  Share Here. Repeat.
Mike
---
If you would like to learn more about GreatBirdPics.com CLICK HERE. Members can share their own Great Bird Pics, communicate with other members, and receive regular emails about bird photography.