March 2, 2020    A trip to the Myanmar Border
This is Day 15 of a 19-day birding tour of Thailand; it was a private group arranged through Field Guides, adhering to their typical itinerary.  The pictures in this post are just some of the many Thailand pictures I've uploaded to GreatBirdPic.com.   Check out the site before you leave: see the Latest Pics uploaded by our members or read the About GPB to find out more about the site.  You are welcome to join if you enjoy bird photography. Click on any bird picture to see more information about the shot.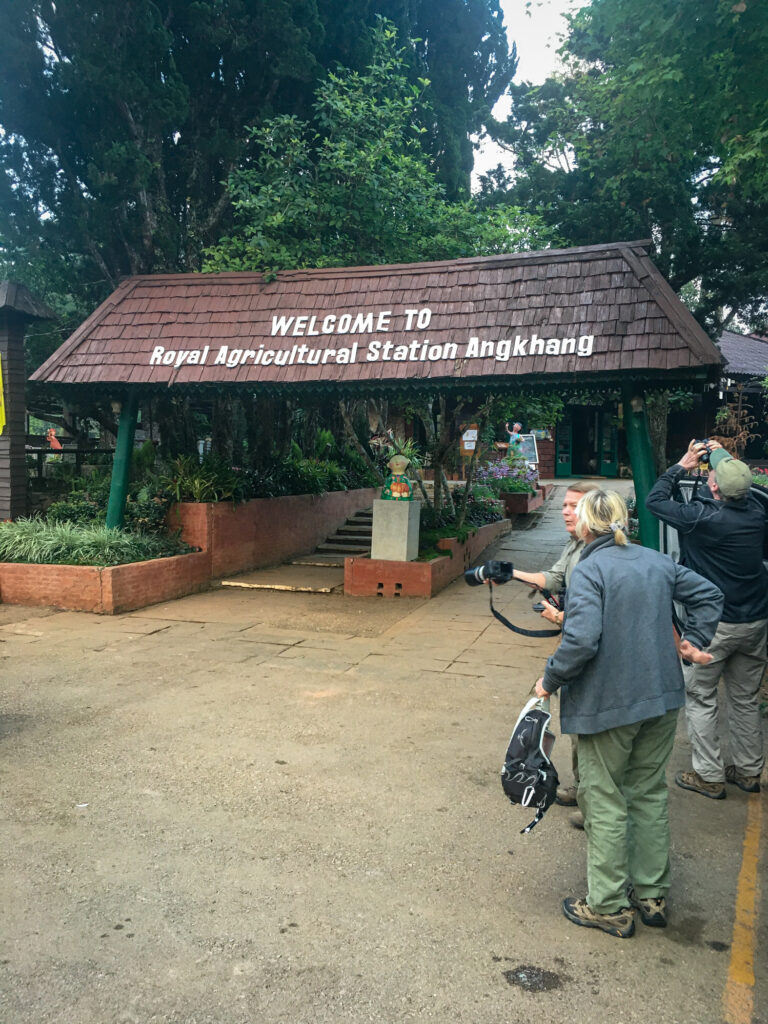 Our first stop this morning was the Royal Agricultural Station Angkhang.  This was our first trip to a park where all the grounds were immaculately gardened, with flowers and ornamental trees throughout the park.  It was a large expanse so it took a while to wander through all the paths. Off to the side we could see students gathering in the morning for their work assignments.  Being fairly wide open with lots of indigenous plants we were able to see several types of birds. One of the first was a lifer along side an old friend.  The Spot-winged Grosbeak (f) is on the left and a Red-whiskered Bulbul was on the right.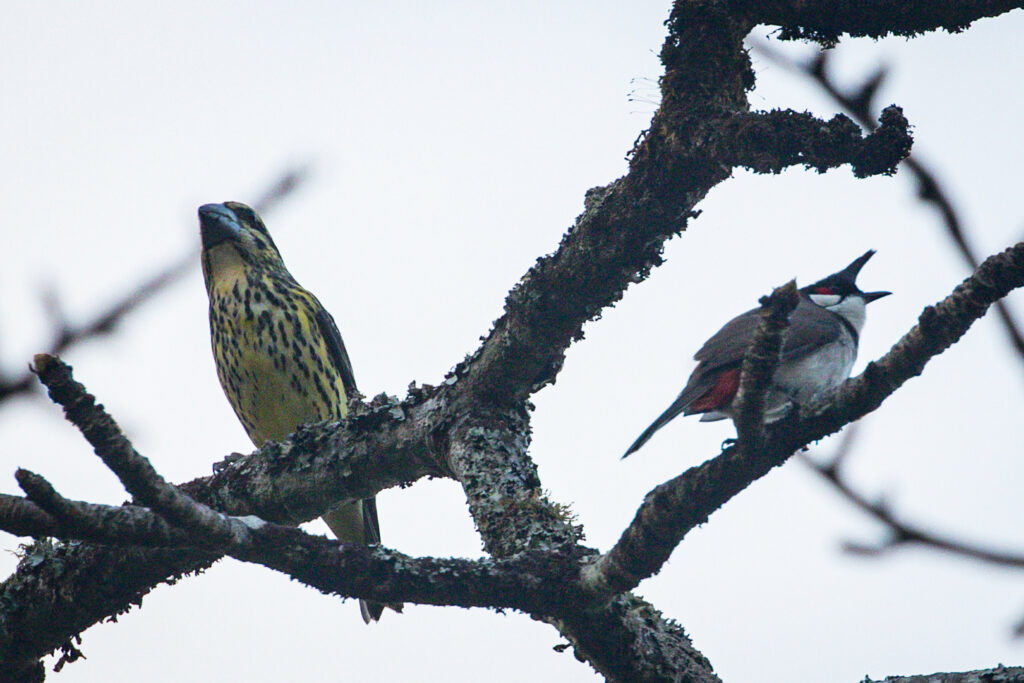 Another Red-whiskered Bulbul was quite nearby (I love that spike sticking up) and gave me the evil eye: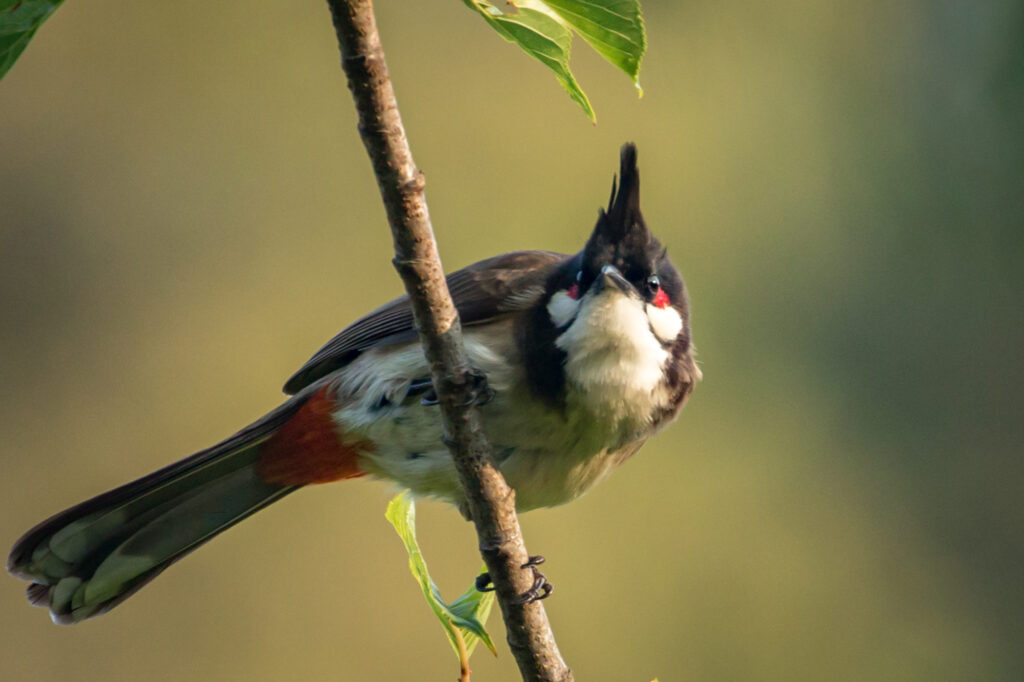 Another bird found in the park with a spiked crest was the Crested Finchbill: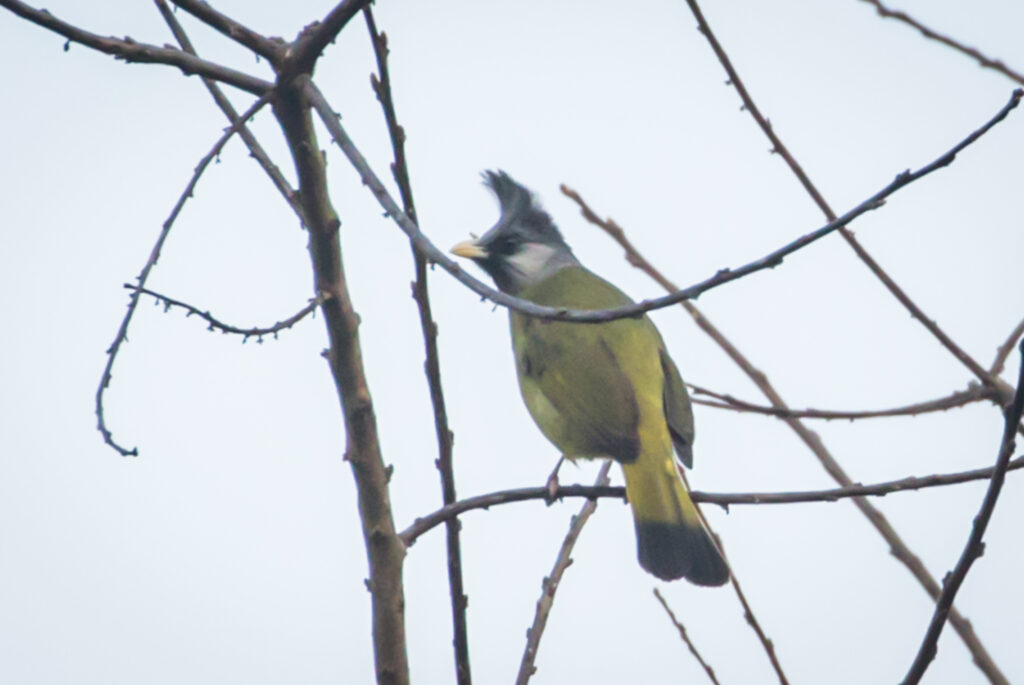 A much smaller bird with a distinctive name and marking found there was the Silver-eared Mesia.  These beautiful birds have a white patch on their cheeks that do cover their ear openning: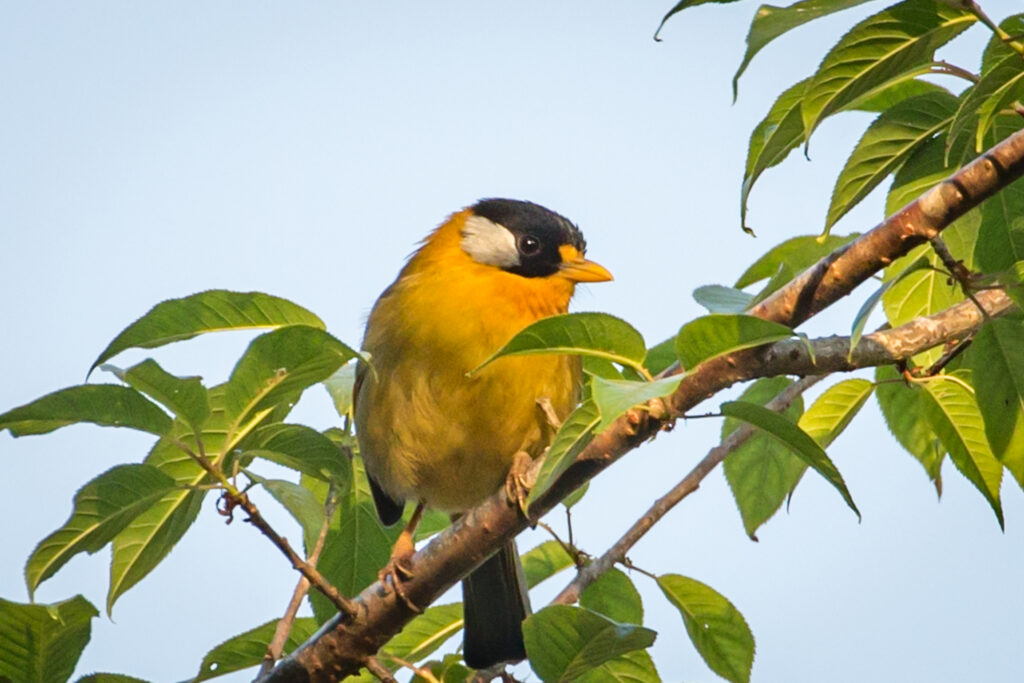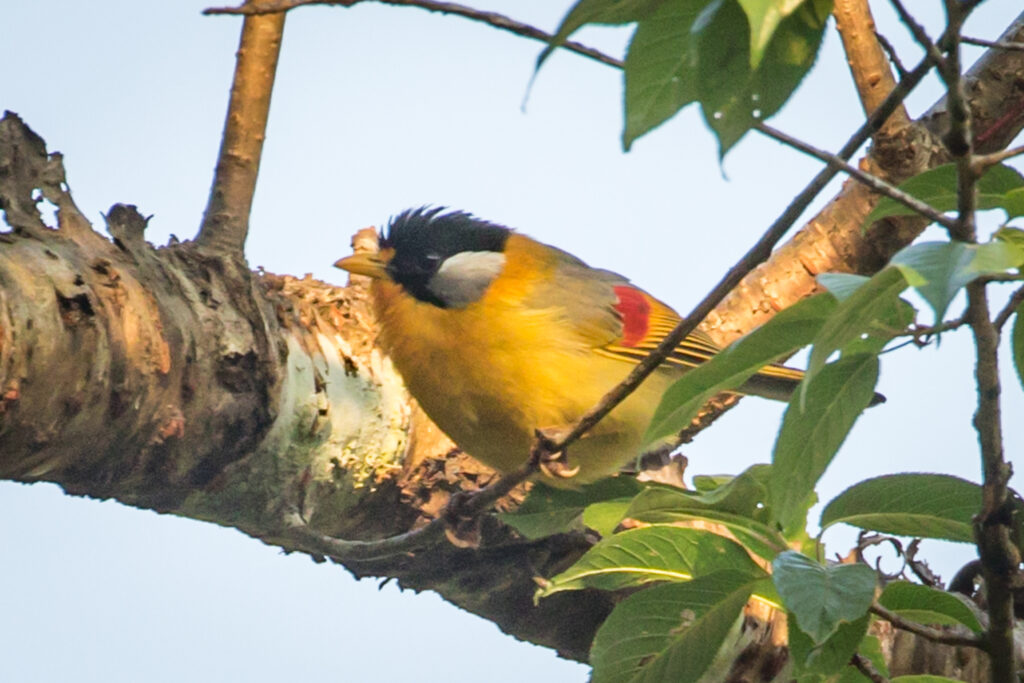 Looking like an old man with a gray beard and a Covid haircut, the Mountain Bulbul was one of the more rare Bulbul's we chanced upon: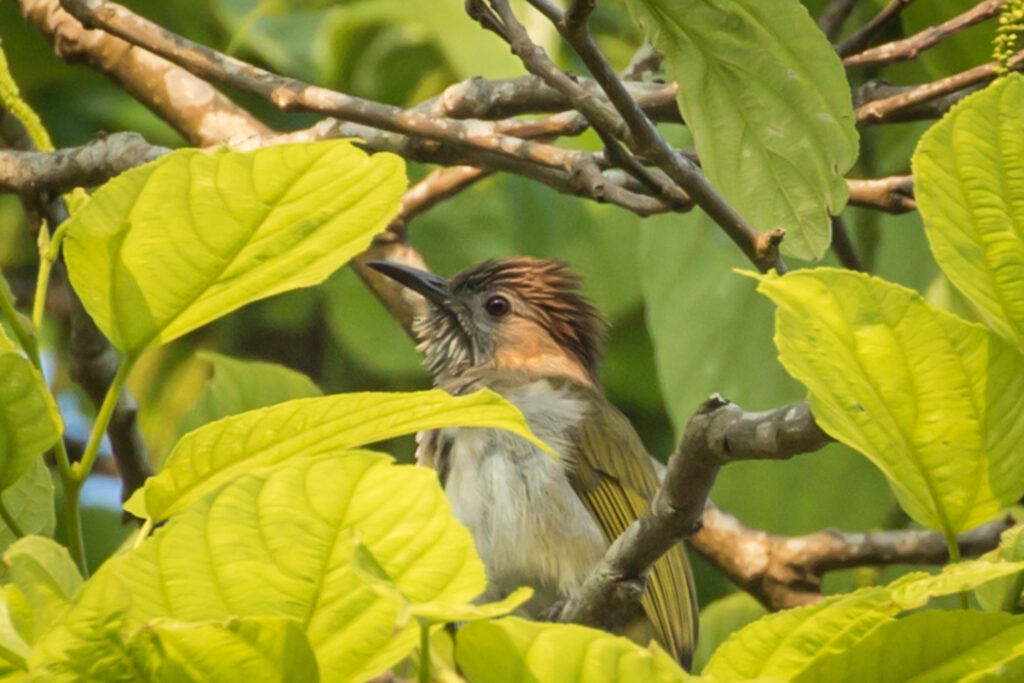 The Blue-winged Minia was a cute little bird found about eye-level in the bushes along a path: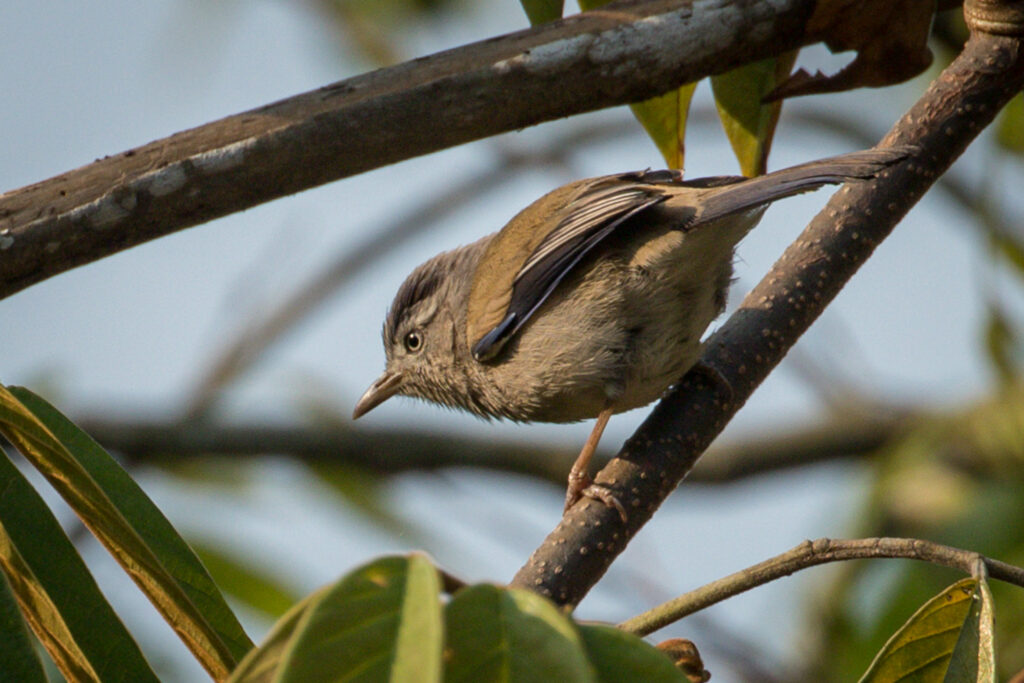 We drove over to a rocky mound to search for a Blue Rock-thrush and were were lucky enough to see it hopping happily along the tops of the rocks: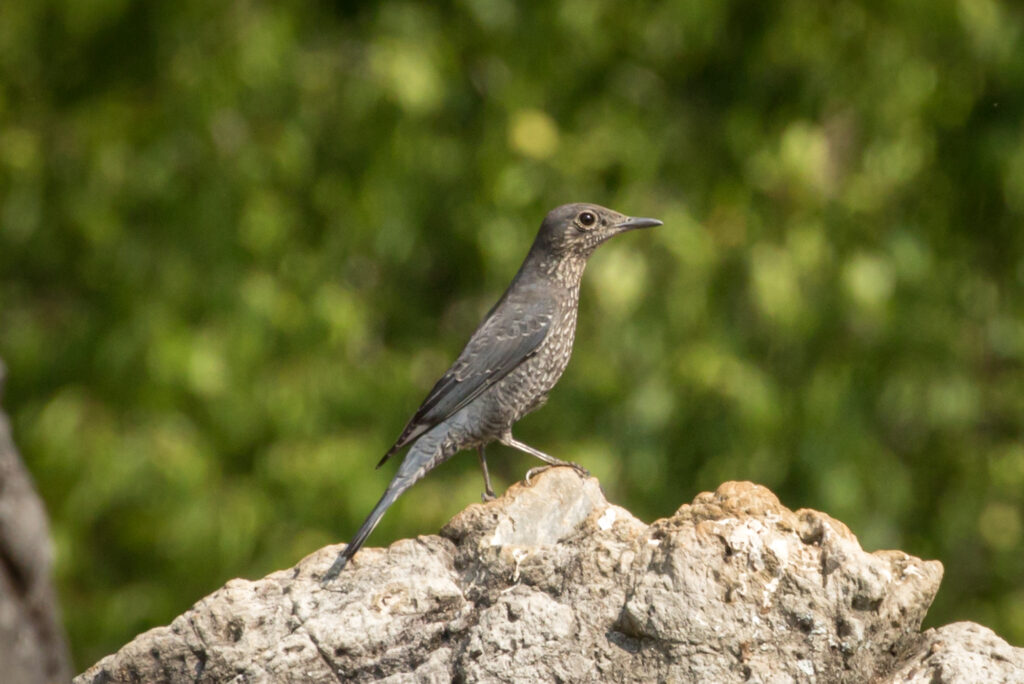 On our way to lunch we stopped at a blind (see the mealworms Bong placed there?) and a White-tailed Robin made an appearance.  This looks very different from the American Robin most of us are accustomed to so the differences were notable:
When we showed up for lunch Wat had again cooked up a fantastic meal!  We even had a special treat – Pringles!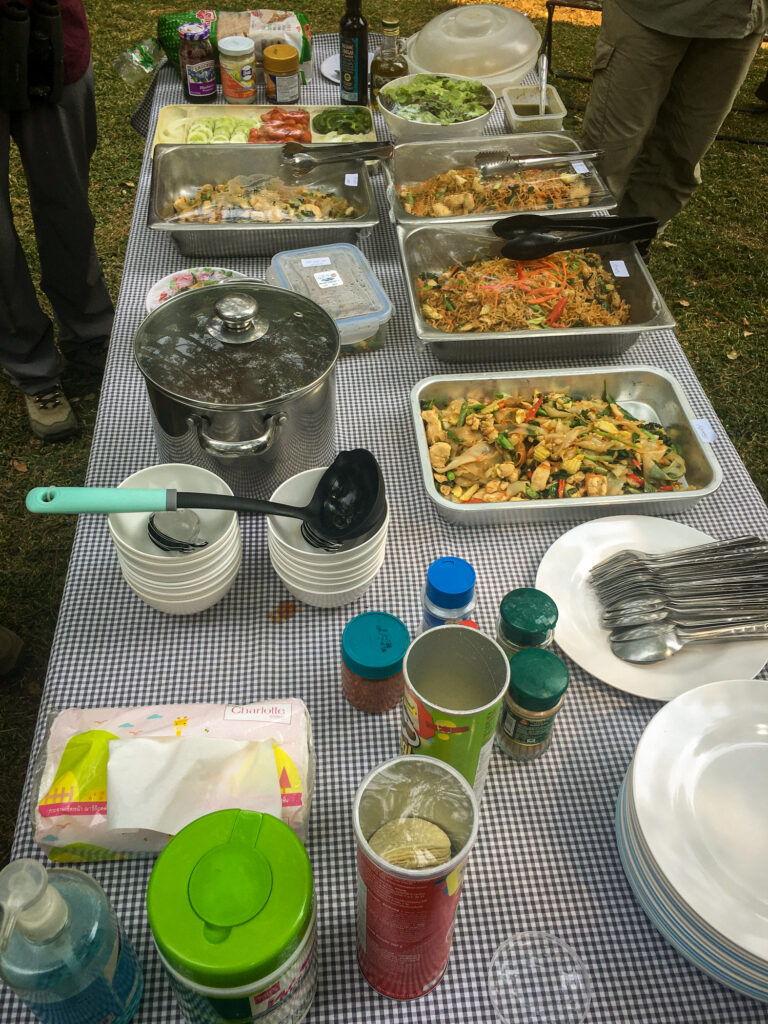 After lunch we drove a short distance to the Thailand-Myanmar border.  As you might recall Myanmar is a secretive country (formerly Burma) and governed by the military.  We peered through tangles of barbed wire across the neutral zone to catch a glimpse of that country.  Off in the distance is a military fortress: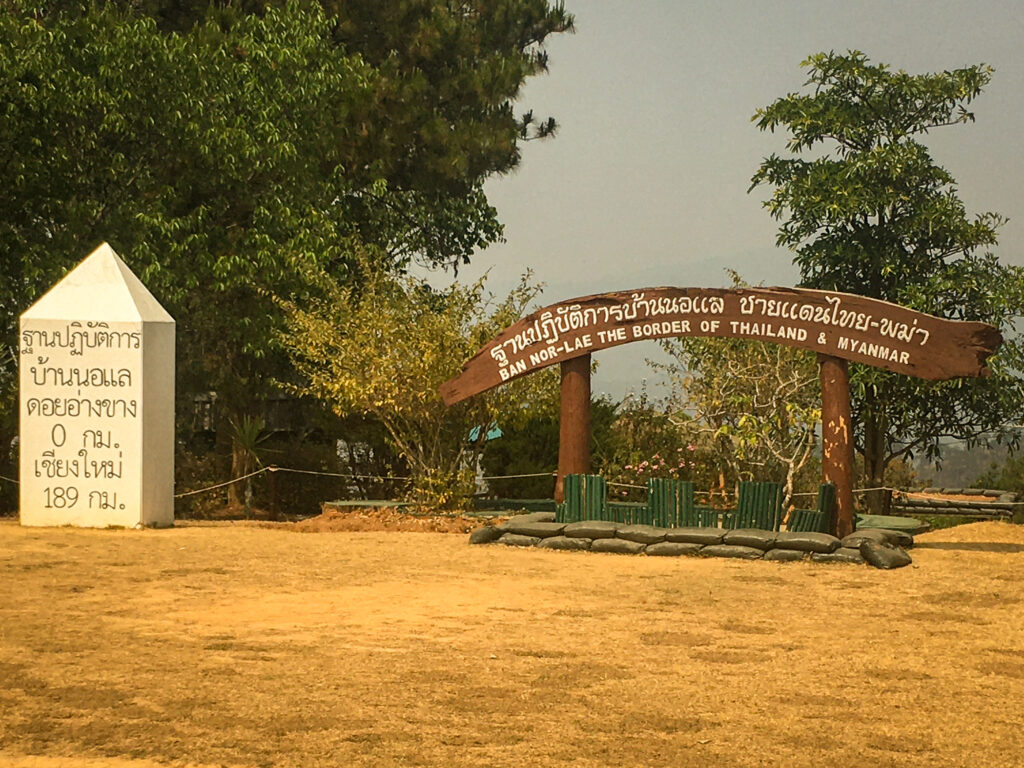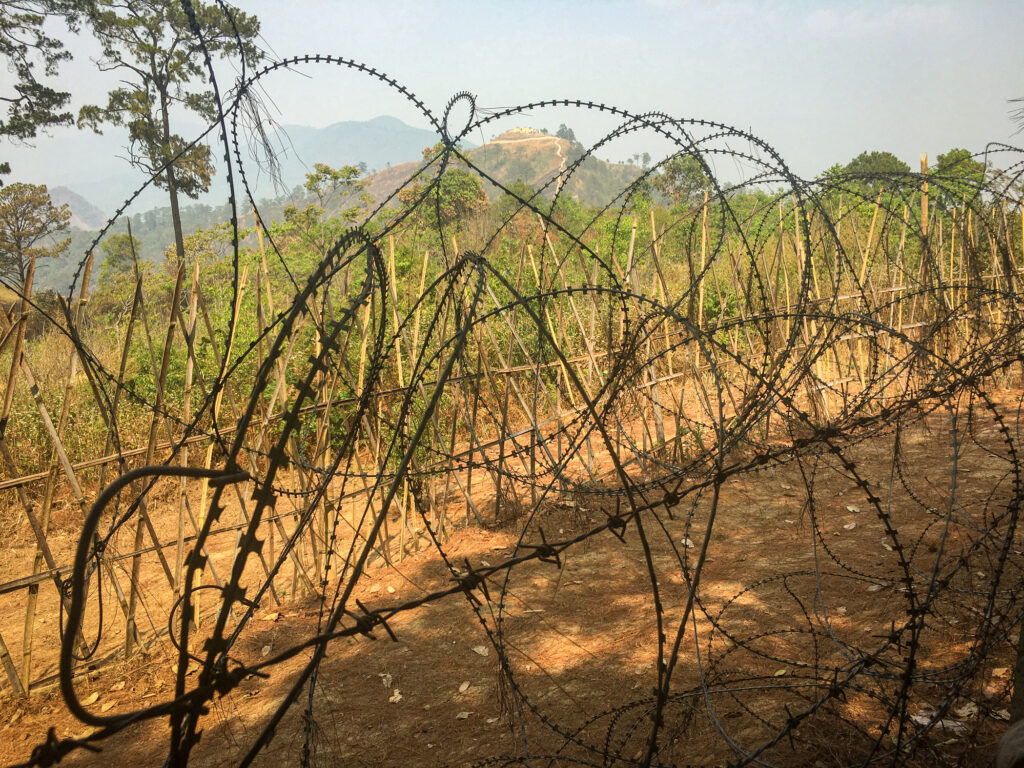 Our timing was just right.  We were there to see a very special ceremony performed by a Myanmar soldier.  Can you guess what it was?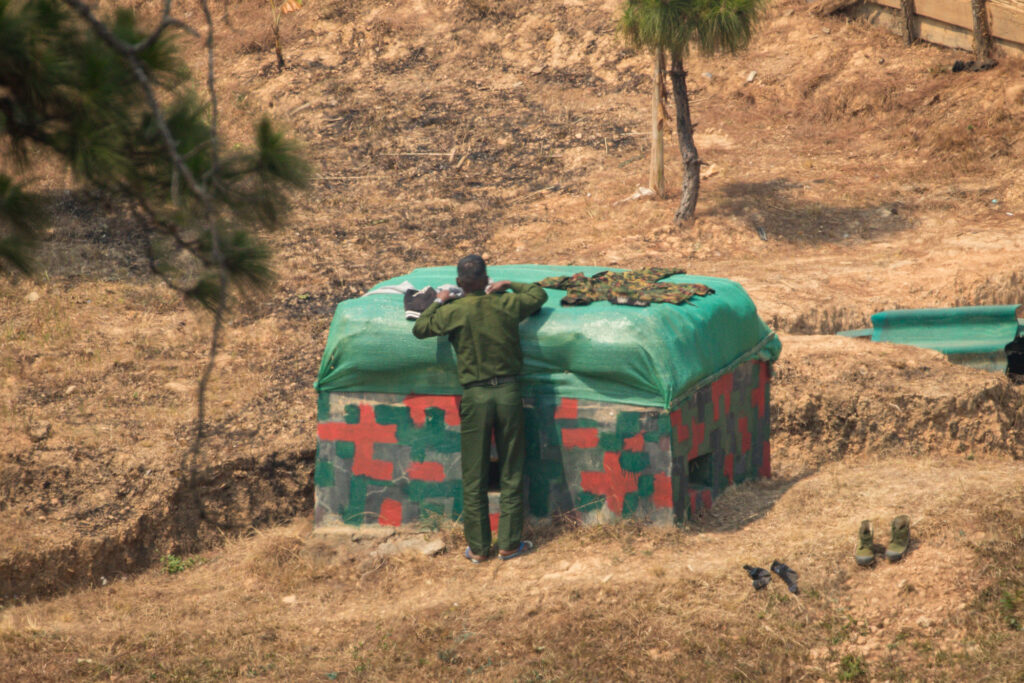 That's right – the Myanmar Changing of the Guard!  What a unique opportunity for us to see!
We did see a couple of birds along the border there.  Of interest was this Burmese Shrike: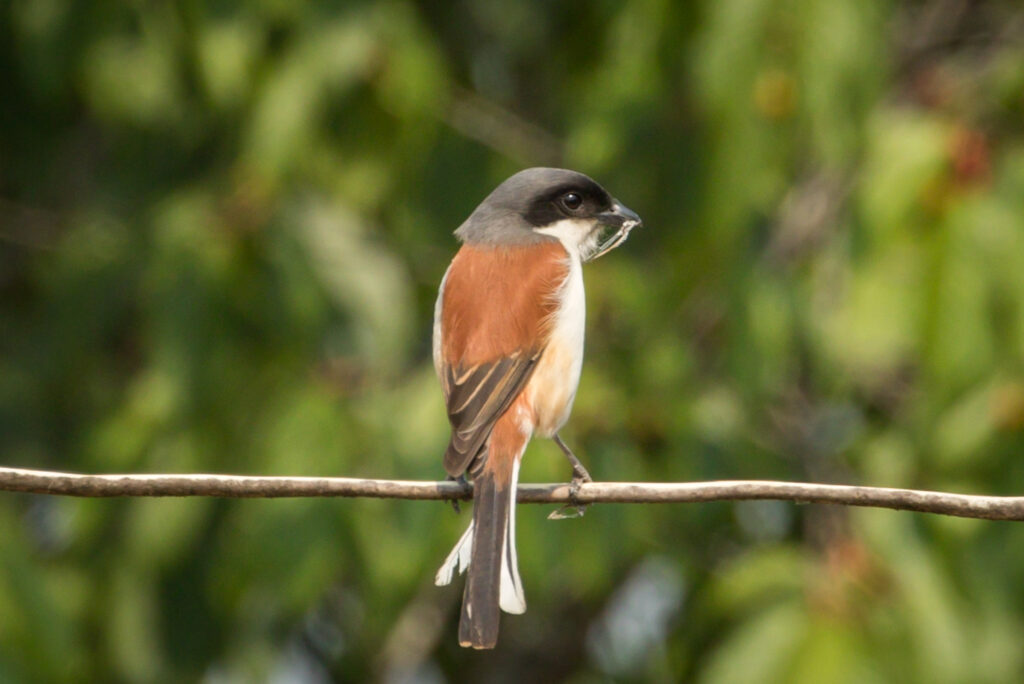 Finally, a pair of birds that kind of reminded me a penguins, Black-collared Starlings: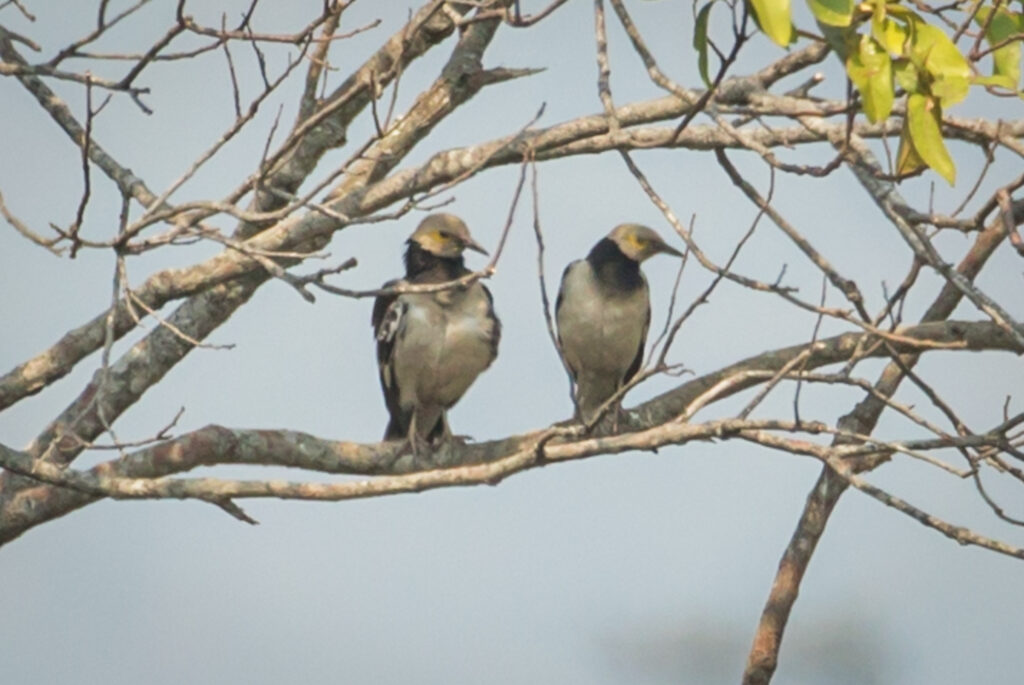 The next day we were to bird at Doi Pha Hom Pok NP but I almost didn't make it.  That evening when we returned to our hotel it appeared that there was going to be a beautiful sunset.  I determined that the west wing of the hotel on the second floor would be a great place to get some pictures.  I traveled down a long, empty hallway of rooms to the stairwell facing the sunset.  The vantage point wasn't that great so I turned around to go back the way I came only to find the door had locked behind me!  The stairwell going down was blocked completely with all sorts of junk piled up there so I head up to the third floor and hoped that the door there wasn't locked, too.  Fortunately it wasn't and I was able to make my escape.
Click HERE to continue the adventure in Thailand.
•••••••••••••••••••••••••••••••••••••••
For you overachievers here are the Ebird checklists for that portion of our trip:
https://ebird.org/checklist/S65353383
https://ebird.org/checklist/S65353363
https://ebird.org/checklist/S65353386
https://ebird.org/checklist/S65353389
•••••••••••••••••••••••••••••••••••••••
Glad you found GreatBirdPics.com.  Check out the site before you leave: see the Latest Pics uploaded by our members or read the About GPB to find out more about the site.  You are welcome to join if you enjoy bird photography.