March 5, 2020    Our Last Full Day of Thailand Birding
This is Day 18 of a 19-day birding tour of Thailand; it was a private group arranged through Field Guides, adhering to their typical itinerary.  The pictures in this post are just some of the many Thailand pictures I've uploaded to GreatBirdPic.com.   Check out the site before you leave: see the Latest Pics uploaded by our members or read the About GPB to find out more about the site.  You are welcome to join if you enjoy bird photography.  Click on an Bird picture to get more information about the shot.
Our last full day of birding in Thailand was a busy one as we went from place to place to place.  We started out the morning at the Mae Fa Luang Arboretum.  This was one of the few "cultivated" locations that we birded in; it had nice paths wandering through beautifully groomed gardens.  Here's a map of the arboretum and a shot of the grounds: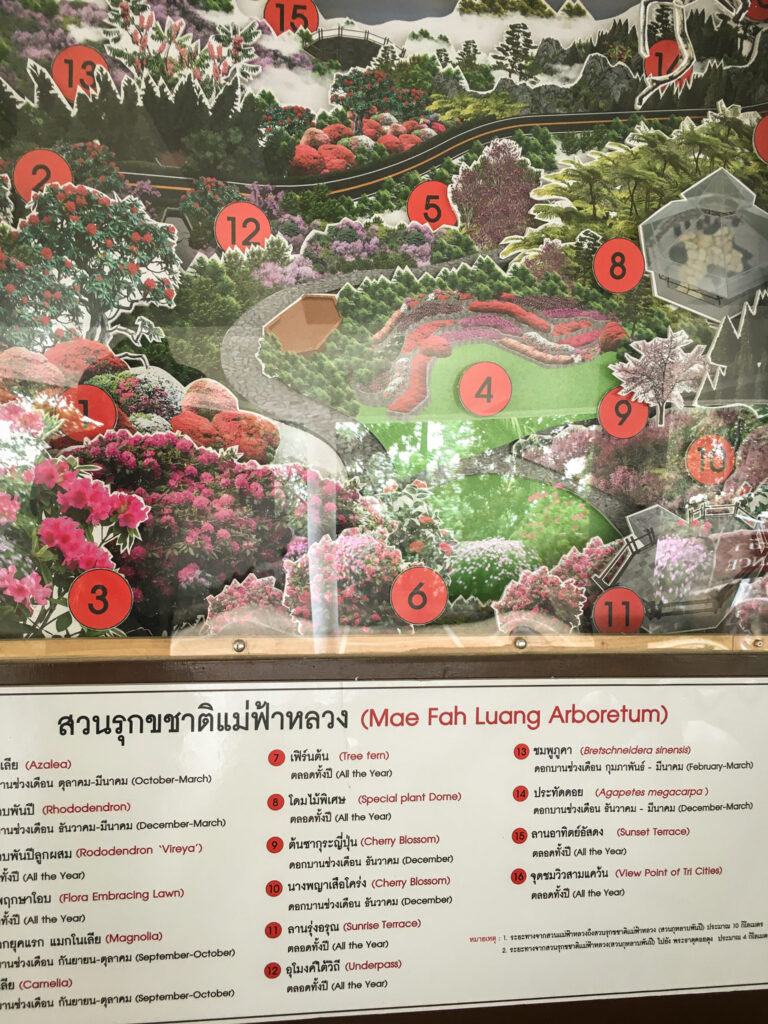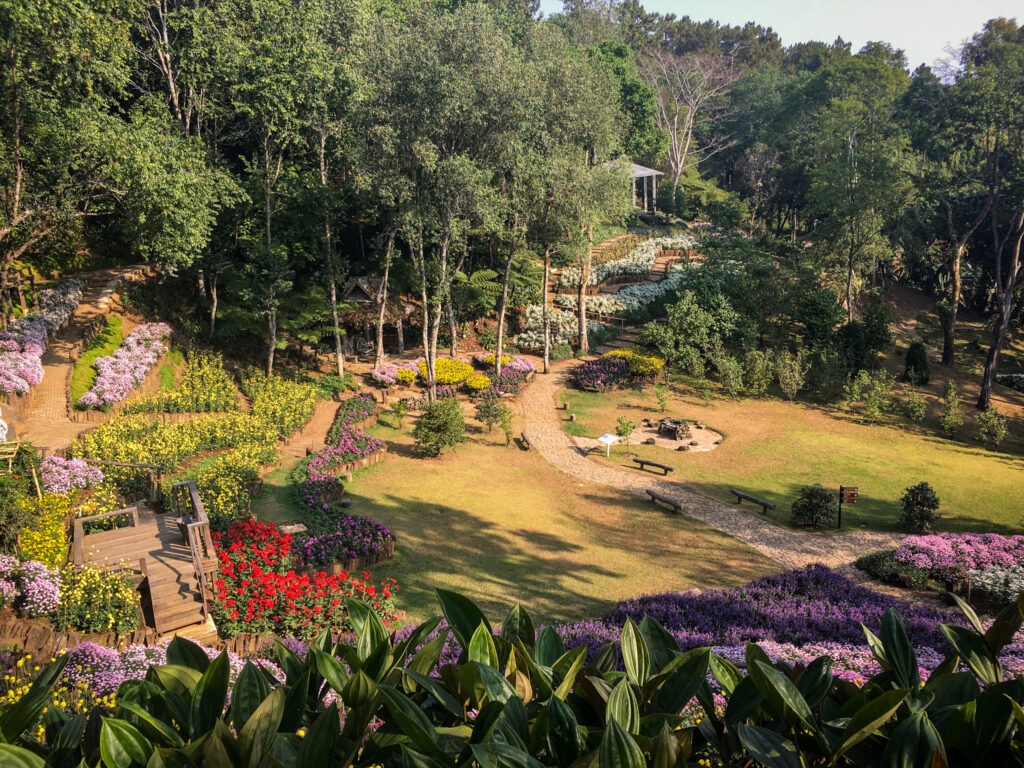 A very beautiful place to visit and home to several species of birds, some seen previously and others new to us.  A couple birds seen before were still just as beautiful.  First a  female Himalayan Bluetail (the males have a bright blue head and back):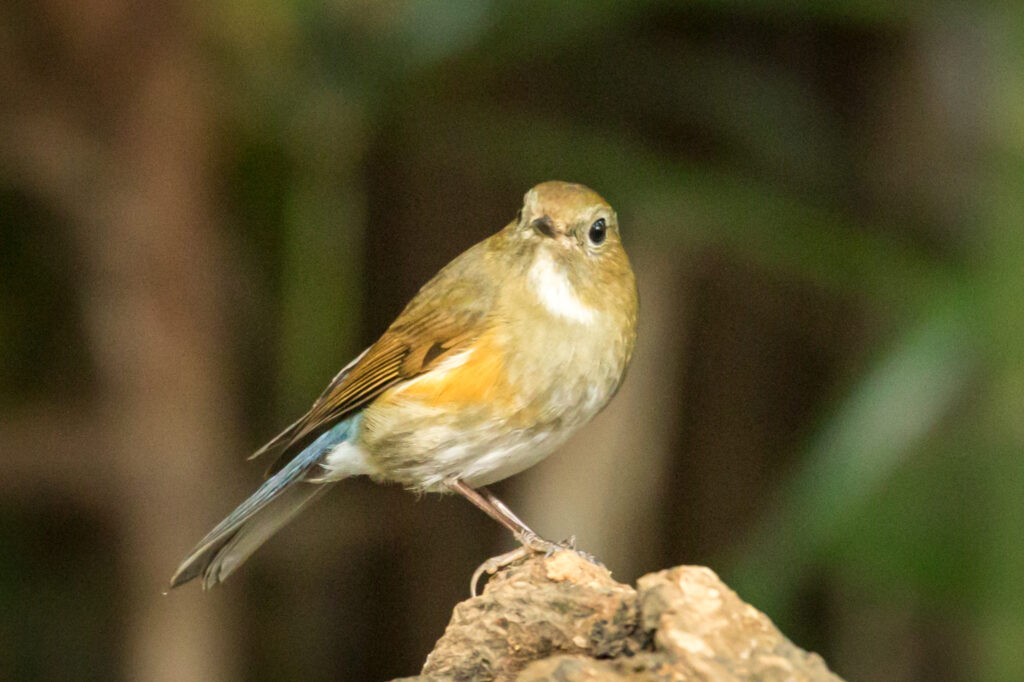 Also seen before was a Rufous-bellied Niltava.  Below is another female (we only saw females while in Thailand – the males may have moved on to their breeding grounds):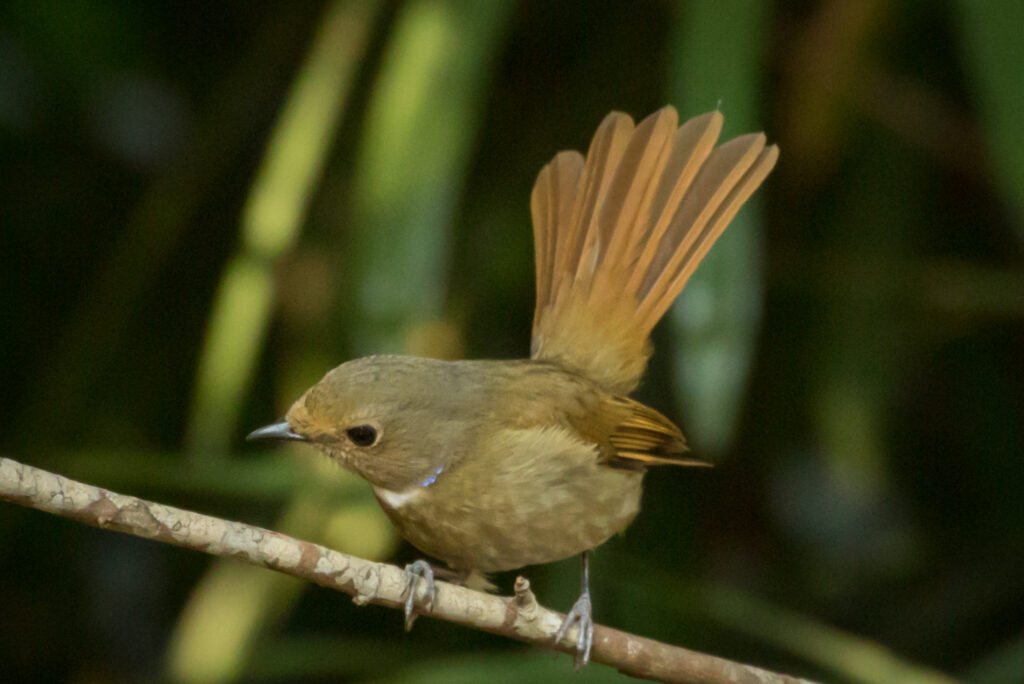 We did see some Lifers there including this Blue-fronted Redstart.  Another female here, with no male in sight: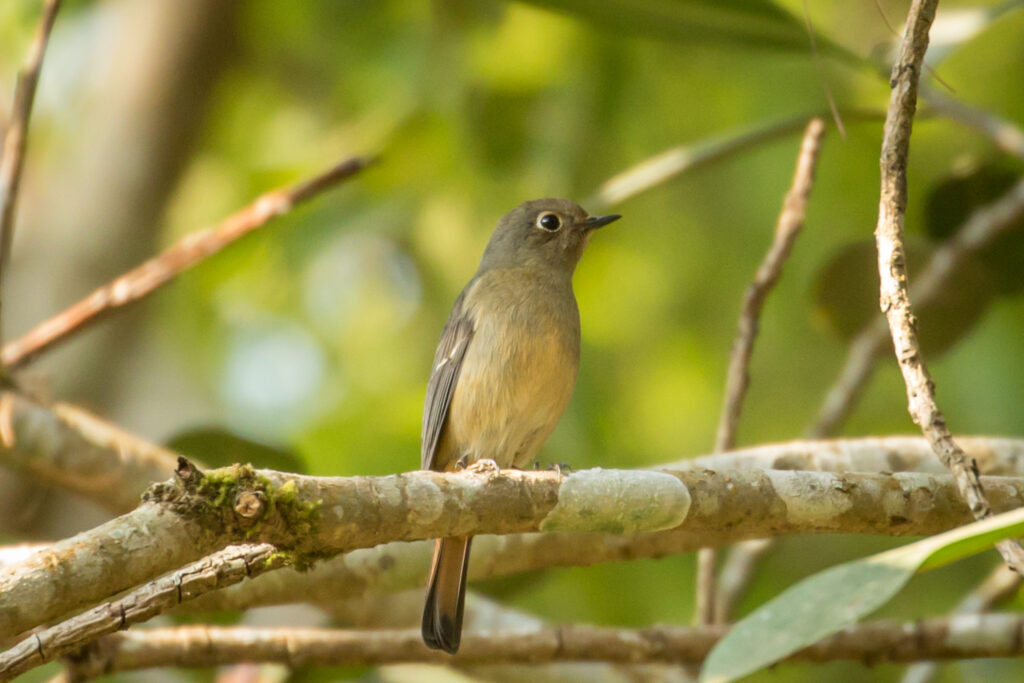 Next was one of the strangest birds we saw in Thailand.  It was sitting quietly on a limb, almost blending in with the rest of the tree.  This unusual looking bird is relatively rare with only about 350 eBird observations ever recorded (compare to the above Rufous-bellied Niltava above with about 7,500 observations).  This appears to be a male (females have a rusty coloration) and looks like it is covered with lichen to blend in with the tree.  First the whole bird then a closeup of its head: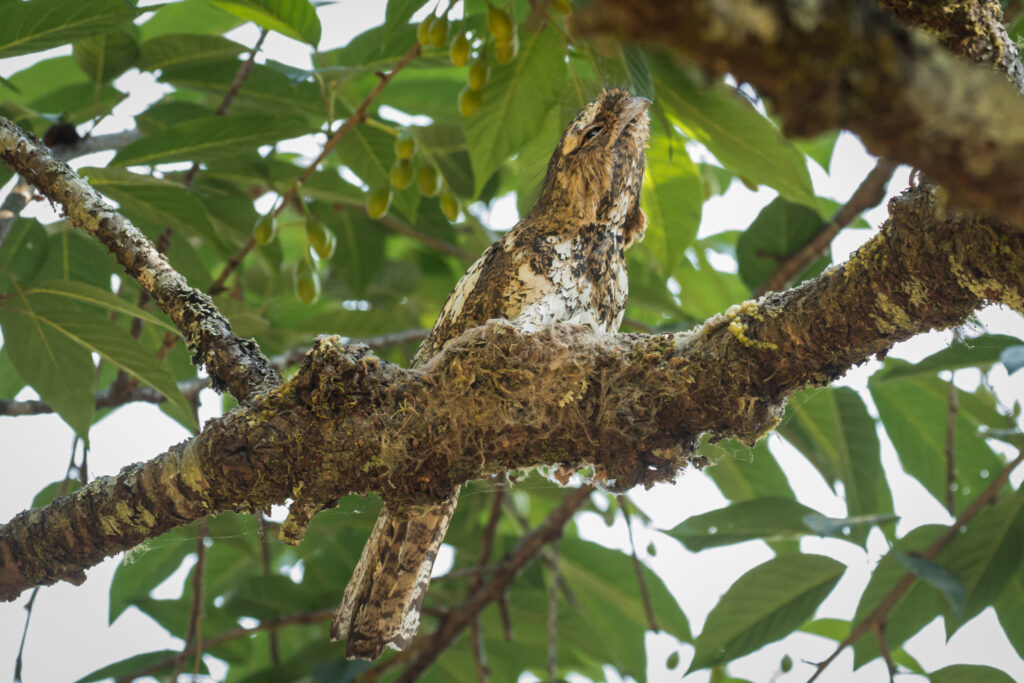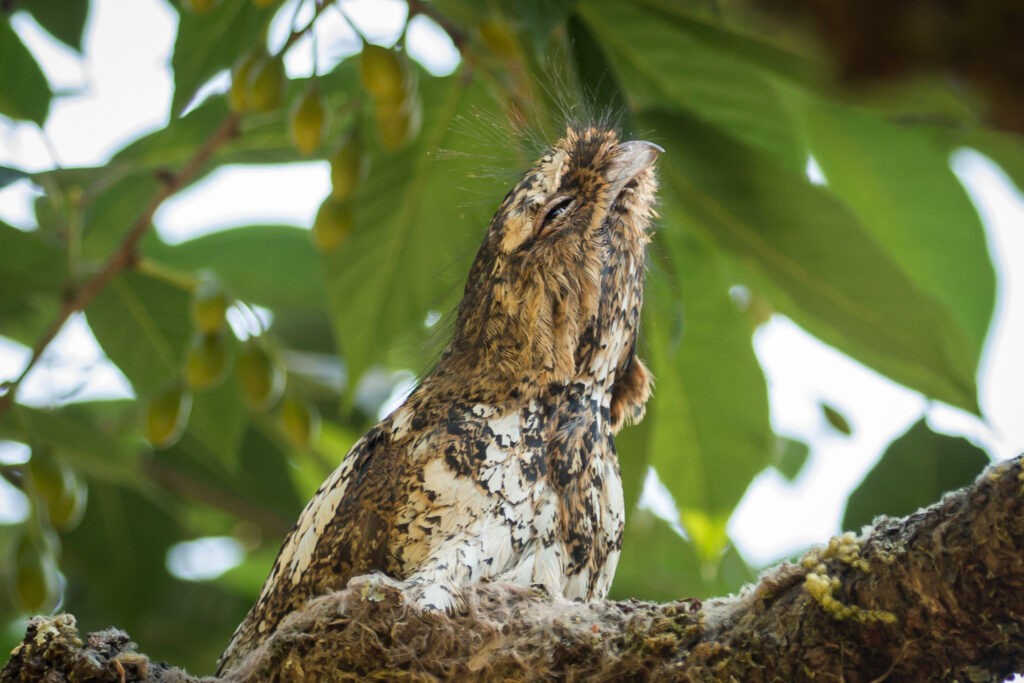 On the way out of the arboretum we spotted this Spotted Grosbeak.  Another male!: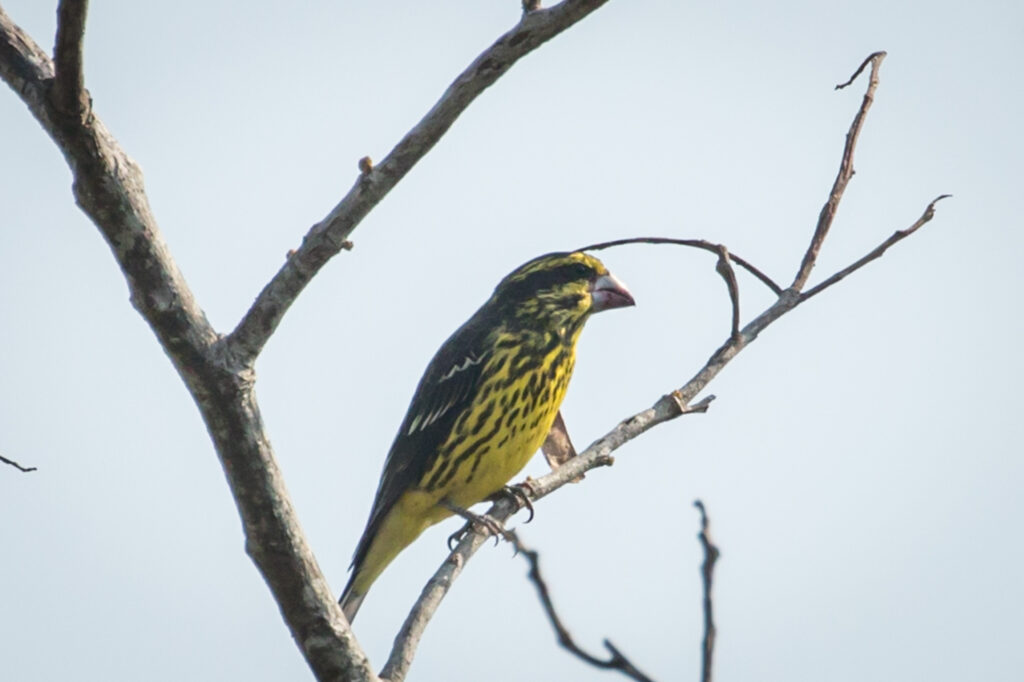 After enjoying this beautiful arboretum we piled back into the vans for a couple of hours to our hotel in Chaing Rai, on the banks of the Mekong River, which separates Thailand from Laos.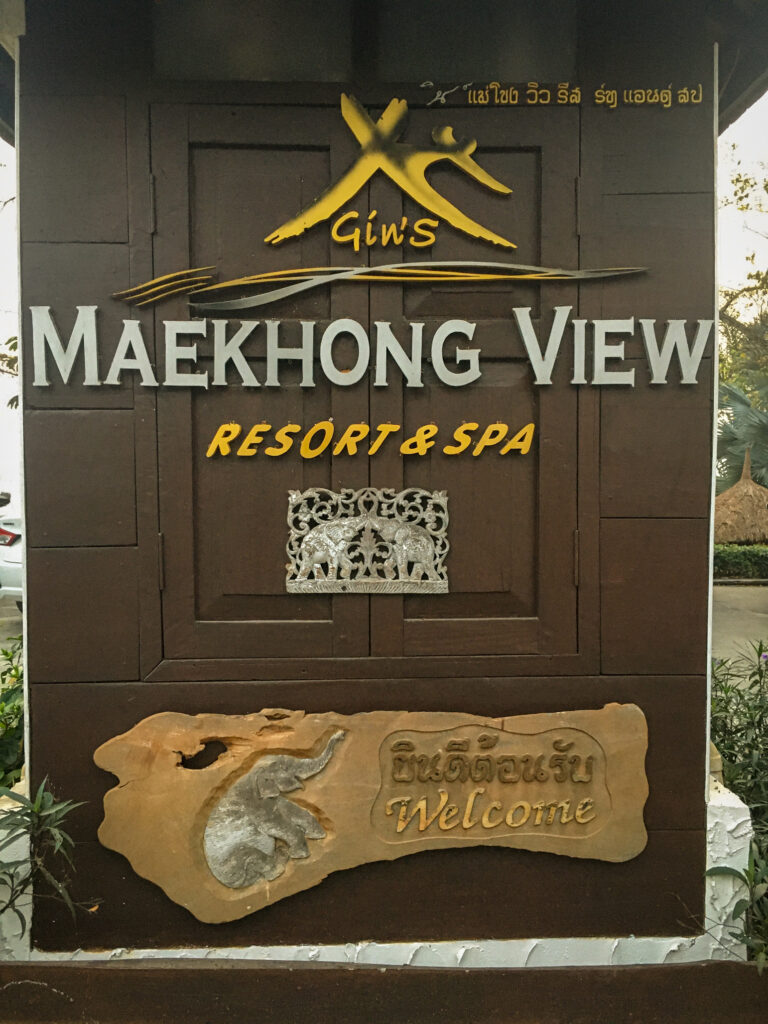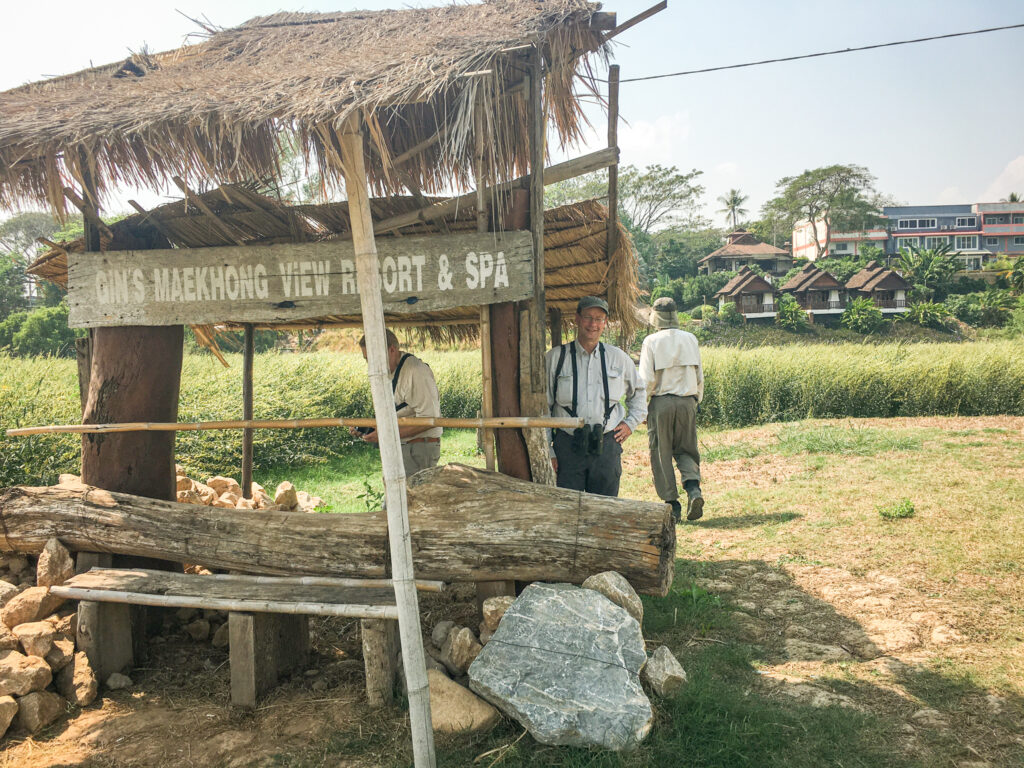 Alas, the river was quite wide at this point so I couldn't spot any birds to record as being in Laos.  Here you see the Mekong River and Laos in the distance.
We did go down by the river to spot birds on the Thai side, including these Ruddy Shelducks quite a way out there: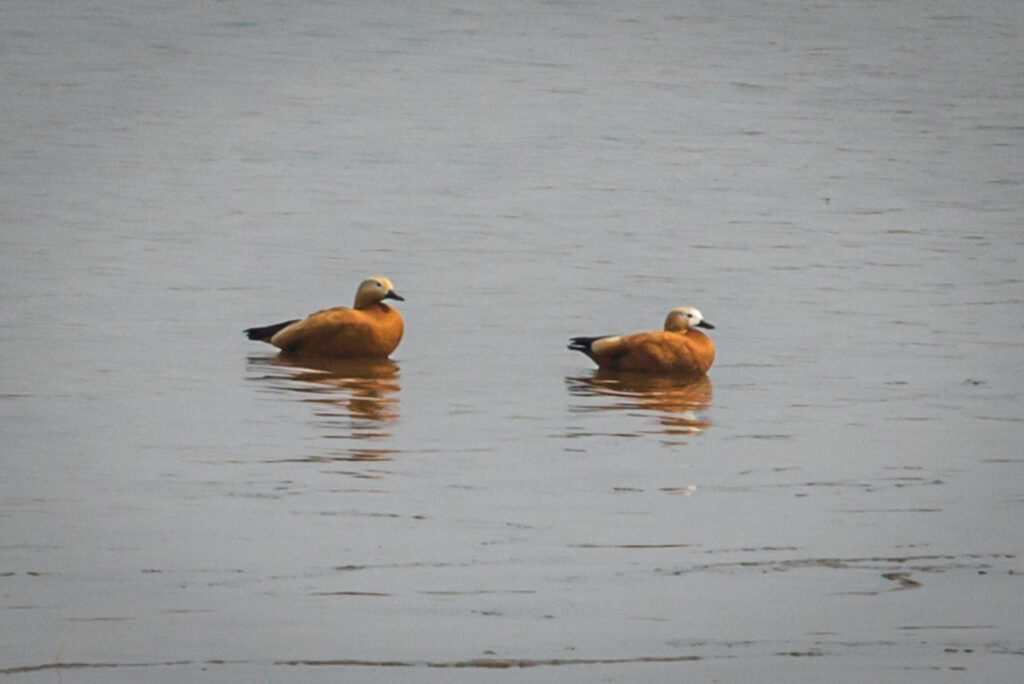 Just a little closer we saw two White Wagtails perched on some driftwood stuck on a sandbar.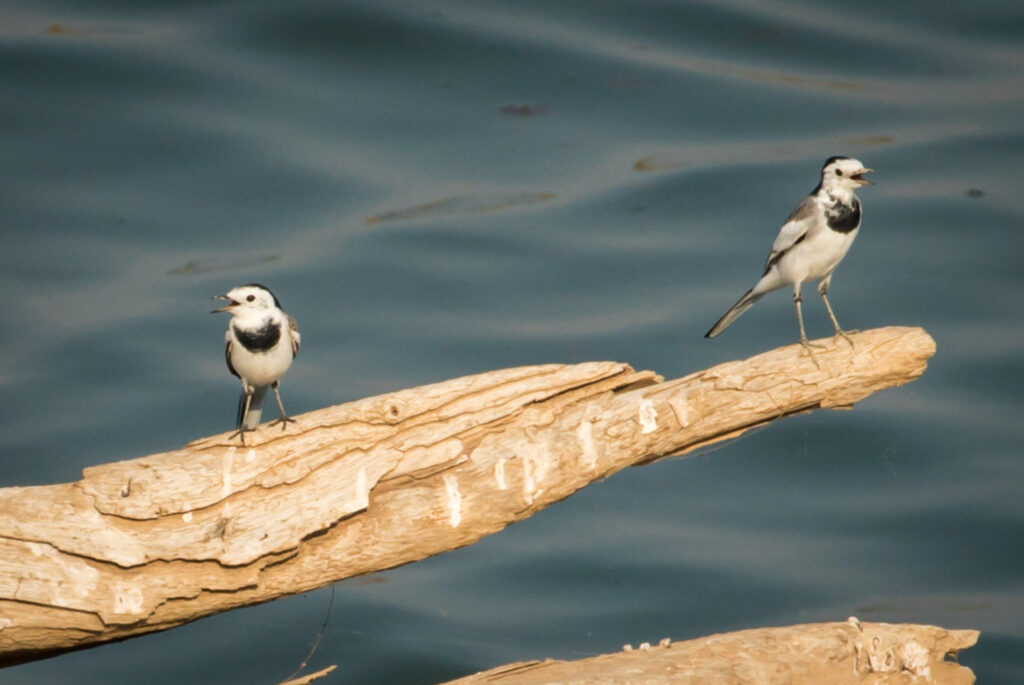 Just before sunset we arrived at Wiang Nong Lom a well-known bird viewing area with two types of birds nesting in the area.  We first noticed about 80 Gray-headed Swamphens flying and perching around the swamp plants and the wild hedges.  These were large, noisy birds that seemed to constantly be in motion as they searched for just the right place to roost for the night: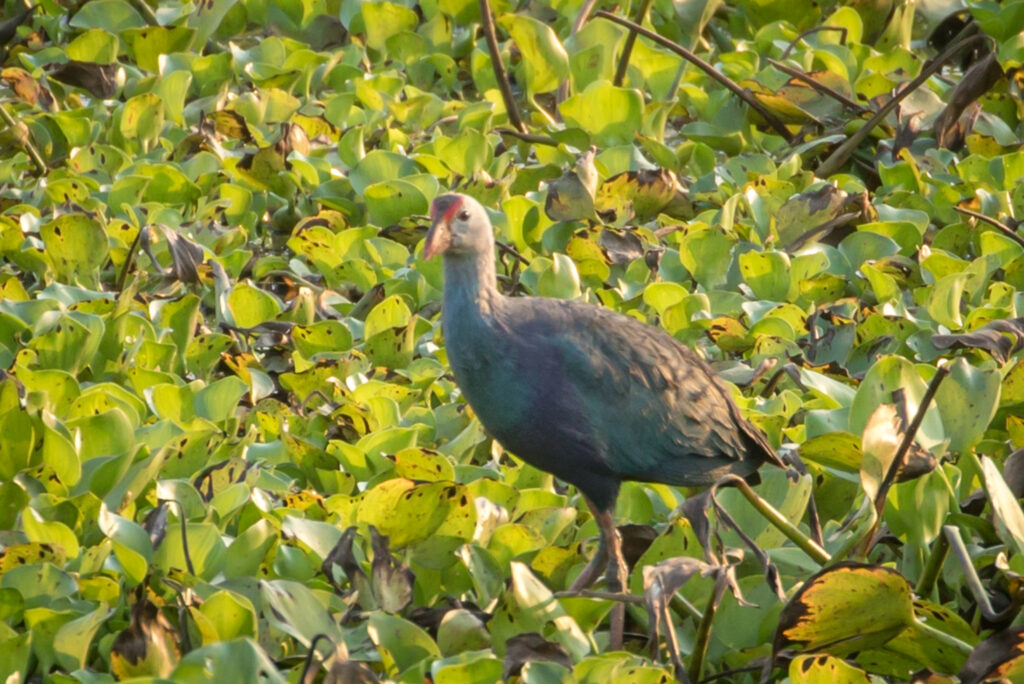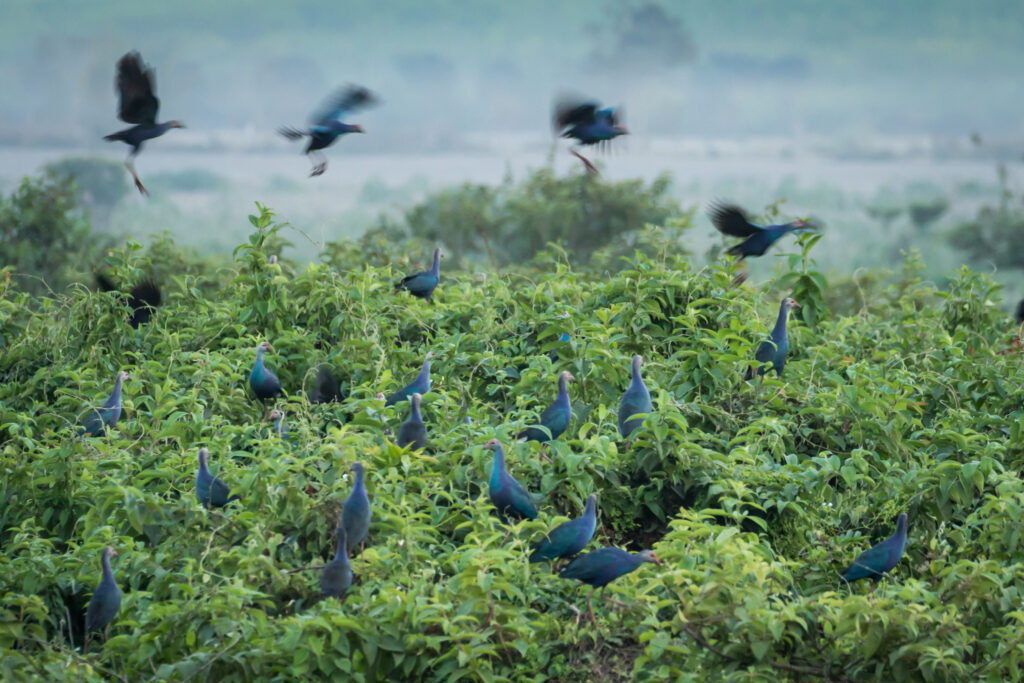 The other attraction was the two types of harriers (hawks) that came to roost in the same area.  I don't know how the swamphens could have felt safe as we watched  about 45 Eastern Marsh Harriers and 30 Pied Harriers come circling overhead and then found a limb below to spend the night on.  Most of the time, once they descended, they disappeared in the brush out 300-500 yards away from us.  Unfortunately by then the sun had set and it was impossible to get pictures of them.
We got back to our hotel well after dark for a late dinner and then had to start packing up for our way home the next night.  We did more birding that very last day before wrapping things up, which you can read about HERE.
•••••••••••••••••••••••••••••••••••••••
For you overachievers here are the Ebird checklists for that portion of our trip:
https://ebird.org/checklist/S65448749
https://ebird.org/checklist/S65448999
https://ebird.org/checklist/S65453467
https://ebird.org/checklist/S65453463
https://ebird.org/checklist/S65453469
•••••••••••••••••••••••••••••••••••••••
Glad you found GreatBirdPics.com.  Check out the site before you leave: see the Latest Pics uploaded by our members or read the About GPB to find out more about the site.  You are welcome to join if you enjoy bird photography.