February 19, 2020.   Overland Travel to the Kaeng Krachen National Park Area.
This is Day 3.4 of a 19-day birding tour of Thailand; it was a private group arranged through Field Guides, adhering to their typical itinerary.  The pictures in this post are just some of the many Thailand pictures I've uploaded to GreatBirdPic.com.   Check out the site before you leave: see the Latest Pics uploaded by our members or read the About GPB to find out more about the site.  You are welcome to join if you enjoy bird photography.
After our lunch we drove off in a South-easterly direction, gently curving around the Thailand sea.  We made two stops along the way in Amphoe Mueang.  One stop was a large, flat meadow used for grazing cattle.  As we turned into the area we were greeted by a beautiful Painted stork sitting near a watering hole used for the cattle.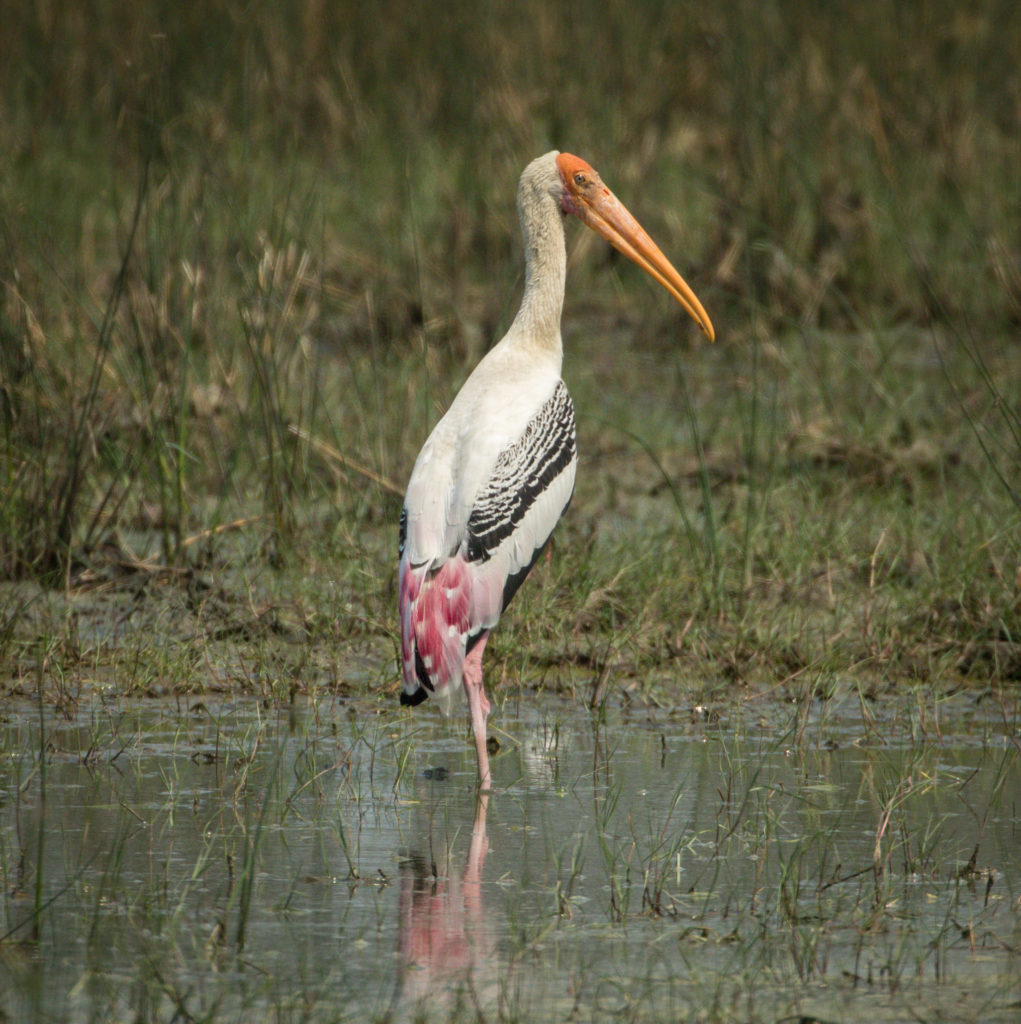 As we exited our vans we noticed several of these beautiful and graceful birds circling overhead.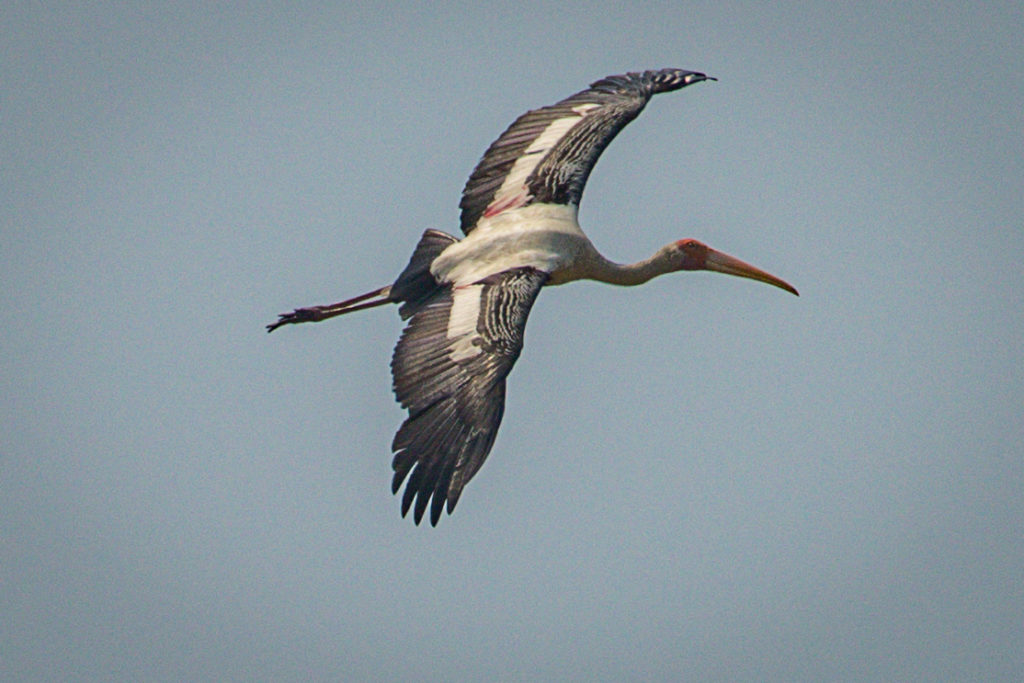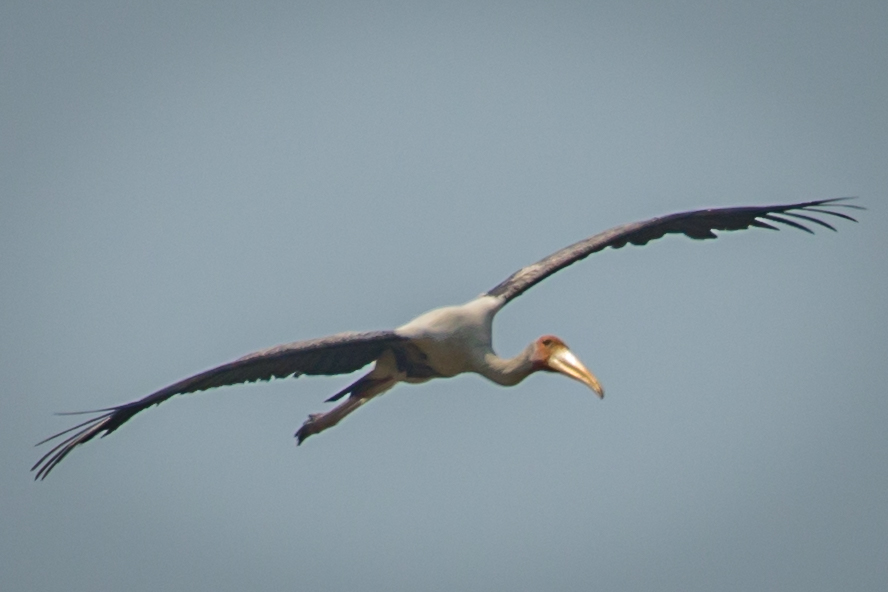 Nearby, standing on a little mound in the middle of the field was an Asian Openbill.  This is a small stork that we found throughout Thailand.  If you look closely you'll see the gap between the upper and lower bill.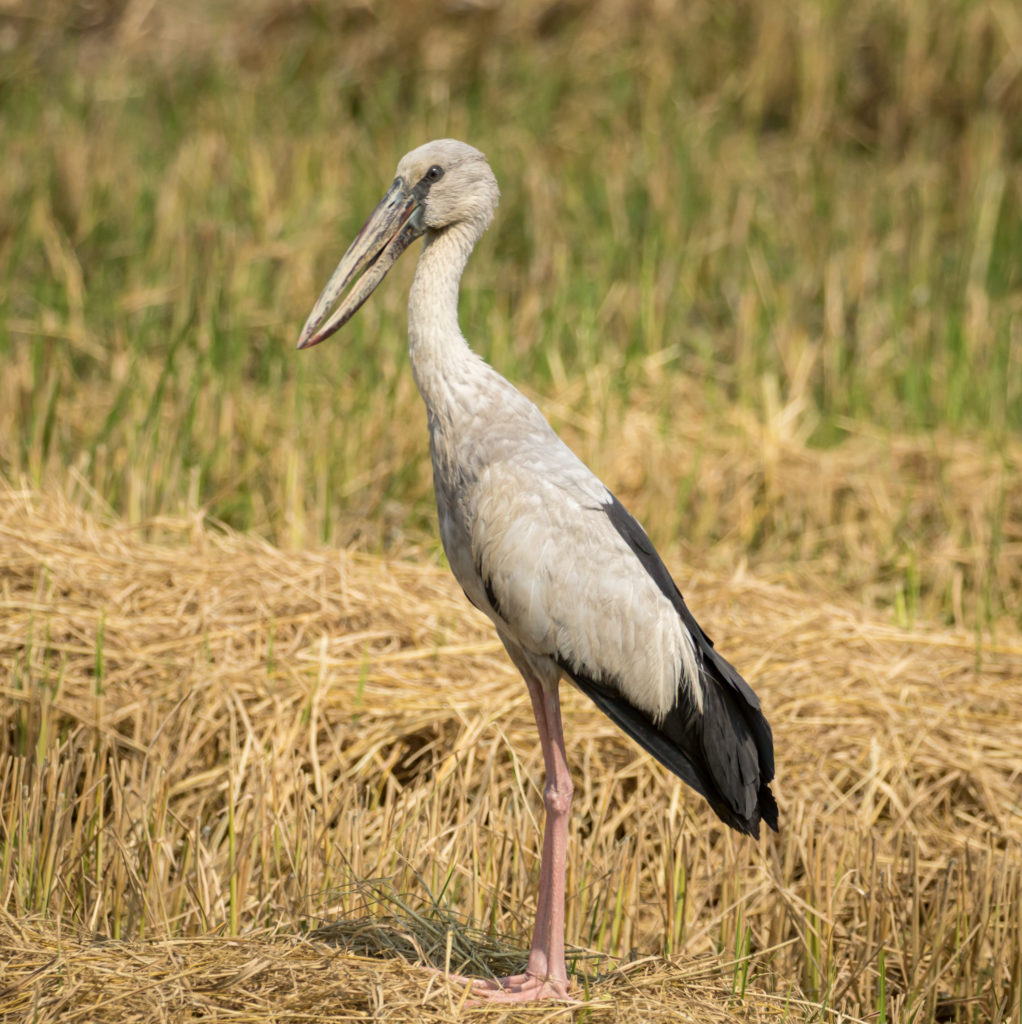 We saw some other beautiful little birds like the Chestnut Munia and Red Avadavat but alas they were impossible to photograph.  One bird we did see among the cattle was … wait for it … Cattle Egret!  A small egret species that can be found across the world.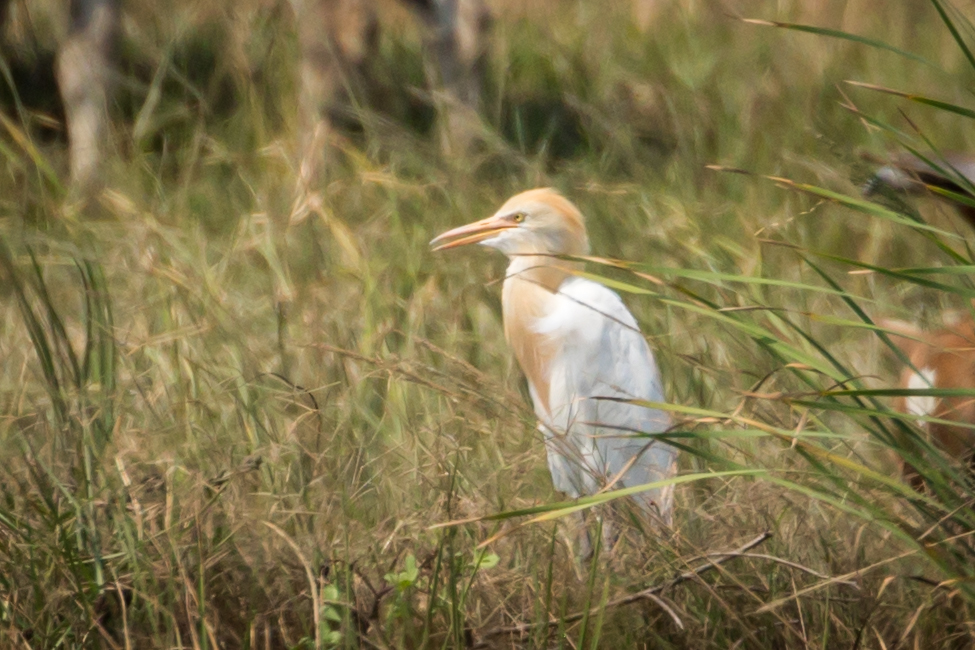 Of course I had to get a shot of a Cattle Egret with cattle: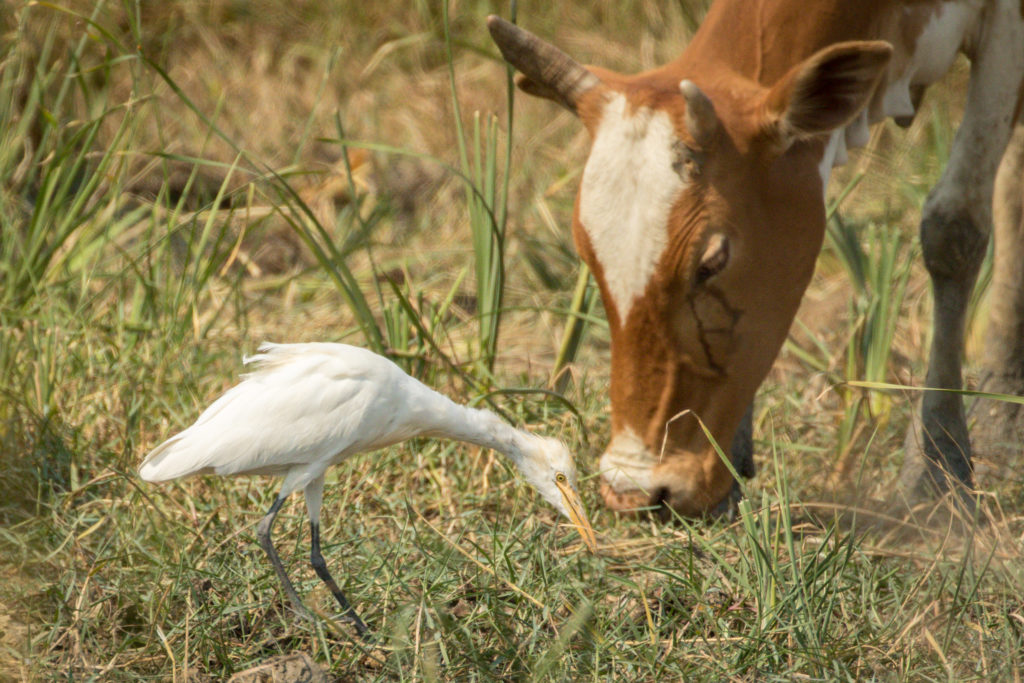 We hopped back into the van for a ride to our lodging for the next three nights, the Kanyapha Resort.  This place was a huge development – that didn't make it.  Roads were laid out, model homes were built, a golf course was created but for some reason the people never bought into it.  Our lodging was a guest cabin with two beds with clean but threadbare sheets and blankets.  No hot water in the shower (if you wanted hot water you had to stand in the tub and hose yourself off).  We arrived here shortly before sunset and as soon as we loaded our luggage into our cabins several of us set off to explore and seek out new birds.  We were quickly rewarded with a far-off sighting of an Eurasian Hoopoe.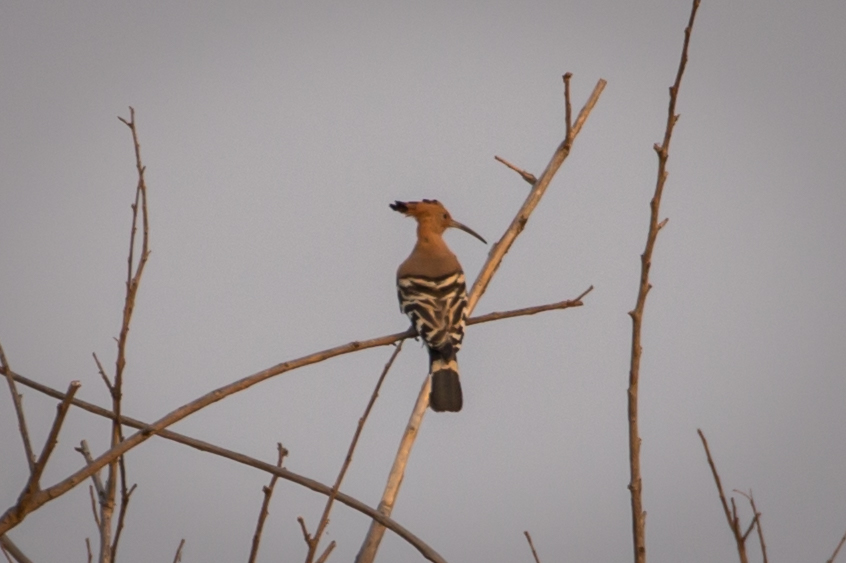 We were headed back to dinner when we spotted this Little Grebe in a retention pond on the grounds.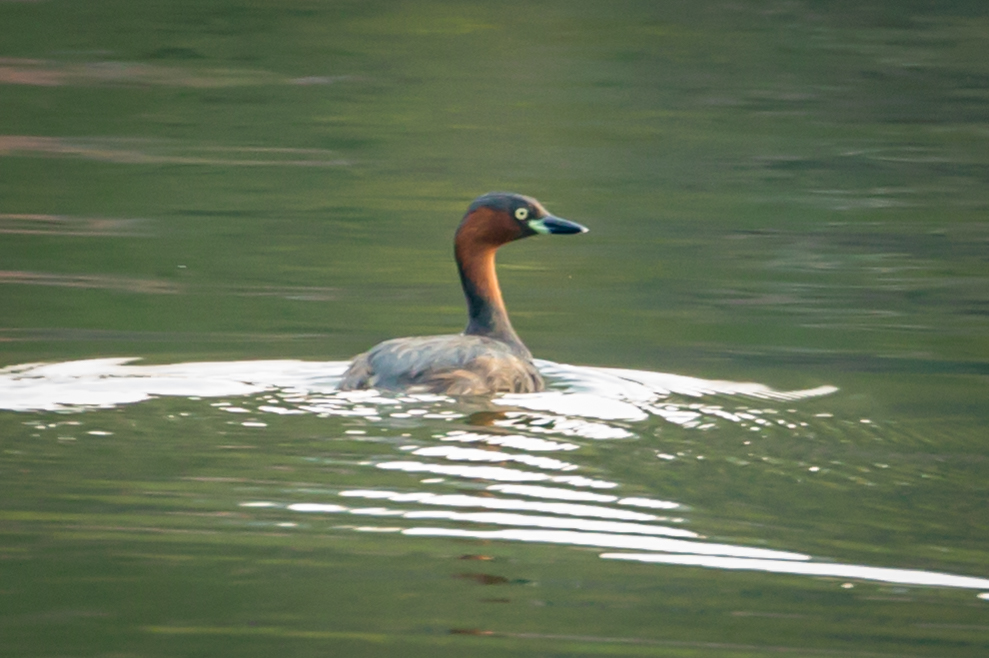 Sitting on picnic tables under a canopy we completed our Field Checklist for the day and then discussed our next three days exploring the birds in Kaeng Krachan National Park over dinner.  We turned in early so we could arrive at the National Park just as it opened.  To go on to Day 4 click HERE.
•••••••••••••••••••••••••••••••••••••
For you over-achievers, below are the links to the Ebird Checklists we completed at each stop.  They contain a complete list of all the birds seen and some pictures that were not displayed here.  Clicking on the name of any species will take you to its Ebird file, which includes some facts and pictures.
https://ebird.org/checklist/S64796213
https://ebird.org/checklist/S64742050