The response to Xwinger's $100 Photo Contest challenge has been terrific!  At least 120 pictures have been entered in the contest and each and every one of them is special.  Now Xwinger and I just have to narrow it down to one…
Because almost all of the recent posts are eligible for the contest I won't feature any of them today, but that leaves very few non-eating bird pics to choose from.  Here are a couple:
JamesD captured several pictures of Turkey Vultures on and around power line towers.  Here's one of those black creatures coming in for a landing.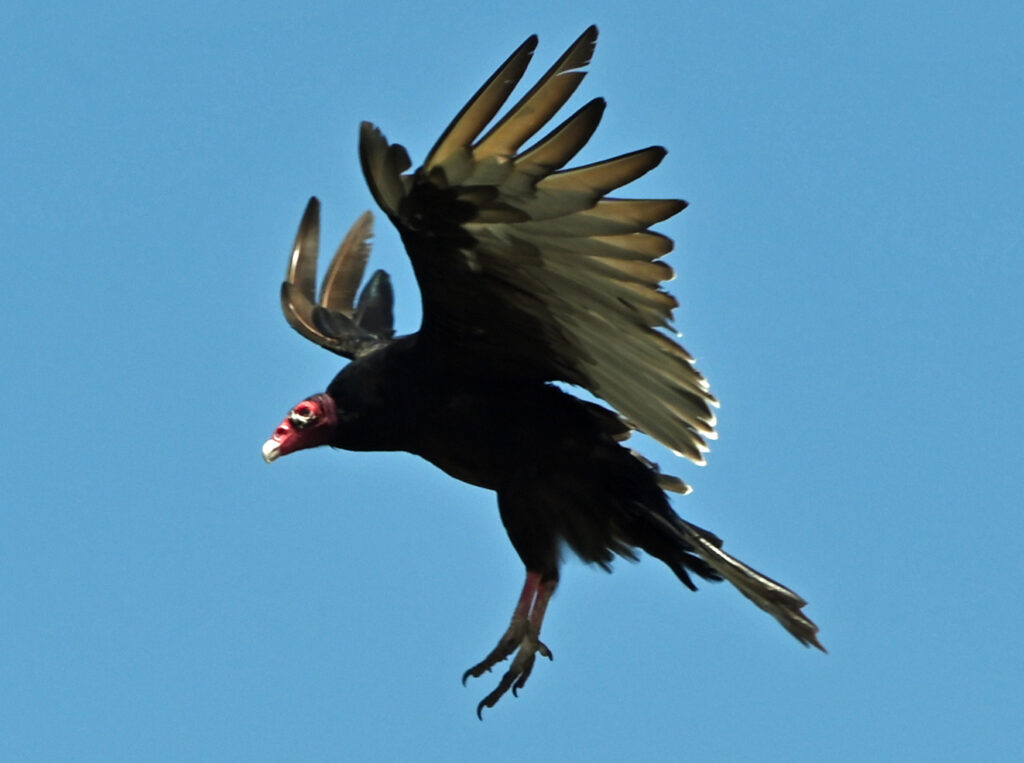 Asteinmann captured a Barred Owl deep in the woods.  Partially obscured by vines, it's amazing he attained focus on the bird.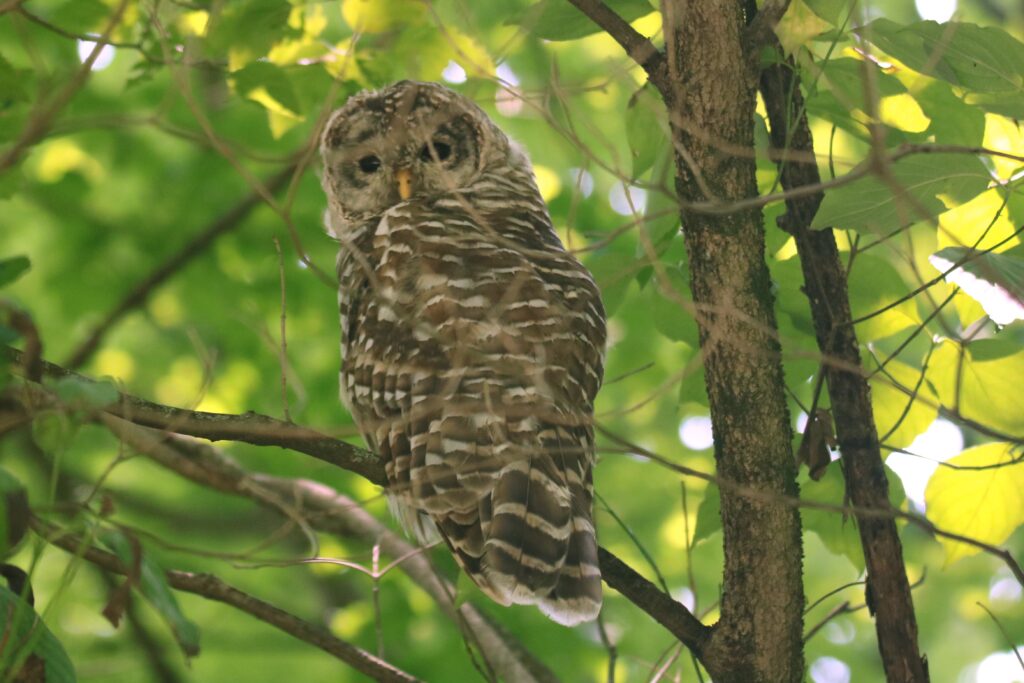 Here's a beautiful composition submitted by BajaDreamer of a female Baltimore Oriole taken in Costa Rica.  Notice the nice wide frame around the bird to give us a look at the habitat.  GreatBirdPic!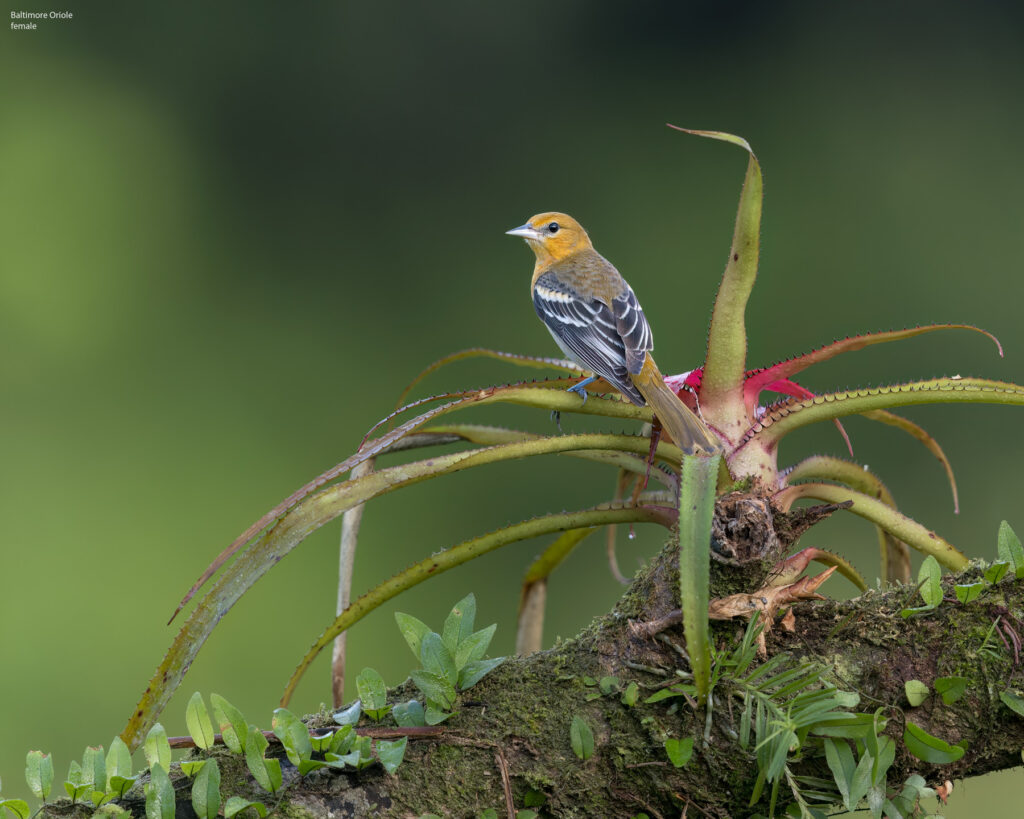 ---
If you enjoy seeing beautiful pictures of birds from around the world and reading about them Click Here to sign up for our mailing list.  Members can post their own GreatBirdPics and learn more about bird photography techniques.