About the Horned Lark
The Horned Lark is a sparrow-sized bird that can be found throughout North America.  At times the male will exhibit "horns" on either side of its head – the horns are actually feathers that stand above the level of its head.  Its breeding grounds extend up to the Arctic Circle and they can be found year-round all the way down into Mexico.  Horned Larks pair up in breeding season but once outside of that time large flocks of them can be found.  They prefer open barren areas to live – In the Illinois area I see them most frequently on the side of lonely country roads in the middle of winter.  During these times Horned Larks will mix in with Lapland Longspurs, Juncos and Tree Sparrows.  Information courtesy of Cornell's AllAboutBirds website.  Click on any of the pictures of Horned Larks (all males) below to see more information about the shot.  All pics are copyrighted by Mike Warner unless otherwise noted.
Horned Lark Picture Gallery
Above Photo by bobbyl41. Taken in North Carolina.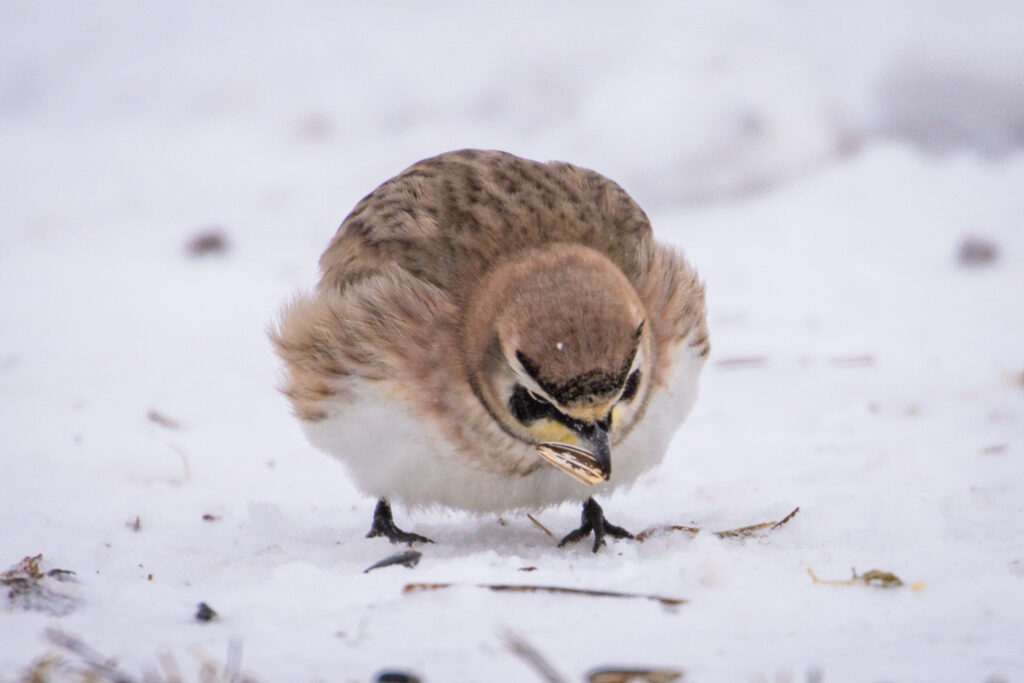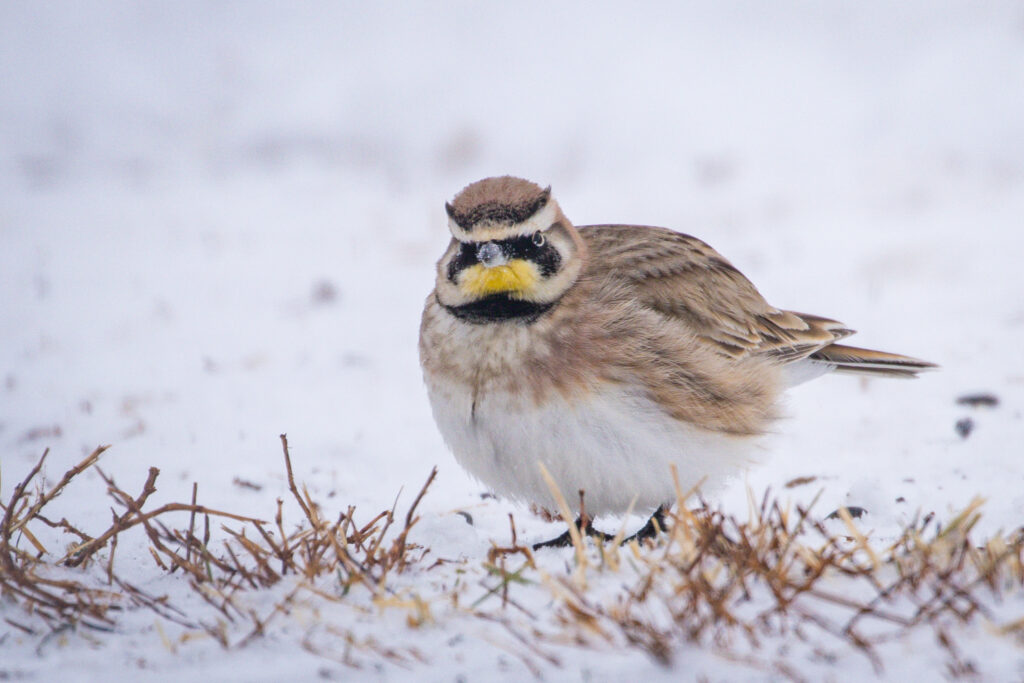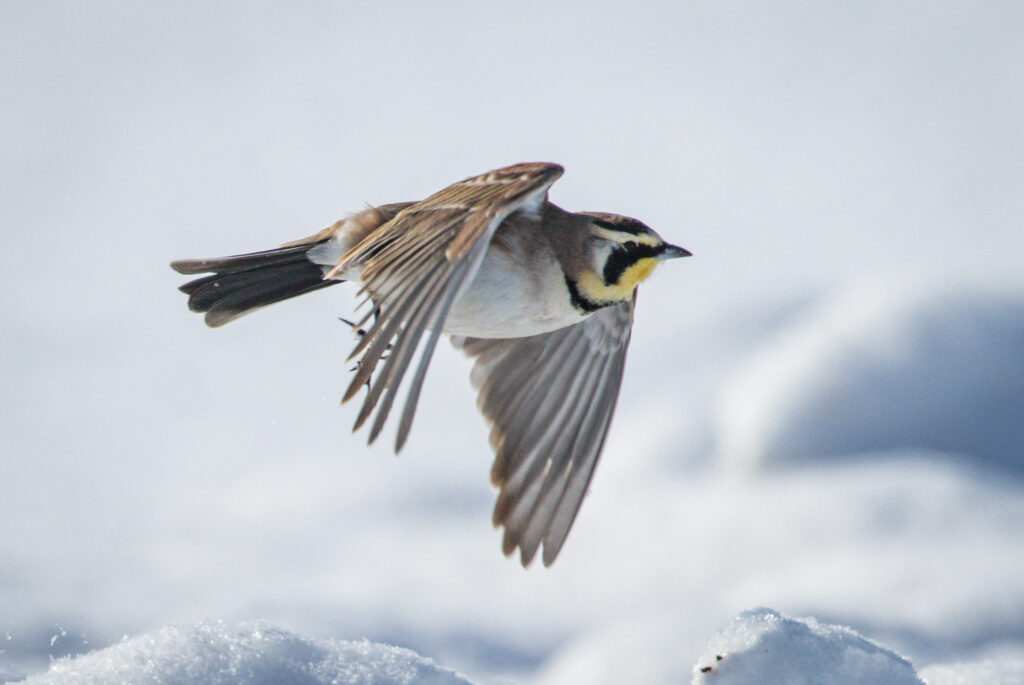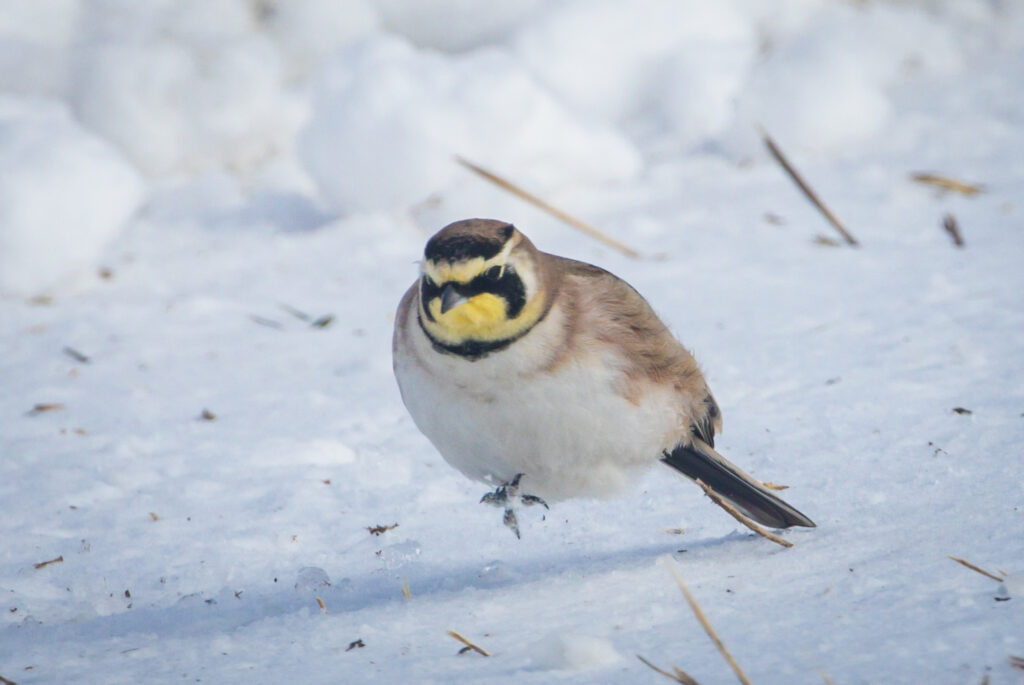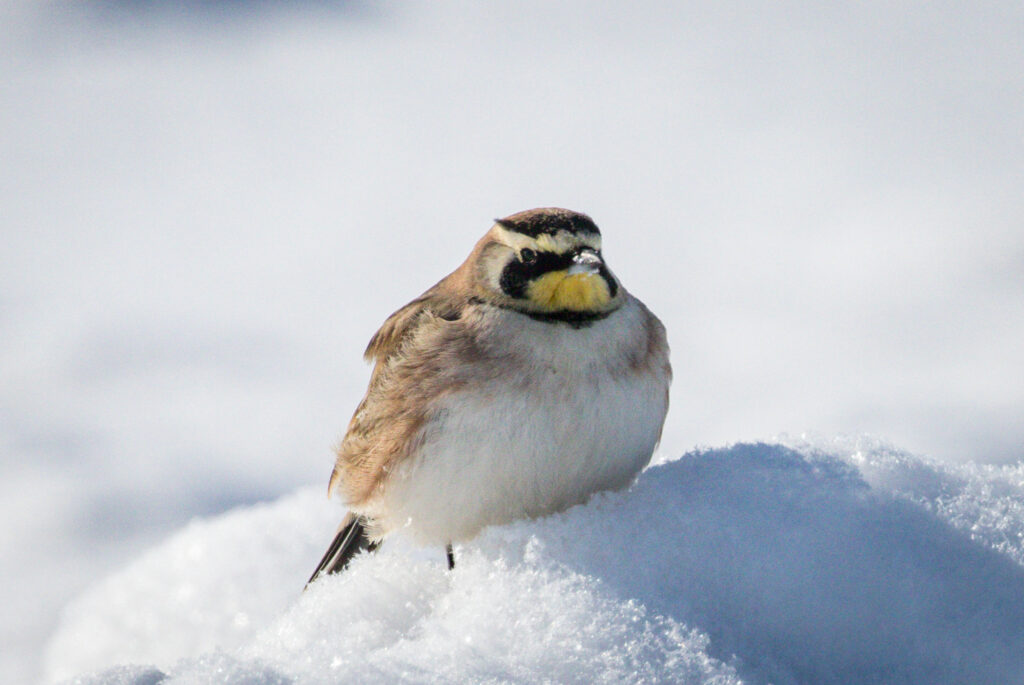 Most of these pictures were taken from inside of a car in zero degree temperatures.  If you'd like to read how to take pictures of birds from a car in the winter click HERE.  The pictures taken of the Horned Larks in the snow required some special camera settings.  If you would like to learn how to set up your camera to take better pictures of birds in the snow click HERE.
---
If you would like to learn more about GreatBirdPics click HERE.  If you would like to post your own beautiful bird images on our site click HERE to become a member.