600,000 Sandhill Cranes Can't Be Wrong!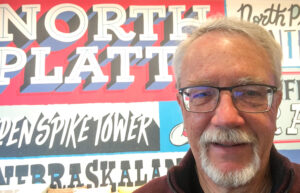 As we were planning a mid-March visit to the grandkids in Des Moines, IA it dawned on us that since we were going to be half way there, we might as well just keep going west to North Platte, Nebraska.  Why?  One of the "must see" birding sights in North America is the Sandhill Crane Migration on the Platte River in Nebraska.  It is estimated that between 500,00-600,000 cranes stop there every spring.  So the plans were set – after a four hour drive from Chicago to Des Moines we would drive an additional 6 hours to North Platte.
As you can see on the map below North Plate is right on I-80 by the Platte River.  Actually the town straddles the North Platte and South Platte rivers, which join up just east of town.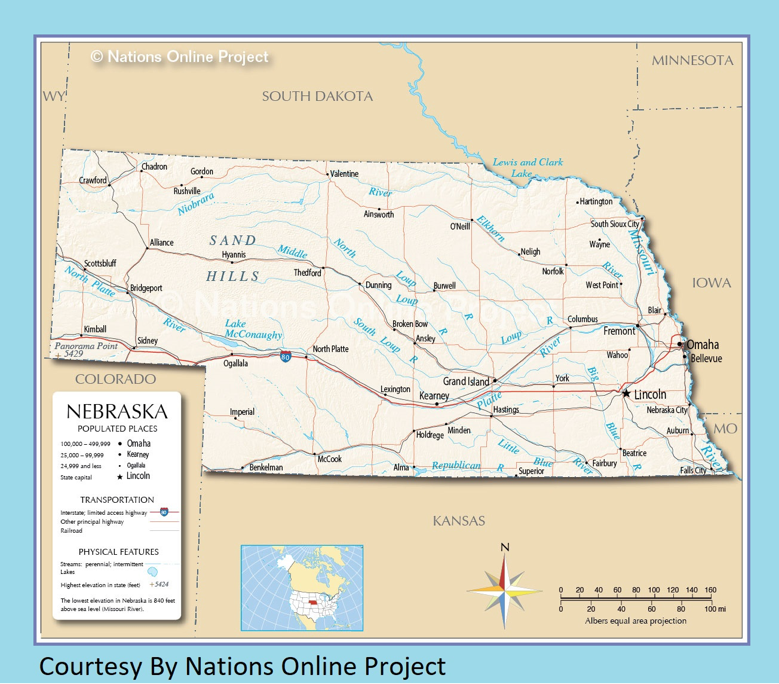 For thousands of years, the Platte River basin in Nebraska has been a migratory stop for hundreds of thousands of Sandhill Cranes each spring.  Take a look at this migratory map below (courtesy of eBird) to see one reason why: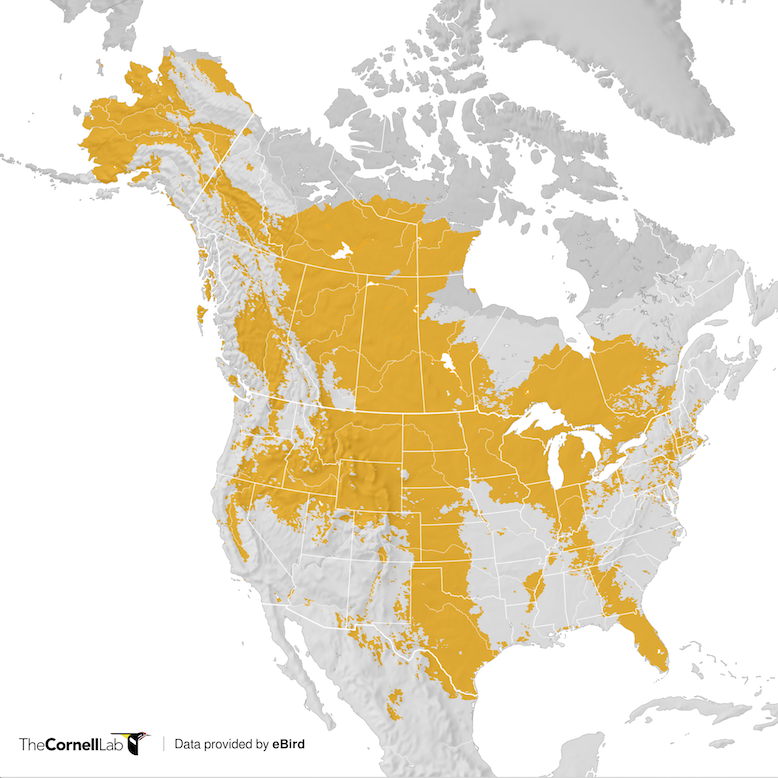 You can see that the migratory path for the Sandhills coming through Nebraska starts in Texas and extends up into northern Canada, all the way up to Alaska (some go all the way to Siberia).  Starting each February they leave Texas and fly north 1,200 miles to the Platte River – Nebraska is right along the way.
But why did they choose the Platte River basin?  As the sign below explains, before farmers arrived in the  area the Platte River was very wide and shallow and was surrounded by meadows.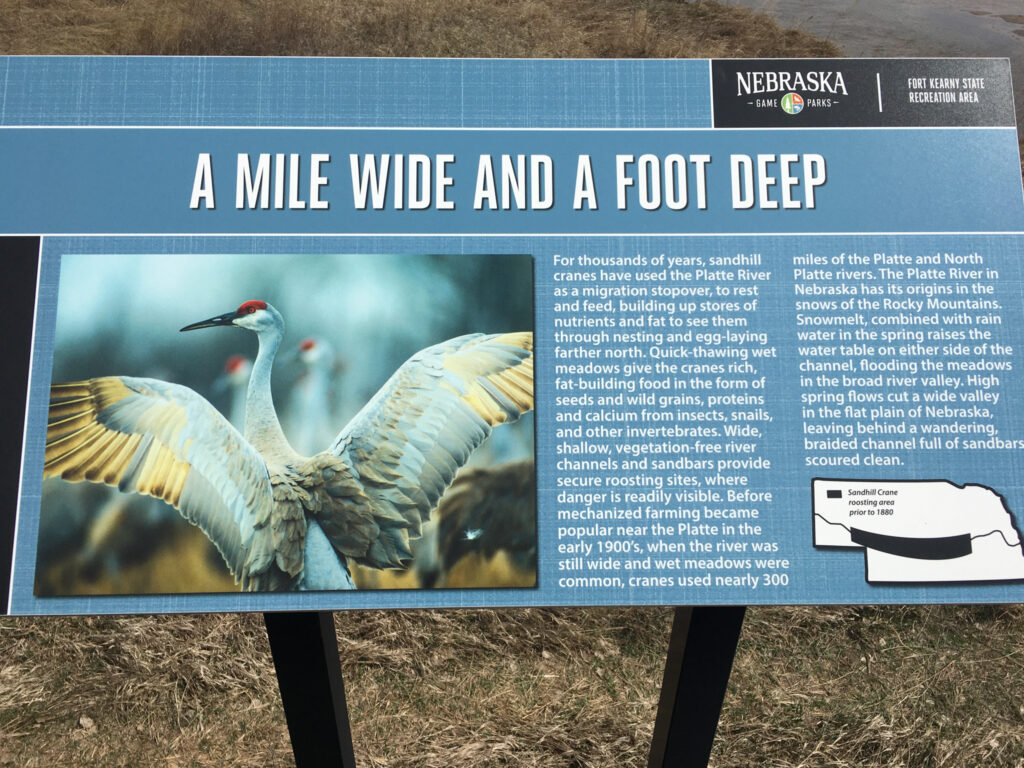 This made it an ideal spot for the cranes to stop-over during their migration.  The meadows allowed the cranes to feed on seeds, , tubers, grubs and other invertebrates – they typically add on 15-20% more body fat while in Nebraska before continuing on their migratory path north.  Another reason why this is an ideal area is that the Platte River is rather shallow.  This makes it ideal for them to roost there during the evening; thousands of them gathered together in the water makes it easier for them to spot any approaching predators.
Today most of the meadows in the Platter River basin have been turned into agricultural fields.  As we drove around during the daytime almost every cornfield contained a group of Sandhill Cranes – sometimes 5, sometimes 5,000!  No other fields would do – just cornfields!
So North Platte was the place to be in mid-March and this is the first of a series of posts about birding the area.  The next post will be on observing the Sandhill Cranes coming to roost on the river at night.  Then I will describe what we saw as we drove around the area, including some other interesting birds.  Finally, we took a tour (out to the middle of nowhere) to watch the Prairie Chickens dance.
Until the next time: Stay Safe!  Go Birding.  Take Pics.  Post Here.  Repeat.
Mike
---
If you would like to learn more about GreatBirdPics.com Click Here.  Members can post their own GreatBirdPics, comment on other's pics, and receive regular emails about bird photography.