Snow Goose Overview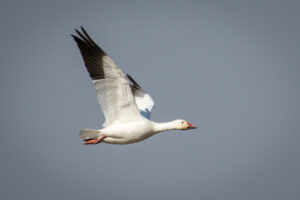 The Snow Goose is a medium-sized goose that migrates about 3,000 miles each year.  According to Cornell's All About Birds and Wikipedia the Snow Goose population is expanding rapidly, perhaps due to warming climate in their breeding grounds.  It is estimated that since the 1970s the east and west coast population has grown more than 300% and the central arctic population has grown by 2500%.  During non-breeding season they gather in large flocks, sometimes numbering as high as 100,000.  In fact the population of Snow Geese have grown so large Canadian and United States hunting regulations have been relaxed to reduce the population – about 400,000 are hunted each year.  It is feared that if the population continues to rapidly grow they will overgraze their breeding grounds.
Snow Geese can be found in two color variants, or morphs; the white (or "snow") and the blue-gray (or "blue").  The white morph is all white except some black on their primaries (wing).  Blue morphs are all blue-gray except for white on their head, neck, and tail.  Both morphs have a black tomia (cutting edges) along their bills making them appear to be grinning.
At one time the two morphs were considered separate species but have been combined into one as a result of genetic testing and interbreeding.  Snow Geese tend to select a mate of the same morph as their parents and then mate for life.     When we viewed a large flock of them in western Illinois along the Illinois River there were approximately 60% white morph and 40% blue.  This varies by area: white morphs predominate along the east coast and dark morphs gather on the Gulf of Mexico.
Snow Geese breed in the farthest reaches of the Arctic along the norther borders of Canada and Alaska.  During migration they can be found throughout both countries.  During non-breeding season they can be found along either coast of the United States and in south-central United States, extending down along the coastline of the Gulf of Mexico well into southern Mexico.
Snow Goose Images
Click on any image to see more information abut the shot.  All images are by Mike Warner unless otherwise noted.  All images copyrighted.
Snow Goose – White Morph

Snow Goose – Dark Morph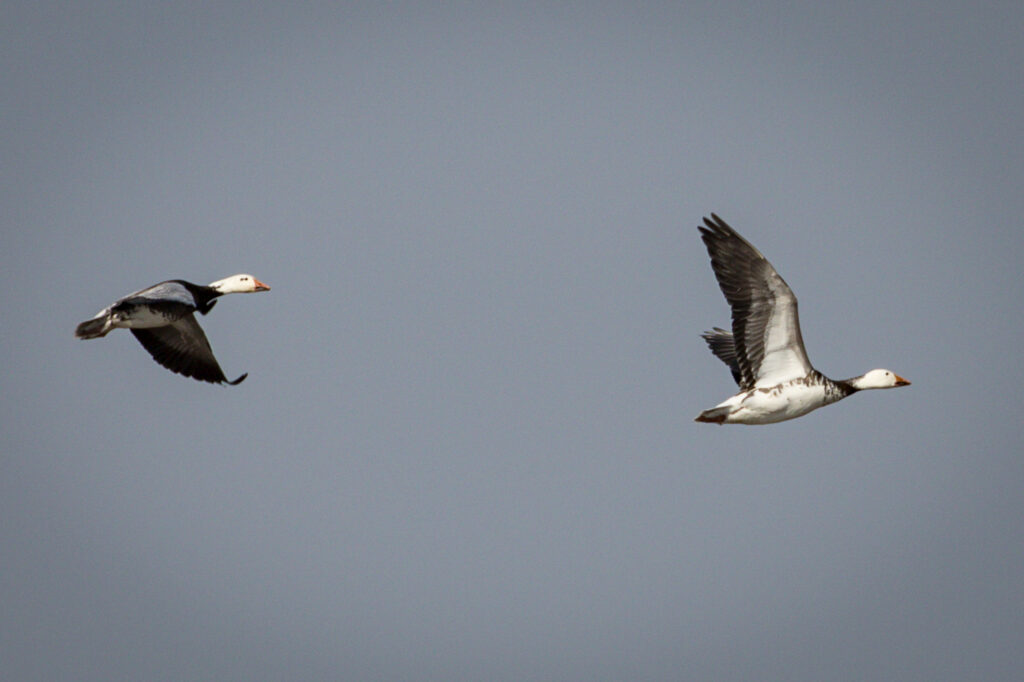 Snow Goose – Mixed Flocks
The pictures below were taken at Chautauqua and Emiquon NWRs.  They are of large flocks of Snow Geese found there.  If you would like to read more about this birding trip CLICK HERE.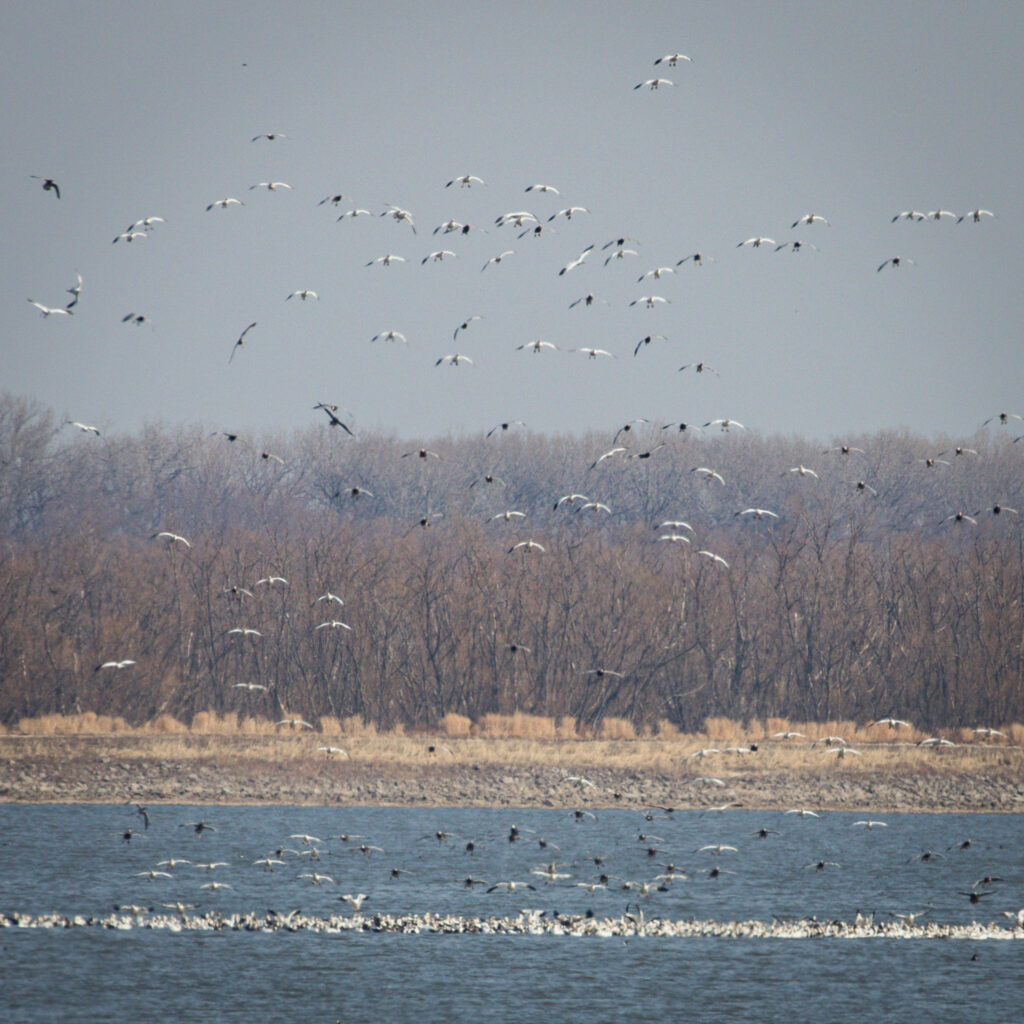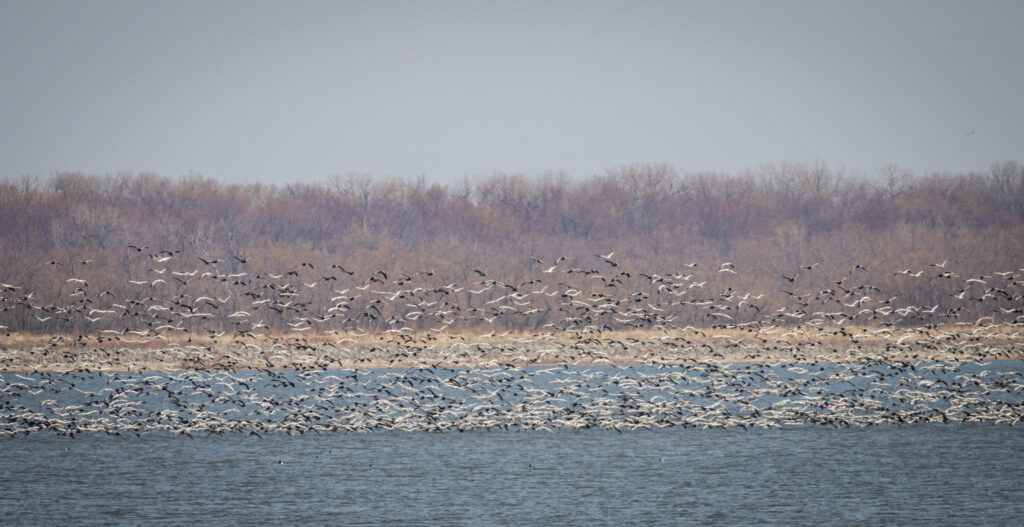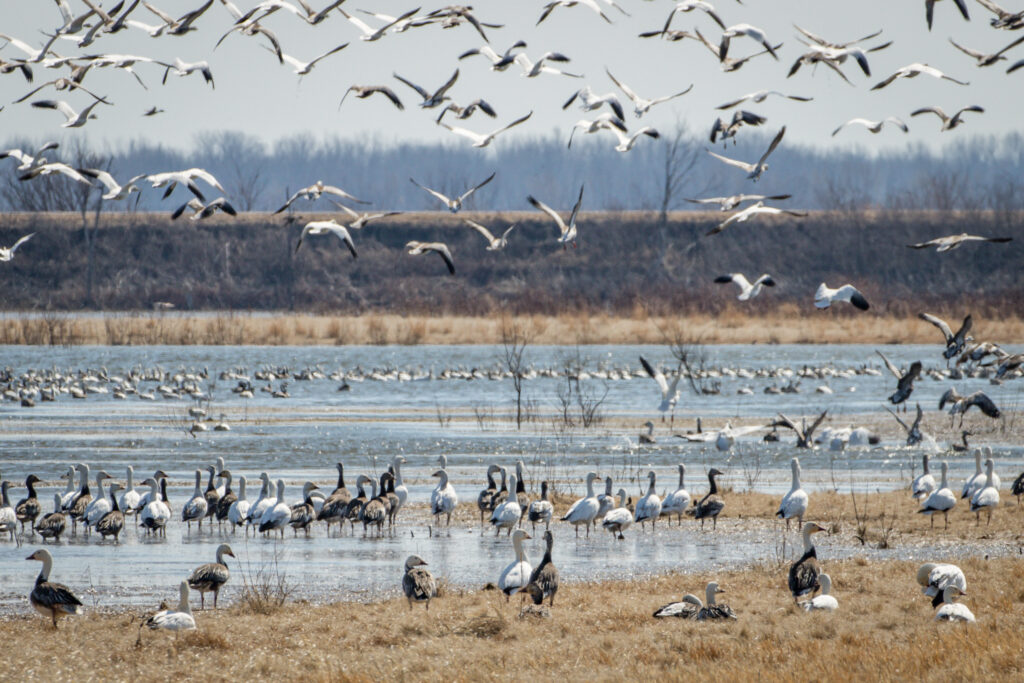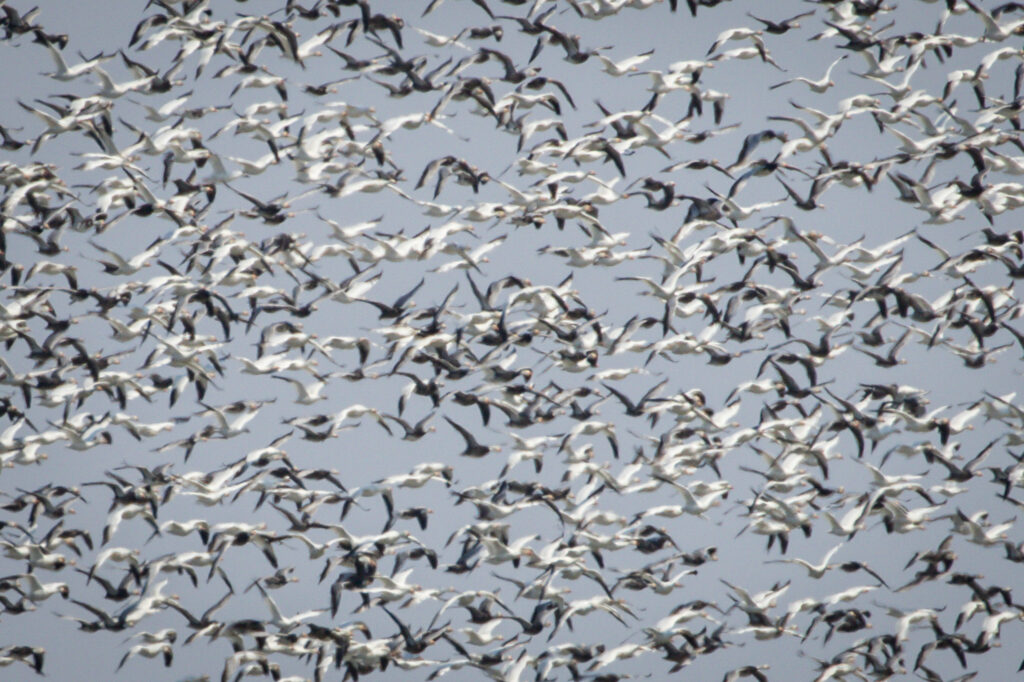 ---
If you would like to learn more about GreatBirdPics.com CLICK HERE.  As a member you can post your GreatBirdPics, comment on others' pics, and receive emails about bird photography.