February 19, 2020.   Early morning start at the salt fields in Liam Phat Bai.
This is Day 3.1 of a 19-day birding tour of Thailand; it was a private group arranged through Field Guides, adhering to their typical itinerary.  The pictures in this post are just some of the many Thailand pictures I've uploaded to GreatBirdPic.com.   Check out the site before you leave: see the Latest Pics uploaded by our members or read the About GPB to find out more about the site.  You are welcome to join if you enjoy bird photography.
Up before dawn (a familiar theme during the trip), a quick breakfast, and then off to another salt farming area, Leam Phak Bia.  We arrived just at dawn to see the sun rise over the salt fields.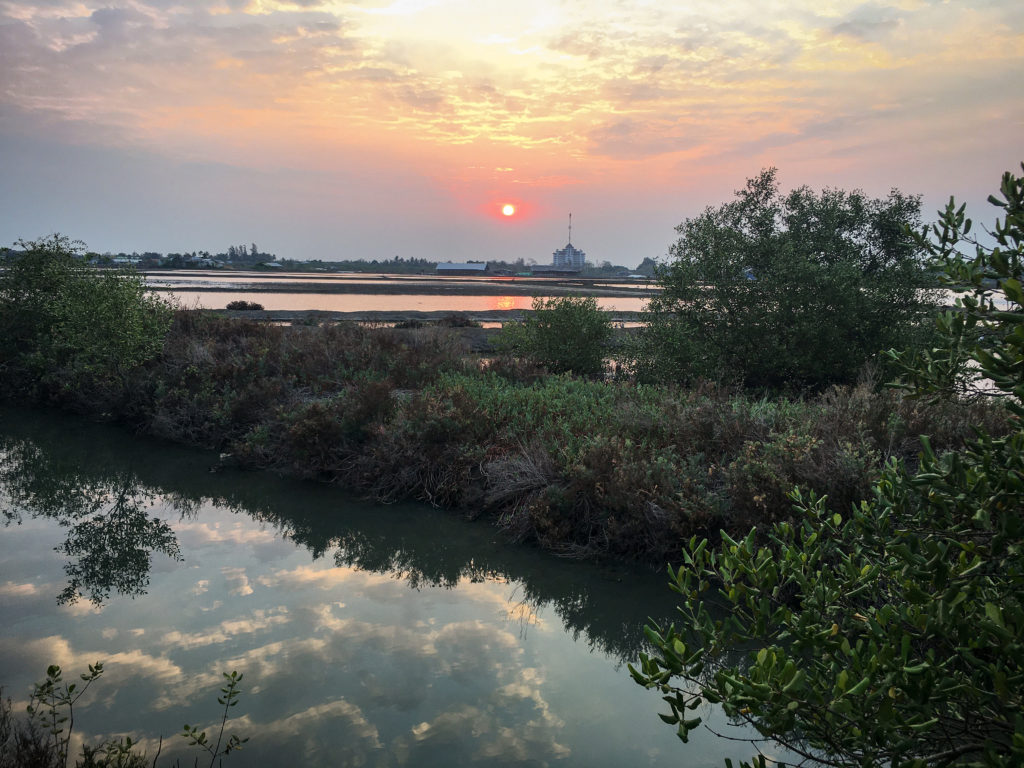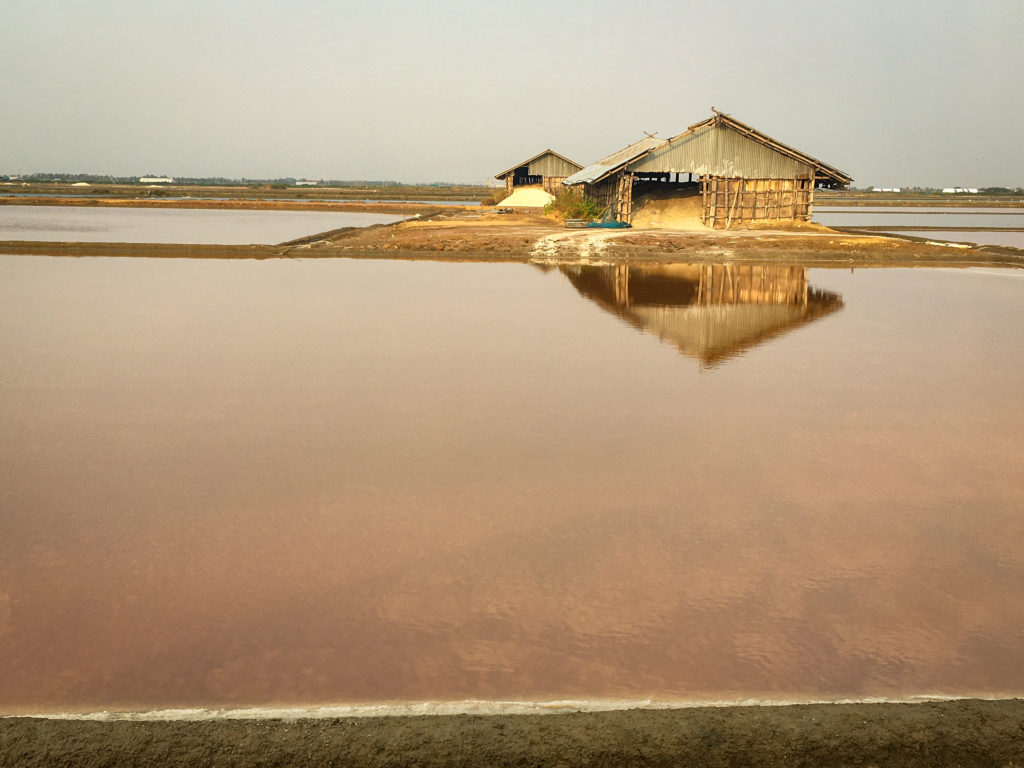 Although the salt farms are private the area is considered public access so we could travel where we wanted, with this caution: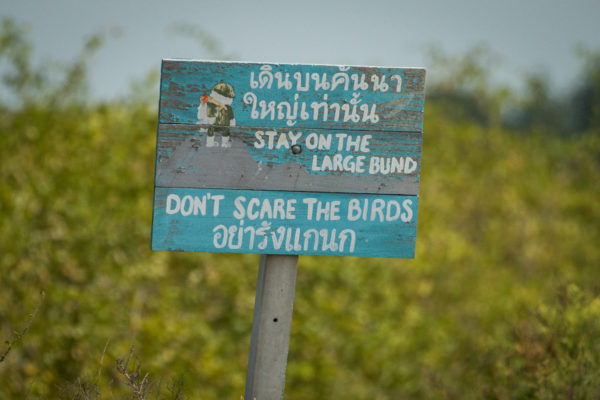 The area is referred to as the "Abandoned Building" hotspot on our Ebird Checklists as this larger building dominated the landscape.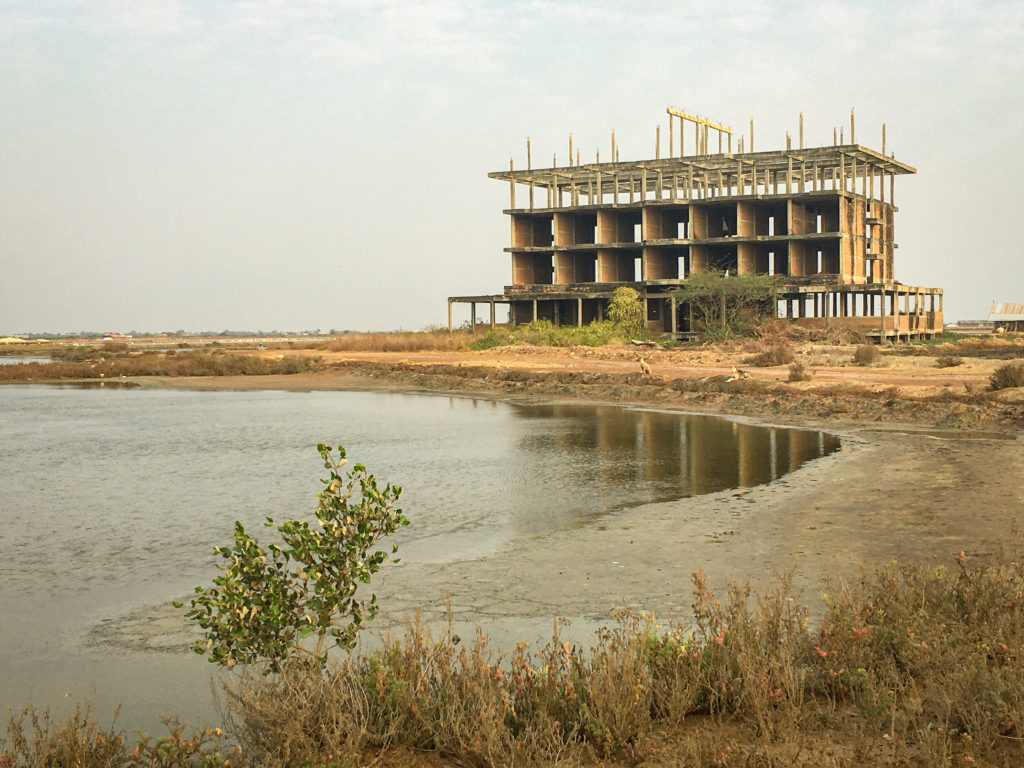 The area was teeming with shorebirds and we spotted over 45 different species of birds in just over an hour.  Sandplovers were a new family of birds to me.  Here is a closeup of the Greater, then the Lesser Sandplover.
Other shorebirds in the area included:
Marsh Sandpiper.  It has been reported throughout Asia, Europe and Africa.  Not the Western Hemisphere.
I always enjoy the challenge of capturing birds in flight and I was presented with some great opportunities here.
Whiskered Tern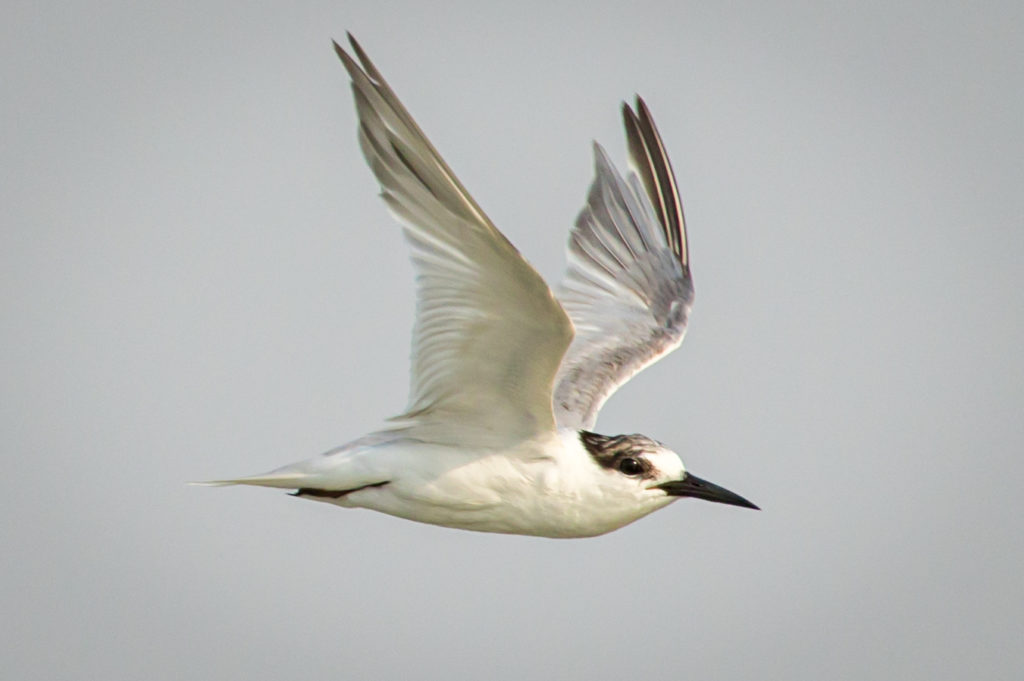 Great Egret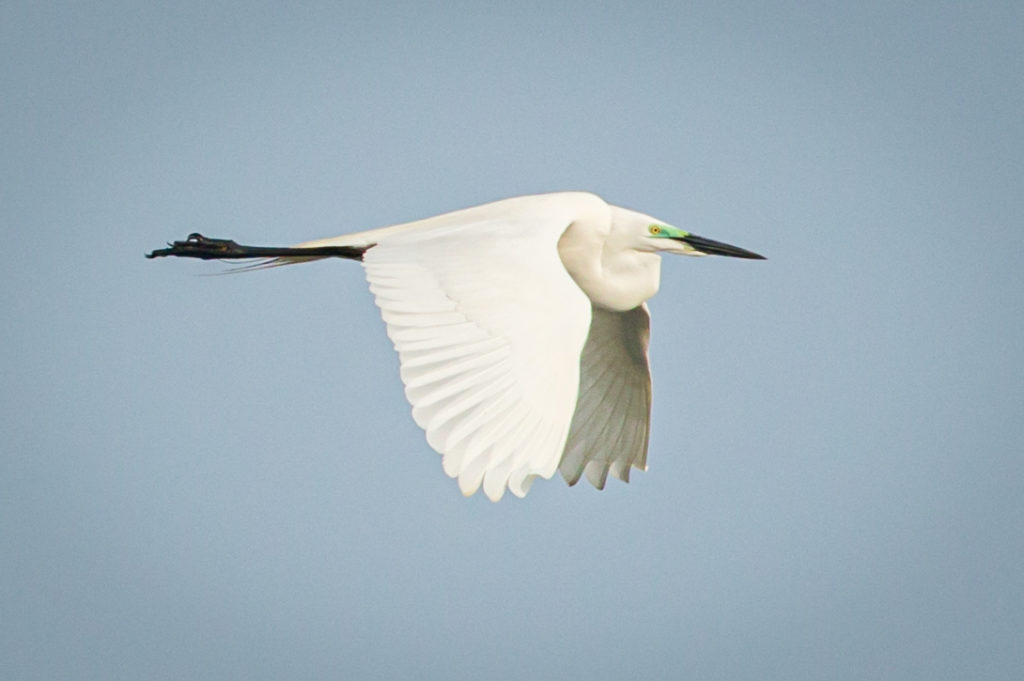 Black-tailed Godwit

As we left this area we passed a salt farmer working his field on that Flintsone's-like contraption, which compresses the salt.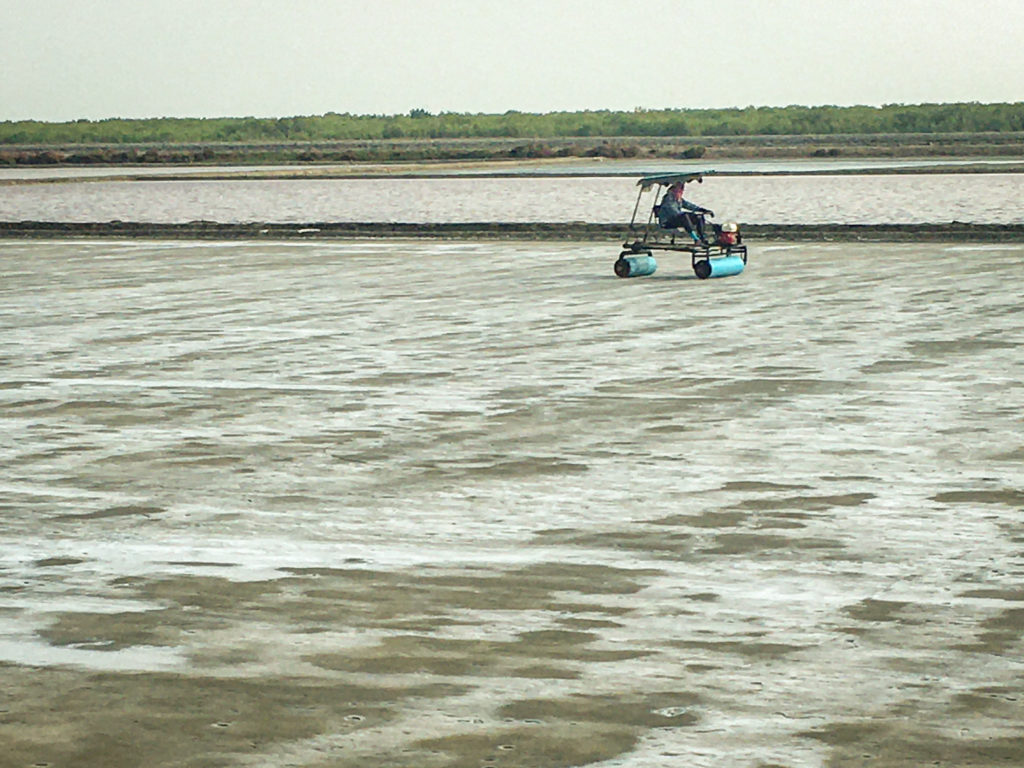 We had a short ride to our next destination that day: a boat ride.  More on that in the next post.
For you over-achievers, below are the links to the Ebird Checklists we completed at each stop.  They contain a complete list of all the birds seen and some pictures that were not displayed here.  Clicking on the name of any species will take you to its Ebird file, which includes facts and pictures.
https://ebird.org/checklist/S64742072
https://ebird.org/checklist/S64742076