Shots of Birds In The Snow
The proof is in the pudding – can I use the tips I shared recently and get GreatBirdPics?   Using the techniques I described HERE about photographing birds from the car and/or HERE about using Spot Metering and Exposure Compensation (EC), below are some pics recently taken.
First off, a Snowy Owl.  For us, winter isn't complete without at least one Snowy Owl sighting.  Four of us piled into our car before dawn on a freezing morning and drove about an hour west to the open farming fields of Lee County, IL.  This owl wasn't here the last time we went but we arrived much earlier this time and lucked out.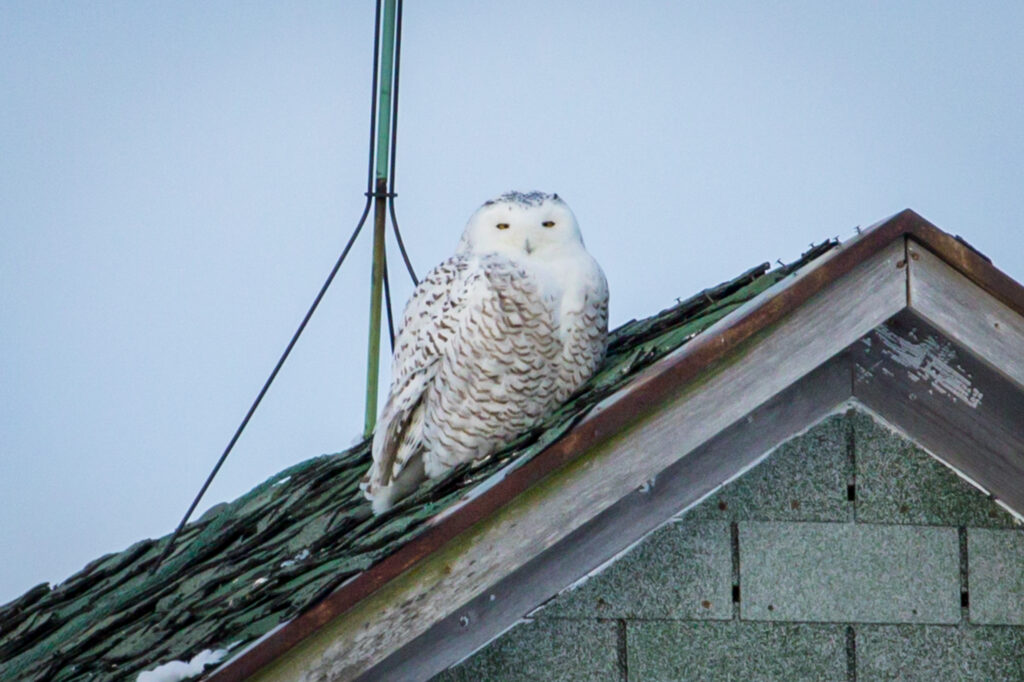 Lapland Longspur
These sparrow-sized birds love to gather in the empty snow-covered fields and on the shoulders of country roads in the winter.  Click the picture to find out more about Lapland Longspurs and to see additional pics of them taken from the car.
Horned Lark
These interesting little birds are frequently found mixed in with Lapland Longspurs and other winter birds along roadsides and in barren fields.  Click the picture below to find out more Horned Larks and to see additional pics of them taken from the car..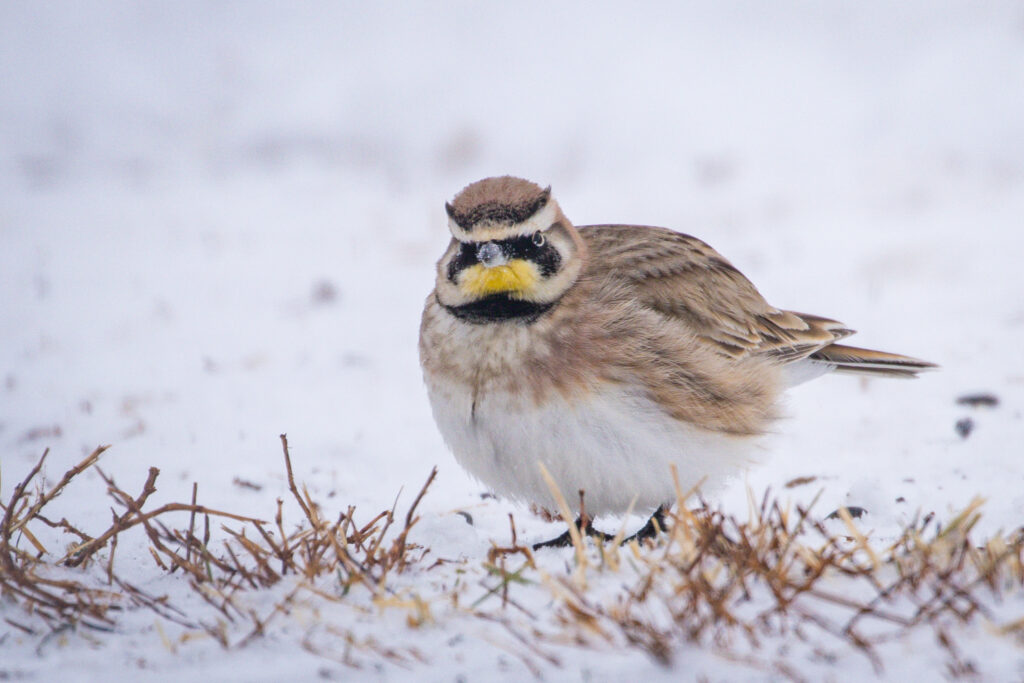 Considering the conditions – sitting inside a car in zero degree weather – the pics turned out pretty good.  By setting up your car and your camera properly you can get GreatBirdPics from your car with a snowy background.  If you have some winter pics be sure to share them.
---
If you would like to learn more about GreatBirdPics click HERE.  If you would like to share some of your beautiful bird images on GreatBirdPics click HERE to join.