About the Lapland Longspur
The Lapland Longspur is a sparrow-sized bird that can be found throughout 

most

 of the northern hemisphere.  It breeds up above the Hudson Bay all the way across to the northernmost coasts of Alaska.  When in breeding plumage these birds have an unmistakable jet black mask and a chestnut-colored nape.  Outside of breeding season they spread as far south as the Gulf of Mexico, sometimes forming flocks in the millions.  They can often be found with Snow Buntings and Horned Larks.
Information courtesy of Cornell's AllAboutBirds website.
Click on any of the pictures of Lapland Longspurs below to see more information about the shot.  All pics are copyrighted by Mike Warner.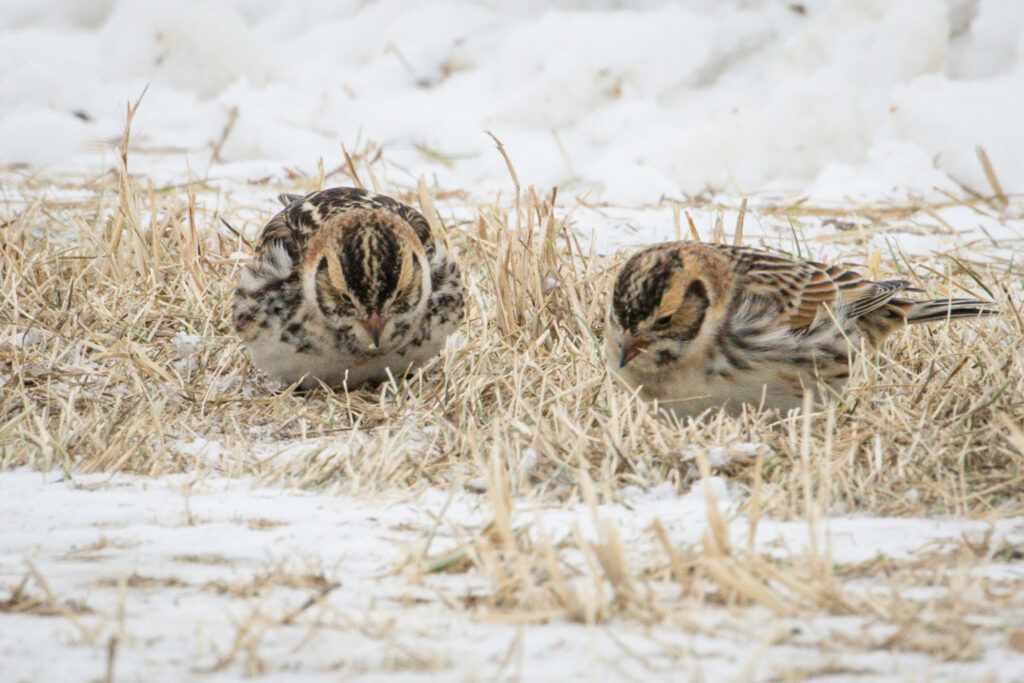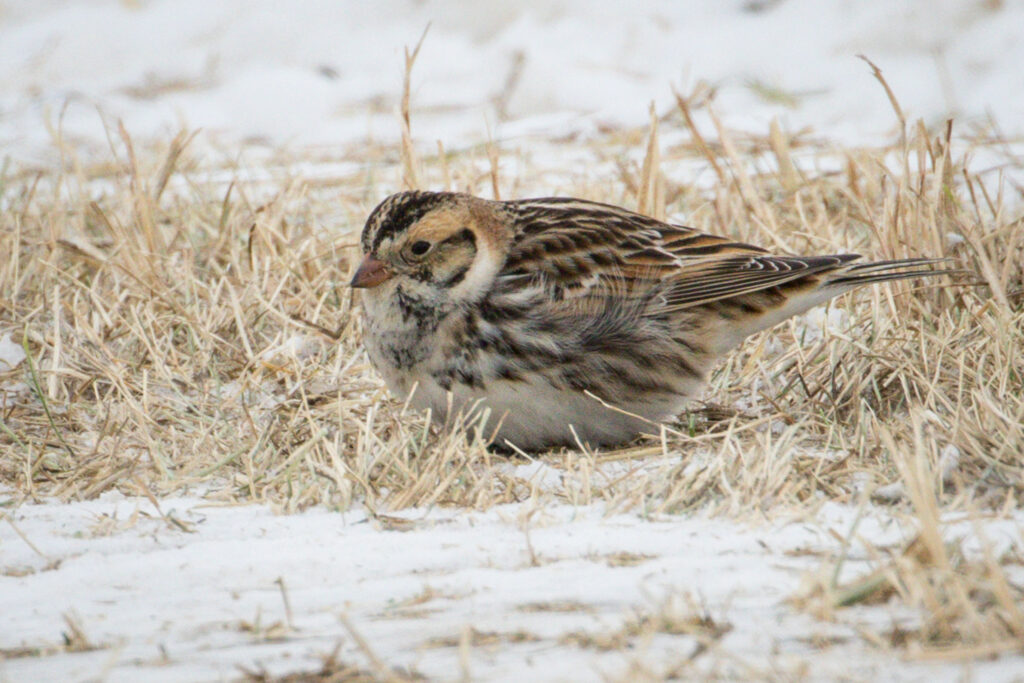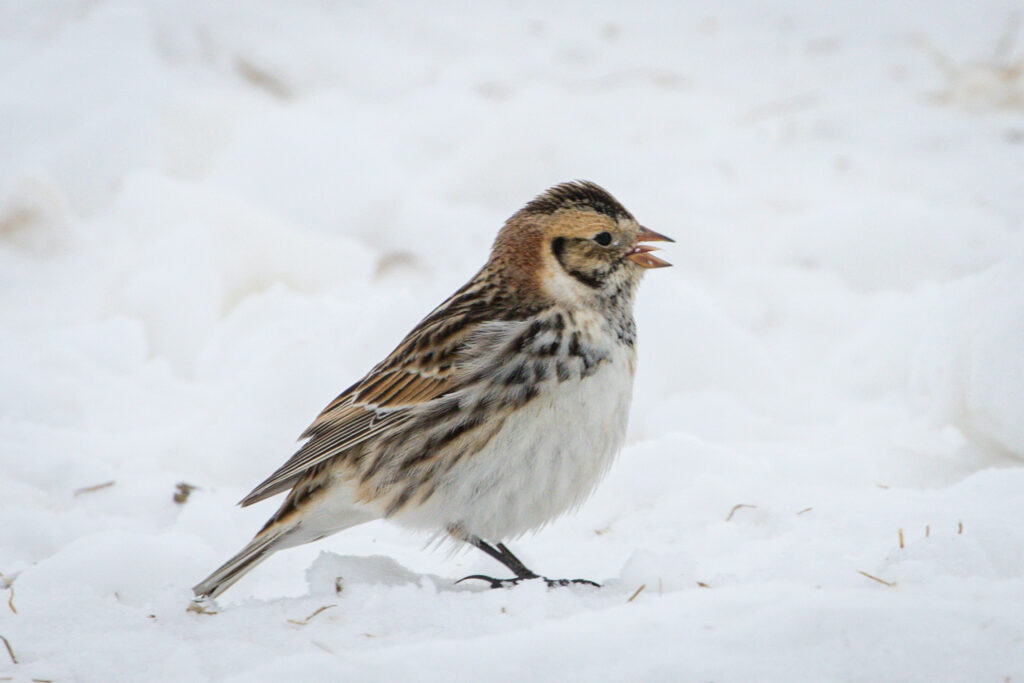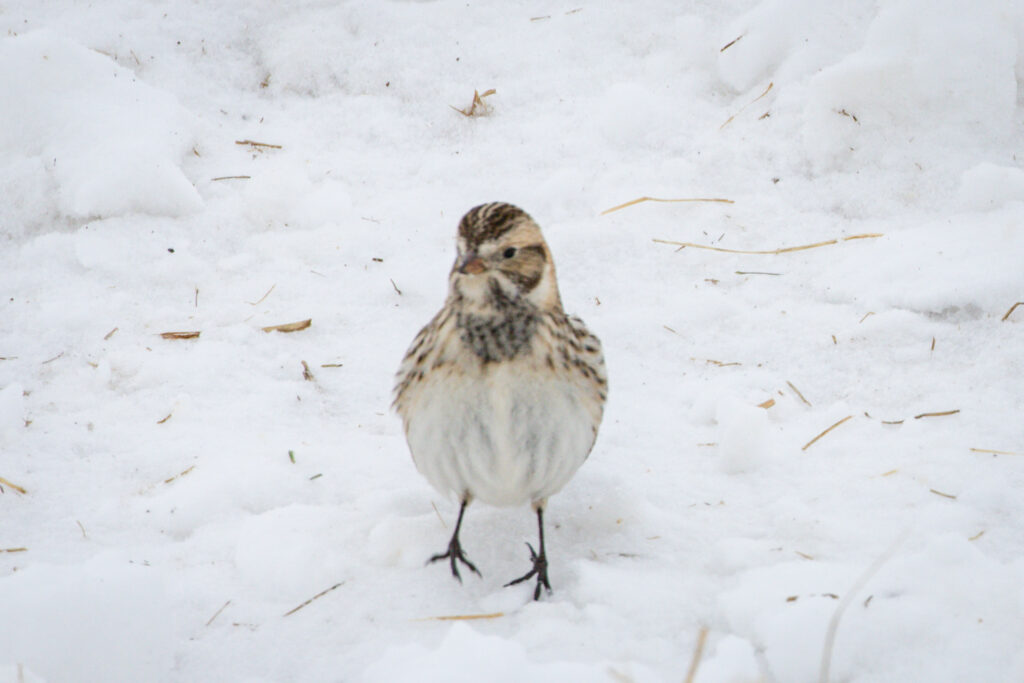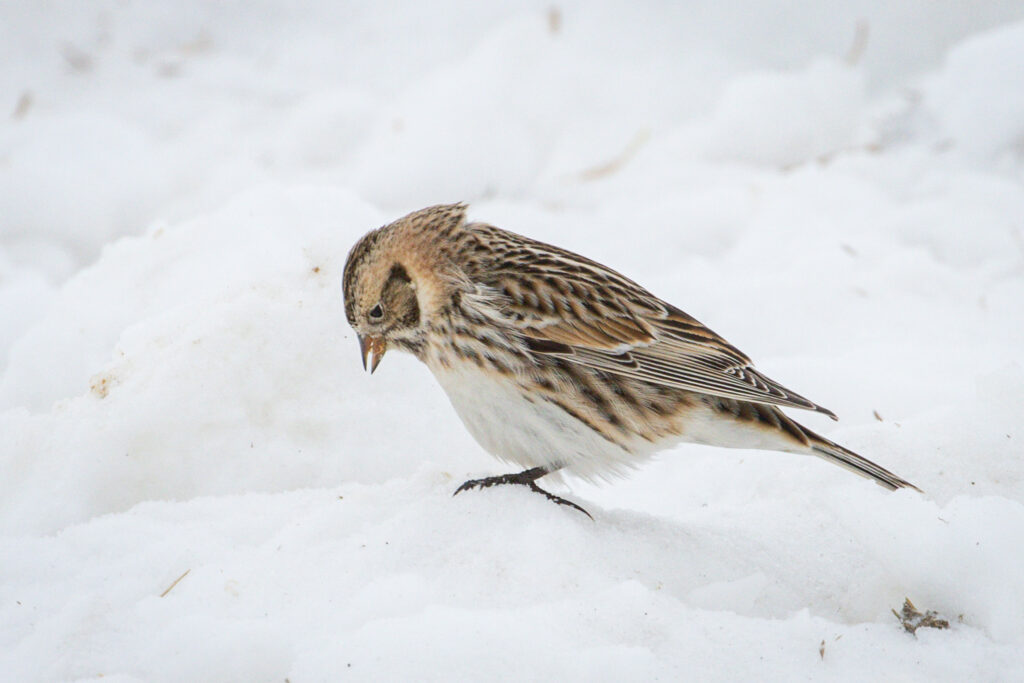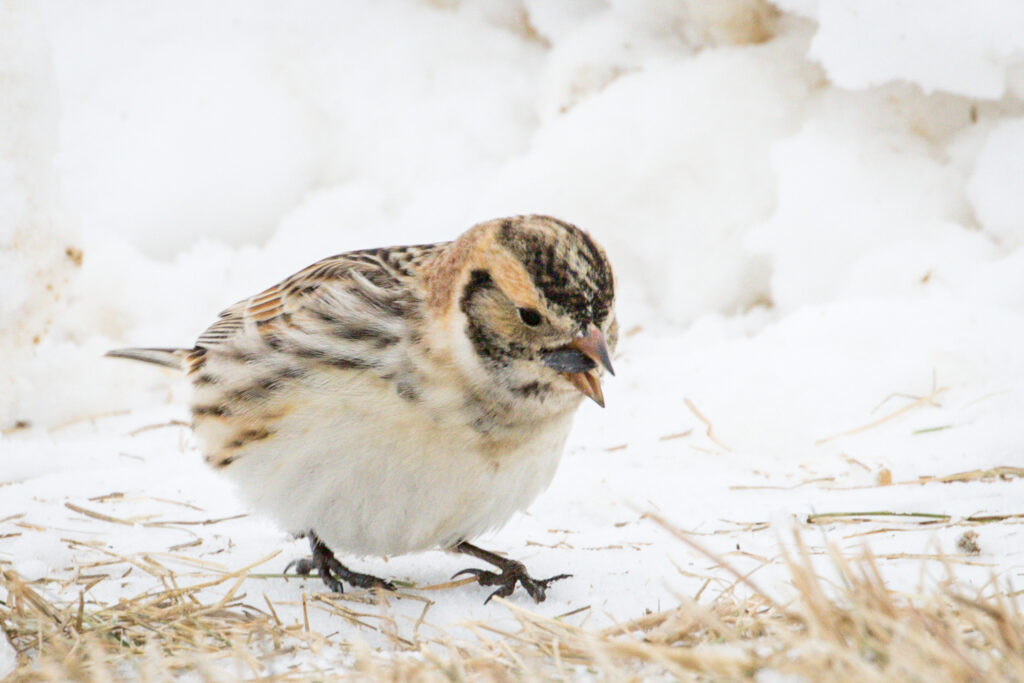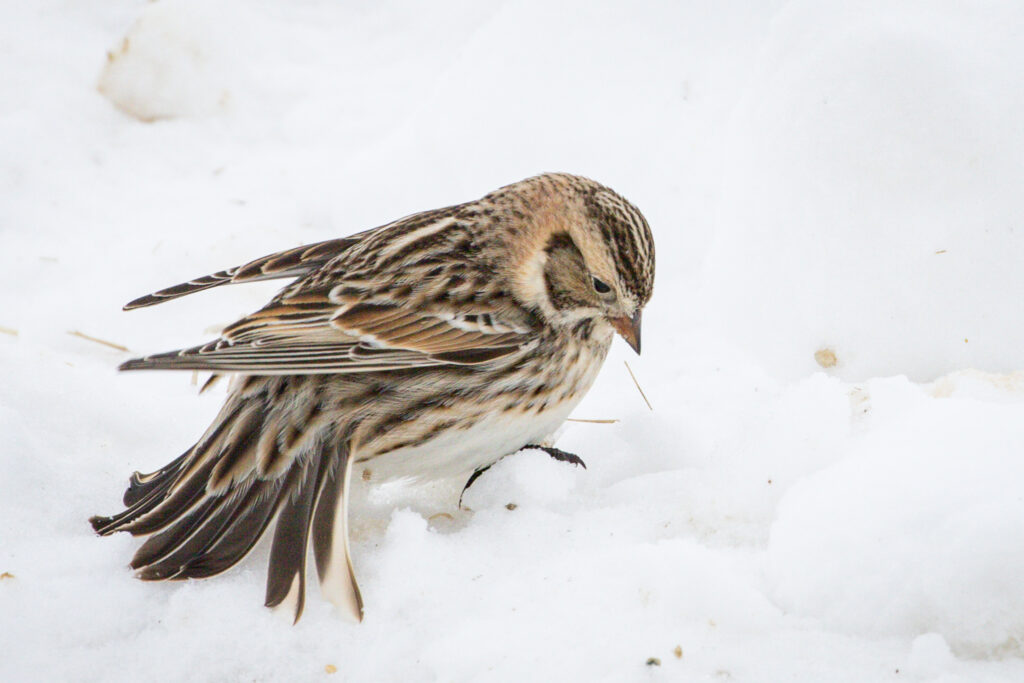 All of these pictures were taken from inside of a car in zero degree temperatures.  If you'd like to read how to take pictures of birds from a car in the winter click HERE.  Most of the pictures were taken of the Horned Larks in the snow, which required some special camera settings.  If you would like to learn how to set up your camera to take better pictures of birds in the snow click HERE.
---
If you would like to learn more about GreatBirdPics click HERE.  If you would like to post your own beautiful bird images on our site click HERE to become a member.